Jurassic World: Dominion brings in some old friends to save the world
Coming June 10th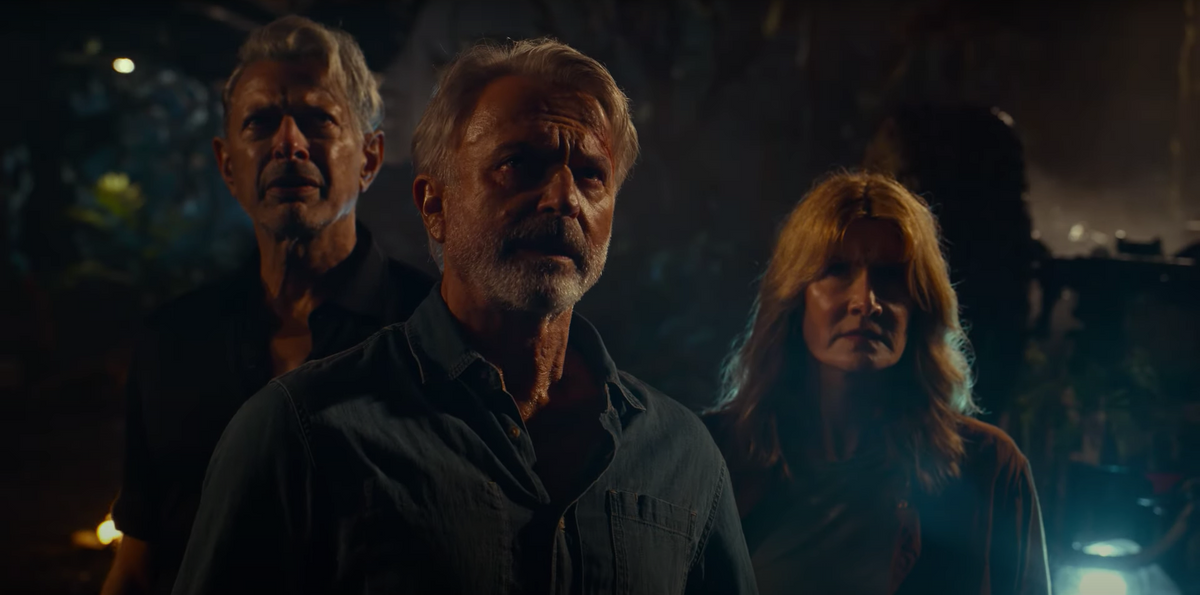 I think my wife's reaction summed it up best: "I didn't expect to cry over a movie trailer."
The original Jurassic Park is one of those perfect cinematic classics: it's a superb adaptation of Michael Crichton's 1990 novel, coupled with an outstanding director, a pitch-perfect cast of Sam Neill, Laura Dern, and Jeff Goldblum. In the years since, they've popped back in here and there — Neill was a big part of Jurassic Park III, while Dern only had a cameo, and Goldblum was a major part of Jurassic Park: Lost World and briefly appeared in Jurassic World: Fallen Kingdom.
So, midway through the trailer for Jurassic World: Dominion when we get Neill and Dern back together, it's the perfect callback to when we first met the characters all those years ago. Coupled with Goldblum's reappearance, and we've got the original gang back together, along with the cast that's headlined this current Jurassic World trilogy.
This post is for paying subscribers only
Already have an account? Sign in.