N.K. Jemisin's Inheritance Trilogy is being adapted for TV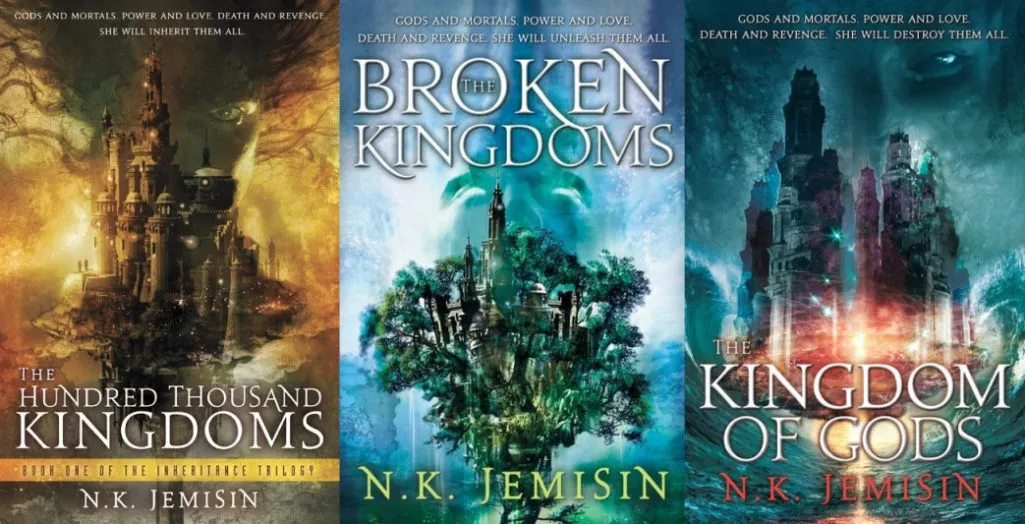 N.K. Jemsin's debut trilogy is set to be adapted for television, according to Deadline. The trilogy, made up of The Hundred Thousand Kingdoms, The Broken Kingdoms, and The Kingdom of Gods, is set in a fantastical city of Sky, where a titanic struggle for power ensues.
The Hundred Thousand Kingdoms marked Jemsin's debut as a novelist, went on to earn the Locus Award for Best First Novel, and was shortlisted for the Hugo, Nebula, World Fantasy, David Gemmell, and Goodreads Readers' Choice Awards.
The book is about an estranged woman named Yeine Darr, who returns home to Sky after her mother is murdered, and learns that she's her grandfather's heir. That claim is contested by her two cousins, and it sparks a fight for control of the throne, made complicated by four enslaved Gods that the family holds as weapons and Yeine's own search for her mother's murderer.
Will and Jada Pinkett Smith's Westbrook Studios are producing the adaptation, which Deadline notes will be "envisioned as an epic, live-action ongoing fantasy series." Searchlight Television will also assist. Terence Carter, Westbrook's Co-President and Head of Television said in a statement that Jemisin "is one of the most creative and prolific fantasy novelists of our time. Her epic storytelling and fierce, powerful character work render complex, multicultural worlds that truly stand out in a genre too often painted with a monochromatic brush."
This isn't the first of Jemsin's works to be optioned for television—back in 2017, TNT picked up the rights for her novel The Fifth Season, although it's not clear if that project is still in the works.
There's no timeline for when or if The Inheritance Trilogy will see the light of day: Deadline notes that the studio is currently looking for its writers, directors, and cast.