New tools for storytellers
Unity acquired Weta's SFX division, potentially putting the studio's tools in the hands of more creatives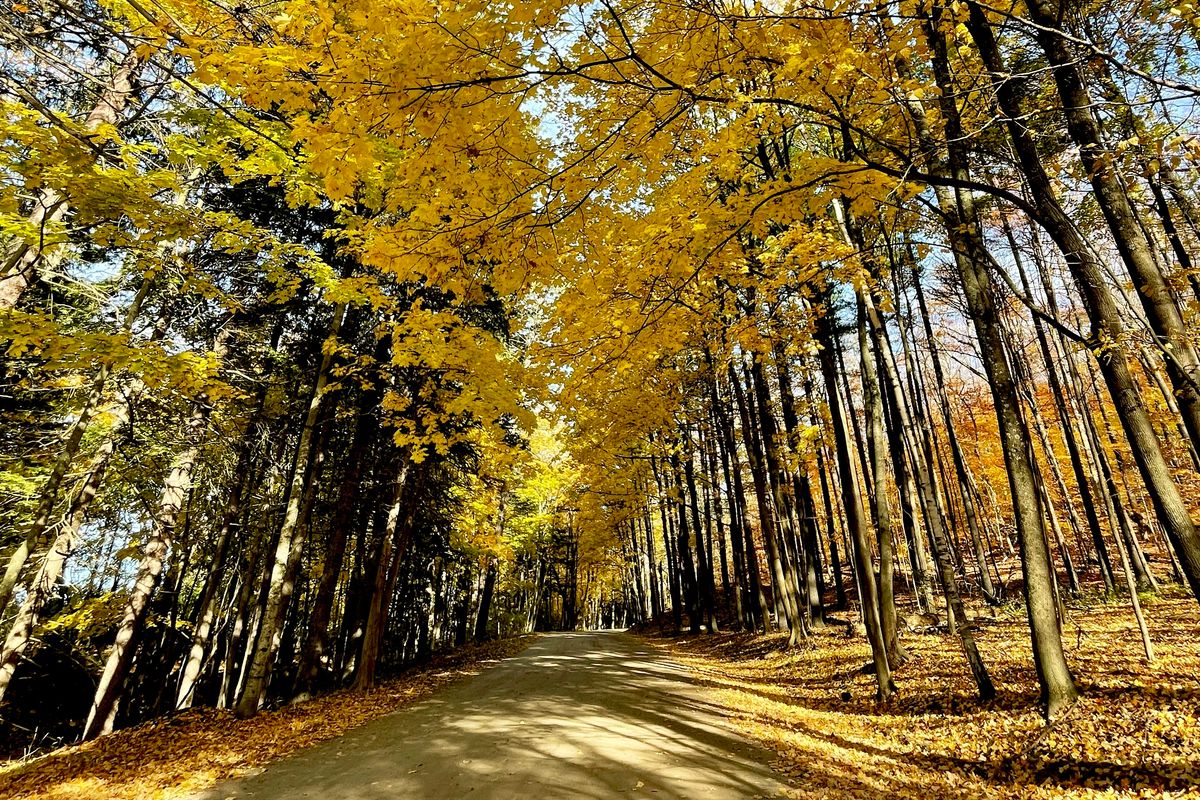 Happy Friday: you made it through the week.
I'm a bit wiped out today (Thursday night, as I write this): daycare was out, so I was minding the gremlin child. We ended up on a small adventure to Shelburne Farms, a farm nonprofit that's located on some gorgeous land, and took a nice, long walk through the fields and forests. I'm looking forward to going back.
This week, I wanted to focus on something a little different — a particular technology behind modern storytelling.
---
Unity is purchasing Weta Digital
This strikes me as a Big Deal in the film world: Unity Technologies, the software company that's behind the Unity gaming engine has announced that it's aquiring Peter Jackson's Weta Digital, the digital visual effects outfit that's worked on pretty everything from Jackson's Lord of the Rings to Avatar, to The Hobbit, Rise of the Planet of the Apes, Avengers, and pretty much every other big science fiction or fantasy film that's come out in the last twenty years. The purchase price? $1.6 billion.
In its announcement, the company says that what it'll be acquiring is Weta Digital's "artist tools, core pipeline, intellectual property, and award-winning engineering talent," while the artists who work for the division will branch off into their own group, WetaFX, which will work closely with Unity. The company will take the tools that Weta's developed and will put them into the hands of the creators that use the Unity Engine.
With the announcement, the company released a teaser for what creators can create with those tools:
This is no small thing: just look at the long list of projects that Weta has worked on over the years: tons of big-budget, special effects-driven films, which, if I'm guessing correctly, will now reach the hands of a much larger pool of artists and creatives.
Unity's been on this path for a while. Back in 2016, the company unveiled a neat short film called Adam as an animation demo, showing off what filmmakers or game designers could do with the software. It was really impressive, touching movie-quality animation. At the time, I wrote about how there were some big-name directors like Neill Blomkamp and Duncan Jones (directors of Elysium and Moon, respectively) who had their roots in short films like this. (Ironically, Unity brought in Blomkamp a couple of years later to continue to build out the Adam storyline.)
Unity's acquisition of Weta's engineering and tech IP hints to me as a company that's interested in expanding out beyond the gaming space. As Apple stan John Gruber at Daring Fireball notes, the entire gaming industry is bigger than films and sports combined. But I don't know that that's quite the right way to look at it: the internet can fundamentally change how we consume entertainment: if you go on YouTube or Vimeo, you'll find no shortage of aspiring filmmakers posting their work up for viewers. The "movie" and "television" format are legacy mediums, but that doesn't mean that the next big hit can't emerge out of some internet platform.
Armed with something like this, the quality of those sorts of projects can go far beyond what directors and creators have been able to make. It doesn't have to even be small studios / indie productions: Disney and Pixar have used Unity for their projects, like Solo: A Star Wars Story.
I don't think this is entirely groundbreaking for super-small filmmakers, or one-person operations operating on a shoestring budget, but for a small filmmaker with a bit of a budget behind them? This is a really powerful tool that is much easier for someone to utilize, and I think that's a net gain for the entertainment world as a whole: it'll allow them to better realize their story for their audiences, and for us viewers, maybe we'll see that filter through in some neat, innovative short or independent films.
---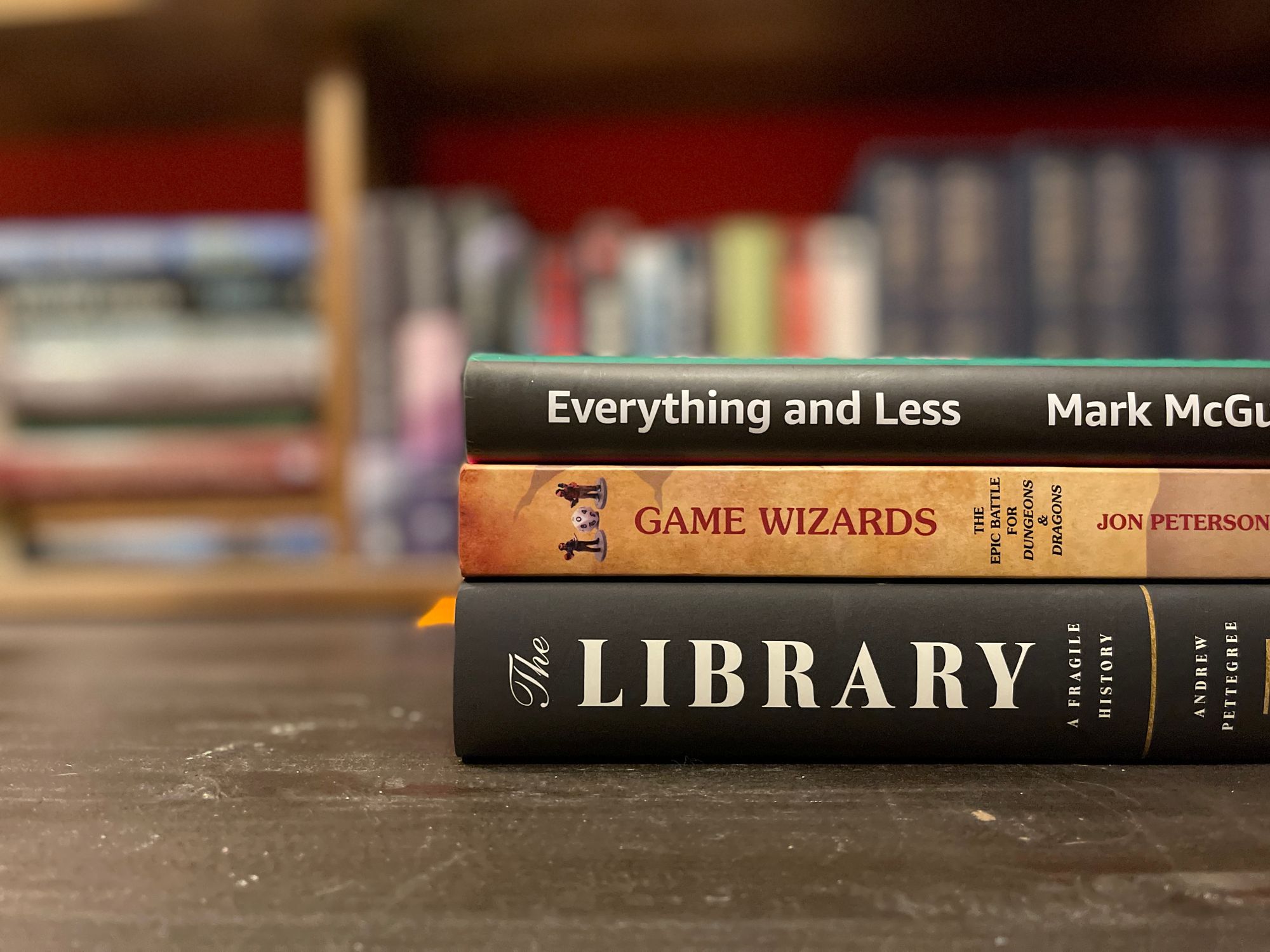 Currently Reading
This has been the week for nonfiction reading, it seems. I've got the same pile of novels that I've been picking away at, but I've had three new books come in that have taken up my attention in the last couple of days:
The Library: A Fragile History by Andrew Pettegree and Arthur der Weduwen
I do love a good book about the history of books. I've been listening to the audiobook version of this while I went about walking and driving today, and it's a pretty in-depth look at the history of how the library came about, and how the technology of books changed with time. There's some interesting things to chew over, like how Christian doctrine came about predominantly through what we recognize as books, as opposed to scrolls. Books represented a technological leap, in that they're easier to access information from (you don't have to unroll the entire thing to find the information you're looking for, and they can hold more information), and they were more durable than papyrus. I'll be interested in getting to some of the later chapters to see how that changes.
Game Wizards: The Epic Battle for Dungeons & Dragons by Jon Peterson
D&D is having a bit of a moment in this day and age, thanks to streaming and roleplaying sessions. There are a ton of D&D histories out there, some better than others, but this one seems like it's a bit more in-depth than most of what I've read. Peterson is focusing on how the game went from a hobby type thing to a big product, and so forth, although this history doesn't go all the way up to the present day: it's squarely on the early days of the franchise.  
Everything and Less: The Novel in the Age of Amazon by Mark McGurl
And finally: Mark McGurl's latest, Everything and Less, about how the novel has changed with online retailers. I'm working on a profile about a self-published author, and this is providing some good insights into how Amazon changed the publishing world.
---
Further Reading
Armored Combat
I didn't realize Armored Combat sports was a thing, but I'm sure as hell going to try and go to this tomorrow.
Banned
For Cosplay Central, I wrote about how a handful of schools around the world went and banned students from wearing Squid Game costumes for Halloween, citing incidents on the playground where kids were reenacting some of the more violent moments of the show on the playground.
It's a little silly, because yeah, kids have always watched stuff that wasn't exactly the most appropriate. But on the other hand, as a parent with kids about that age, I'm not sure I'd be thrilled with my kid getting in trouble because he got caught up playing a game because he and a bunch of friends were wearing the outfits. Banning costumes seems a bit on the extreme side, and undoubtably, we'll have plenty of more moments like this in the years to come.
"On background"
I have complicated feelings about my time at The Verge, but this is an excellent thing to see them doing: the site has updated its policies on how its reporters will deal with company PR flacks going "on background", in that, they'll only start printing statements if they can be attributable to a company spokesperson. This is a really good move: The Verge is a big site, and hopefully, other outlets will do similar things.
NiemanLab, a site about the state of journalism (and for me, an essential read), wrote about the change, noting that The Markup has also instituted similar policies.
For those who aren't journalists, what "on background" means is that whatever a spokesperson is going to tell you, you can't attribute it to them. I've always thought of it as the sort of thing that someone you're interviewing might tell you if they were to pull you aside at an event or something. In practice, what it means is that a company might feed you a statement, expecting you to take that information and present it as your own, giving them a free hand to change things without having to deal with that particular mess.
While I was working at The Verge, Brian Merchant (formerly of Vice and OneZero, and who picked up a couple of pieces from me) wrote a fantastic piece for the Columbia Journalism Review that I've kept bookmarked as a vital piece of information to make myself a better journalist: "Tech journalism's 'on background' scourge". The piece was a revelation, and I've taught it in class and passed it along to newbie writers. Give it a read, it's a good thing to understand.
Part of the reason for this is the sheer inanity of how "on background" is used to stymie reporting. The Verge notes that there are legitimate reasons to go on background, but if you're a company spokesperson, it's literally your job to represent the company. It's a nice shot across the bow.
Essentially, it's not a journalist's job to carry a PR rep's water. They're not partners, and I've gotten so many PR messages with a potential story that ends with "this information is all on background" or "embargoed for TK/time/place". That's not how this works: "on background" and embargoes are an agreement between the two parties. Sometimes its necessary: a company might have a big announcement that they want to reveal at a certain time: I've accepted embargoes for things like that. But reporters aren't under an obligation to adhere to something they haven't agreed to.
There are a couple of instances that stand out in my mind regarding this: I wrote a story about Audible's Captions feature while at The Verge, and had to go ten rounds with the company to even get statement that I could attribute to the company. (I didn't end up naming the spokesperson, but that a long-fought compromise for that process, if memory serves).
As I go forward with reporting here at Transfer Orbit, I'll try and adhere to this as much as I can; The Verge has more clout here than TO does, so I might not be as successful, but we'll see.  
Pandemic adjustments
Writing for The New York Times Peter S. Goodman profiles the iconic Powell's Books in Portland, and how the bookstore has been adapting and adjusting to the pressures of the pandemic and protests in the city. A big component of that? Building out a better online experience for customers. It's a good look at the challenges that the bookstore is facing, and how it's anticipating what might come in the future.
There's also a good amount of space devoted in this profile of how Powell's handled their workers during the pandemic, which I'm glad to see didn't overlook.
Speaking of which, the AP has an excellent article out about how the pandemic has pushed booksellers towards organizing into unions. Image Comics' workers are also doing the same.
Penguin Classics
The Guardian's Killian Fox has a neat review of Henry Eliot's, The Penguin Modern Classics Book, which provides an overview of the books that the publisher has released in the series, the design language it uses, and how that's changed over time.
Sci-fi's Metaverse influence
Facebook made a huge splash in recent weeks with its big rebranding to Meta as it says that it'll start to shift gears to build a big online metaverse. Over on The Financial Times, Madhumita Murgia takes a look at how science fiction novels have helped pave the way for the idea, starting with Neal Stephenson's Snow Crash, and explored through the works of other authors like Chen Qiufan in "The Fish of Lijiang"
Murgia spoke with Quifan about his work, and he provides some interesting insights into how the country has used science fiction a a way to encourage an interest in science and technology. "In recent years, China is undergoing a transition," he explained "we used to be a country with a lot of low-cost labour, old-fashioned manufacturing, but [now] the government is trying to catch up on chips and AI and material science and quantum computing"
Related reading:
Three-Body Fight
Variety discovered Tencent's trailer for the domestic adaptation of Liu Cixin's The Three-Body Problem, (discussed last week) and provides a couple of interesting updates. The US/Netflix series will apparently begin shooting this year, with the Chinese version slated to begin streaming sometime next year, probably before the Netflix version.
What's interesting here is that these two versions seem to have a bit of a rivalry between them, with Chinese fans concerned about the apparent lack of Chinese faces in the Netflix version (fans were calling it a "nonsense version", but Variety makes a good point: the Chinese version could run into issues with censorship, given that it touches on some darker moments in the country's history. I've heard from some sources familiar with the publishing landscape there who've said that they felt like the climate is such that the novel couldn't be published today.
As noted last week, it'll be interesting to compare these two projects once they're out.
This week's news
This week was busy for SF/F news: Monday brought a couple of new trailers, some awards announcements, and movie news, while on Tuesday, we learned that Lucasfilm's upcoming Star Wars film, Rogue Squadron, is being delayed, along with some other updates about Ghostbusters, Star Trek: Prodigy, and a new Philip K. Dick adaptation.
These posts are available to paid supporters of the newsletter: my goal with these 2-3 weekly news posts is to cut through the avalanche of news in the scene to pull out what's of most interest, and to provide some in-depth commentary and context to the week's happenings. You can sign up to get them here.
---
That's all for this morning. Today is Disney+ Day, and the studio will be announcing a bunch of things: I'll likely do a roundup for that tonight or tomorrow (probably tomorrow), so stay tuned. Also tomorrow: I'll have a recap of the penultimate episode of Apple's Foundation. It's been fun to recap those. I'll take a break for a short while, but when The Expanse drops in mid December, I'll do another series of recaps for that. And probably The Book of Boba Fett after that.
Also, a bit of a reminder: I have a book coming out! In 228 days! I mentioned this a couple of newsletters ago, but if you preorder the book and forward me along the receipt, I'll throw in a year's newsletter subscription.
Have a good one,
Andrew