AMC revealed the cast for its animated Ken Liu series Pantheon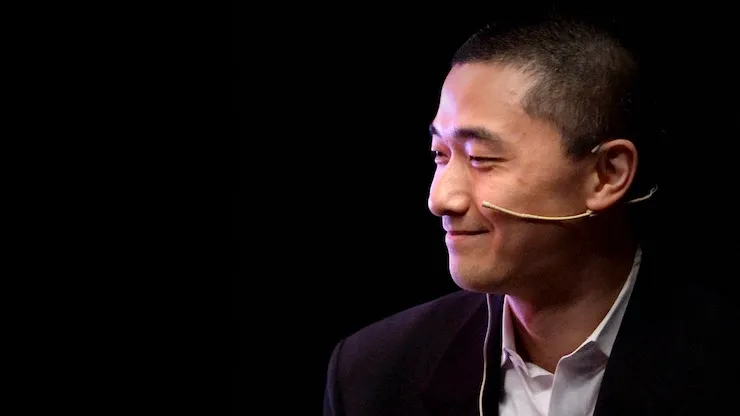 AMC has announced that it's adding four new members to the cast of Pantheon, its upcoming animated series based on a selection of stories by Ken Liu.
According to Deadline, William Hurt, Maude Apatow, Corey Stoll, and Lara Pulver are the newest members of the cast. They'll be joining some other notable names for the series, which the network announced back in August: Krystina Alabado, Katie Chang, SungWon Cho, Paul Dano, Rosemarie DeWitt, Chris Diamantopoulos, Kevin Durand, Aaron Eckhart, Grey Griffin, Raza Jaffrey, Daniel Dae Kim, Ron Livingston, Scoot McNairy, Anika Noni Rose, Samuel Roukin, and, Taylor Schilling.
Chang will lead the series as Maddie, a teenager who's experiencing some trouble and who gets some advice from a mysterious online source, who turns out to be her dead father, David (voiced by Kim), who had his consciousness uploaded onto the internet, and who has become a new type of entity, an "Uploaded Intelligence." His existence—and others—spells a potential pivotal moment for the future of the human race.
Hurt will play a billionaire genius named Stephen Holstrom, while Apatow will voice Justine, one of Maddie's new friends. Pulver and Stroll will voice "various roles throughout the series."
AMC gave the animated series a two-season order (each season will have eight, one-hour episodes), last year, which appears to be based on three of Liu's short stories: "The Gods Will Not Be Chained," "The Gods Will Not Be Slain," and "The Gods Have not Died in Vain," all of which are part of Liu's latest collection, The Hidden Girl and Other Stories, as well as John Joseph Adams' trilogy of The End anthologies.