Appearances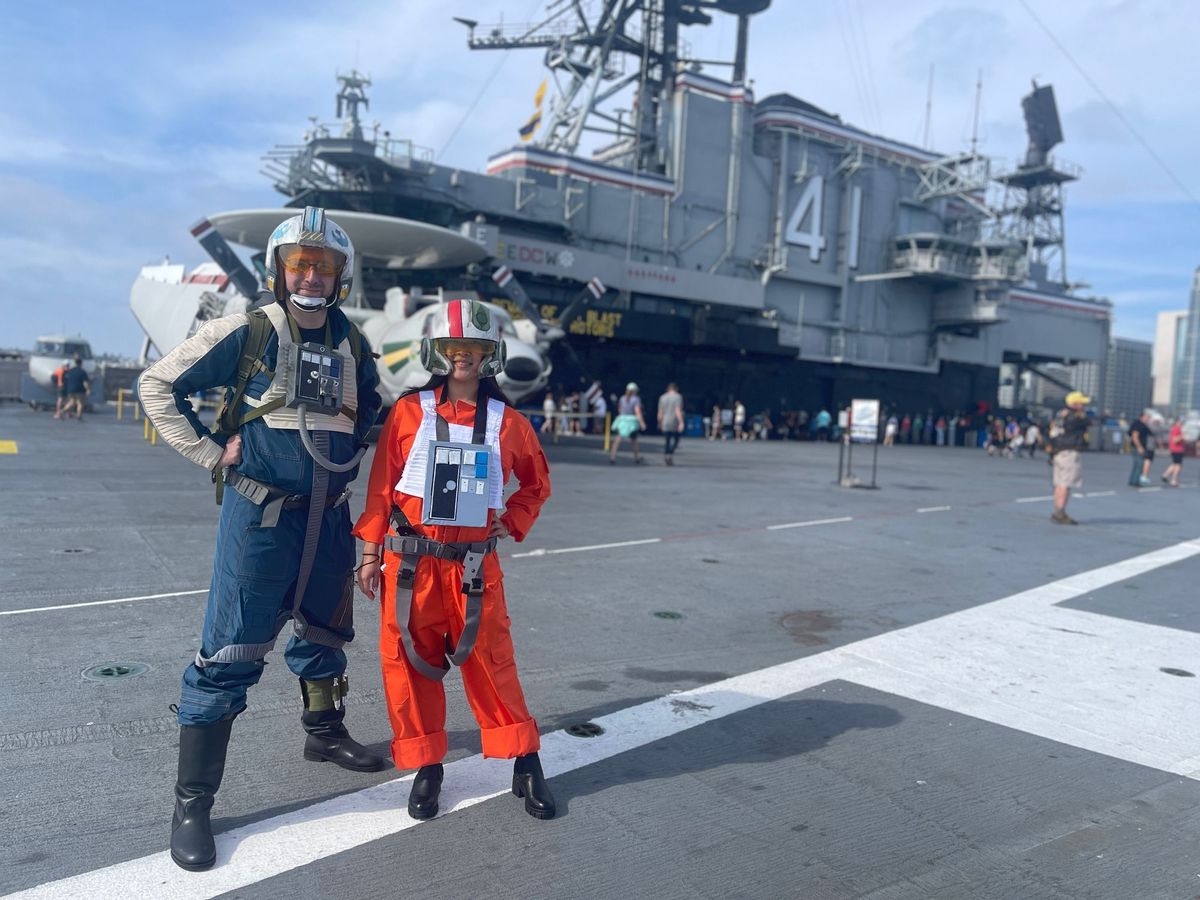 I've been doing some work reaching out to organizations in the New England area over the last couple of weeks as convention season begins to kick into high gear, and I've got a small list of places that I'll be appearing at in the next couple of months to talk about Cosplay: A History.
Here's where I'll be:  
Vermont's bigger science fiction and fantasy con, one that's been running for a couple of years now. I'm on the list to talk about the history of cosplay on Saturday and Sunday, as well as a couple of other things. I'll also be suiting up in costume for part of it.
I'll be appearing virtually at the Columbus Metropolitan Library in Columbus, Ohio! The library will be doing a whole bunch of programming around May 4th (including some in-person visits from the 501st Legion), and my own talk. I'm looking forward to this one!
Sign up to attend here.
Not technically a book-related event, but I'll be taking part in this year's Star Wars day at the Boston Red Sox game on the 4th with the 501st Legion's New England Garrison. I'll be there in costume! If you happen to be in Boston and at the game, lemme know! (I don't know if I'll have time to hang out before or after).
May 5th, Teen Lit Mob, South Burlington High School, South Burlington, VT
The South Burlington High School hosts a small literary convention, and I'll be there along with some other authors from Vermont. This won't be open to the public as far as I know, but Flying Pig Books of Shelburne will be supplying books, and I'll be signing copies.
I'm tentatively on the schedule for this (pending time off getting approved): a small convention in Concord, NH that's aimed at kids and young adults. If I'm there, I'll have a booth along with the 501st Legion's New England Garrison.
This was my first signing event for Cosplay last year: it's a neat little convention in the northwest corner of Vermont, and it was a good bit of fun. I'll be there to talk about the book and cosplaying.
August 18, 19, 20, Trekonderoga 2023, Ticonderoga, NY
I'll be appearing at some point (don't know what day just yet) at Trekonderoga 2023 in Ticonderoga, New York. It's a small con put on by the folks who run the Original Series Tours, a 1:1 scale replica of the U.S.S. Enterprise, and it serves as something of a museum for the show's production. I'll update when I have some more concrete details.
October 25th, Talk: Halloween & Costuming, St. Johnsbury Athenaeum, St. Johnsbury
This one's a way out, but I'll be appearing at the St. Johnsbury Atheneum in St. Johnsbury a couple of days before Halloween to talk about the book. I'm guessing this'll have a bit of a focus on the holiday, but stay tuned for further details.
---
All of these events are subject to change, but do let me know if you're in the area and if you'll be at any of these. I don't know if there are other events down the road after this point (nothing is lined up firmly), but I'll add to this list as new events present themselves.