Warner Brothers Has Hired Bad Boys for Life Directors to Helm Batgirl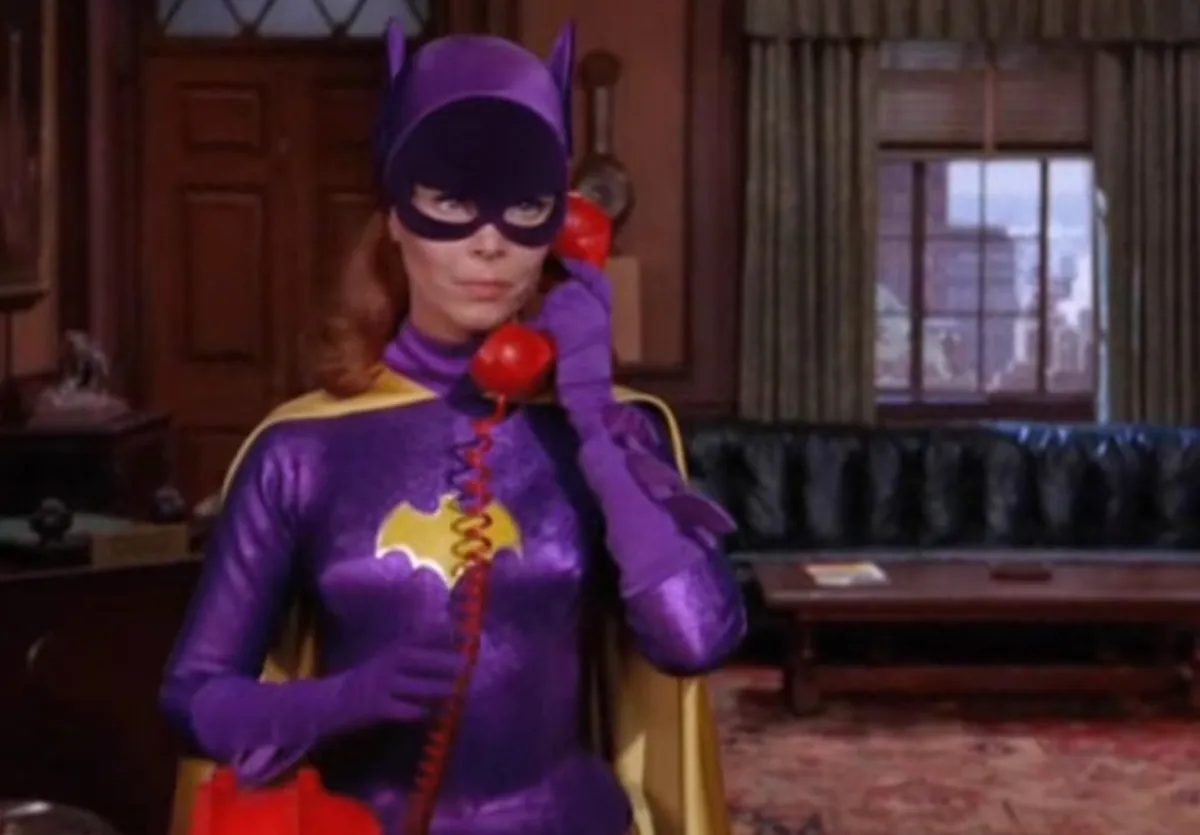 Warner Bros. is taking another stab at a Batgirl adaptation. According to The Hollywood Reporter, it's hired directors Adil El Arbi and Bilall Fallah (Bad Boys for Life) to direct the film, based on a script from Birds of Prey and The Flashscreenwriter Christina Hodson.
The character has been around for a long time: She was originally created back in the 1960s as Betty Kane, the niece of Batwoman, but was later changed in the comics to Barbara Gordon, the daughter of Gotham City's police commissioner, James Gordon. Over the years, she's regularly partnered with Batman and his various sidekicks, and after being shot and paralyzed by the Joker in Alan Moore's Batman: The Killing Joke, she assumed a new identity as a hacker and technology expert, Oracle.
The character has appeared on screen a handful of times—she was played by Yvonne Craig in the original Batman TV series (pictured above) alongside Adam West and Burt Ward, and Alicia Silverstone played the character in 1997's Batman & Robin. She also makes a very brief cameo in Christopher Nolan's The Dark Knight. As Oracle, Dina Meyer played the character in The WB's Birds of Prey series, and she is set to appear in the upcoming third season of HBO Max's Titans, post-retirement.
This isn't the first time that Warner Bros. has attempted a film. Back in 2017, fresh off of two Avengers movies, Joss Whedon was brought on to write and direct an adaptation. However, just a little over a year after signing on (and after his stint directing Justice League), he left the project, noting that he couldn't crack the story.
Warner Bros. hasn't given up the character in the years since, however: shortly after Whedon left, they brought on Christina Hodson to write the script. She was also responsible for Birds of Prey, and had at one point included Barbara Gordon in the film, but later removed her to give her an entrance with a film of her own. This movie is apparently being designed to debut on HBO Max, Warner Bros.' streaming service.
Speaking with Variety back in 2019, Hodson said that she was "in the middle of falling in love with her."
"I always feel differently at the beginning, middle, and end. Charlie feels like an old friend now, because that was a while ago and because she is so personally inspired. Harley just feels like my crazy alter ego. When I'm feeling nuts, that's what Harley is. And Batgirl…honestly it's funny, there's a little piece of me in every character I write. They start with me, and then they take on a life of their own. She's been through so many iterations. There's certain characteristics of hers that are always there that I'm excited to develop further."
Now, it looks as though Arbi and Fallah will be the ones who will be bringing Hodson's vision of the character to life. Producer Kristin Burr noted that her script is "is crackling with spirit," and she praised Arbi and Fallah's style, saying that they have "an excited and joyous energy, which is infectious, making them the perfect filmmakers for this Batproject."
Originally published on Tor.com