Paperpocalypse
Booksellers and publishers are warning that if you want that big new book this holiday season, you should probably get your orders in early.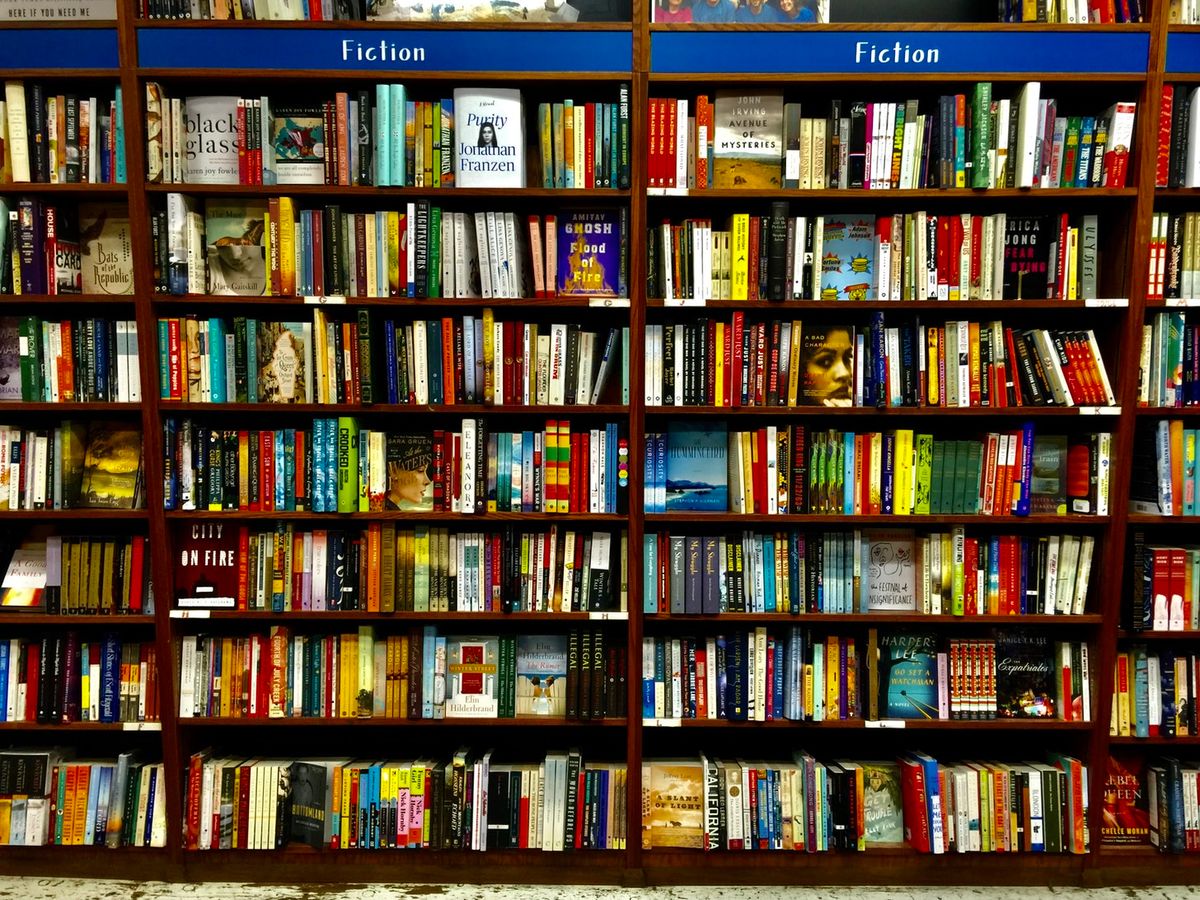 Ahoy!
I hope that you're doing well this week. This week's roundup is going to be fairly brief, and it's coming in a day later than: apologies for that.
The Book is due, and my editor and I have been hard at work on edits, while I've been working on gathering up pictures that'll hopefully appear in the finished product. Here's a brief selection: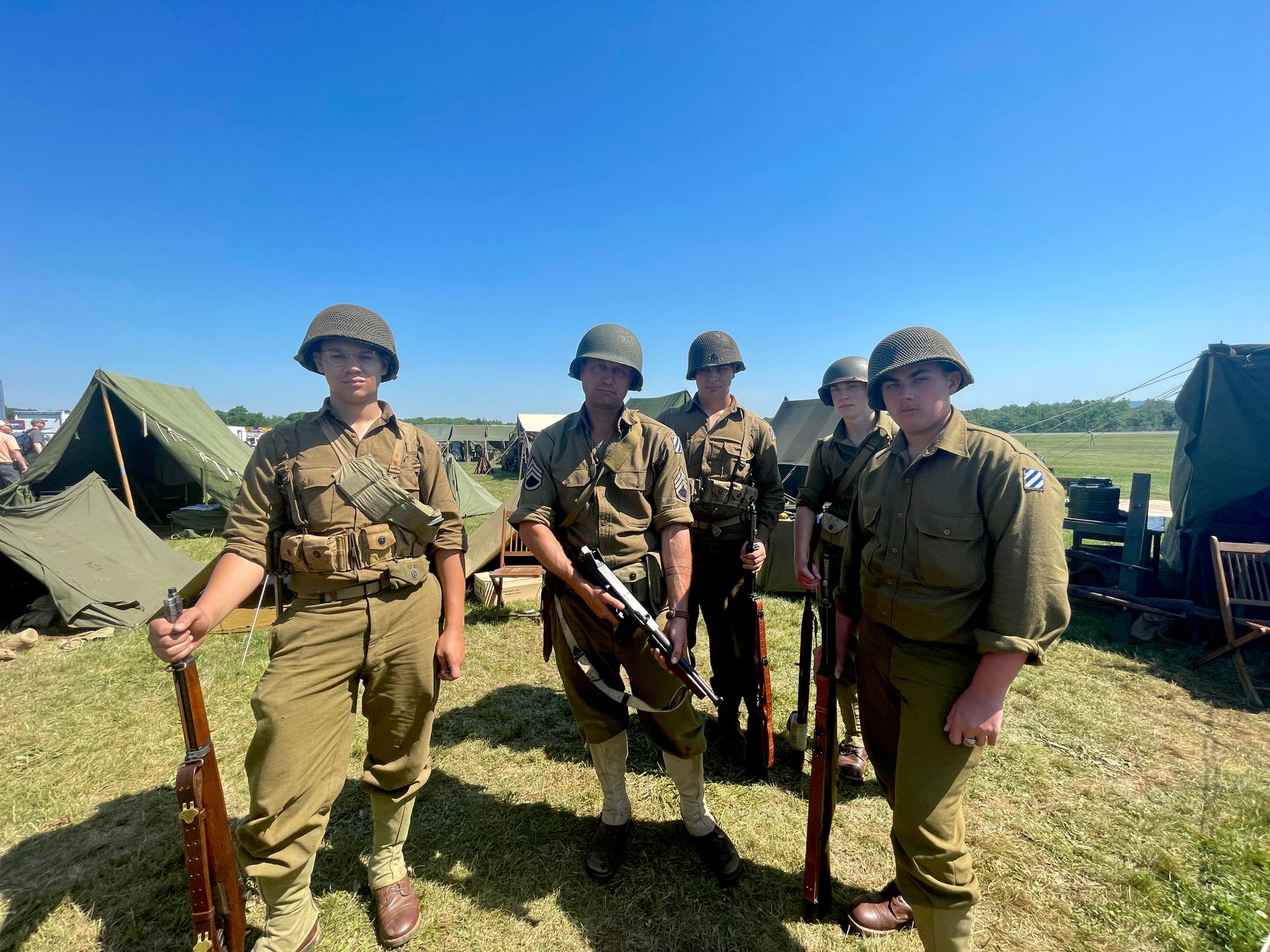 Those are just my images. I've had a bunch of people send in ones to use, as well as others that I've been able to find in the public domain from all over the place. It's coming along nicely, even if it means long days before the screen.
For this week's roundup, I wanted to focus on one thing that I've seen pop up on Twitter: utter panic on the part of authors and booksellers that there's going to be a supply chain crisis in the publishing industry this winter.
---
If you plan to buy books this holiday season, it's looking as though you're going to want to buy them early. In the last week or so, I've begun to see a couple of viral tweets pop up from booksellers and publishers, noting that they're anticipating some significant issues in getting books to customers.
Two tweets in particular caught my eye: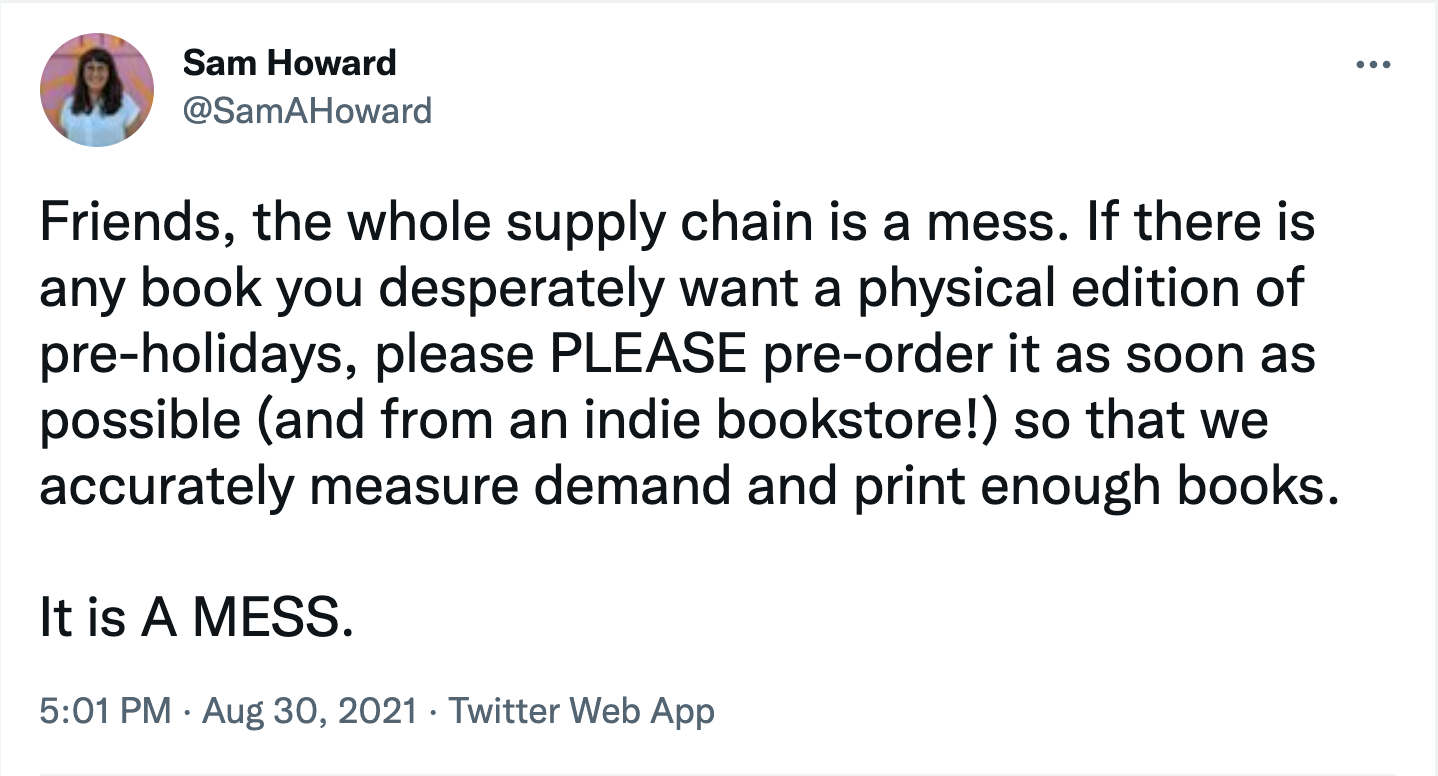 Howard works for HarperCollins International, and Tubby & Coos is an indie bookstore located in New Orleans. In both instances, they point to a handful of issues that seem to be causing the mess: the impact of COVID-19 on supply chains and international manufacturing, but also the supply chains that supply the raw materials to printers, which have their roots in larger issues within the global economy.
First up, there's a shortage of paper. This is something that I've been seeing happening throughout the pandemic. Certainly, there was the toilet paper crisis of 2020, but because lumber and paper mills shut down during the pandemic, there's a backlog of raw lumber that needs to be processed, and as a result, the cost of processed lumber and paper has risen (anyone who's tried to do home renovations in the last year will have seen this). Throw in pandemic-related labor shortages, and there's just less paper out there to buy.
This isn't just pandemic-related: part of this problem is also that major paper mills have been closing down around the US, which further puts crimps in the available market for materials. These aren't businesses that can be turned off and then back on when there's demand: these are complicated machines and industries.
A related factor here is that some of that lack of demand for US production has come down to foreign paper mills, like in China, and there's been some discussion of how books are being printed, but that you might have delays while they sit in a container somewhere waiting to be offloaded because ports are under-staffed.
Poking through a bunch of the recent books that I had within reach here, I found that most of the ones that I've got on hand are actually printed here in the United States. That's potentially good: you don't need to wait for one to be offloaded coming in from overseas, but on the other hand, I've heard anecdotally that printers are backed up, and that if you want to get your book printed, you're [you being the publisher, not necessarily the customer] going to have to put those orders in early. Books coming out in the next couple of months? They'll have had their orders placed ages ago. It's also important to remember that schedules don't always play out like clockwork: if there's a delay, it'll likely cause a bit of a cascade that'll delay things that are scheduled to go into production right after.
Over the course of this fall, I think I've seen more release dates slip than I've ever seen before. Publicity schedules are such that advance copies of a book might go out months in advance before they're available in stores, and those on-sale dates are important milestones: you don't want to confuse consumers who might be looking to pick up a book at a certain time, and you don't want to deprive bookstores of product that they can sell to those consumers. But, I've seen a number of books slip those dates — sometimes by a month or two, other times by a couple of weeks.
This feels different than the delay that we saw last year, when COVID-19 was providing a lot of uncertainty: it just wasn't a good time to release a new book, because people weren't going to stores, events couldn't be held, and so forth. The books that did sell (and bookstore sales did pretty well) were established authors. These delays feel more like they're just waiting for books to come off the line and into distribution, after which they end up in stores.
And there are some excellent-looking books coming out in the next couple of months. Here's a list that I wrote up for Polygon, and here's where you can find other books that have come out over the course of the year. If you're wanting to pick up any of those books as physical copies? You'll probably want to start doing so soon.
Fortunately, there are alternatives, and I don't think this is quite so doom-and-gloom for the bookselling industry as a whole, and if you want to find something to read, they're certainly not vanishing like toilet paper did from shelves last year. This is really a problem that's applicable to new books that are coming out in the coming months. Now, that's certainly critical for those authors (and to be sure, an author's first book, and initial pre-orders/sales are super important), but it's also a good opportunity to point out that, hey, it's a good opportunity to try find that one book that you might have put off reading years ago, the one that you might have passed multiple times in a bookstore. Picking up back-list books from an author certainly helps them in the long run.
Barring that, there's been a rash of stories recently on Twitter about people getting up in arms about libraries throwing away books that they've culled from their shelves: it's certainly worth going out to your local library if they're holding a used book sale — or sometimes, a used bookstore (it helps supports their operations!), or your neighborhood little free library. Got books cluttering up your shelves? Offer them up to those little boxes, regift them to friends, or donate them.
Hopefully, the supply chain woes that we're experiencing will ease up as the pandemic subsides (get your shots, if you haven't already!), but the bigger picture here, I think, is that the larger publishing industry is experiencing some larger, existential issues that will cause problems for years. And that's a much larger issue that publishers, business owners, and consumers will have to tackle in the years to come.
---
Currently reading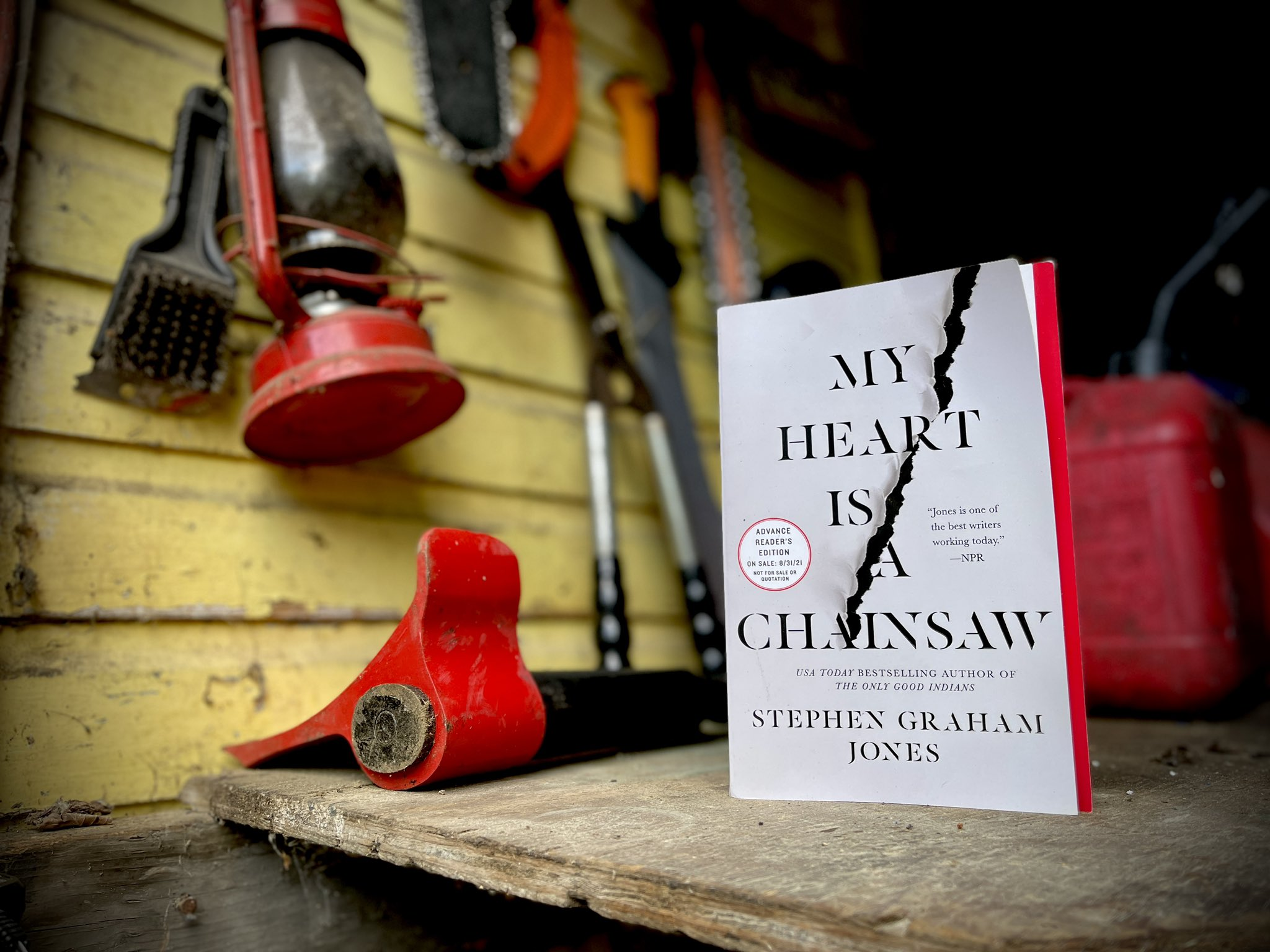 Blarg. I barely know what day it is today, and I've been so caught up in edits on The Book that I haven't really been sitting down to read this week.
I did finish Stephen Graham Jones' My Heart is a Chainsaw, which I really enjoyed, although I'm still mulling over the ending. It's a solid love letter to the world of slasher horror, a genre that I've never, ever been into, but I feel like after reading this, I've got a good idea of the various trope and high points. Maybe I'l check one or two out after this. Maybe.
The two books that I've got sitting on my reading list this week are Cadwell Turnbull's No Gods, No Monsters, which opens with a bang, and I'm eager to get further into it. The next and final installment of James S.A. Corey's The Expanse, Leviathan Falls, just arrived, and I'm super excited to dig into that one. For The Book, I've been reading bits of Matt Alt's book Pure Invention: How Japan's Pop Culture Conquered the World, which is really enlightening and I'll probably go through and re-read the whole thing.
---
Further reading
Emergency housekeeping rules for the SS Heart of the Sun
A good friend of mine, the Nebula-nominated Aimee Picchi has a new flash story out in Nature today: Emergency housekeeping rules for the SS Heart of the Sun, which is a delightfully hilarious read about a spaceship captain having to send out an exasperated email to her crew. There's also a little behind-the-scenes explanation at the end that's worth reading.
Hawkeye's first trailer
Marvel unveiled its first trailer for Hawkeye, its next live-action series for Disney+. One thing that I've appreciated about its slate of shows this year is how different they all are from one another. WandaVision was a bit of a weird, surreal experiment, The Falcon and the Winter Soldier was a geopolitical thriller, Loki was neat sci-fi, and this one looks like it'll be buddy comedy? Hawkeye's never really been my favorite of the Avengers, but this one does look fun, and I'm intrigued at how they'll be introducing a replacement for Jeremy Renner in the form of Kate Bishop.
Victories Greater Than Death: the Series!
This was some cool news this week: Amazon is adapting Charlie Jane Anders' YA novel Victories Greater Than Death! I read an early version of the book, and I've been meaning to get back to it for a re-read this year, and I'll be very excited to see how this turns out if it's made. It's a fun, zippy story that should make for an entertaining series.
---
That's all for this week. Hopefully, I'll be done with book edits in the next couple of days, and I'll be able to take a little bit of a break from that. In the meantime, I'm off to a camp for a father-son weekend with Bram, which should be a good opportunity to rest and recharge (and maybe get some reading in.)
Andrew