6 essential conventions to understand the history of cosplay
Cosplay and gatherings are inseparable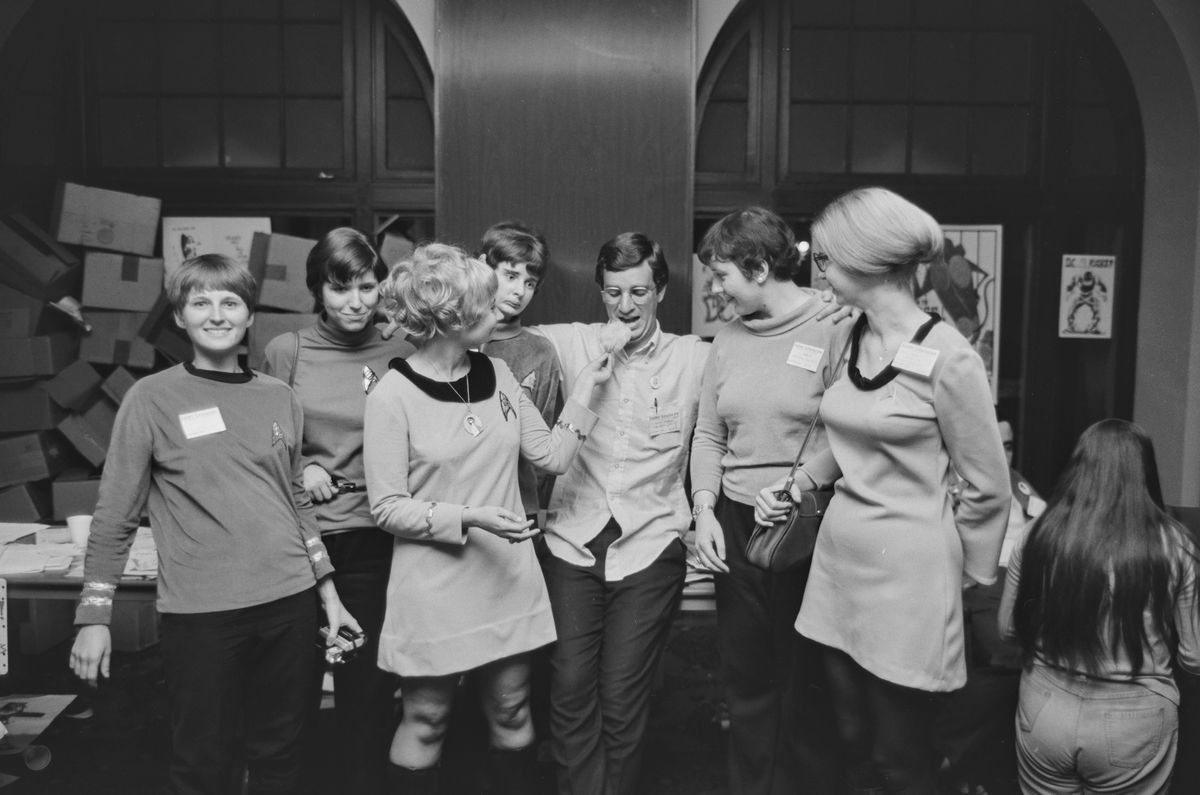 Conventions are the lifeblood of cosplay. Today, they're these massive gatherings that bring cosplayers from all over the world together into one glorious celebration of everything nerdy. Cosplayers can work on their costumes for months to prepare for a con, sometimes working right up to the last minute.
This is an *extremely* abbreviated list, but it's one that provides a high-level overview of what conventions have been important to the state of cosplay now. There are thousands of cons out there, but this list came about because the folks at Simon & Schuster wanted to do a little video, and I figured I could a) not only post the list, but expand upon it a little.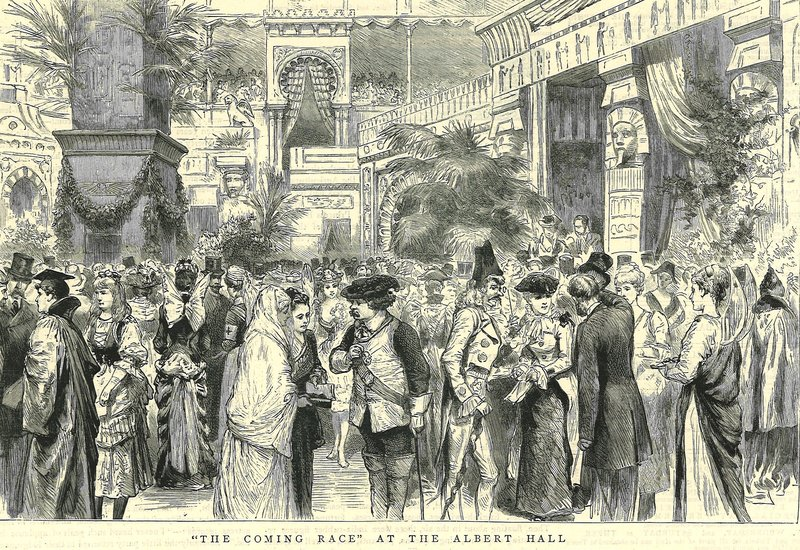 The Vril-Ya Bazaar, March 5th-10th, 1891
One of the first-ever conventions was held at the Royal Albert Hall between March 5th and 10th 1891 in London, The Vril-Ya Bazaar.
It was a themed fundraiser for a popular sci-fi novel, and it included a number of attendees who dressed up as characters — one who even incorporated electric lights into her tiara.
WorldCon 1, July 2nd - 4th, 1939
The World Science Fiction convention is a long-running con that has taken place all over the world. The first-ever worldcon took place between July 2nd and 4th 1939 at Caravan Hall in New York City.
This is where cosplay is widely acknowledged to have gotten its start: two fans, Forrest Ackerman and Myrtle R. Douglas traveled to the convention from California and dressed up in costume as characters from the film Things to Come.
Other fans had no idea what they were doing, but in the very next WorldCon in Chicago, Ackerman and Douglas were joined by more fans who dressed up in costume. In the years that followed, plenty of WorldCon attendees began to plan for a new fixture: the costume masquerade, which started out as final party for the con, and which over time, morphed into a sprawling costume contest that's still held today.
Newark Public Library's "Star Trek Convention" March 1st, 1969
When Star Trek debuted in 1966, it changed fandom forever, bringing in tons of new fans to science fiction. Those new fans flocked to the now-regular science fiction conventions, and rather than dress up just for the costume masquerade at the end of the con, they began just wearing the comfortable and casual Starfleet uniforms throughout the con, something that became known as hallway costumes.
Those fans went on to set up their own conventions. On March 1st, 1969, Star Trek fans in Newark, New Jersey put together a one day "Star Trek Convention" at the Newark Public Library. It was a free, one-day event that attracted hundreds of fans, including a bunch who showed up in costume.
The next major gathering of star trek fans took place a couple of years later in 1972. Between January 21st and the 23rd, fans assembled at the Statler Hilton in New York City, along with notable guests like Star trek creator Gene Roddenberry and science fiction author Isaac Asimov. Organizers expected 500 people to show up: 3,000 actually did, many who attended in costume to take part in the event's costume call.
San Diego Comic-Con, March 21st, 1970
San Diego Comic-Con is now a massive pop culture event that regularly sells out every year with hundreds of thousands of guests. Comic conventions had been around for a couple of years prior to that: on July 27th, 1964, comic fans gathered at the Workmen's Circle in Manhattan, New York City to buy and sell their comics and meet some of the industry's pros. The event is one of the earliest forerunners of what's now Comic-Con, and the concept began to spread across the country.
The San Diego convention got its start on March 21st, 1970, where around a hundred comic fans arrived at the U.S. Grant Hotel in San Diego, including Forrest Ackerman as a guest.
The one-day event was a success, and returned the following year, and in the decades that followed, it grew and grew, eventually landing at the San Diego Convention center in 1991, where it now takes place.
L.A.con II, August 30th - September 3rd, 1984
By the 1980s, costuming at conventions was a pretty regular occurrence: fans would dress up at the annual masquerade or elsewhere. In 1984, a Japanese fan named Nobuyuki Takahashi, ended up attending that year's WorldCon, LA.Con II in California. He was a fan writer who was there to write about the con for his fellow fans back home, and ended up writing about the masquerade for a local fanzine called My Anime.
As he tried to describe it, he had to figure out the right way to translate the activity that he witnessed. He eventually ended up calling it "Cosplay" — a mashup of "Costume Play". Japanese fans took to the activity enthusiastically, and it's remained a activity and even vocation there ever since.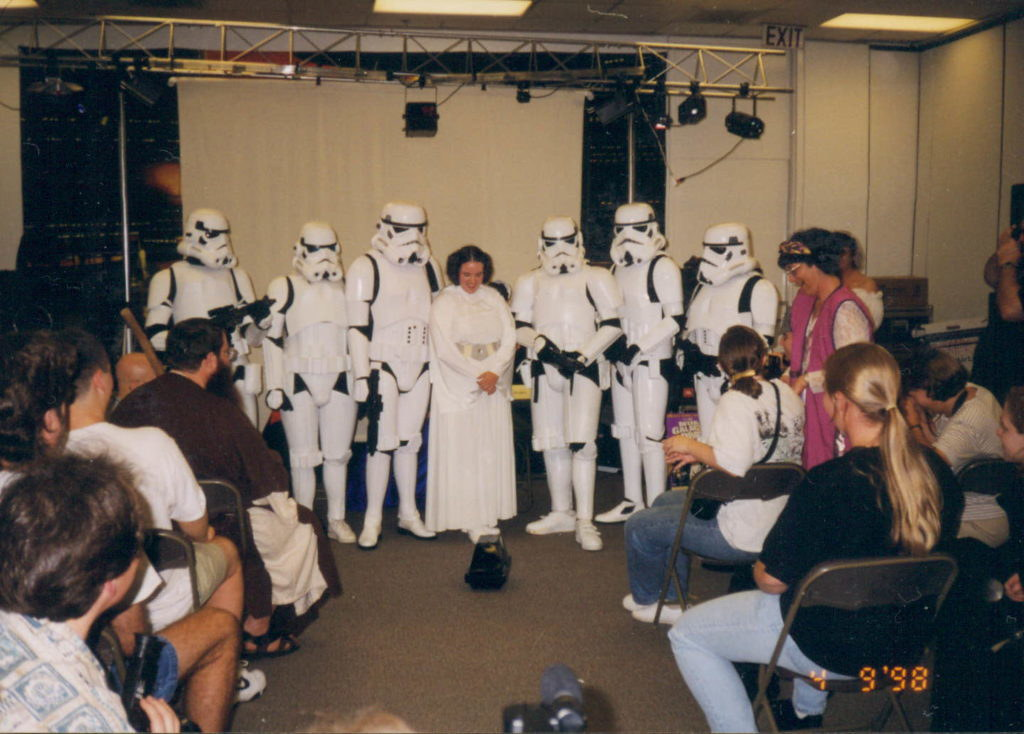 DragonCon, September 3rd-6th, 1998
On September 3rd, 1998, Albin Johnson and a handful of other Star Wars fans assembled in costume at DragonCon in Atlanta, Georgia.
Johnson had dressed up as a stormtrooper with a friend the year before for the Star Wars special editions, and realized that there was strength in numbers. That Dragoncon gathering became the first meeting of what would eventually become the 501st legion, the world's largest star wars costuming club that now has more than 15,000 members.
---
As always, thanks for reading! If you want to learn more about this, my book is due out on June 28th, and you can preorder it! (If you preorder it, forward me your confirmation, and I'll comp you for a year's subscription for this newsletter.)
Andrew