The Folio Society's next gorgeous release is a limited edition of The Complete Short Stories of Philip K. Dick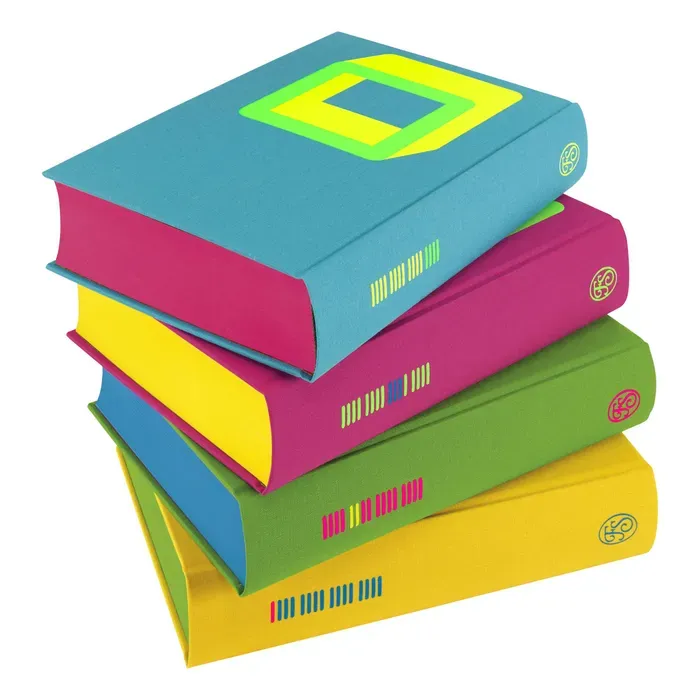 The Folio Society is known for their beautiful book editions. Marketed to book collectors and bibliophiles, their books often come with a range of special introductions, afterwords, newly-commissioned artwork, and some neat design.
Its latest release contains all of that: it's a new, limited edition of The Complete Short Stories of Philip K. Dick, a psychedelic and vibrant set of four books that contains not only all of the late author's short fiction, but artwork from 24 different artists as well.
The Folio Society has published a couple of Dick's books before: back in 2015, they published his most famous work, The Man in the High Castle, while they released a Tête-bêche edition containing his novels Do Androids Dream of Electric Sheep? and A Scanner Darkly in 2017, and Ubik in 2019.
This particular edition goes above and beyond that: the set contains four volumes, each clad in vibrant neon colors, and limited to 750 hand-numbered copies. Spread throughout the four volumes are 24 illustrations for as many stories. The publisher put together a short video introducing the volume, which highlights some of the art and artists:
In a making of design video, Folio Society's publishing director Tom Walker noted that Dick's estate approached them with the idea of putting together a special edition of the short story collection. He noted that the size and breadth of Dick's work presented a challenge for the publisher, saying that warranted a new approach. The team commissioned a huge amount of art for the project, eventually settling on a multi-artist team to both spread out the work, but also capture a wide range of views and tones that represented the author's work.
The special edition is now available, but it's not a cheap addition for your bookshelf: each set runs $745.