Darkness in the water
John Langan's The Fisherman is a masterclass of the modern Gothic
For more than a decade now, I've driven through New York's Catskill range while headed to and from Pennsylvania to visit family. I've always marveled at the landscape, a fascination that dates back to when I studied geology in college when I learned about the deep history that those rocks hold. Growing up in New England, I've been accustomed to the small towns hidden away in the nooks and crannies of the landscape, often hugging the rivers and surrounded by steep mountain sides covered in dark forests. It's a place to really let your imagination run wild, and from authors ranging from Nathaniel Hawthorne to Shirley Jackson, they've inspired no shortage of horrifying short fiction.
For years, I've been looking for a book that really captures that sense of foreboding and gloom. I've certainly found some over the years, but never anything that really connected the experiences of a new country arriving on a wild, dangerous frontier, and the deeper history that folklore brings with it. I found that book this weekend with John Langan's The Fisherman, a story about two recent widowers who find solace in fishing deep in the Catskills, and end up stumbling on a horrifying secret that the mountains have hidden for centuries. It's a masterclass in gothic storytelling.
We're introduced to a narrator named Abe who takes us through his life in upstate New York near the Ashokan Reservoir. He works for IBM, and had been married to  Marie for nearly two years when she contracts breast cancer and quickly succumbs. In his grief, he turns to fishing, and finds that it's the thing that he needed to find some level of peace in order to move forward. When a coworker, Dan Drescher, loses his wife and two children in a tragic car accident, Abe invites him along, and the two strike up – not quite a friendship – but a sort of side-by-side recovery.
When Dan suggests that the two head up to a remote fishing spot called Dutchman's Creek, Abe's intrigued, because he's never heard of it, and Dan is somewhat evasive when it comes to explaining how he learned about it. While on their way to the spot, they stop by a diner and when their destination comes up, they're treated to a lengthy story about the area's history and why people are reluctant to talk about it.
At the start, Langan says that fishermen are at their heart storytellers and The Fisherman is a masterclass in gothic storytelling: he hooks you with Abe's easygoing tempo and then reels you in with a story-within-a-story that brings you back into the present.
While in college, I took a course from author, professor (and now good friend) F. Brett Cox, Gothic Literature, in which he took my classmates and I along on a journey through the history of gothic literature, exploring early American authors like Hawthorne and Poe. The course imparted with me an appreciation for the form, but one of the things that it really drove home was how the early American landscape and a realization of antiquity and history has shaped the gothic form.
When the first superstitious settlers arrived on the banks of North America and saw the darkness in the forests and mountains, they worked those raw feelings of fear and terror into the stories they told one another. Stories such as Hawthorne's The Scarlet Letter and "Young Goodman Brown," to Jackson's "The Lottery" are rooted in the santity and safety of community, and deviation from that order– or outsiders – threatens to spell their downfall.
Langan brings that history to the forefront for much of the book as the action shifts from Abe and Dan's story to the settlers who inhabited the region a century before and the creation of the Ashokan Reservoir that now fills the valley. In doing so, he brings us to those people who were etching out an existence on the dark edge of the wilderness, and the challenges that came to confront them.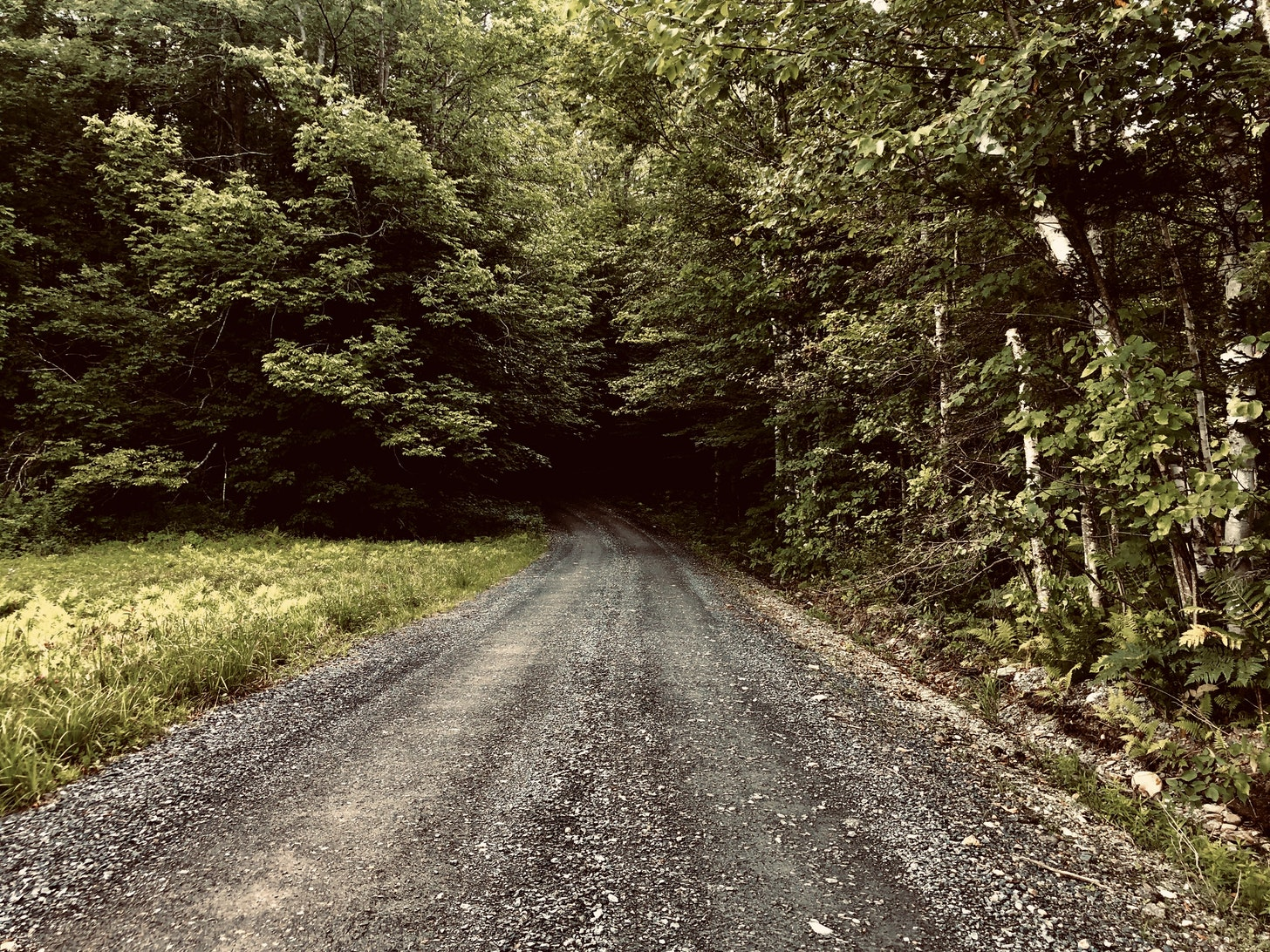 There, a strange man came to visit one of the settlement's wealthier residents, Cornelius Dort, after he suffers a family tragedy, bringing with him rumors of strange activities and happenings. While the area is razed to make way for the massive reservoir years later, Dorn dies, leaving everything to this stranger. He seems drawn to the area, and uncanny things begin taking place in the work camps, prompting a German worker to turn to his past as a professor in some arcane studies to realize the full extent of the darkness, and how what's happening in their little down is part of a much greater current that threatens them all.
After I picked up H.P. Lovecraft's At the Mountains of Madness in December, I've been musing about what that deep-seated sense of history brings to the gothic tradition – and to speculative fiction more broadly. Langan infuses his story with ancient legends and long-forgotten gods, exploding what starts off as a fishing story gone awry into an entry in a much longer story about frail nature of humanity. History as a mechanism for horror builds on that sense of not belonging somewhere: that we're just temporary visitors to ancient lands, and that our own collective amnesia about the true nature of the past and universe deepens the sense of terror as we realize that those shadows hide unfathomable power that isn't to be lightly meddled with, lest it turns its full attention to us.
Langan neatly taps into this sense of insecurity to bring this novel to life. The valleys and riverbanks threaten to spill the unwary into a watery grave while the people working to transform the valley are confounded by strange forces far outside of their knowledge that threaten to bring darkness to their lives. Our former academic is the only person who recognizes the true nature of the events, and as he and a small group work to confront the threat ahead of them, they get a small glimpse of the greater universe and how insignificant they really are.
When we're snapped back to the present, we get to see what Abe and Dan do with that knowledge, and what choices they make when they come face to face with the uncanniness that is Dutchman's Creek. By neatly tying their own life's tragedies into the deeper history of the region, Langan leads us to the question: what would you do if faced with the sort of faustian bargain that these unseen forces appear to promise, and what would you give up for the opportunity to see a lost loved one? The horror comes not from the shadows, but what we ultimately decide to do with them: do we make a rash, emotional decision to try and have one last glimpse with a loved one, consequences be damned, or walk away, recognizing the cost?