Last night's Hugo Awards ceremony was a mess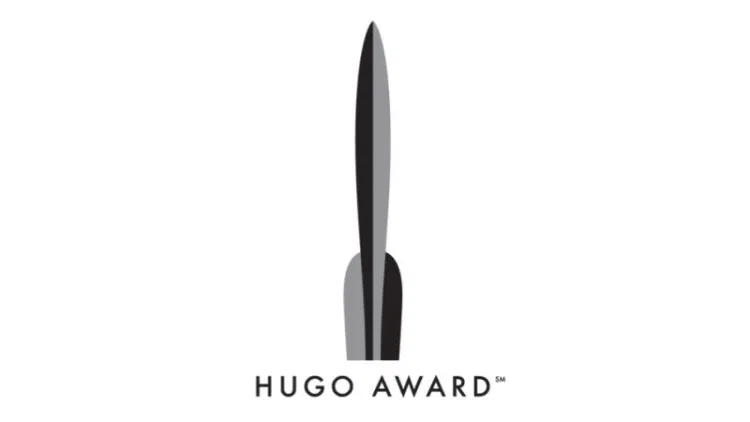 This year's Hugo Awards have been announced: Arkady Martine won for Best Novel for her debut, A Memory Called Empire, a space opera about colonization and freedom as a solitary ambassador from a distant space habitat tries to keep her home independent from the Teixclaanli Empire. I really enjoyed it when I read it last spring, and while it wasn't what I was expecting to win, it certainly deserves it.
Other winners included This Is How You Lose the Time War by Amal El-Mohtar and Max Gladstone (Novella), Emergency Skin, by N.K. Jemisin (Novelette), "As the Last I May Know", by S.L. Huang (Short Story), and The Expanse by James S.A. Corey (Series). All in all, it was a good set of winners.
I stayed up to watch the ceremony last night (in order to publish Tor.com's list), and I ended up live-tweeting the winners / reactions. George R.R. Martin served as toastmaster and MC for the evening, working from his Jean Cocteau Cinema in Santa Fe, New Mexico. He lamented not being able to attend in person, as the entire convention had gone virtual because of the Coronavirus pandemic. But, he noted, going online as it has was an opportunity for fans around the world: they could attend from wherever they lived, attending online panels, talks, and readings.
Despite that inclusive message, Martin's work last evening was embarrassing, tone-deaf and racist, and was in stark contrast to the messages of the winners, who spoke about confronting and overturning the long-standing barriers that have largely blocked them out of the field.
One of the notable speeches last evening came early in the ceremony. Rebecca F. Kuang won the Astounding Award for Best New Writer. Her work has been lauded: her debut novel The Poppy War was nominated for the Hugo, World Fantasy, Nebula, and Locus Awards last year. In his introduction, Martin managed to mispronounce her name, which Kuang drove a major point home in her speech.
"The Astounding Award is the award for best new writer," she said, "But if I were talking to a new writer coming to the genre in 2020, I would tell them, well, if you are an author of color, you'd very likely only be paid a fraction of the advance that white writers are getting. You'll be pigeonholed, you will be miscategorized, you will be lumped in with other authors of color whose work doesn't remotely resemble yours."
Authors of color will also be sexually harassed, will be targetted by racist behavior and microaggressions, people will repeatedly mispronounce their names, and "the way people talk about you and your literature will be tied to your identity and your personal trauma instead of the stories you are actually trying to tell."
"If I had known all of that if I went into the industry, I don't know if I would have done it."
Watch the speech here:
Rebecca F. Kuang @kuangrfalso here's the speech ❤️
August 1st 20201,163 Retweets4,364 Likes
This was a powerful thing, and it comes just a year after Jeannette Ng's speech that decried the racism and fascist behavior from Astounding Science Fiction editor John W. Campbell for whom the award was named — and prompted the renaming of the award to the Astounding Award. (Incidentally, their speech earned the Hugo Award for Best Related Work.)
Kuang's acceptance set the tone for the wildly disparate ceremony, and was followed by other winners, such as Bogi Takács, Annalee Newitz / Charlie Jane Anders, Navah Wolfe, Nnedi Okorafor, Ng, and S.L. Huang, who used their speeches to speak about the power of stories, overturning oppression, or to express solidarity with a number of movements doing similar things throughout the world. Had it been just the acceptances, it would have been a fantastic evening, one that felt like a celebration of their works.
But between each segment, Martin repeatedly used his time to promote the work and legacy of Campbell, Lovecraft, and to rambled about a number of self-aggrandizing stories from his time within fandom and of conventions that he attended between the 1960s, 1970s, and 1980s. CoNZealand, in its infinite wisdom, brought in Robert Silverberg — who expressed some fairly racist thoughts about N.K. Jemisin's win for Best Novel back in 2018 and took to File 770 for a non-apology — appeared for a long, rambling speech about… something to introduce a couple of awards.
This moment highlights a generational gap within fandom. WorldCon and the Hugo Awards are meant to be a point where all of fandom comes together to celebrate the works of the past year, and watching Martin, I get what he wanted to do: he wanted to pass along the stories of his favorite moments from WorldCon, and drive home the importance of the global community that is Fandom. But nowhere in Martin's efforts highlighted the changing nature of fandom and the true progress made by authors of color: it was all reminiscences of the very times that all of the winners would never have been published, promoted, or celebrated for their work. Maybe he was working to give people a sense of the history of the genre, but that history and the values of the people he celebrated is severely at odds with the winners.
Ng spoke in their speech that they were proud to have been part of the movement to tear down statues — in this case, the figurative one of John W. Campbell that has towered over the field for decades. There's been an incredible amount of change in the genre: just look at the lists of who is nominated and who's being published. We know the issues; we know that racism and sexism permeates the systems that make up publishing and fandom, at all levels. Authors of color aren't paid at the same levels that their white counterparts are, while even innocuous things like a Zoom background cause problems in fan circles.
Martin's work last night demonstrates how ingrained some of these behaviors are: from mispronouncing multiple nominee and winner names (as a toastmaster / MC, you getting names correct are a HUGE part of that job, especially when you come up with a lot of complicate names for your fantasy epic), highlighting and celebrating long-dead fascists and racists, and promoting a sort of both-sides ism. By holding tightly onto the past, one can't move on and change and improve: everything that Fandom needs if it wants to remain relevant in the years to come.
Hopefully, future toastmasters will keep this in mind (and keep the ceremony from running three and a half hours) and keep the focus on where it should be: the winners who represent the genre now.
---
Thanks for reading, and thanks to the new subscribers who have found their way to this list in recent days / weeks. I'll be back with a free roundup letter next week, as well as audio of Mary Robinette Kowal's interview from a couple of weeks ago.
In the meantime, check out some of the winners and nominees from last night's ceremony. Above all, this year was a great slate works that deserve to be read.
Andrew