Making Magic
The Birth of Lev Grossman's Magicians Trilogy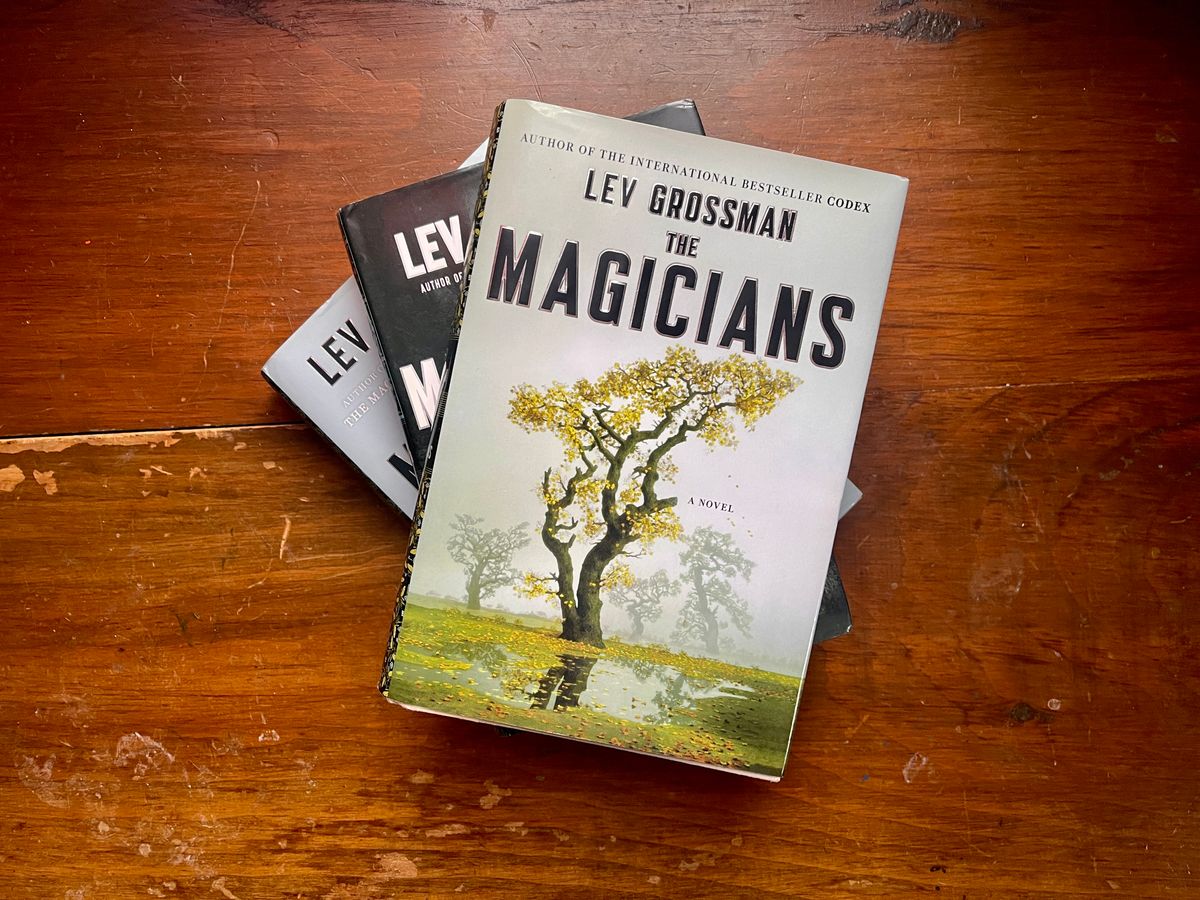 Released in the summer of 2009, Lev Grossman's The Magicians is an electrifying, divisive novel, sometimes described as Harry Potter all grown up. It pulls in influences from all across the spectrum of fantasy fiction, and it was a book that I immediately related to when I read it shortly after release. As a recent college graduate slugging it through grad school, facing a sort of directionless future, it struck me deeply; this was a book that got me. It was also, happily, the start of a trilogy, one that just kept getting better as it went.
Now, The Magicians has been adapted into a successful television series on Syfy (it's since run for five seasons), but the story of where the books came from is as interesting as the author that penned them.
An artistic background
Lev Grossman comes from the arts. Born alongside his twin brother Austin in 1969 to poet Allen Grossman and novelist Judith Grossman, he grew up in a household filled with books. Both parents taught English, and an older sister, Bathsheba, would later become a sculptor.
From an early age, Grossman was a reader, and was introduced to fantasy literature through C.S. Lewis's Narnia books. "The first fantasy I can remember reading was The Lion, the Witch and the Wardrobe when I was 8 years old," he told us. "My mother gave it to me. She's from London and had been moved to the countryside during the Blitz, just like the Pevensies had." When their father read them The Hobbit, it was all over: they were hooked on fantasy, much to the dismay of their parents.
From that point, he and his brother read widely within the genre: "Anne McCaffrey's Pern novels made a huge impression on me, The White Dragon in particular," he said. "Fritz Leiber's Fafhrd and the Grey Mouser stories were very very important to me—a very hard-boiled, disillusioned take on epic fantasy. Tolkien, of course, and Lloyd Alexander, Michael Moorcock, T.H. White. Piers Anthony too—the Xanth novels and the Adept novels." The brothers diverged as teenagers: Lev becoming more interested in literary fiction, while Austin was more interested in video games, and eventually made that his career.
Despite growing up in a household full of practitioners of the written word, writing as a career wasn't a sure thing. "At first I was reluctant. My parents were writers, and it seemed like their thing—something very grownup, and adult, and arcane. Not for the children." Grossman's initial plan was to become a scientist, but when he entered Harvard University, a freshman English teacher introduced him to Virginia Woolf, which prompted him to change directions.
Speaking with The Atlantic in 2014, Grossman noted that it was only once he was well into college that he decided that he wanted to become a writer. "You read interviews with authors and they're always saying, 'I was five, and I was already telling stories and whatever.' That wasn't me. I only got serious about writing my sophomore year of college. Because our parents are both writers, it was always prominent in the pull-down menu of possible careers." Throughout college, however, he began writing: he produced over a hundred short stories before giving up: "I realized that a) I have no gift or real love for the short story as a form, and b) the market for short stories is a difficult and complicated and relatively conservative one. It helps to know people, and to have an MFA-type writing style. I didn't."
Lev graduated from Harvard in 1991 with his degree in literature, and immediately began writing a novel. He ended up in Maine and spent some time writing. "[Warp] was a slow process. A real labor of hate. I wrote it over about five years, starting after I finished college. I hadn't yet found a voice that I was comfortable with on the page, or really a subject. I thought I should write about myself, but the truth is I didn't know very much about myself at all." He lucked out: one of his fellow graduate students, Tina Bennett, had become an agent, who agreed to represent his first book. It was eventually rejected twenty times before St. Martin's Press picked it up.
Warp follows a young Harvard graduate named Hollis, an avid Star Trek fan coasting after college, with no direction. The book didn't sell well. "Warp flopped. As tiny as its advance was, it did not even earn it back."
Grossman was undeterred, however, and began working on another novel, a thriller titled Codex, which took him another five years to put together. "In Codex I learned how to build a plot, and got away from autobiographical fiction."
Lev found that he had trouble selling Codex at first: it racked up a number of rejections from publishers before he pulled it off the market and rewrote it, and pulled in another 16 before an editor at Harcourt acquire it and published it in 2004. In it, an investment banker stumbles across a private library of rare books, and finds a medieval codex that pulls him into a deeper mystery involving virtual realities and ancient books.
The relative success of Codex was a huge relief, and it opened up additional doors: Molly Stern, an editor at Viking Books, had previously met Grossman, and read his first novel. "What I loved about Codex was the hybrid of the high and the low," she explained to me in an email. "There were elements of a real thriller to it. There was a zesty quality to it," She knew that when he produced another book, she'd want to be among the first to read it.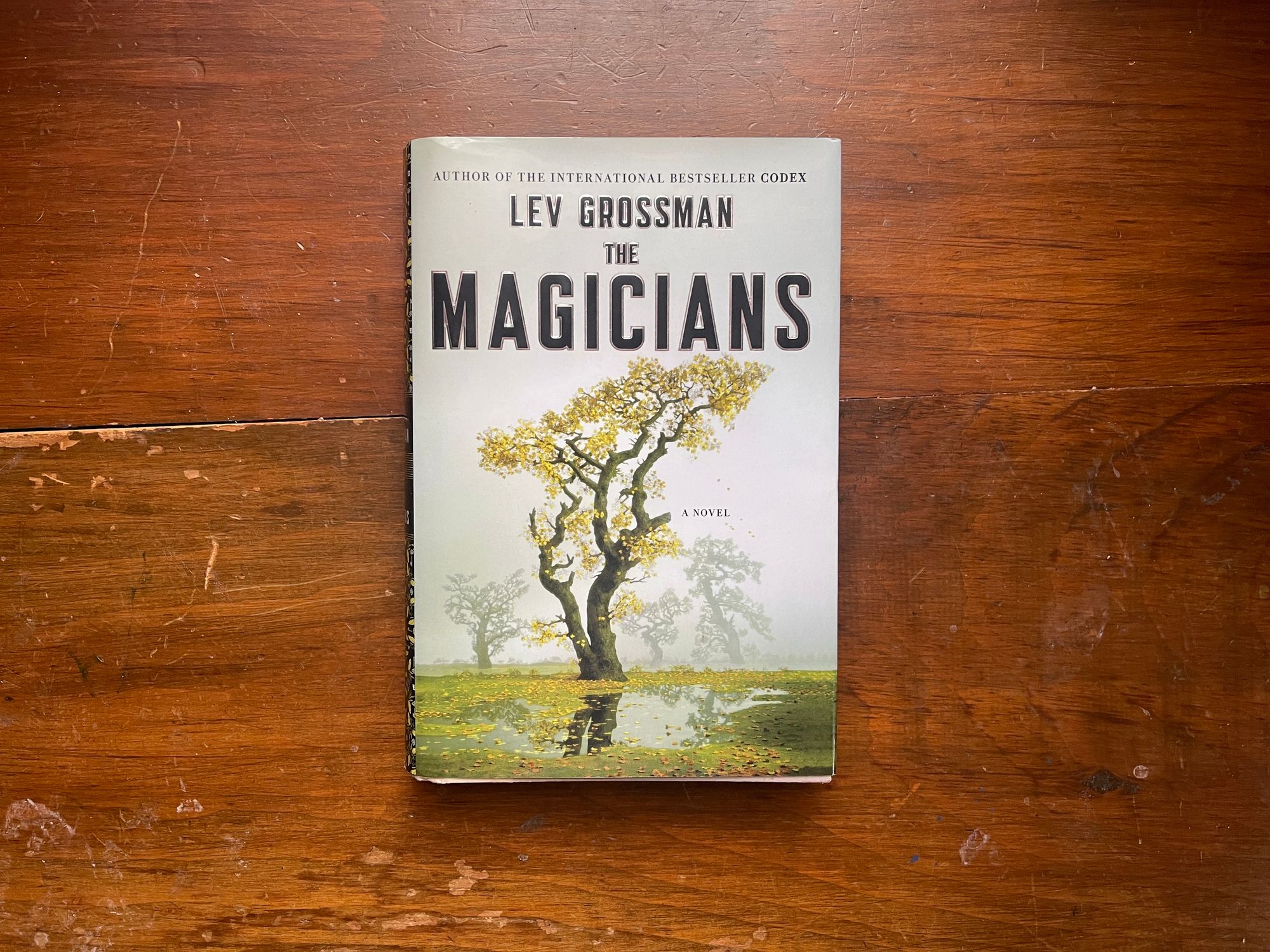 Meet Quentin Coldwater
Grossman set off on his next novel in the spring of 2004. He had been reading a then-forthcoming fantasy novel called Jonathan Strange and Mr. Norrell, by a new author, Suzanne Clarke, and was hooked on J.K. Rowling's Harry Potter novels, the fifth of which (Harry Potter and the Order of the Phoenix) had come out the year before. Collecting disparate story ideas he'd developed over the years, he began writing something new. "My first child had just been born, and I wanted to write something for her," he said.
While writing, he and his brother often shared what they were working on. "I would never have done my first novel if Lev hadn't looked at the first few chapters," Austin told me in an email. That book would become Soon I Will Be Invincible, a mashup of superhero tropes in a realistic setting that was first published in 2008 to considerable acclaim.
Reading his sibling's work prompted Lev to revisit his earlier attempts at a fantasy novel. He was having a rough time: he was depressed, and his marriage had begun to fall apart. The book slowly came together, incorporating many of the early fantasy works that influenced him, tinged with the darkness he was experiencing in his life. The novel's protagonist, Quentin Coldwater, was, "a reasonable facsimile of myself when I was 17, only slightly exaggerated: intellectually overdeveloped, emotionally underdeveloped, clinically depressed, primarily interested in fictional things rather than real ones."
In this world, Quentin was a teenager who was obsessed with a fantasy series called Fillory, a facsimile of C.S. Lewis's Narnia novels, about a group of British children who discovered a portal to a fantastical world. Quentin, aimless and drifting, discovers that Fillory does indeed exist, and that magic is real. He enrolls in a magical university called Brakebills University for Magical Pedagogy, where he begins to learn about the magical world, and the dangers that it holds. Along the way, he discovers that Fillory too is far wilder and more dangerous than he ever imagined.
Stern, his editor at Viking Books, knew immediately that she wanted to publish it after reading the manuscript. "It felt like a great, and true profile of the miserable, at loose ends young adult," she explained. "I understood who he was. Putting him into a magical context made a lot of sense to me."
Sterns wasn't alone in recognizing the potential in the book. "It was understood that I was dying to buy it," Sterns recalled. But "there were a lot of people bidding on i [and] I knew I had to publish it. It was one of the most important books I ever acquired." She ended up winning the auction for the book, and immediately told Grossman that she loved it, but that it would need a complete rewrite. "The book would not succeeded if we did not believe in Quentin," Sterns explained. Grossman returne to work on the novel, placing a greater emphasis on its characters.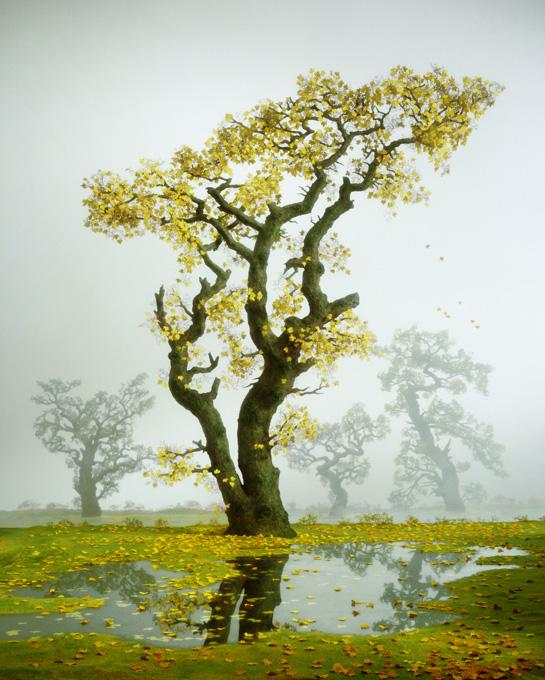 For the book's cover, Viking's publicity department discovered a French artist named Didier Massard, who was known for his photography of model trees and landscapes. Viking's marketing team showed Grossman his work and asked for ideas. He was drawn to one particular piece, Arbre en Automne (Autumn Tree), which went on to grace the cover of the book.
By the time the book arrived in bookstores in the summer of 2009, it had all the hallmarks of a hit. Reviews were excellent, and bookstores like Borders went out of their way to promote it. The Washington Post called it "a great fairy tale, written for grown-ups," while Entertainment Weekly noted that it "captures the magic of childhood and the sobering years beyond." It quickly hit The New York Times bestseller list.
But there was something else to it: its publication came two years after the publication of the final Harry Potter novel: Harry Potter and the Deathly Hollows. For fans who had grown up reading J.K. Rowlings's epic series, it was a return to some familiar elements: a magical academy, a world hidden from the sights of the mundane world, and fantastic, magical scenes and abilities. But there was something else to it too: that generation had grown up. Where Rowling's series was whimsical and broad in its approach to how it viewed the world, Grossman's was nuanced and messy.
I distinctly remember coming across the book because it was highlighted in a marketing email from Borders. I was in Pennsylvania at the time for work, and ended up seeking out a copy while on the road. As I read it in the coming days, Grossman's serious, angsty, and realistic take on what a magical world might look like grabbed me at a time when I was searching out some sort of direction for my life. Quentin was someone I didn't quite identify as, but was someone who I recognized bits and pieces that I could relate to him and his journey.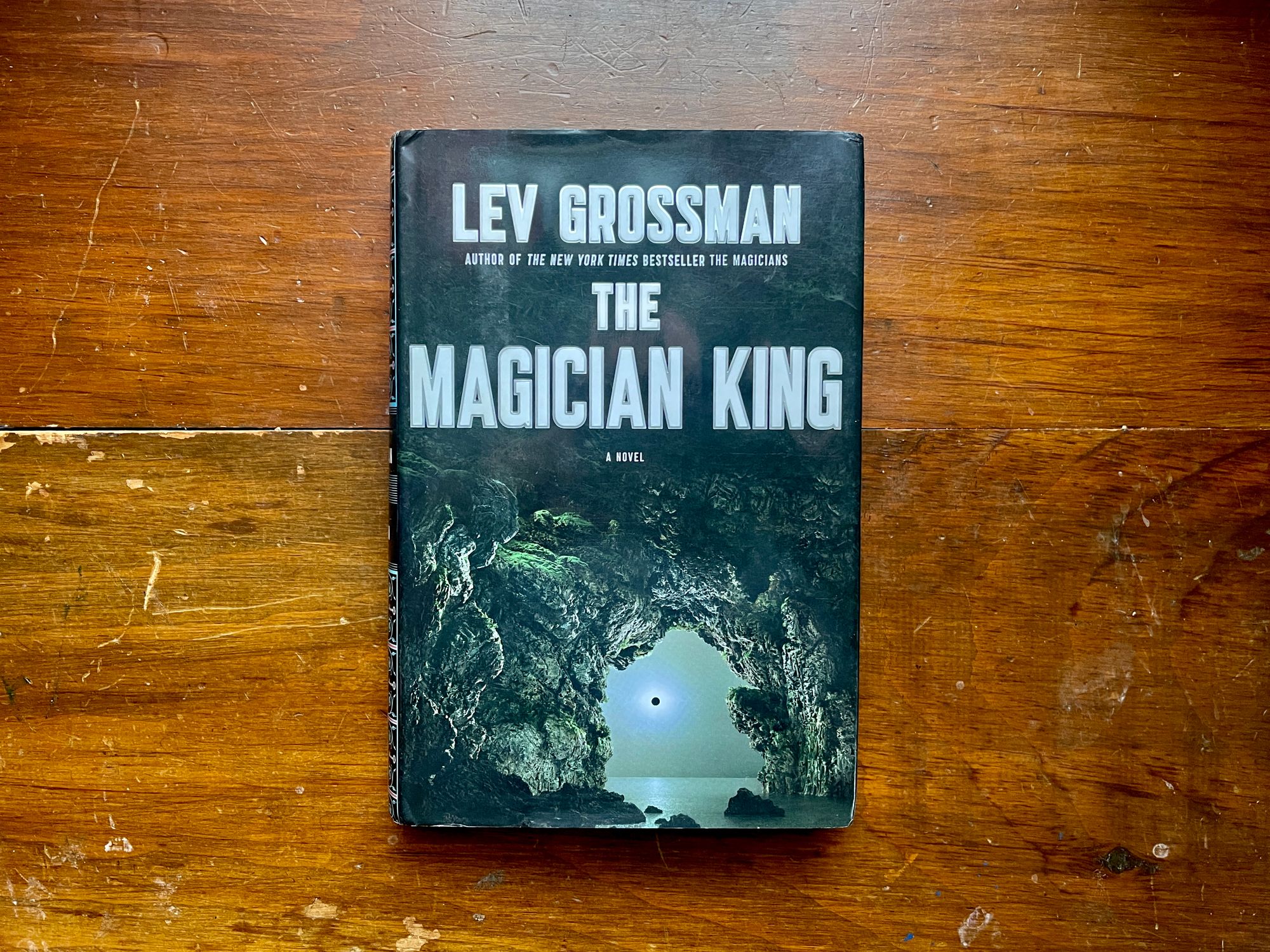 The Magician King
While writing The Magicians, Grossman began to play with ideas for a followup. Grossman's world was enormous, and there was plenty of potential for new adventures. After the success of The Magicians, he proposed a sequel to Sterns, who promptly bought it.
"I realized I did have more to write about. The Magicians is a kind of loose gloss on The Lion, the Witch and the Wardrobe. I started wondering, what would a book modeled on The Voyage of the Dawn Treader look like?" Grossman explained to me. "Also, I wondered what it would feel like to run a magical land like Fillory, to be king or queen of it." He also needed to tie up some loose ends: how did Julia get her powers? What did Quentin do after the ending of the first novel?
He approached The Magicians as though it were a fantasy coming of age story told in realistic terms, but in The Magician King, he wanted to apply the same logic to a quest story. "I began tinkering with the hero's journey—what seemed true about that archetypal narrative, true to my experience, and what did I want to change? And there were places on the map I wanted to get to."
Quentin's adventures in Fillory was only part of the story: Grossman also wove in Julia's story, bringing readers up to speed on how she arrive at the end of that first novel: a full-fledged magician in her own right. "I don't know where that came from," Grossman said. "I didn't see it coming. It's the only time I've ever written something I didn't plan out in advance. It wrote itself."
The Magician King takes on an entirely different structure from its predecessor, jumping back and forth in time as we follow Julia and Quentin's divergent paths, both of which wrap up together into a stunning conclusion by the time the final pages arrive.
To help market the novel, Grossman reached out to musician Perry Gripp, who had composed the theme to Buffy the Vampire Slayer, and asked if he would be willing to write a promotional song for the novel. As it turned out, the musician was a fan. "I didn't expect him to say yes," Grossman said, "but he did, and he did an amazing job." The track hit the web in August 2011, just as the hardcover dropped.
It's not the only time The Magicians acted as a musician's muse. In May of 2011, reader Steven McDowell picked up novel and was blown away: "I first read it while I was in law school," he told me, "and it was like a gut punch. I think it all hit too close to home." He read it again for a book club, and "was able to see how much beauty is hidden behind all of the depression and self-doubt. There are awesome themes about choosing your own family, the profound way love rewires your brain, and finding your place in a world that never seemed to fit."
He realized that he wanted to translate it into music. He got in touch with a friend, Justin Easley and the two set out writing an album, swapping demos and lyrics via e-mails. Uner the name Fiction, they worked on a concept album about the book The Science of Fiction. The album is a love letter to the novel, capturing the plot through songs such as "Queen of Horns," and setting some of the broader themes to song:
Quentin did a magic trick and
nobody noticed, it wasn't important
just some loose change in his hand
And he became lonely by her side
it grew worse when she went away
gave up her body before he could say…
I'm sorry
Songs such as "Brakebills," "Queen of Clocks," "Brakebills South" and "Arctic" follow in similar fashion. When Grossman later did a contest to cover Perry Gripp's theme song, Fiction won handily. [As of 2022, the song doesn't appear to be available online]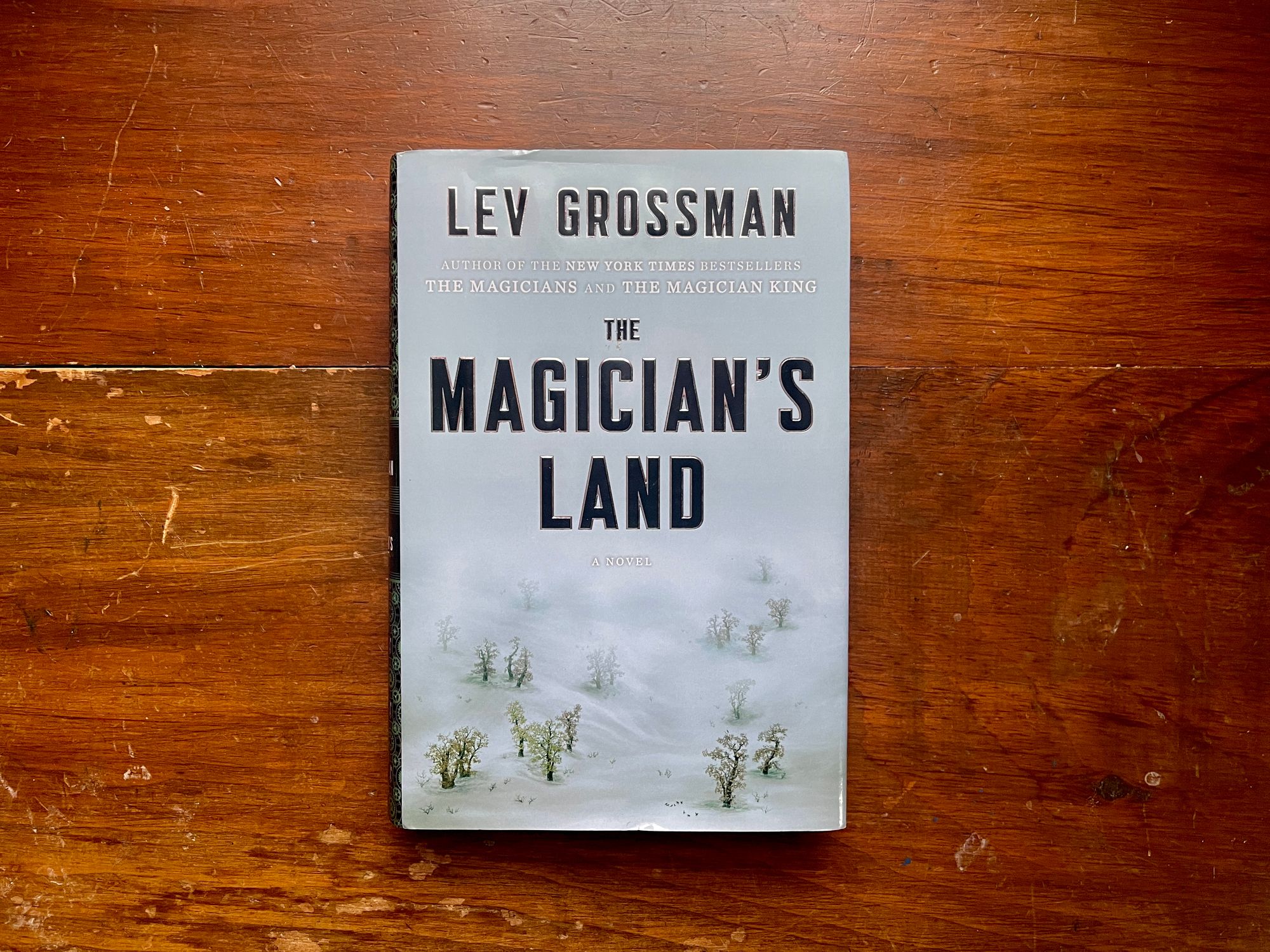 The Magician's Land
In the aftermath of the release of The Magician King, Grossman noted he had plans for a third "and probably final" Magicians novel. "I know how it starts and how it ends, and a certain amount about the middle bits. Damn those middle bits,"
With the ending of the second book leaving plenty of room for a sequel, be began to get to work. "It was a three-act drama. Once I'd done two, a third felt kind of inevitable. The Magician King took Quentin to a very dark place. It's The Empire Strikes Back of the piece. There was a lot left to resolve."
Grossman's next book, The Magician's Land, finds Quentin banished from Fillory. He picks up work as a professor at Brakebills, only to learn that Fillory is dying, and he must find a way to save the place he loves the most.
"I wanted to raise the stakes as high as they would go," Grossman recalled, "In a way it was a response to The Magician's Nephew, and also The Last Battle, which are the creation myth and the apocalypse of Narnia. I wanted to write about the end of the world. I also wanted to write a happy ending to the story, one that felt real and not pat or cloying. I thought that after all the characters had been through, the most shocking thing I could do was end with them happy. Some of them anyway."
To help promote the book, Grossman once again turned to the web for help. He put out a call for videos, of readers . The final product included such authors as Gregory Maguire, Peter Straub, Terry Brooks, Charles Stross, Patrick Rothfuss, Neil Gaiman, Erin Morgenstern and others, in addition to a number of readers.
Just weeks before the novel arrived in stores, Grossman's father Allen passed away at the age of 82. Grossman has long noted that his and his brother's forays into speculative fiction were contentious for their parents, each traditional "Literature" academics. "'Fantasy writer' was not on that menu [of careers]," Grossman said. "As far as my parents are concerned, that's an act of treason."
His father's illness helped to inform some of what went into The Magician's Land: "In some ways, I was rehearsing it, getting ready for it. There's a lot of fathers and parents in The Magician's Land, much more than in the earlier books. But Quentin's dad isn't like our dad. Our dad is a magician, he's like a scary powerful magician, whereas with Quentin, I wanted to play with this idea: It's a central trope of fantasy novels that the hero's parents always turn out to be secretly somebody special. They're kings and queens or they're magicians or they're amazing people. I wanted to stick that stake in its back, to find out, well, what does it feel like to find out that your parents are exactly who you thought they were? You're not chosen at all."
TV
Several months after The Magicians hit the bestseller lists in 2009, Grossman began to get calls from producers asking about adapting the novel. While there was interest, nothing quite clicked for Grossman until 2011.
That year, the first concrete steps towards a Magicians television show began. The Fox Network brought in Ashley Miller and Zack Stentz, who worked on films such as Thor and X-Men: First Class, and "went as far as creating a highly ambitious pilot script," according to Grossman, who noted, "it was a very different take on the books from the [Syfy channel's] version, though I think equally as good. But it didn't get greenlit, and it ended there."
While Fox decided not to pick up their version of the show, the Syfy Channel made a winning pitch: in April 2014, it announced it was developing The Magicians as a dramatic TV series, and months later, it began filming a pilot episode. Grossman was excited: "People are going to dress up as Quentin and Alice and Eliot and Julia. Someone is going to build Brakebills (or more likely find some place that already looks like Brakebills). Big expensive computers are going to make it look like magic is happening." The network cast Jason Ralph as Quentin Coldwater, Stella Maeve as Julia and Olivia Taylor Dudley as Alice.
Filming on the pilot began in New Orleans in late 2014, and in May 2015, the network officially picked up the show for a 12-episode first season, which began airing on December 16th, 2015. It was part of the network's efforts to revitalize its genre programming; it picked up James S.A. Corey's The Expanse, as well as several other original programs, around the same time.
Grossman remained attached to the show as a consultant: he read over drafts and provided insight into how the stories came together, but noted that he had little involvement other than that.
As with any adaptation, there are changes that occur when a story jumps from one medium to the next. One character, Janet, was replaced with a character named Margot (portrayed by Summer Bishil), while Julia's story from The Magician King was brought forward into the first season.
Grossman is pleased with what he is seeing on the screen. "I'm a huge fan of the show. I get psyched every time they send me a new episode to watch. It's dark, it's smart, it's weird, and it's very funny."
In December 2015, Syfy aired the pilot, "Unauthorized Magic" alongside the debut of The Expanse, and later put it up for viewing on YouTube and a variety of other digital platforms. The show officially debuted on January 25, scoring positive reviews. On February 8th, Syfy announced it had picked the show up for a second season, to air in 2017.
For his part, Grossman notes, "it's a strange experience having your books adapted for another medium, especially if you're not the one doing it." The written word and visual mediums don't line up one to one, and it pulls together additional interpretations from everyone else involved. Whereas literature is largely the result of a single creative mind, television expands to dozens, if not hundreds of other individuals. "It's unsettling to see something as personal as a novel be altered by other people," Grossman continued, "But it's often pleasantly surprising too. They take the characters and the story to places I never would have thought of in a thousand years. I'm enjoying the ride very much."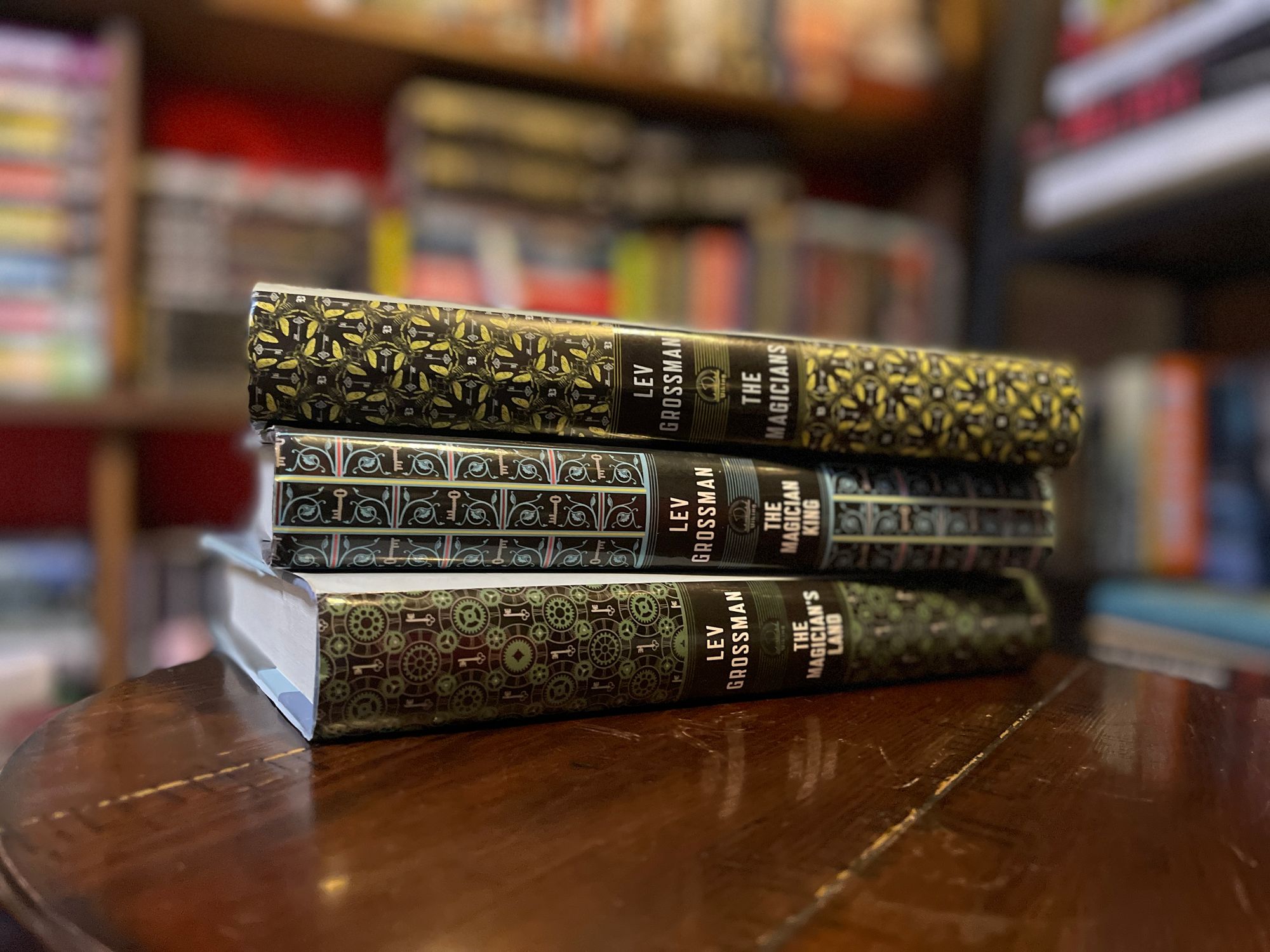 Coda
This piece was originally published to Barnes & Noble's Sci-fi & Fantasy Blog back in February 2016. Since then, the TV series went on to run for five seasons on the Syfy Channel, sticking with Grossman's trilogy in places, but moving on beyond it along its own path.
Grossman told me by email that "you'd think I would have more thoughts about the Magicians show, seven years on from the beginning of the series. Mostly, I'm just happy about it. I think it holds up well; if anything, I'm more impressed than I even was at the time how faithfully the team brought the world and the characters of the books to the screen, while at the same time spinning fascinating new variations on the original story. I miss it and all the people who made it. I would've loved to have kept going, but I think five seasons was enough to tell the essential stories that were at the heart of the show."
Grossman has kept busy since the series first debuted in 2015. In the intervening years, he wrote a pair of middle grade books: The Silver Arrow and The Golden Swift, both of which follow a girl named Kate and her brother Tom. When Kate is gifted a magical train by her uncle Herbert, she finds that she's inherited an awesome responsibility: shuttling migrating animals around the world, while coming to terms with the impact that climate change is having on the world and its animal populations. Along the way, he also wrote a film called The Map of Tiny Perfect Things, which came out in 2021 on Amazon's Prime Video, and worked on creating a space opera series called The Heavens.
Grossman's Magicians series has live on in other places as well: a graphic novel based on the books arrived in 2019: The Magicians: Alice's Story. Written by Grossman and Lilah Sturges and was illustrated by Pius Bak. As the title suggests, it follows Alice's story, running parallel with the books and expanding on her experiences at Brakebrills. A second graphic novel, The Magicians: The New Class, also came out in 2019 in five issues (also created by Grossman / Sturges / Bak), and takes place after The Magicians Land, following a new cohort of magicians who arrive at the school and who ultimately confront another threat to the school. Grossman noted that he's re-teaming with Sturges for "a super-exciting comics project which we'll hopefully announced early in the new year."
But his biggest project is waiting in the wings.
In September 2016, he announced that he was embarking on a new novel: The Bright Sword, his on tackling Arthurian legend, which would take place following the death of King Arthur and follow several of the peripheral characters as they work on rebuilding England. "I'd been casting about for a new story to tell after the third Magicians book," he told me at the time, "and I wanted something that felt substantial and urgent and sweep-you-away entertaining — something that I couldn't not write. I asked myself, almost as a thought-experiment, what a King Arthur story might look like now, in this millennium, and immediately I had this idea, and it felt new and different and powerful."
"I think I've announced several times that The Bright Sword is was finished," he told me recently. "I'm about to announce again – this time for real. At this point, it's taken me about as long as it took to write the whole Magicians trilogy. But Bright Sword is a pretty colossal book, and I think it's possible that there's as much world and story in it as there was in the whole Magicians trilogy. Hopefully there is."