Mid-March book list!
6 additional March books to check out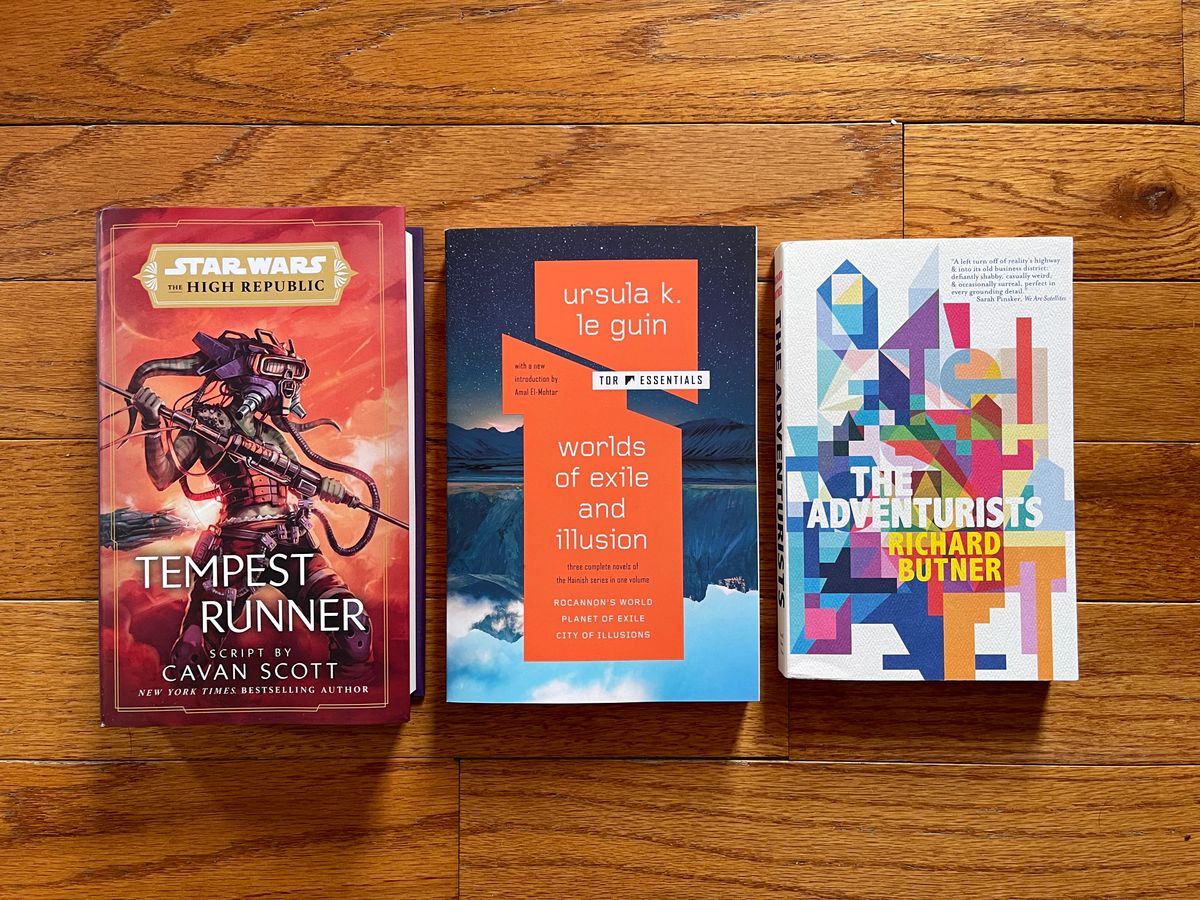 What's this? Another book list?
The monthly book list is something I really enjoy putting together every month. I've got a loose process that I've put together for assembling it: I have a running spreadsheet of titles that I separate out by month, and as I get advanced copies or see something on Twitter, Goodreads, or somewhere else, I try and remember to add them.
Sometimes, I miss books — I've made a mental note to include it, but forget to stick it on that spreadsheet or something, and I've got a handful of titles that I forgot to include on the March list. Rather than stick them into the upcoming April list, here's a shorter one that rounds them up.
As always: this newsletter is a Bookshop.org affiliate, and if you make a purchase through a link there, I might get a small commission.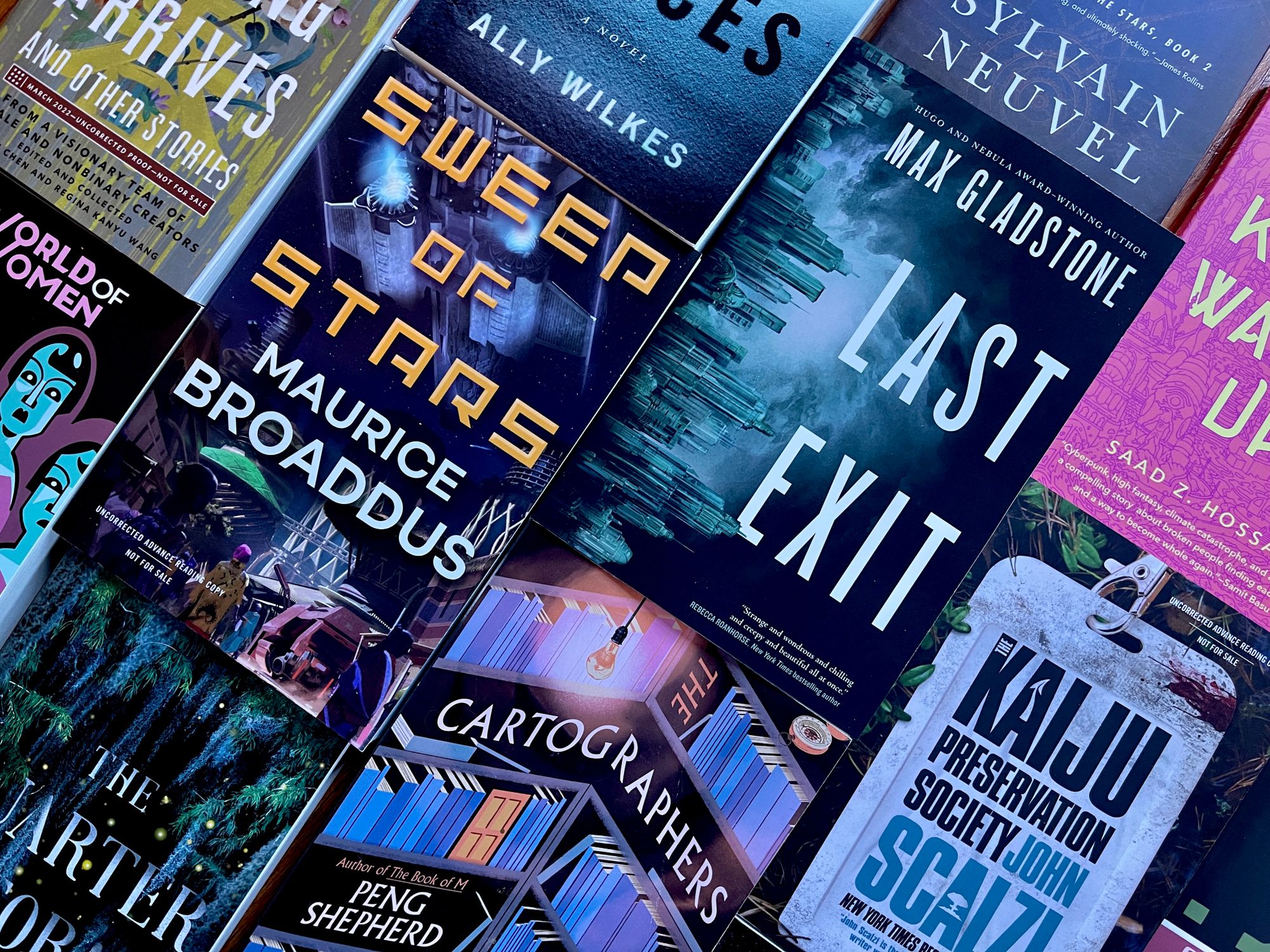 It feels like it's been a long while since we've gotten a John Joseph Adams anthology: he's produced some of the best that I've read over the years, and his latest theme looks at lost worlds, drawing inspiration from everything from Twenty Thousand Leagues Under the Sea to The Land That Time Forgot. Like his prior anthologies, he's pulled in a great list of authors: Tobias S. Buckell, Becky Chambers, Theodora Goss, Cadwell Turnbull, Carrie Vaughn, Charles Yu, E. Lily Yu, and quite a few more.
Richard Butner's work has appeared all over the place over the course of his three-decade career, and Small Beer Press has brought together a new collection of those shorter works (his second, after 2004's Horses Blow Up Dog City & Other Stories), as well as some previously-unpublished ones.
In its starred review, Publishers Weekly says that "Butner pairs clean, elegant prose with keen and generous human insight, unique imagery, and a broad range of interests, treating Renaissance faires, 1980s counterculture, and rich small-town worlds with the same loving deliberation."
Memory's Legion by James S.A. Corey (March 15th)
This is a bit of a belated entry in this list, because I forgot to include it in last month's. James S.A. Corey has since wrapped up their long-running Expanse series, and this book caps everything off: it's a collection of all of the shorter stories and novellas that they've published between the books, and it includes one final piece that's original to this particular volume.
Last year, Lucasfilm released Cavan Scott's Star Wars: Tempest Runner, an original audio drama set during its High Republic era (three months after Scott's novel The Rising Storm). The story follows Lourna Dee, one of the Nihil raiders, and after her crew is killed, she's captured by the Jedi. She's able to hide her identity, and she's waiting for the right moment to escape.
The story was only available via audiobook, but now, the script is available as a hardcover book.
Scorpica By G.R. Macallister
G.R. Maccallister kicks off a new historical fantasy series with Scorpia. For five centuries, a fragile peace has existed between queendoms, but for the last hundred years, not a single woman has been born, threatening to undermine society as tensions begin to rise.
Publishers Weekly says that "Macallister twines the stories of women from each of these societies as they struggle with loss and search for solutions" and that "the page-turning plot and intricate worldbuilding makes this a must-read for fans of Game of Thrones and Priory of the Orange Tree.
Tor books has released another installment of its "Tor Essentials" line: a three-book omnibus of Ursula K. Le Guin's novels: Worlds of Exile and Illusion. The books included here are Rocannon's World, Planet of Exile, and City of Illusions.
These are all widely available (They're included in the Library of America Hainish collection, for example), but this volume comes with a nice introduction from Amal El-Mohtar.
---
What catches your eye?