Check out this awesome Murderbot cosplay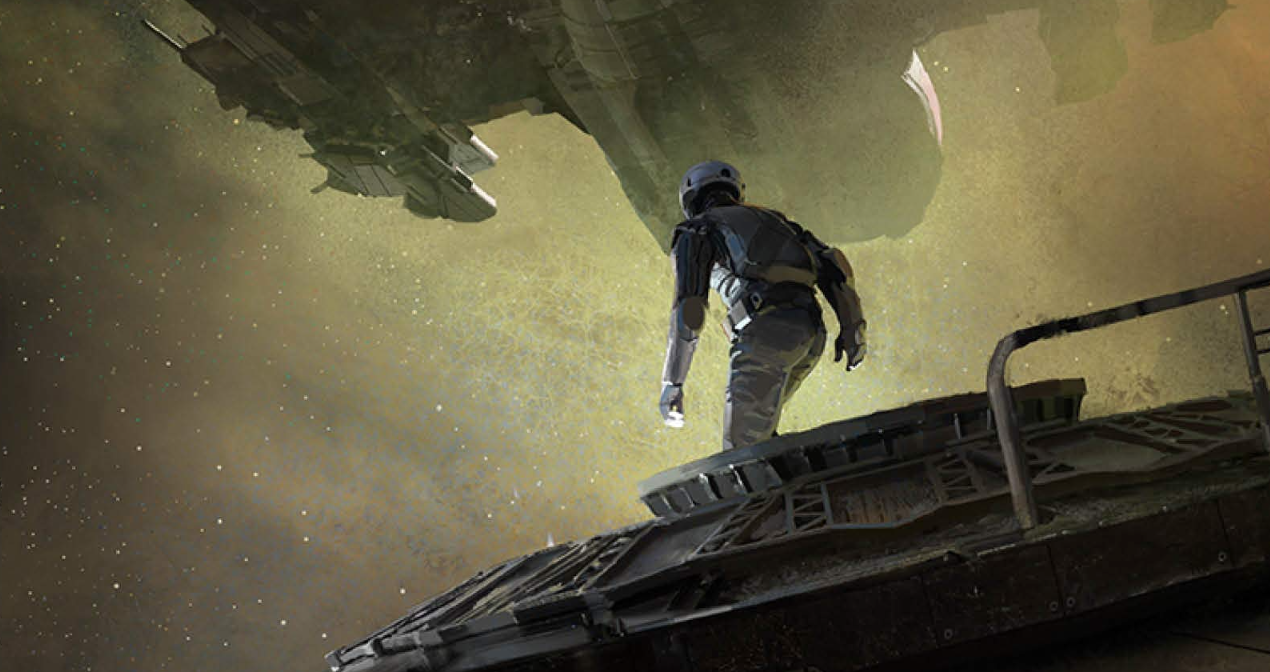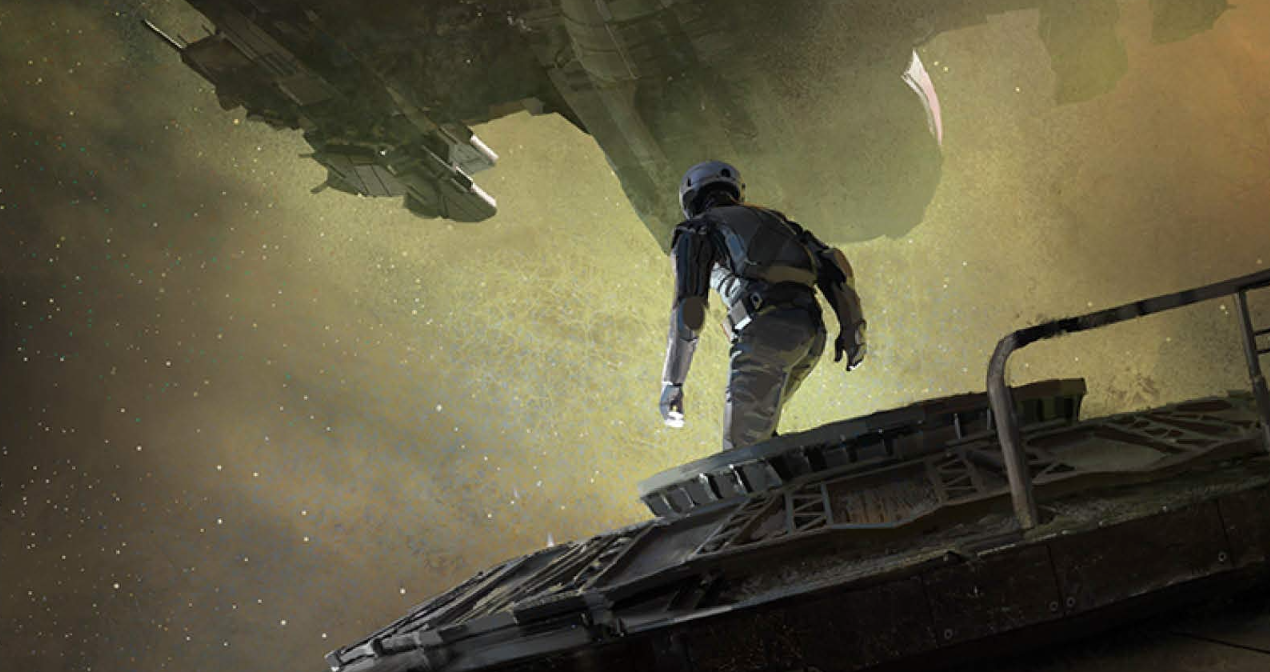 Atlanta's annual Dragon Con took place over the weekend, and while the convention handed out this year's Dragon Awards over the weekend, the con is probably best known as one of the biggest destinations for cosplayers.
Among the costumes there this year? An excellent take on Martha Wells' Murderbot, constructed by Ohio-based cosplayer Christopher Hunter.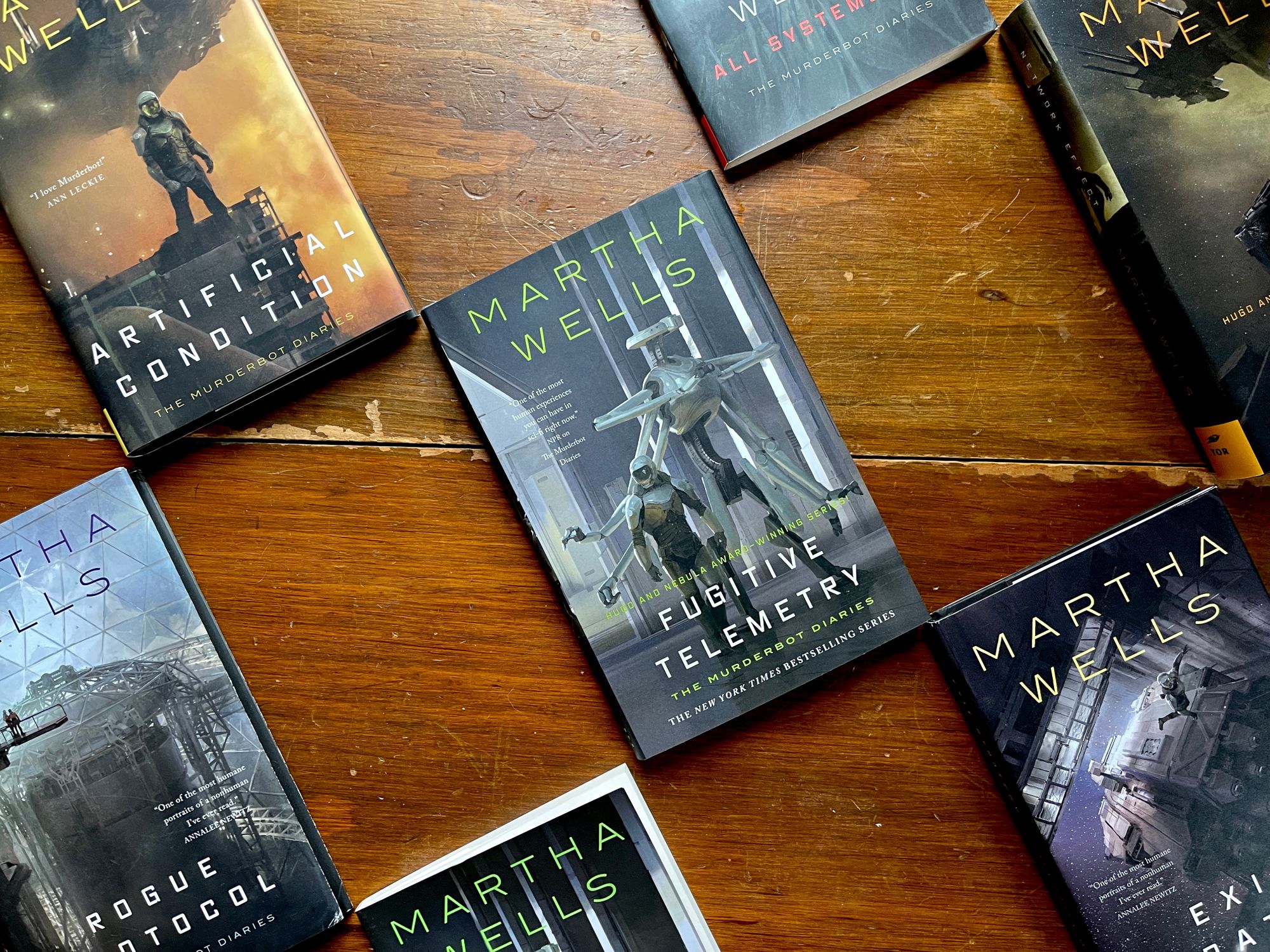 Hunter explained via email that he based the design of his costume off of Jaime Jones's cover art from All Systems Red, Artificial Condition, and Fugitive Telemetry, and got the idea to construct the costume when he came across an Etsy seller who made visors that were in the right shape for the helmet.
This is an incredible Murderbot cosplay by @topher_hunter, made for DragonCon! pic.twitter.com/g8VikA7Zo2

— Martha Wells (@marthawells1) September 1, 2021
From there, he built the rest of the costume. "First, I built a foam helmet," he explained, "but then the vendor was kind enough to share the CAD file of the visor buck. So I instead rendered the helmet in AutoCAD Fusion around the visor and printed it in PETG. The bumps are likewise done in CAD and printed."
Hunter constructed the rest of Murderbot's armor out of foam, cutting it out on a Glowforge, based on designs he hand-drew in Inkscape, or adapted from another pattern. He constructed the cummerbund out of leather, and 3D printed the forearms, and added in "a custom Circuitpython code driving servos and LEDs off of an Adafruit M4 Feather and Servo Featherwing."
The text on the costume came out of a Cricut, and required a little creative license.
"For the front, I wanted to help viewers know who this was. It's a bit of an ambiguous design without context. For the back, we didn't have any artwork, so I got a little creative…and silly. But I think it's all consistent with how Murderbot might graffiti their gear, now that they're free? I enjoyed the idea of a safe/armed light set on back, which they might not even be aware of. There's some allusion to SecUnits having forced perception filters, and their back should generally be to their clients. Basically I was thinking along the lines of a claymore mine, with its "this side to enemy" marking."
He explained that he'd gotten some experience over the last couple of years building Star Wars droids, but this was a new challenge: "this was one of my first totally original (can I say that if I'm riffing heavily on an artist's work? But I'm at a loss for the right term) creation. It's also my very first foam build, and my first CAD on this scale. So just about every skill I have was used and stretched to its limits!"
When he debuted the final costume at Dragon Con, he did so with a sign (I'd rather be watching Sanctuary Moon), and noted that mar's animated music video set to Tegan & Sara's song "I'm Not Your Hero" was a huge inspiration.