One Year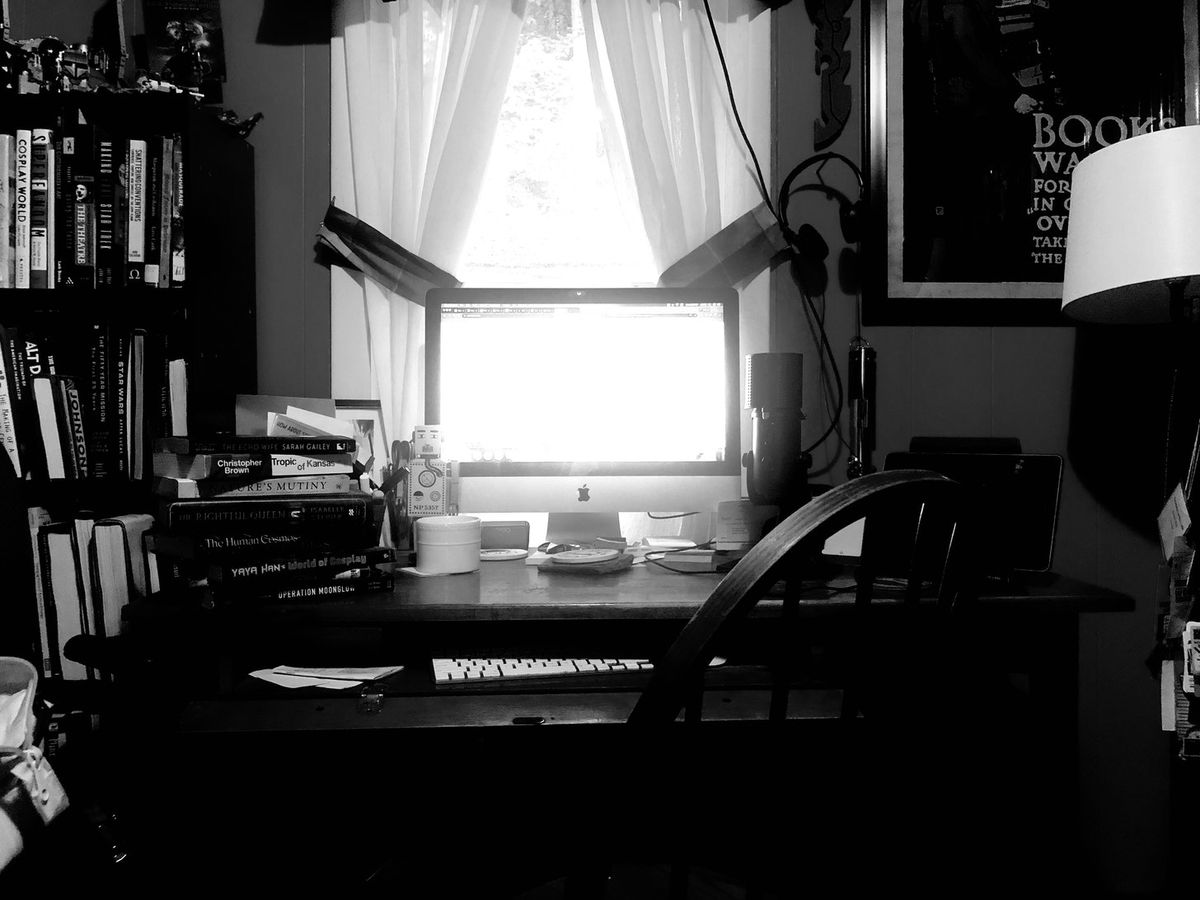 It's been just over a year since I was summoned into a video chat and told that I no longer had a job. It's a weird sort of anniversary, one that marks a door slamming shut in my face, but there's also been a bunch of other milestones and events that have taken place that might not have happened otherwise.
My wife and I had a second kid — she's puttering around in the background as I write, too wiggly to keep contained for long. I had the opportunity to visit LA to attend a proper Hollywood movie premiere. I attended a bunch of conventions, and wrote a book. I taught a college course. I've written a lot of other things as well, embarking on projects that I wouldn't have had the time or energy to tackle in any other environment. I had to learn how to help support and teach a first grader to read and do math (seriously, math is weird now). I've been taking a lot of hikes with my wife lately.
Freelancing is a special type of stressful. Some of the past year has been particularly trying, even before a global pandemic and horrific economic crisis. You're walking along a narrow path that runs along the middle of a cliff. Sometimes, that path gets narrow, where you're edging along inch by inch. Others, it's a bit wider, with a little breathing room.
I've been extremely fortunate in the last year. I had resources and contacts. I picked up writing gigs quickly, and I'm still able to make a living and keep the lights on.
No small part of that comes down to you, the folks who have come signed up for this particular newsletter. You've been a tremendous inspiration, prompting me to think deeply about the world of SF/F, reading, tech, and more. This has been an … interesting year, but one that's been made somewhat easier by this outlet.
So, thank you. Thank you for listening, for your interest, for your questions, attention, and just for being there. I look forward to what the next year will bring.
Andrew