Quick event announcement!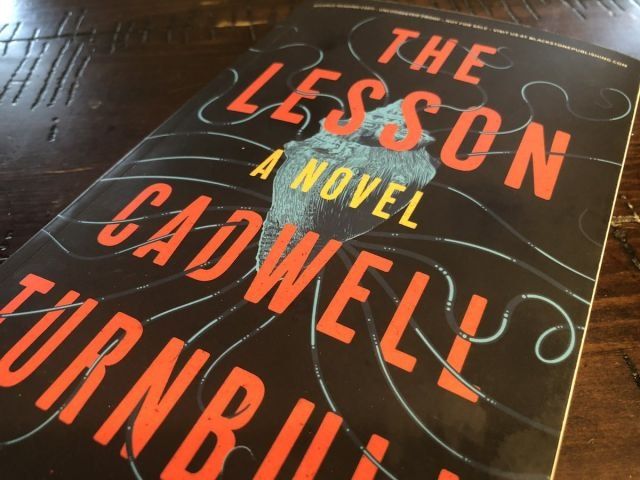 Good morning!

I've got a regular newsletter prepped for later this week, but I wanted to send out a quick thing about a pair of events that I'll be at in the coming days — I'll be interviewing debut author Cadwell Turnbull about his new novel The Lesson!

I've been reading the book over the last couple of weeks, and I've really been enjoying it. Here's what it's about:
An alien ship rests over Water Island. For five years the people of the US Virgin Islands have lived with the Ynaa, a race of superadvanced aliens on a research mission they will not fully disclose. They are benevolent in many ways but meet any act of aggression with disproportional wrath. This has led to a strained relationship between the Ynaa and the local Virgin Islanders and a peace that cannot last.

A year after the death of a young boy at the hands of an Ynaa, three families find themselves at the center of the inevitable conflict, witnesses and victims to events that will touch everyone and teach a terrible lesson.
I first came across Cadwell's work in Asimov's Science Fiction last year, and on a whim, I reached out to ask him if he'd be interested in writing a story for us at The Verge for Better Worlds. The resulting story is 'Monsters Come Howling In Their Season', and it's a fantastic read. (You can read an interview I conducted with him about it here.)

The first is taking place tonight in Brooklyn, NY: I'll be at Books are Magic at 7:30PM. Details about that event can be found here.

The second takes place here in Vermont: he'll be appearing at Woodstock's Yankee Bookshop at 6:00PM. (Details).

I'm looking forward to both of these: I've got a bunch of questions about this book, and they both should be a good time. If you can make it, come say hello! It would be nice to meet you.

Cheers,

Andrew