The Art of John Harris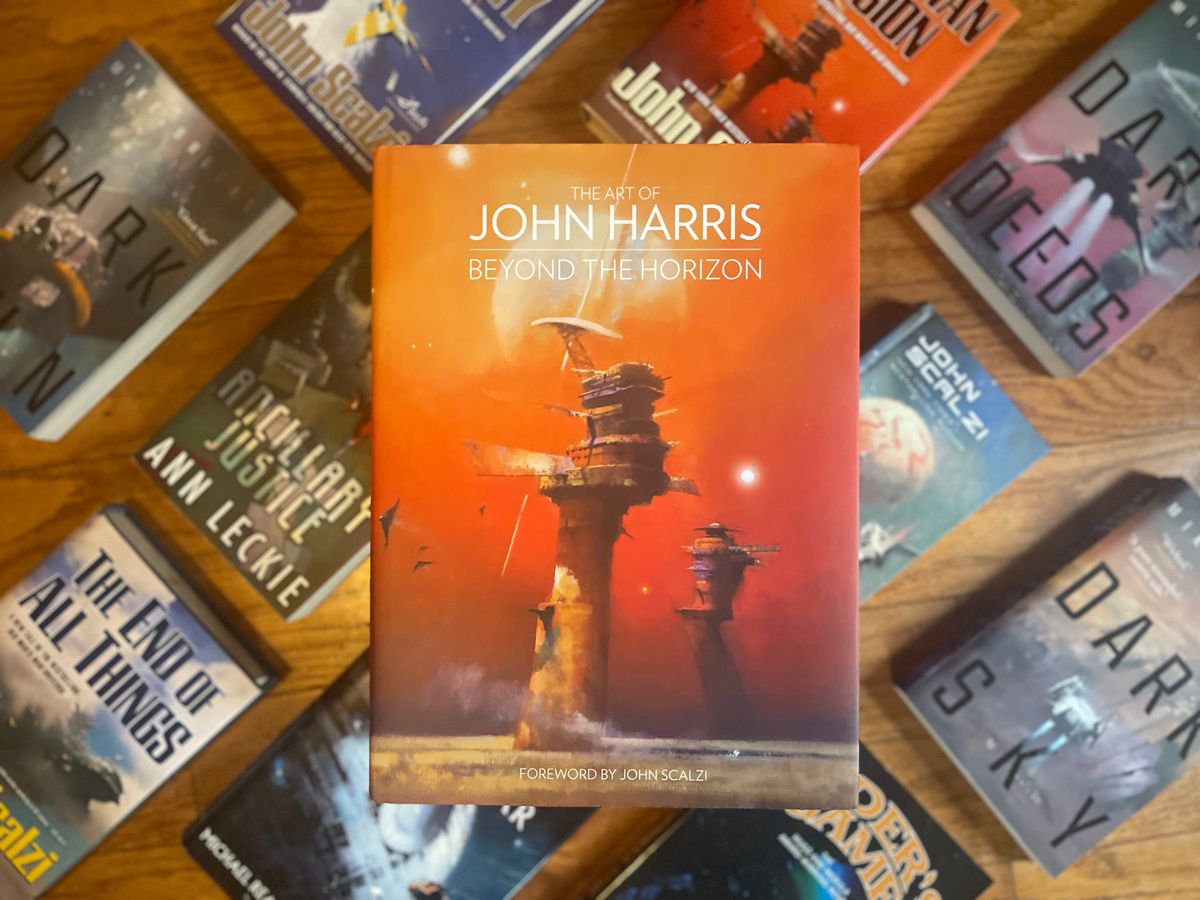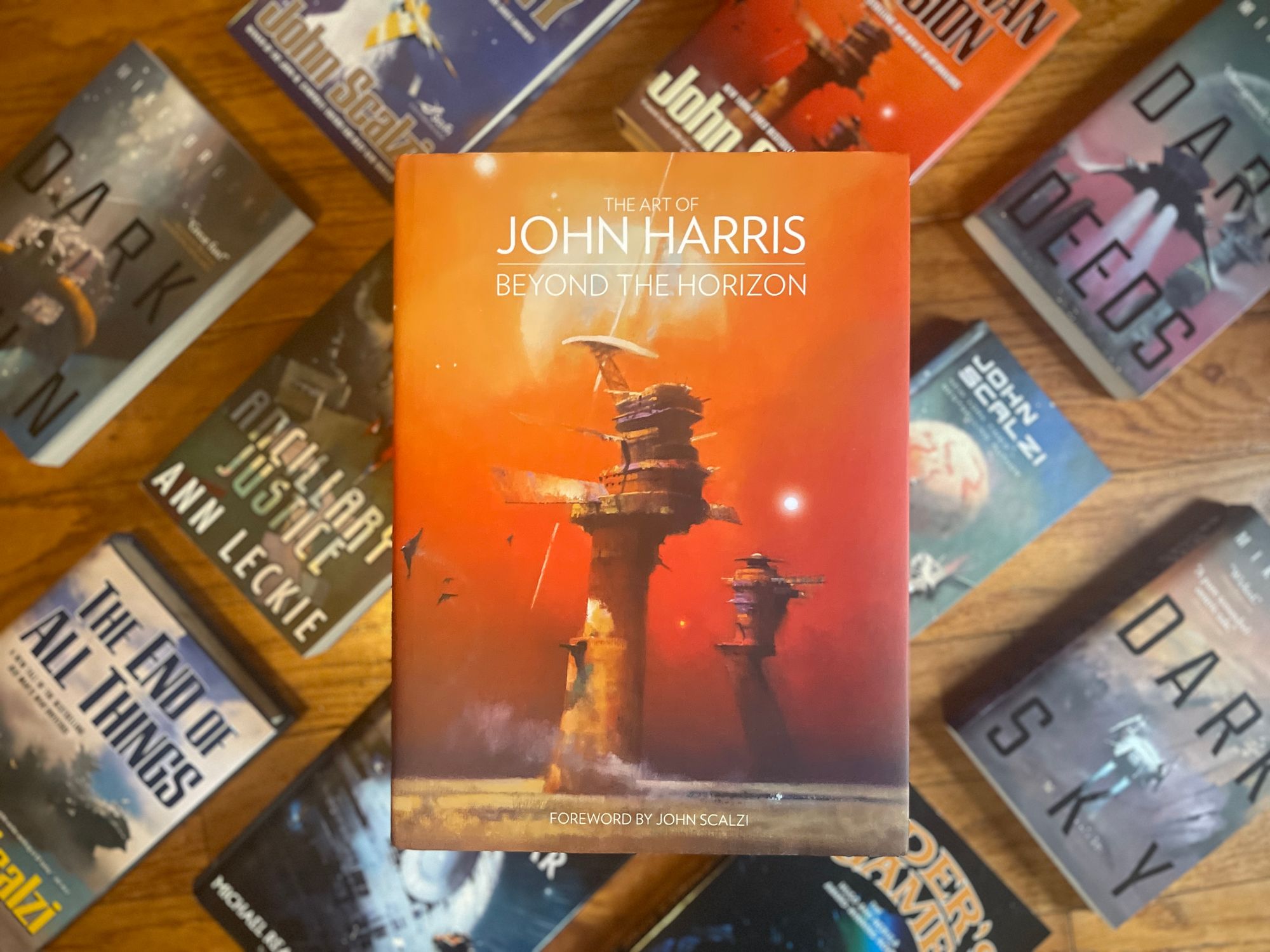 We're often told "Don't judge a book by its cover". While it's certainly true, there are a handful of artists whose artwork has had me pick up books off the shelf time and time again. John Harris is one such artist, whose work has graced the covers of such books as Ender's Game and Old Man's War. Avid readers and publishers both know that the cover is one's first impression to a story, and John Harris makes an excellent first impression.
Harris's latest art book, The Art of John Harris: Beyond the Horizon, is a spectacular look at the artist's science fiction art work. The book's foreword is by John Scalzi, who notes that his own books are better because of the artwork created for them, because they've been inspirational and set the mood perfectly for his books. Paging through the book, I was surprised at how much of Harris's work has covered stories that I've loved over the years I've been reading science fiction.
While I was in college, I took an art history course while studying abroad, where I really fell in love with the works of impressionist painters. Flipping through the pages of Harris's work, I can't help but think that Harris emerged from that movement, just a century later. His ships are fuzzy, blurred and dusty, with hints of structure and movement. His incredible landscapes are alien worlds, dominating planet-scapes that have a truly awesome sense of scale and wonder to them.
People rarely figure in to Harris's paintings: often, they're tiny bits of color, tiny against the greater scheme set before you. What we see is objects on a grand scale: massive starships against planetary bodies, landscapes that cover hundreds or thousands of kilometers. They make you feel small, and I think they're supposed to: the universe is a large place. When we do see people, there's a representational quality to them: they're not the focus of the art: rather, it's the ideas in which they play a small part that's staged before you, in bright, hazy colors.
Harris's work feels right for the novels which he covers. Where Chris Foss's fantastic artwork seems to have defined (at least in part) space opera throughout the 1970s, Harris's work has taken on that mantle for the same over the last twenty years, showing us his fantastic universe, one cover at a time.
This review was originally published on Staffer Book Reviews.