What I Read in 2020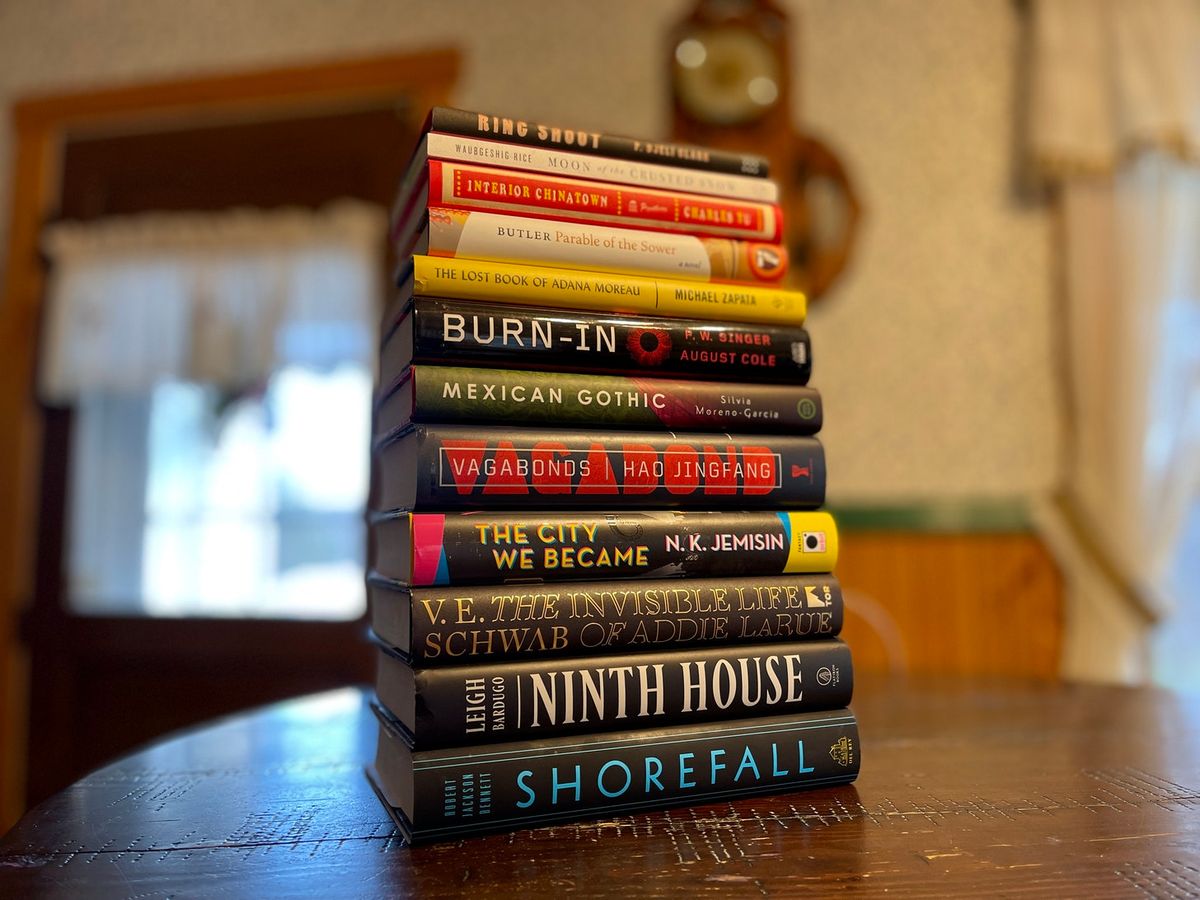 Last 2020 retrospective that I've got for you this week. Happy new year!
Over the last couple of years, I've kept a running thread on Twitter of the books I read, part of my effort to keep myself on track with a reading goal of roughly a book a week. In 2018, I blew past my goal with 74 books, but last year, I missed my goal (42 of 52), but still read a lot of great books. This year, I didn't quite hit the goal either, but I did better than I did last year.
An easy reason for that is that I didn't set enough time to read. When asked, I tell people that my goal is to set aside 30-40 minutes a day of dedicated reading time, and that my time was first thing in the morning, before I booted up email, Slack, and Feedly. I've also found that as I did a lot of driving, I listened to more audiobooks (usually alongside the print edition)
The last couple of years, I've slipped a bit out of that habit — the COVID-19 pandemic certainly hasn't helped this year, given that for most of the spring, my infant daughter was here, along with my son, who was doing remote learning: some of my time got eaten up simply by more parenting time. That eased off this summer a bit as they both went to daycare and school, and I was able to snatch time away in the afternoons after they left or when work slowed down a bit.
I tend to read mostly science fiction and fantasy, and I've been trying to read more outside of the genre: literary-ish fiction, nonfiction, and so forth. It also pushes me to read stuff that I might not otherwise pick up, and to focus on reading more authors of colors and from marginalized backgrounds. I think I succeeded there, and in doing so, I found some new authors and titles that really blew me away, exposing me to new perspectives and imparted new insights into the world. Looking at the final count, they comprised more than half of my reading this year, which I'm pretty happy with, although there's always more to do.
---
So, here's what I've read in the last 12 months:
---
What didn't I finish? I've got a huge stack of books here in my workspace — books stacked into various priority stacks — stuff to read right away, books to get to for various projects, and titles that I'll keep around as a reminder that I'd like to get to when the mood strikes me.
So, time to reset the count, and start again tomorrow. Hopefully, I'll hit my goal in the next 12 months. What's on your list to read, and how are you approaching reading in 2021?
Andrew