Here are the finalists for the 2022 Theodore Sturgeon Memorial Award
Some of the best shorter genre works from 2021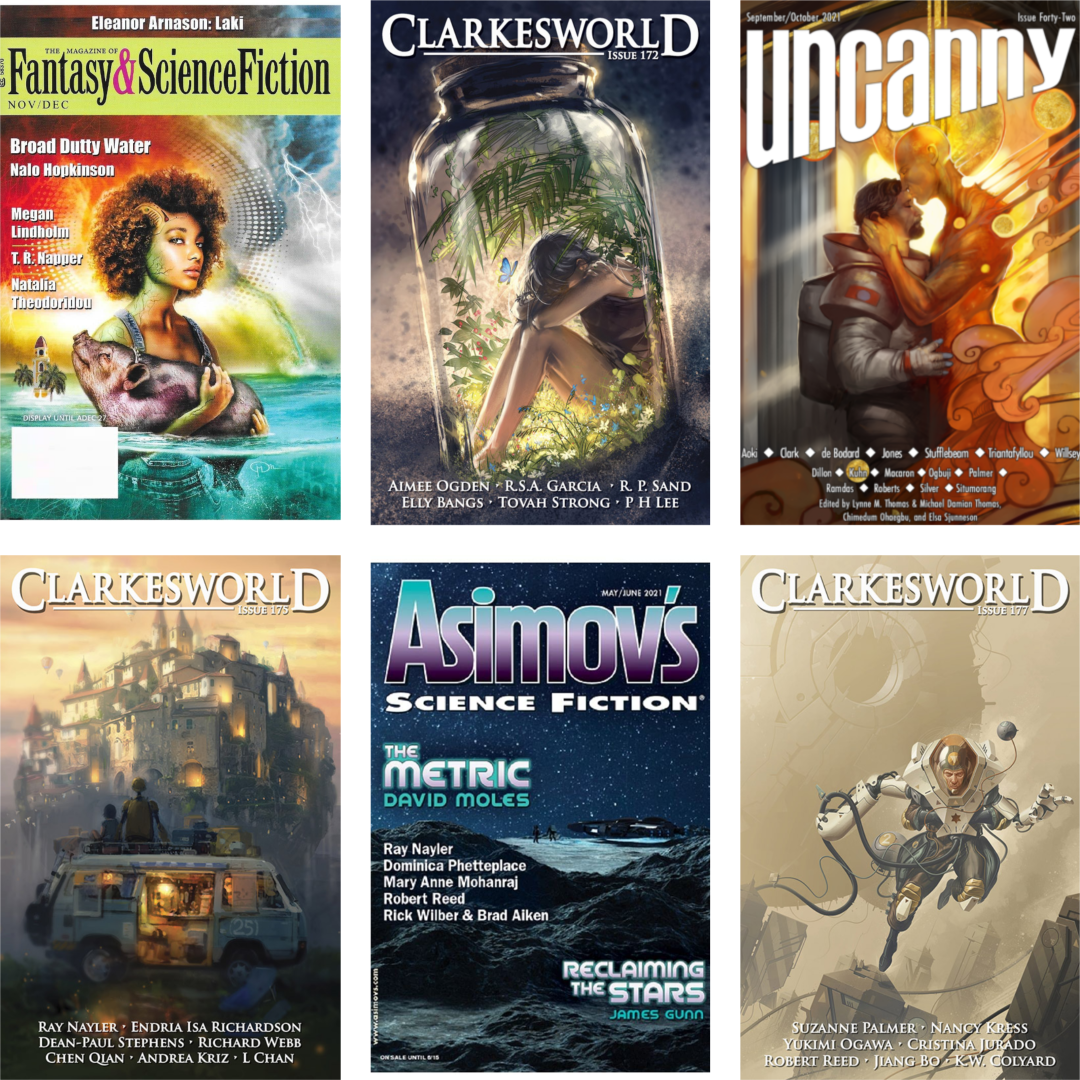 The Center for the Study of Science Fiction at Kansas University has revealed the the finalists for this year's Theodore Sturgeon Memorial Award.
The award was originally handed out in back in 1987, and honors the best short fiction in the prior year.
Here are this year's finalists:
"If the Martians Have Magic", P. Djèlí Clark (Uncanny Magazine, September/October 2021)
"Philia, Eros, Storge, Agápe, Pragma", R.S.A Garcia (Clarkesworld Magazine, January 2021)
The Album of Dr. Moreau, Daryl Gregory (Tordotcom)
"Broad Dutty Water: A Sunken Story", Nalo Hopkinson (Magazine of Fantasy & Science Fiction, November/December 2021)
"Proof by Induction", José Pablo Iriarte (Uncanny May / June 2021)
"The Dark Ride", John Kessel (Magazine of Fantasy & Science Fiction, January / February 2021)
"The Metric", David Moles (Asimov's Science Fiction, May/June 2021)
"Sarcophagus", Ray Nayler (Clarkesworld Magazine, April 2021)
"Bots of the Lost Ark", Suzanne Palmer (Clarkesworld Magazine June 2021)
The Necessity of Stars, E. Catherine Tobler (Neon Hemlock)
The winner will be announced later this year at a symposium put on by the center. Last year's winner was Rebecca Campbell's "An Important Failure," which was published in Clarkesworld Magazine.