A belated news roundup
A backlog of links and posts to read up on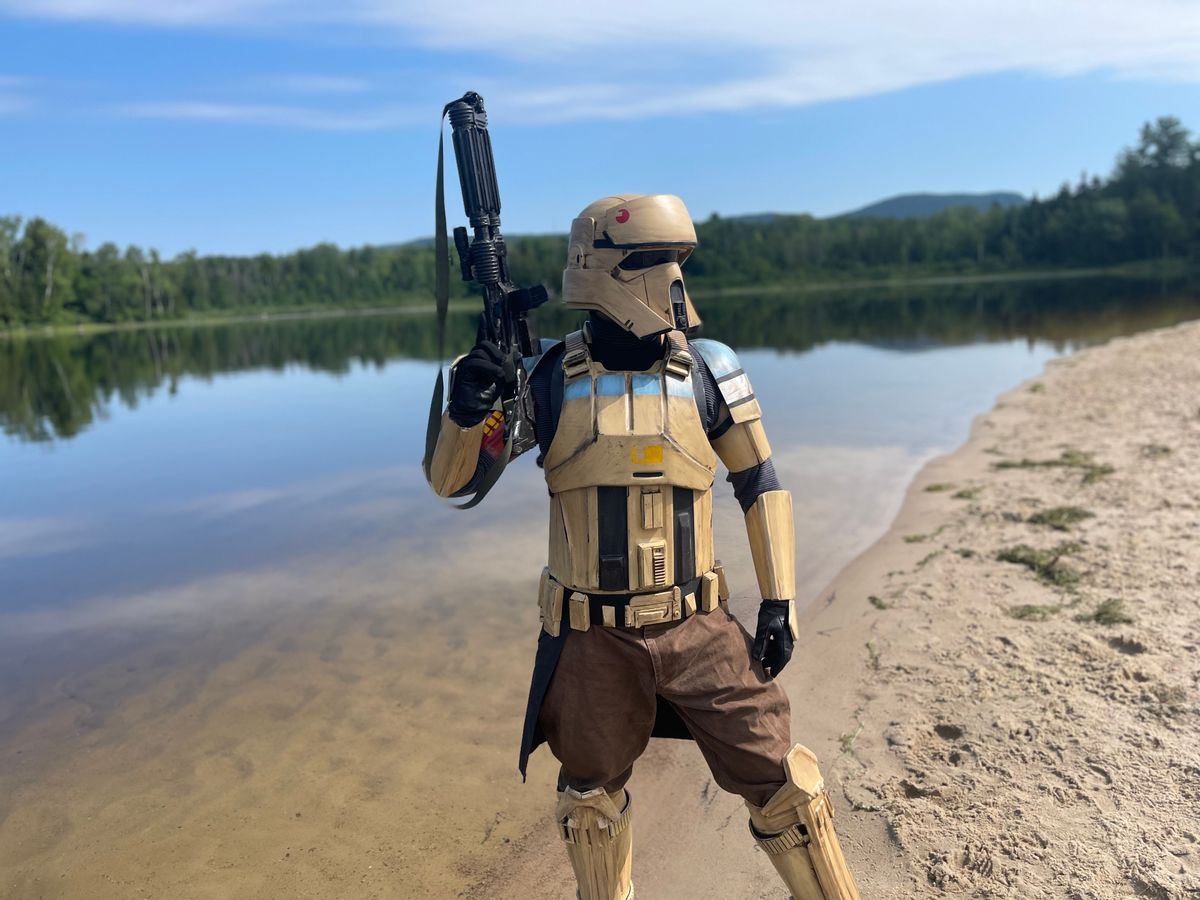 Hello!
I spent the weekend in upstate New York with family, where I finally got to do something I've wanted to do for a number of years now: take my Shoretrooper out to an actual beach.
One element of cosplay is the photoshoot: you spend a good chunk of time on your costume, and you want to document it in its natural habitat. It makes sense: you're trying to bring the fictional world to life a little, and there's no shortage of abandoned industrial sites, brutalist buildings, or natural environments in which your character would be perfectly at home.
So, I packed up the trooper, and we boated over to a sandbar that juts out into the middle of Lake Chataeugay in upstate New York. It's a spectacular spot: on a nice day, you've got the lake spread out in front of you with the Adirondack mountains surrounding you. Not quite the beaches of Scarif, but it's good enough.
As a bonus, we ran into a woman minding her children and their friends, and they thought it was pretty neat.
In other cosplay-related things: I'll be at San Diego Comic-Con later this week to talk about the book! Here's where you can find me:
Friday, July 22nd at 11am: Booth signing! I'll be signing copies of Cosplay: A History at Saga Press's booth, which is at location 1128. You should be able to buy copies at the booth. If you haven't gotten one yet, this'll be a good time to do it!
Friday, July 22nd at 3PM: The History of Cosplay in 45 Minutes with Andrew Liptak, Room 6DE. This'll be a chat that should condense the book down a bit into a big overview with Allan Lavigne of Bronze Armory Studios. If you're going to the con, please come! It would be fantastic to meet you in person.
Friday, July 22nd at 4:30PM: Autographing. Have a copy of Cosplay: A History? I'll be signing copies after that talk!
Sunday, July 24th at 10AM: The Saga Continues: A Sneak Peek at New Books from Saga Press. This'll be in Room 25ABC, and we'll be chatting about some of Saga's upcoming titles. I'll be there with editors Joe Monti and Amara Hoshijo, as well as Rebecca Roanhorse and moderated by Kayleigh Webb.
---
It's been a little while since I've done one of these news roundups, and with a whole bunch of links piling up, I figured it was time to round everything up and actually get them out to folks. After all, the goal of this newsletter was to provide some sort of regular updates about the SF/F world for those of you too busy to be glued to the newsfeeds.
One of the joys of writing Transfer Orbit over the last couple of years was picking out some notable stories from the week's SF/F news. Working as a news writer, it was pretty easy to do, but working in a space where I'm not glued to SF/F feeds all day, that's become a little more challenging. Still, I've been plucking out the links and dropping them into the Twitter and Slack groups.
And of course, with Cosplay: A History now out in stores, I'm finally able to get back to this sort of writing. So, here's a bit of a belated roundup of news and long reads from the last couple of weeks that caught my eye:
The 501st Legion appeared in Obi-Wan Kenobi
I wrote this short piece for Cosplay Central (probably my last, sadly– the editor in chief that I was working with recently departed), highlighting a neat thing: members of the 501st Legion showed up in Obi-Wan Kenobi during a couple of pivotal scenes. These are fans, and were cast as extras in their armor, which helps free Lucasfilm of the burden of making a whole lot of stormtrooper suits. It's a very cool way for fans to give back to the world that they're fans of.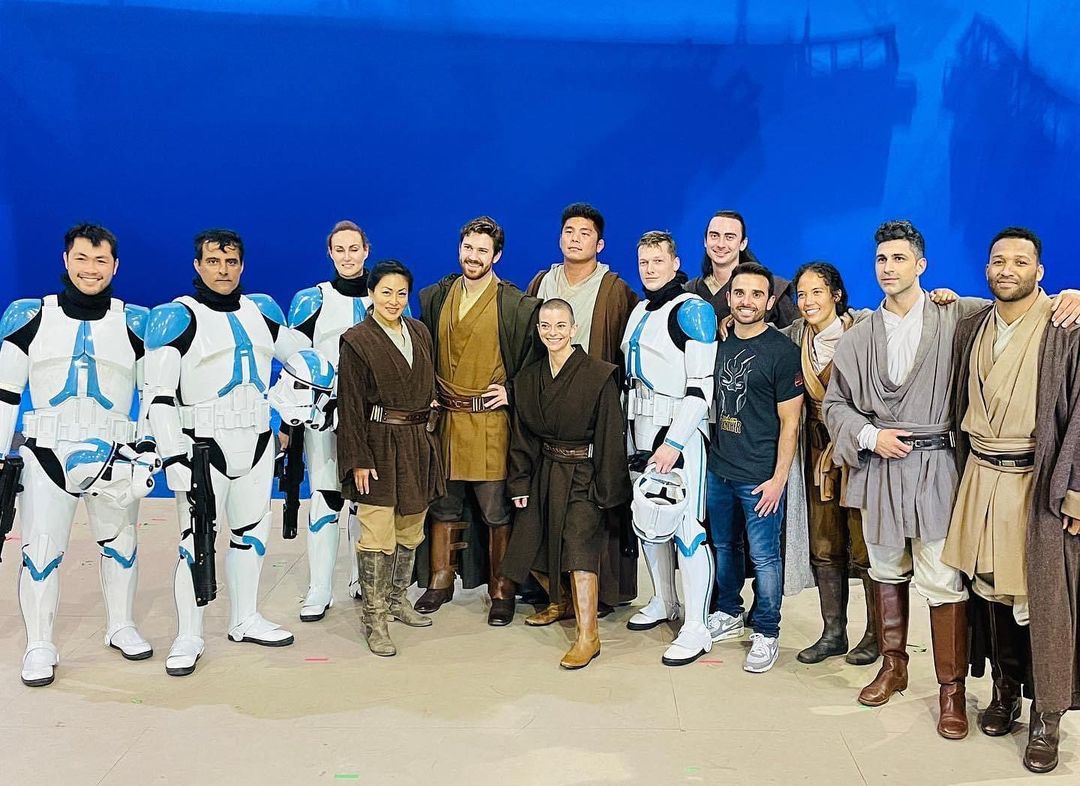 I also wrote (back in May) about how Attack of the Clones led to a huge explosion of new costume types for 501st members. The Clones themselves were a cool armor type, and led to a huge number of variations of the form for costumers.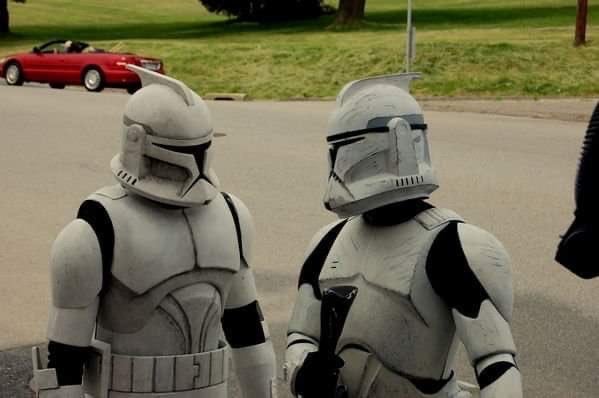 Fantasy author Anthony Ryan's Raven's Shadow series might be coming to TV at some point. The series is made up of a bunch of books: Blood Song, Tower Lord, and Queen of Fire, as well as some smaller work that fit between the novels, like The Lady of Crows, Many are the Dead, The Lord Collector, A Duel of Evils, (collected in Songs of the Dark), about a group of characters from various walks of life who're brought together to save the world.
Lone Wolf Pictures optioned the series, and according to Deadline, it's tentatively titled Queen of Fire, and if it gets made, it'll draw from the series as a whole. This seems like it's part of the wave of fantasy novels that have been optioned in the wake of the successes that we've seen from Game of Thrones and Wheel of Time: stories with big, sprawling worlds, with a lot of lore and material to draw from. Syfy/Amazon's The Expanse followed a similar model, drawing on not only the novels, but incorporating the shorter, in between works to great effect.
This one's a long ways off: they're apparently looking for a showrunner.
Another big, sprawling series was picked up for TV treatment: Ben Aaronovich's Rivers of London urban fantasy series, made up of Rivers of London, Moon Over Soho, Whispers Under Ground, Broken Homes, Foxglove Summer, The Furthest Station, The Hanging Tree, Lies Sleeping, False Value, and Amongst Our Weapons, as well as a number of graphic novels and shorter works.
The series follows a London police detective named Peter Grant, who encounters a ghost and is subsequently recruited into a special unit investigating supernatural crimes. According to The Guardian, Aaronovich will produce under his own production company, Unnecessary Logo, along with Pure Fiction Television and See-Saw Films. The series had previously been optioned in 2019 by Stolen Picture (Simon Pegg and Nick Frost's outfit), but that doesn't look like it went anywhere. Shame.
Like the aforementioned Raven's Shadow series, it looks like the approach here is to scoop up a series with a far-ranging IP that it can then fold into a series, rather than just adapting the mainline novels. Also like that series, it looks like this one's a little ways off. But it sounds like a fun premise, and hopefully someone will put it into production.
Darkness Comes for Middle-earth
Amazon debuted a new trailer for its upcoming Lord of the Rings series, Rings of Power. I wrote about it here. (Emailed to supporting subscribers, but any subscriber can read it!)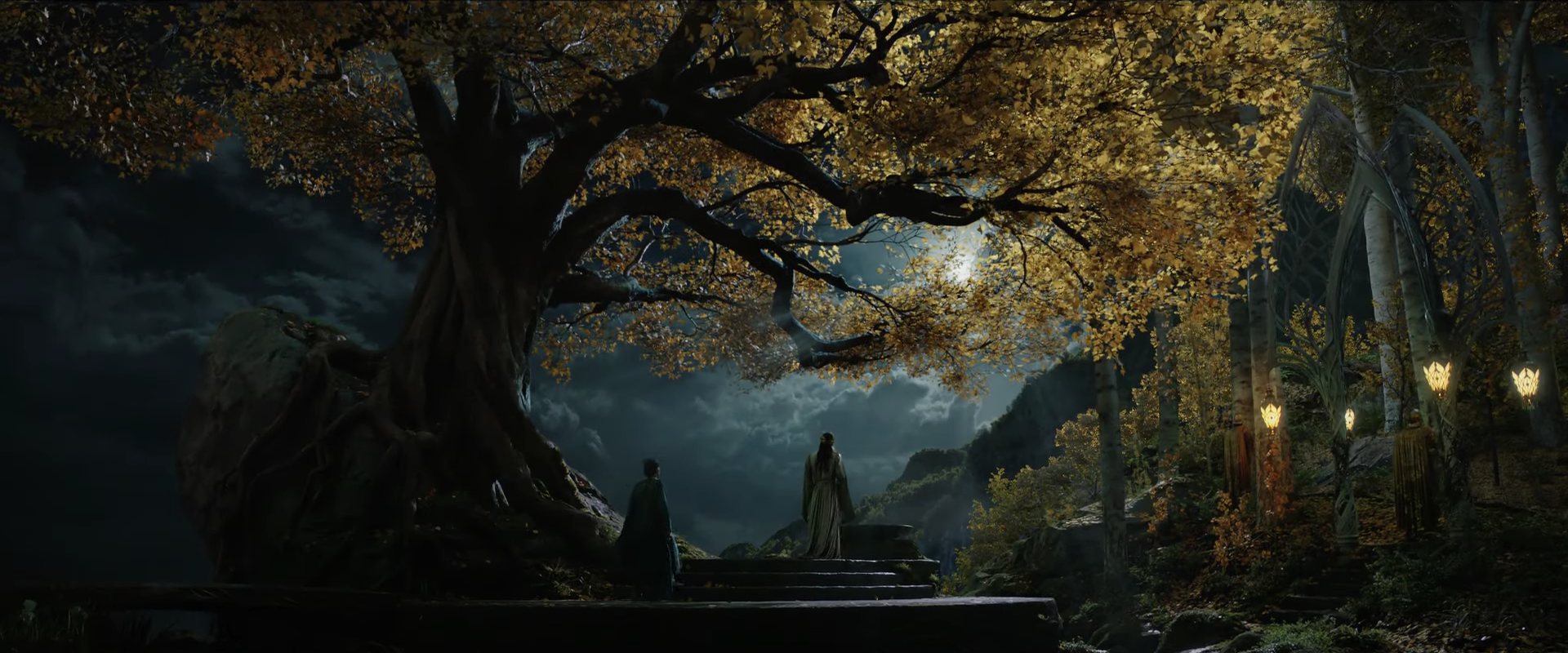 The New York Times has an excellent piece about Lisa Lucas at Pantheon Books, and through her experience, looks at the ways that the publishing industry is working to catch up to the reading public, demographically.
I have to admit, I'm a little surprised at how quickly Warner Bros. is moving the second part of Dune into production. We're sometimes used to these big projects taking a long time to come together, but I'd guess that they've already laid down a lot of that groundwork. The film has been bumped back a couple of weeks to November 17th, 2023, which moves it a bit out of the way of a Marvel film scheduled for October 6th (and closer to Thanksgiving).
I mean, we aren't surprised, right? HBO has made a big deal out of the various projects that it's been working on: there's the upcoming House of Dragons prequel series that's coming this fall to the network, a couple of animated shows, and so forth, all of which will continue to explore this big fantasy work that Martin has created in its own way.
What is interesting about this (and not at all unexpected) is how this series will pick up John's story after Game of Thrones, something that we haven't really seen yet. Up to this point, all of the shows in development/production have been separated by a good amount of time from that starter show, even as the GOT finale – for better or worse – left open a whole lot of doors for most of those characters. Given how closely linked most of those actors are to those characters, I won't be surprised if we see them return one by one over the years to other spinoffs. Like it or not, Westeros will be with us for a while.  
Along those same lines, George R.R. Martin dropped a hefty update about Winds of Winter on his blog, chiefly noting that his book series and the HBO adaptation will diverge pretty significantly: "My stories grow and evolve and change as I write them.  I generally know where I am going, sure… the final destinations, the big set pieces, they have been my head for years… for decades, in the case of A SONG OF ICE & FIRE."
The kicker here is: "my gardening is taking me further and further away from the television series.   Yes, some of the things you saw on HBO in GAME OF THRONES you will also see in THE WINDS OF WINTER (though maybe not in quite the same ways)… but much of the rest will be quite different."
I've written about this before, and from reading James Hibberd's book Fire Cannot Kill a Dragon, it's pretty clear that the show took on a life of its own once all of the major characters and setpieces and plots were put into play in the early seasons. All of those elements were influenced by the choices of the show's writers, actors, producers, and set designers, sometimes in dramatic ways. All of those little changes and choices add up, ultimately leading to the place where the show ended up. Martin's obviously not constrained by those decisions along the way, and I'm sure that there'll be plenty of comparisons that'll come out when we finally get to read Winds.
CNBC profiled/interviewed horror author Paul Tremblay this weekend, who provided a couple of updates on some various projects. Tremblay's latest book, The Pallbearer's Club, just came out, and recently, word broke that an M. Night Shyamalan adaptation of his novel The Cabin at the End of the World (which scared the shit out of me) just wrapped (it'll be called Knock at the Cabin) and will be out in February. I'm looking forward to Pallbearer's Club, and this interview essentially asks the question, why isn't Hollywood clamoring for more?
Certainly, his works have been optioned: A Head Full of Ghosts has been in the pipeline for a while now, and it sounds like there's still interest in an adaptation, even if it's just taking a while. Hopefully, we'll see something someday.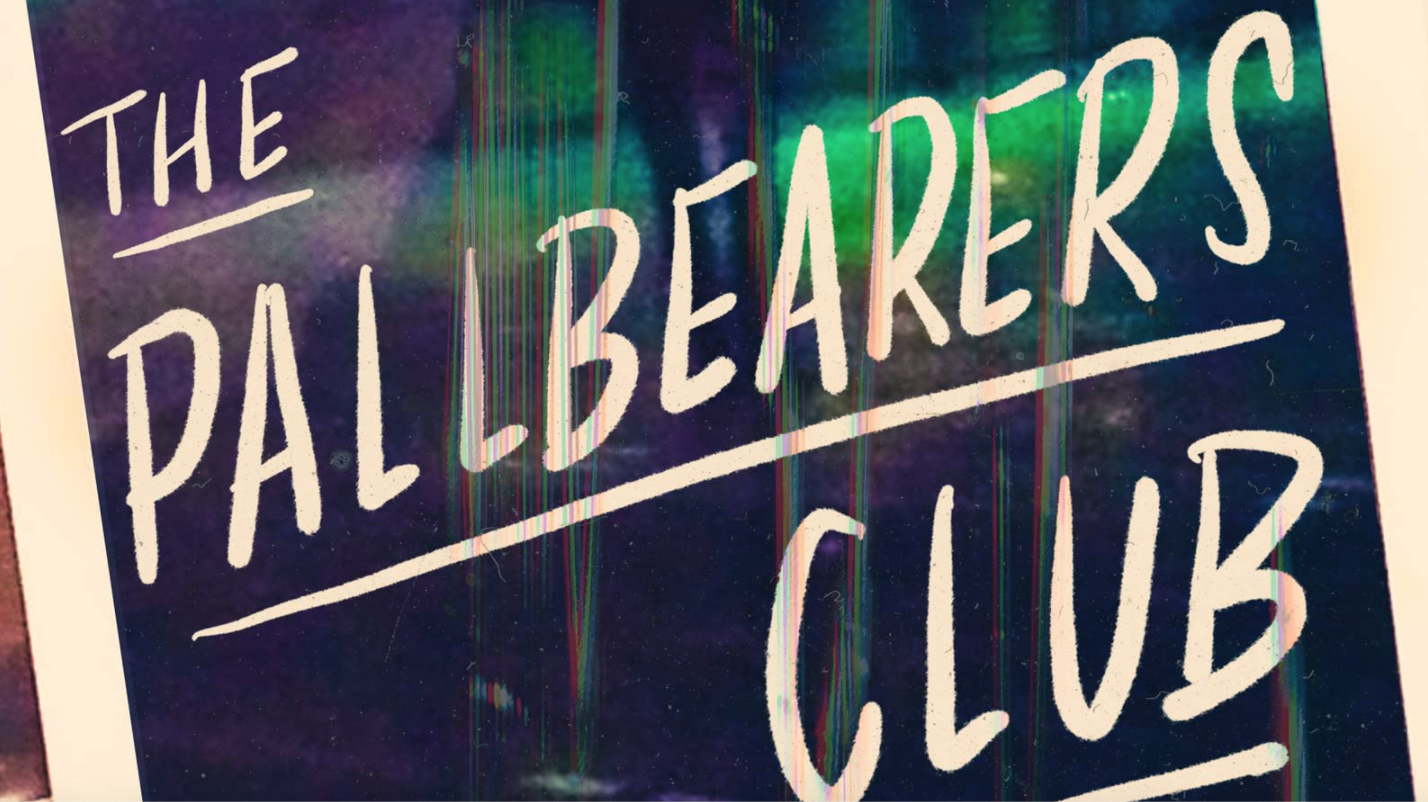 The Falcon and the Winter Soldier did a lot of heavy lifting to transition the title of Captain America from Chris Evans to Anthony Mackie, and there's been work on a fourth installment of that sub-brand for a while now. It seems that things are really starting to move forward, as we've got a director lined up: Julius Onah, who directed The Cloverfield Paradox, the random Cloverfield film that Netflix surprised released after the 2018 Super Bowl.
That film wasn't really well-recieved, but a lot of that strikes me as the fact that the film wasn't a Cloverfield project until midway through its production, and was sort of shoehorned into the horror franchise. At the very least, it doesnt's seem like it's killed Onah's career.
He'll have a tough job though: Chris Evans is synonymous with the character of Captain America, and he's made it clear that Sam Wilson (Mackie) is picking up the mantle of the character. This should be an interesting project to behold, because it'll be transfering the mantle to another character for the first time (as a headliner), something that's pretty common in the comics. We just saw Jane Foster in Thor 4, and we've got Ironheart, and She-Hulk on the way the way that should help bring about some more recasting of some of those higher-profile characters. We'll see if audiences follow.
That squeal that you might have heard over the horizon back in May? That was me learning that Marvel's indeed planning on bringing back Charlie Cox as Daredevil for a revival of the former Netflix series (which has since migrated over to Disney+.) The three-season Daredevil series is one of my favorite entries in the entirety of the MCU, and Cox's portrayal of the character is an excellent one.
There's been rumors flying around for a while, especially after he cameo'ed in Spider-man: No Way Home in 2021. Marvel's Kevin Feige had said earlier in the year that we'd see him return, and it looks like the goal is to revive that series in some way. Last year's Hawkeye series reinforced that by bringing back Vincent D'Onofrio to reprise his role as Kingpin.
Ahead of that, it looks like Marvel's paving the way for both: each will appear in the upcoming Echo series, which will focus on Maya Lopez (played by Alaqua Cox), who'll return home and confront some aspect of her past. It should be an interesting series, and the structure of the MCU helps here: it's a good way to remind audiences that some of these characters are still around, and provide some space for them to cameo or return ahead of a proper series. Echo should be out sometime next year (it's in producton now), and presumably, Daredevil will be back on the radar sometime after that. 2024? 2025? Who knows?
Peacock isn't moving forward with an adaptation of Jade City
I've talked about a bunch of books that were recently optioned for adaptation, and over the course of my career as a news writer, I've always worked (not always successfully) to make sure that I get some caveats in here: optioning doesn't always mean that we'll get a show, no matter how often you see headlines that claim that a TV show is coming.
Case in point: Fonda Lee's Jade City, which had been set up for an adaptation at NBC's Peacock. The streaming service had tapped The Expanse's Breck Eisner to direct, but it looks like the series isn't going to go out of development, according to Lee.
It's a shame: this is a pretty well-regarded trilogy, but it does look like they're still shopping it around. That's not uncommon to see: projects that started at one place and ended up moving over to another home. At the very least, Lee picked up some money from the option, and hopefully someone else will pick it up eventually.
Philip K. Dick is one of the authors that Hollywood likes the most: films like Blade Runner and Minority Report are well-established classics, and we've seen no shortage of other films based on his other works over the decades.
Now, it looks as though we'll get a film about Dick and his life. He's certainly a character, someone who dealt with considerable mental health issues and rivalries with other SF authors. It should make for an interesting project.
A podcast that I've been listening to obsessively over the last couple of weeks is a new one from Apple: Project Unabomb, about the hunt for the Unabomber. It's a fascinating story that's told well. I highly recommend checking that one out.
Three-Body Updates
The world is going to become a little more aware of Cixin Liu's The Three-Body Problem before too much longer. Netflix (along with the folks behind Game of Thrones) picked up blockbuster novel trilogy in 2020, and it's been steadily casting for ahead of production. A new report from Reuters reveals that despite Netflix's ambitions, it's eying the series as a first step in a much larger franchise, which involves not only spinoffs, but merch and games that go along with them.
That's nothing new in the entertainment world: just look at how Star Wars, Marvel, DC, or Star Trek has come along, but Netflix has the benefit of knowing that that approach can work, and doesn't necessarily have the institutional barriers between department to get in the way. Three-Body feels like an ideal project for this, because of the sheer scale of the story: it goes from the 1970s to the heat death of the universe. There's a lot to play with in there, and Cixin's body of work could also be a good source for the streaming service.
And of course, there's international competition for eyeballs: China's Tencent is currently working on a TV adaptation, and recently released a new trailer for the project:
It looks quite good, and close to that first novel. I'm not entirely sure when this will come out (I've seen some speculation that it'll be this year), or where (online maybe?), but it should make for an interesting comparison between the two when we eventually put them side by side.
This also isn't the only Cixin project in the works: Chinese streaming service iQiyi has picked up an adaptation of Cixin's novel Ball Lightning, which has some extremely tangential ties with the Three-Body series.
While we're talking about China, here's an interesting story that I came across the other day: a user that goes by the name of Mitu had written a million-word story using WPS, a cloud-based word processing service. Midway through working on it, she found that the entire draft had been locked down because somewhere, there was "illegal content" in there. It's an incident that sparked a bit of discussion on Chinese social media about the reach of the government and how it views content.
This was a very cool thing to have happen: Michael Dirda, a legendary commentator about SF/F stuff, provided a brief review of Cosplay: A History, at the end of a larger review of Penguin Classics' new comic book editions for Spider-man, Black Panther, and Captain America. It's not a universally glowing review, but it's an extremely honest and fair one: he liked it, but noted that it's very Star Wars oriented (true!).
Long Reads
Tatiana Siegel at Rolling Stone dropped a big feature last night that makes for a really intriguing read: the movement to bring Zack Snyder's #SnyderCut of Justice League to fruition was driven in a significant part by automated bots to help turn up the temperature on Warner Bros. executives, and some of that direction might have come from Snyder himself.
This is a huge revelation. Obviously, there's an element of bot-related work that goes into a lot of these big internet movements, but the numbers here appear to be a bit above and beyond most of what you see out there. More distressingly, it really shows how these sorts of fan movements can be manipulated by a small number of people (in this case, apparently Snyder and/or a small group of super fans.) There's a lot of people out there going "well, I'm not a bot!", to which I'd say yeah, that's true. But bots can be used to augment and steer opinion, and it's a good example of how people can fall prey to bad-faith individuals looking to grind an ax, whether it's some racist / sexist / bigoted folks, or a director looking to get his version of the film out there.
The sad/scary/frustrating thing here: it worked. Warner Bros. caved to what seemed like immense fan pressure, only for that support to evaporate once the film came out. And, there's real-world consequences here: the studio had to bring in security to make sure that its employees were safe after threats began to emerge out of this movement.
Noted SF/F historian Adam Roberts published an intriguing read up on Medium back in June: Why Are So Many Fantasy Novels Published As Trilogies?, in which he talks about some interesting bits and pieces about fantasy publishing – and notes early on that LOTR set a mold that's been hard to break away from. There's more to it than that though, he suggests, and the entire thing is a pretty fascinating deep dive.
---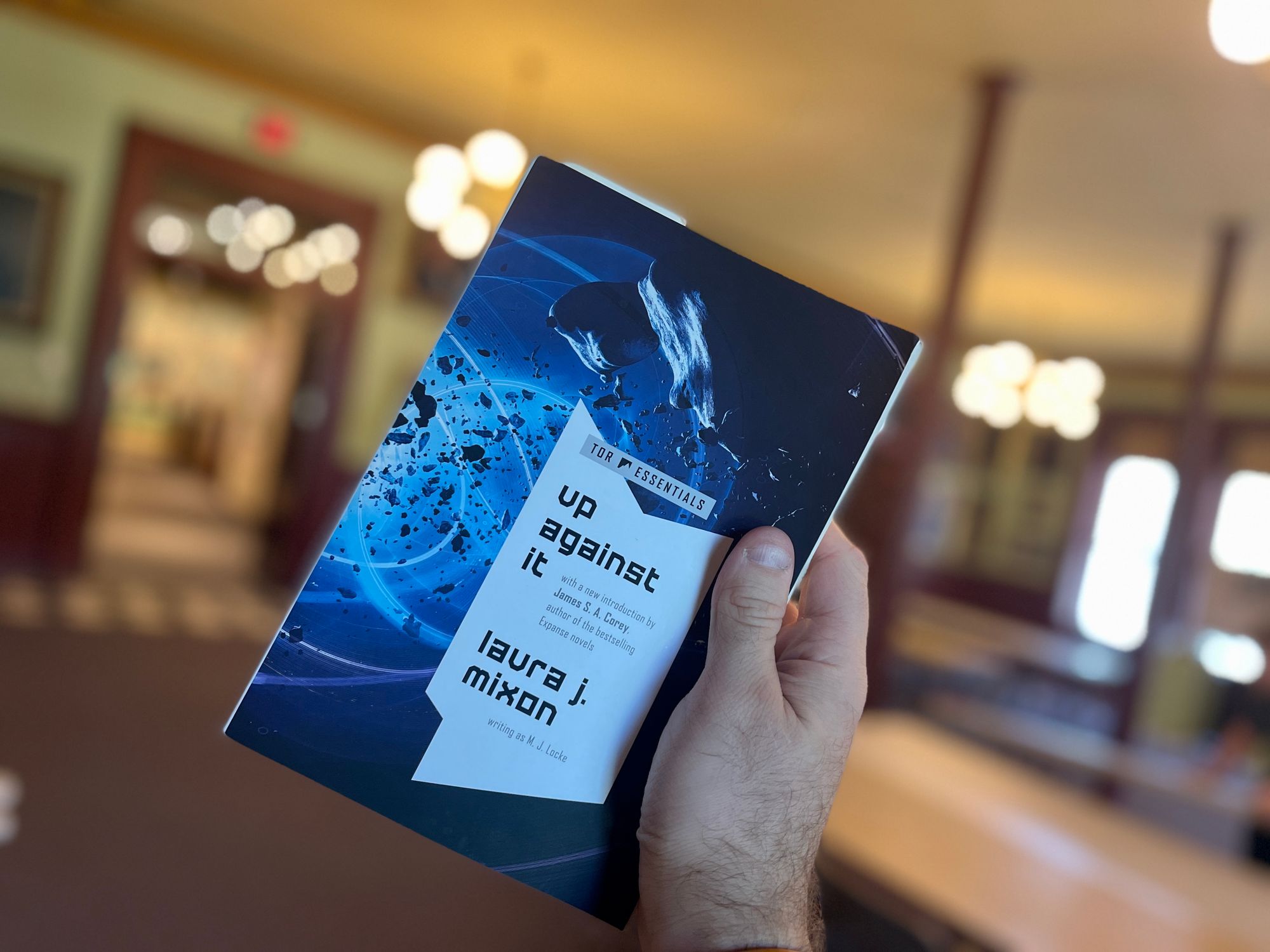 Currently reading
It's also been a while since I've checked in reading-wise. I've finished a handful of books:
Sweep of Stars by Maurice Broaddus. I enjoyed this, but it felt a little disjointed at times between two viewpoint characters.
The Cartographers by Peng Shepherd. I really loved this book. It was an excellent adventure about maps and map-making, coiled around a deeply personal story.
January Fifteenth by Rachel Swirsky. I liked this a great deal, because it was an interesting experiment. Split between four different viewpoints, it explores a day in a world where Universal Basic Income is a thing, and how various people around the country relate to it.
I'll hopefully have a longer review of each at some point. I need to just find the right amount of time to do that. I have thoughts about each.
Currently, I'm working on reading Up Against It by Laura J. Mixon, which is an interesting space opera. I picked it up because it's got an introduction by James S.A. Corey, who points out that they were likely drawing from some similar source material. I can see that, but this hasn't grabbed me nearly as well as Leviathan Wakes did. I've been listening to the audiobook, and I'm almost done.
Other books on the to-read list: too many to count. I'll be bringing Shadow of the Sith with me on the plane to SDCC, and maybe another couple that I've been meaning to read. We'll see how well that goes.
---
That's all for today: this has been a long roundup! As always, thanks for reading. I'll try and get these out a little more quickly over the course of the summer. I have been dropping links and things in the Slack channel (you can subscribe as a supporter to get access to that), or the Twitter community that I set up a while ago for that purpose.
In the meantime, let me know if you'll be at SDCC! I may or may not have any sort of report out of that while I'm there, but we'll see how things go.
Cheers,
Andrew