Marking pages and places
Bookmarks as memory capture devices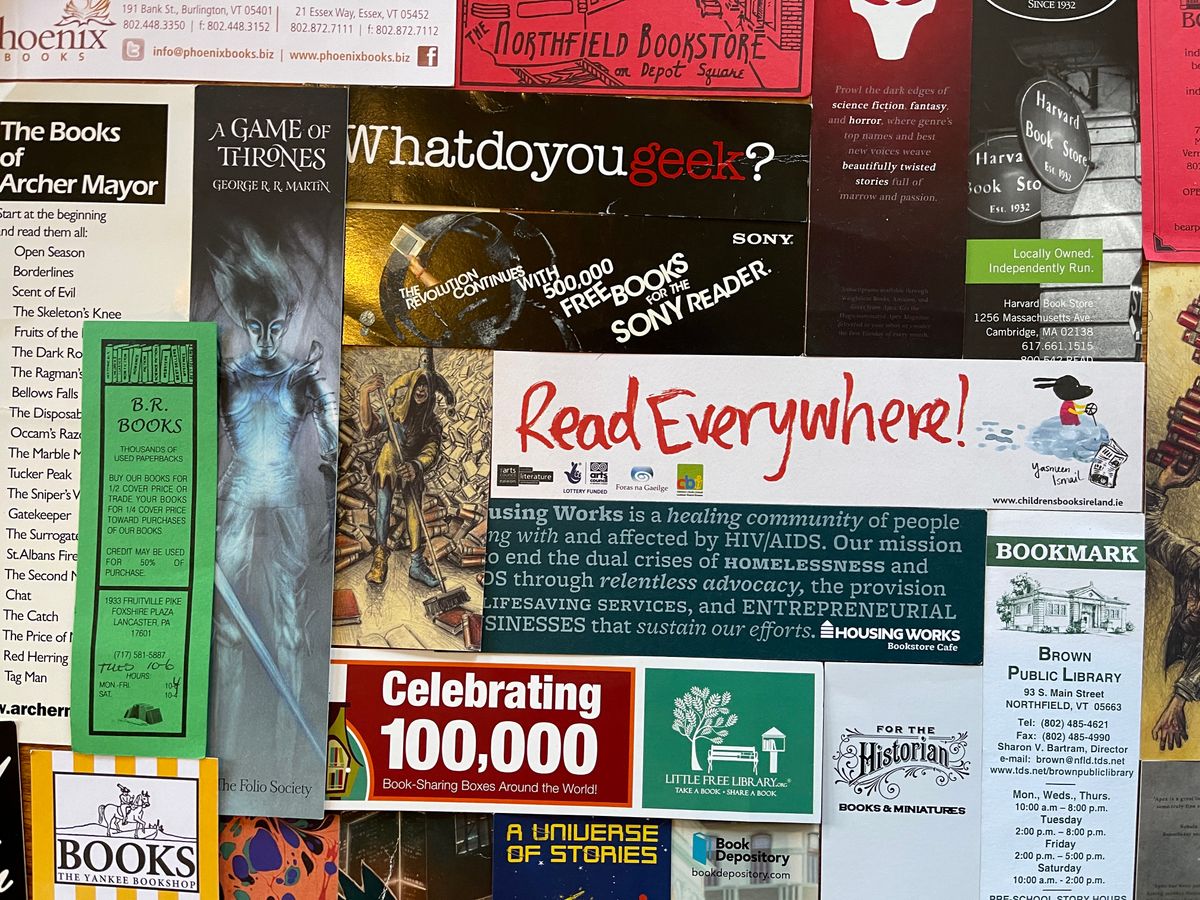 Happy Friday!
Week 1 of the new job is almost done: my Friday is Saturday, and this entire thing has been something of a huge learning curve.
I've been working from home since December 2015, and I've become accustomed to the flexibility that's afforded me. Now, I have to plan out quite a bit more before I leave the house: what I'm bringing with me for lunch, what book I'm reading, making my way to Montpelier, and so forth. I'm still in training mode, so I'm not quite settled into the schedule yet, but that's coming.
In case you missed it, Twitter launched a new communities feature, and I set up a group called Science Fiction & Fantasy. You can join it here!
---
Something that I've been endlessly fascinated by for years are bookmarks: those pieces of stiff paper (or sometimes wood and metal) that you pick up—or sometimes buy— at the bookstore, find secreted away between pages of used books, or which otherwise make it in between the pages of one's library.
I almost always find myself helping myself to a bookmark or two when I visit a new bookstore: it's a neat little memento that inevitably ends up stashed in a pile next to my desk, ready to spring into action when I have need, and when some other piece of paper isn't within arm's reach.
It shouldn't come as a surprise that bookmarks grew up alongside books: the Antiquarian Bookseller's Association notes that they came about to help preserve the spins of expertly-bound volumes from bookmakers. That's not a huge surprise: as I found in The Library: A Fragile History, books weren't the quasi-disposable object they are today: they were expensive items for the wealthy, something that only changed as printing became widespread centuries later.
Something that I found interesting was that most of those early bookmarks were built into the book, and I guess I shouldn't be surprised to connect the dots between that and some of the quasi-fancy faux-leather books that I've picked up over the years that include the same feature. According to the ABA, paper bookmarks became popular in the late 1800s, and that advertisers quickly caught on to their utility.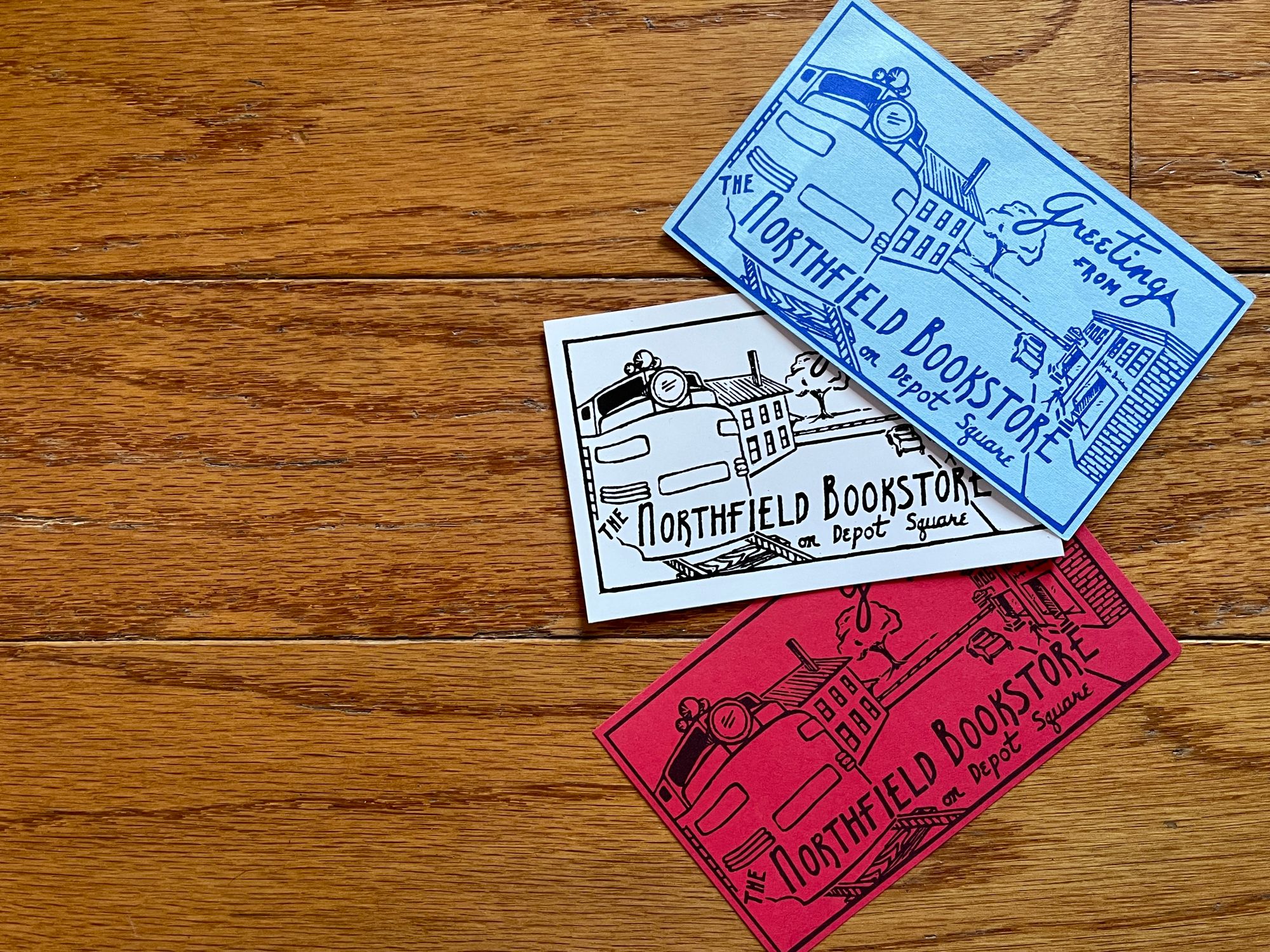 I think that's one reason why I hang onto this small but growing pile: I certainly hang onto those that look cool, but I also find that a bunch are wrapped up in one particular memory or another, sometimes, the last, tangible reminder that a bookshop even existed. The squat, squarish ones from The Northfield Bookshop features a beautiful design of the block the store once sat at, along with an image of a train that passed through town twice a day.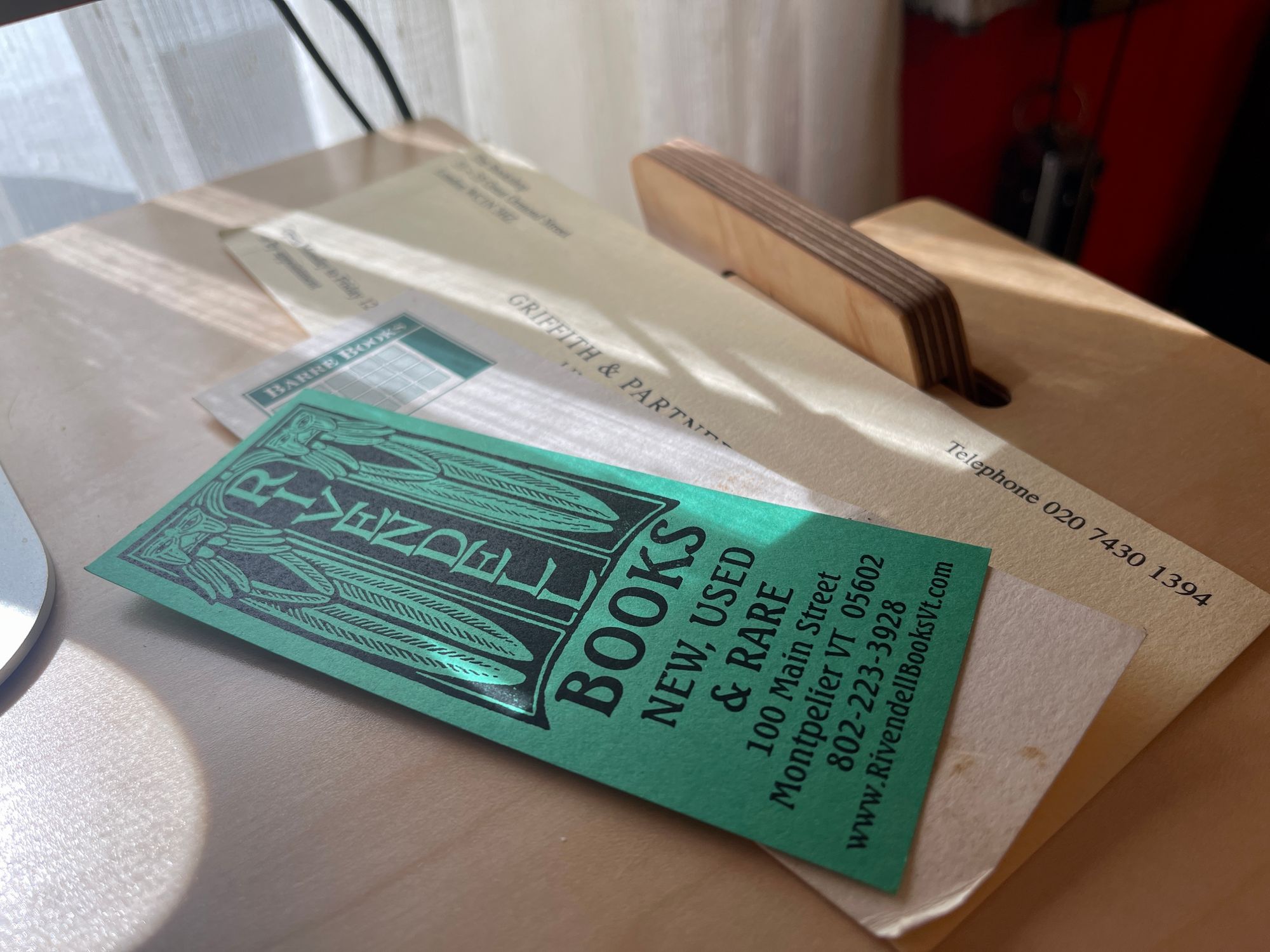 There's a short one from Rivendell Books that used to sit at 100 Main Street in Montpelier, but which was eventually merged into its neighbor across the street, Bear Pond Books (which recently revamped its classic bookmark to something a little more modern and vague.). There's Barre Books, whose bookmark featured a minimalist illustration of its storefront. And there's Griffith & Partners Limited, a tiny bookstore on Great Ormond St. in London that I encountered while exploring the city, which a Yelp comment reveals closed down around 2011. I'm sure the memories of those stores endures in plenty of books around the world, ready to be recalled when their owner re-opens those books that they've been hidden away in.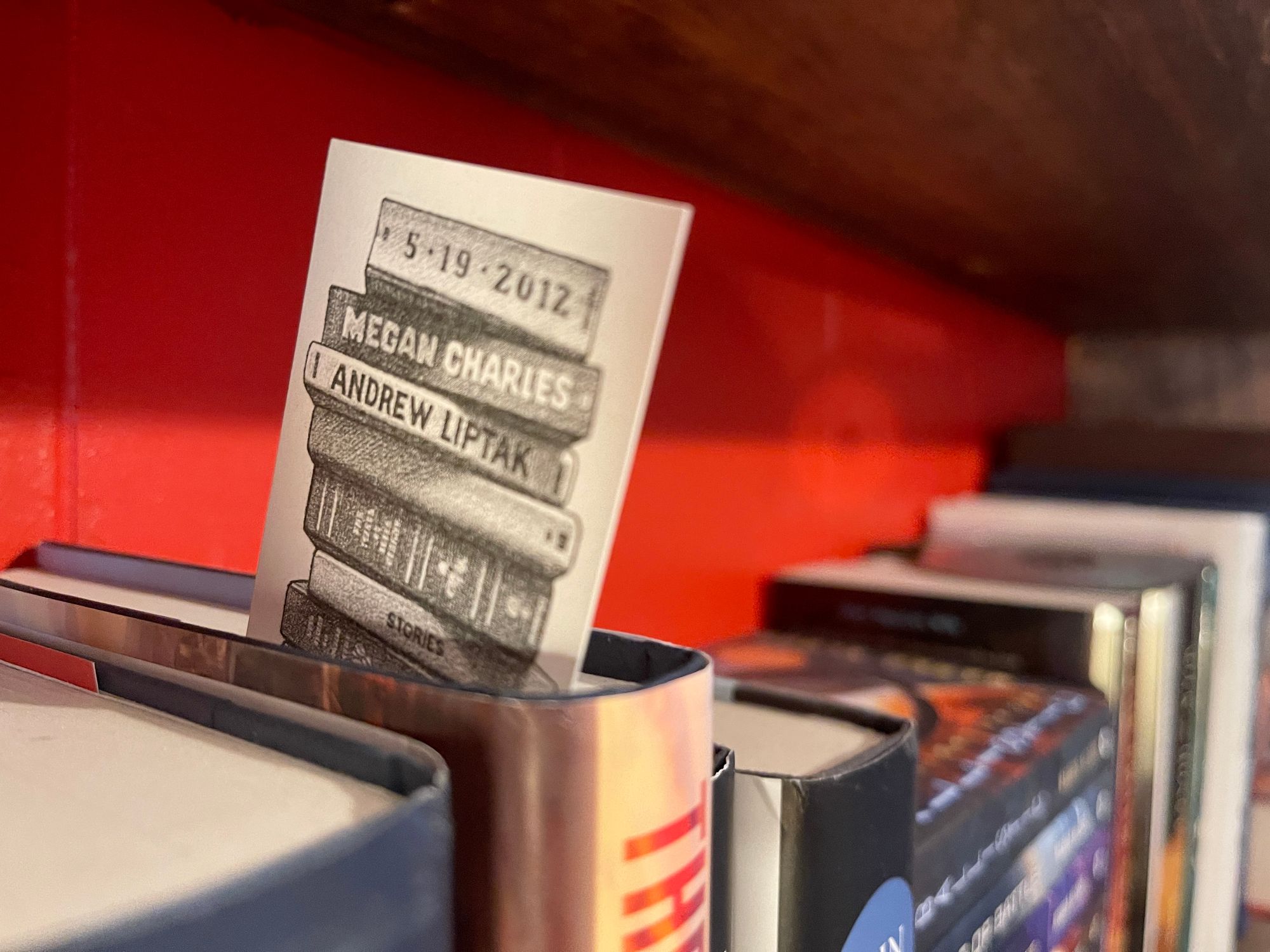 And, there are some treasured ones: a bookmark that my wife and I printed up as a favor for our wedding back in 2012, our names and the date stamped on the spines of a stack of books. I still have a big stack of those that were left over after the party, packed away in the basement along with all of the other ephemera of our life here.
I haven't so much been consciously collecting these bookmarks as they've accumulated: maybe I'm reluctant to toss them aside, given that their usefulness endures time and book after book.
---
Currently reading
I finished John Darnielle's Devil House the other day, and it's quite the book: beautifully written and executed, with a plot that has layers like an onion. I'm still processing it, and the more I think about it, the more I like it. I think it's my favorite read of the year.
Currently on the to-read list: Tade Thompson's Far from the Light of Heaven and I'm about to start Peng Shepherd's The Cartographers. That one's jumping the line because I listened to her on NPR's Weekend Edition and really enjoyed what I heard, so my anticipation is up.
Also on the list: J.T. Greathouse's The Hand of the Sun King, Charlotte McConaghy's Migrations, Jack E. Davis's The Bald Eagle, Gal Beckerman's The Quiet Before, and I've dipped into the first chapters of Alex Kershaw's Against All Odds, Maruice Broaddus's Sweep of Stars, Max Gladstone's Last Exit, and Alex Segura's Secret Identity
---
Further reading
Best 50 of All Time
Esquire published a pair of lists: The 50 Best Fantasy Books of All Time and The 50 Best Sci-Fi Books of All Time, both of which have stirred up plenty of discussion about their merits. I don't put a ton of stock in these types of ranked lists: they're good ways to capture revenue because they drive a lot of traffic from people looking for a fight, and discovering that there's a couple of books that sound interesting and haven't heard of before.
I do like these ones, even if I don't generally agree with all of their rankings / placements, because there are lots of neat surprises on both, and the top listings aren't exactly what you'd expect. That's always a nice thing to see: too many of these lists are pretty bland and predictable.
Chengdu open letter
Over 100 authors and organizations have signed their name to an open letter to ask that the upcoming Chengdu WorldCon be rescinded, because of the country's record with human rights violations. There are some big names on the list, although I don't expect that anything will come of it.  
Chilling effect
There's a tensions that exists between those who create stories, and those who love them. In the present day, stories are more than just stories: they're lucrative properties that can be fragmented into any number of iterations, and those who control a property have to walk a fine line between ensuring that those fans have the freedom to enjoy said properties, and to ensure that they're protecting them.
In the last week, the Tolkien Estate has found itself in the middle of one of these balancing acts. It relaunched its website with a wealth of new information about its famous namesake, including new images, recordings, and video that provides some new insight into his works, as well as an updated frequently asked questions section that raised some eyebrows within the fan community: a seeming prohibition against using Tolkien's name in fan-generated publications and the use of his characters and world in fan fiction, actions that some see as potentially causing a chilling effect on a worldwide community that has grown up alongside Tolkien's works, just his world is about to reach an even larger audience than ever before.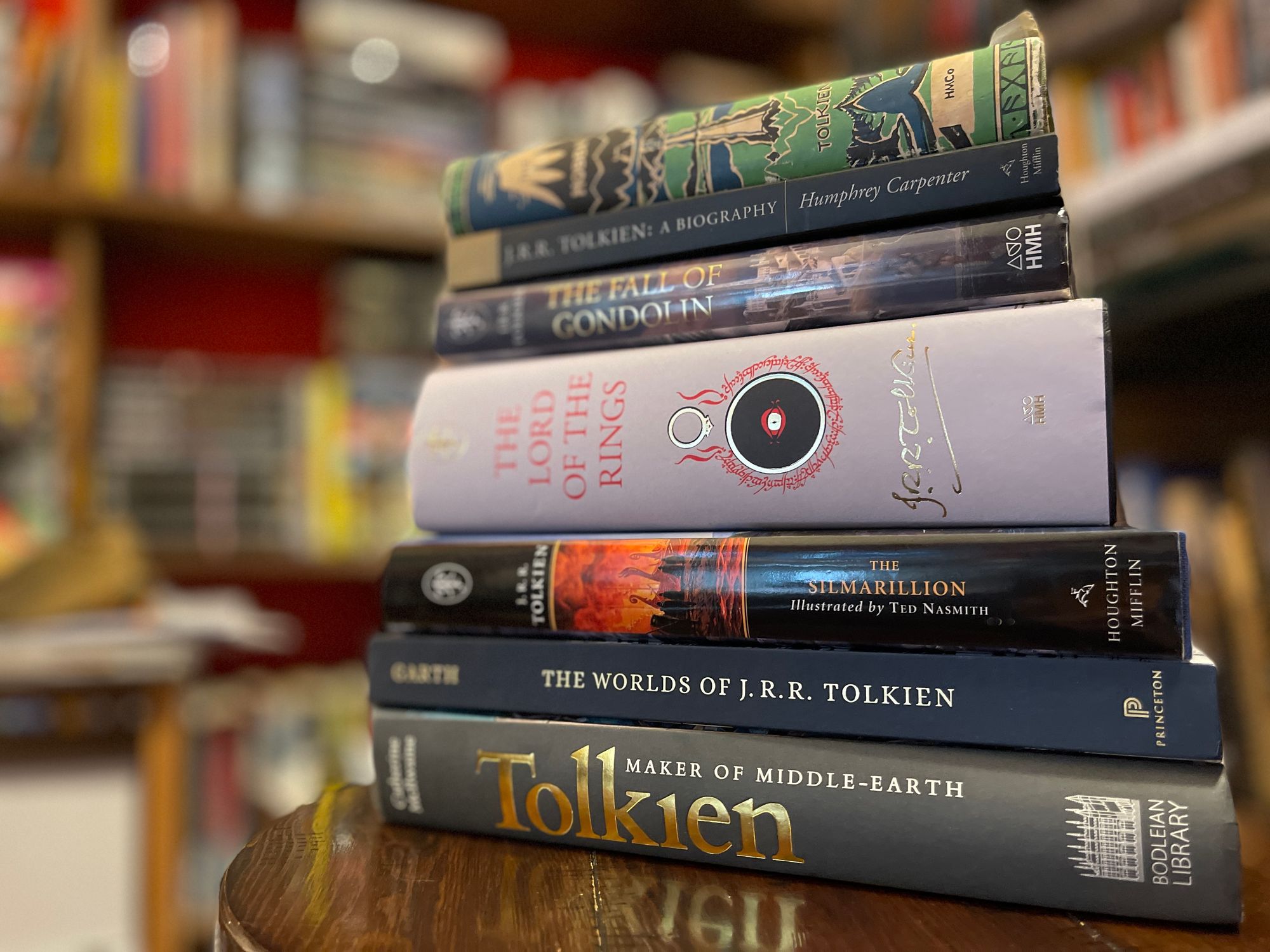 Grimes & Nnedi
Atmos has a great interview with musician (and former Elon Musk partner) Grimes and Who Fears Death / Binti / Noor author Nnedi Okorafor. They talk a lot about optimism for the future, building fantastic worlds, technology, writing, and quite a bit more. It's an intriguing coming of the minds, and it's well worth the read.
Kaiju sugar rush
I love big, dumb blockbusters. You know the ones that I mean: the types of films like Battle: Los Angeles, Pacific Rim, or The Adam Project. They're films where everything is on the surface, and you don't need to look too deeply for any meaning, because the filmmakers are hitting you over the head with a non-stop parade of explosions, action scenes, and quippy (sometimes memorable) dialogue. They're fun to watch, and they live nicely alongside some of the more cerebral films that have subtext and nuance layered into their scenes and scripts. Sometimes, Pearl Street Pizza (my hometown's new wood-fired pizza joint) doesn't cut it: Pizza Hut's what I'm looking for.
The same is true for the books I read: there are times when I'm not looking for something that requires anything but my attention and which seeks only to be straight-up entertaining. Your milage might vary, but I've enjoyed Michael Crichton's Jurassic Park, or Daniel Suarez's Delta-V for those reasons. You can add John Scalzi's latest novel, The Kaiju Preservation Society to that list: it's a loud, zippy, and entirely entertaining romp, one that checked all of the boxes that I needed it to.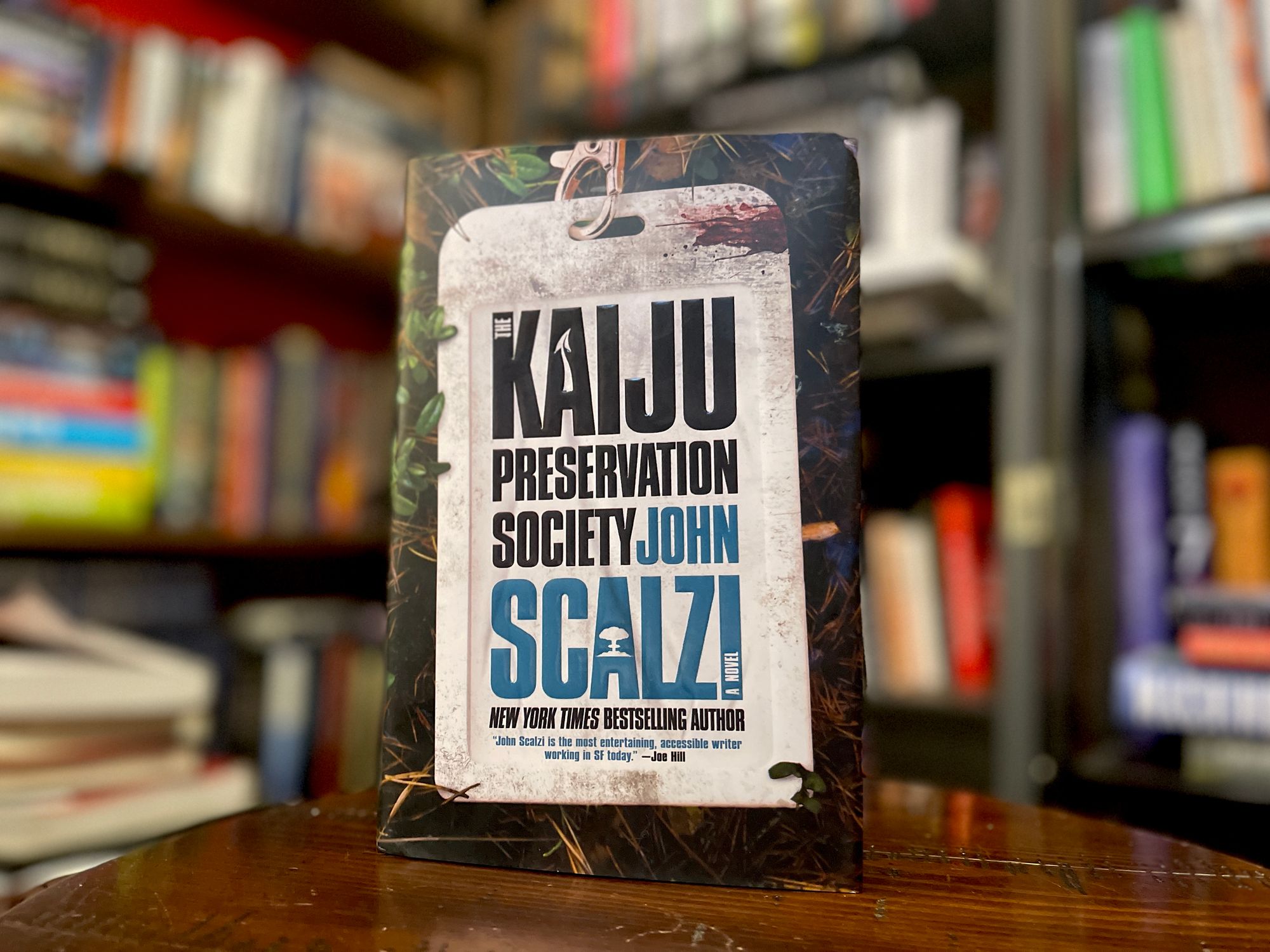 A new illustrated edition of J.R.R. Tolkien's The Silmarillion is coming
Today is apparently Tolkien Day for Harper Collins. I got a notification in my inbox that Audible has discounted a whole bunch of J.R.R. Tolkien's books, including the various installments of Lord of the Rings, The Hobbit, and others.
I suspect that that news comes because HarperCollins has announced that it's going to be publishing a new edition of Tolkien's The Silmarillion later this year: an illustrated version that'll feature art from the author himself.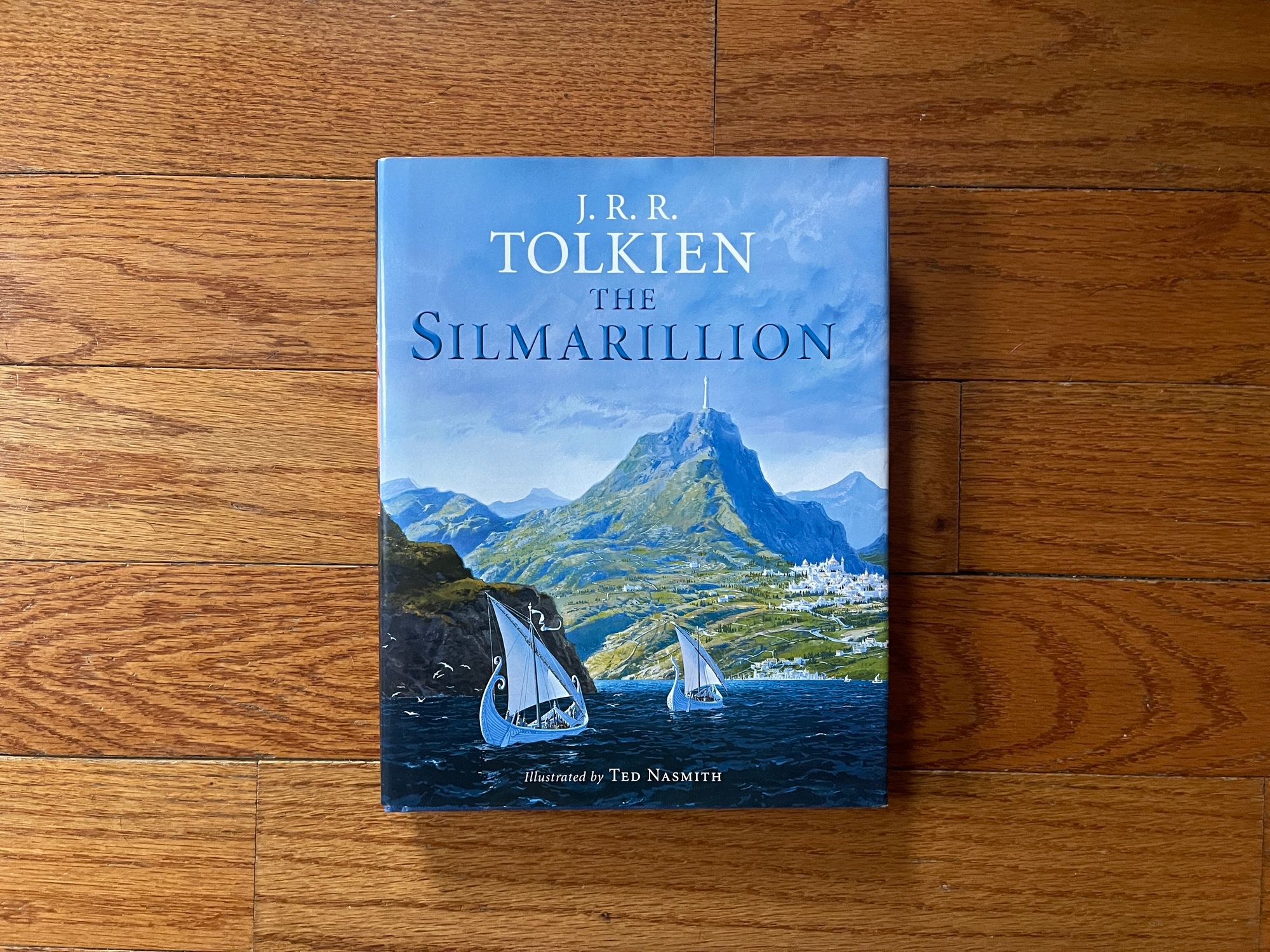 ---
That's all for now, thanks as always for reading.
Coming up: Paramount + debuted its adaptation of Halo this week, and I'll be recapping that for the paid subscribers: I'll try and get that together this weekend. It's an... interesting start to the show, and I'll be interested in seeing how this series plays out.
Also on the list, a handful of reviews, a couple of longer pieces and interviews. My time is now a bit more constrained, but I'm going to aim for getting some of these pieces out to subscribers on a regular basis once I get my footing at work.
Andrew