The unmaking and remaking of the DC Universe: a timeline
A look at how the DCEU collapsed and how it'll come back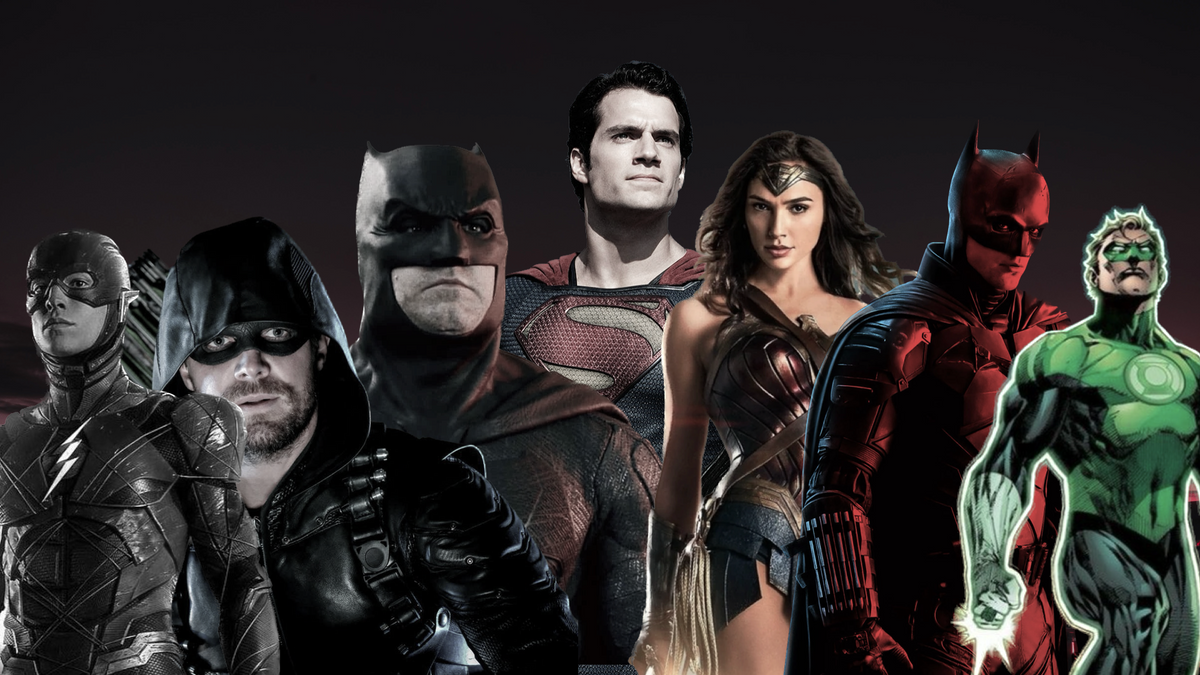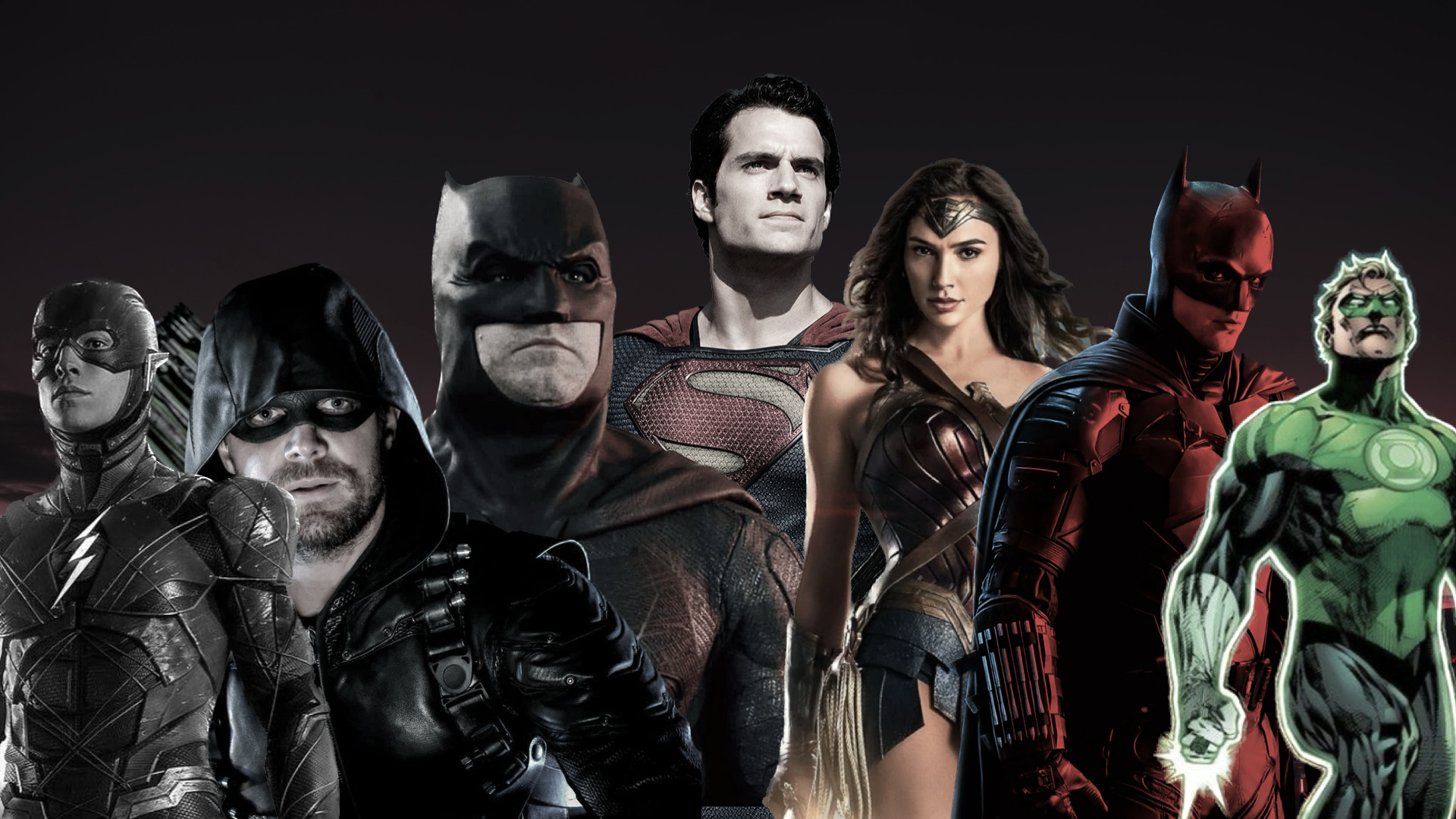 A decade ago, Warner Bros. and filmmaker Zack Snyder released Man of Steel, a new Superman film, out of which it would build a new, interconnected superhero franchise. The studio had just come off of a high point with Christopher Nolan's Dark Knight films, and Snyder's film had taken some lessons from it: it was a little darker and grittier, and audiences liked it, but it didn't quite garner the same level of prestige that Nolan's films did, nor did it really seem to grab fans in the same way that Marvel's films were.
Nonetheless, Warner Bros. continued forward, with Snyder sort of taking a lead on the world. He followed Man of Steel in 2016 with the absurdly-titled Batman V Superman: Dawn Of Justice, which set up the beginnings of an Avengers-like team-up that came a year later with Snyder (and Joss Whedon's) Justice League, while along the way, we got the awful Suicide Squad and fantastic Wonder Woman. 2018 brought Aquaman, 2019 saw Shazam!, and 2020 saw the acclaimed but little-seen Birds Of Prey: And The Fantabulous Emancipation Of One Harley Quinn, after which we got the uneven Wonder Woman 1984 (2020), the bonkers sorta-kinda sequel The Suicide Squad (2021), and most recently, Black Adam (2022).
All of these films fell under the banner of "DC Expanded Universe", but unlike Marvel, there's never really been any sort of overarching plan for any of these films, and the result has been a back and forth on quality. Some of those films were really great: Wonder Woman really knocked it out of the park (I haven't seen Birds of Prey, but I've heard it's fantastic), while there have been some real duds, like Suicide Squad and Justice League were real misfires, due in part to a vision that didn't quite work, and studio interference from executives that didn't really understand what allowed Marvel to take over the box office with their rapid tempo of releases in its own franchise.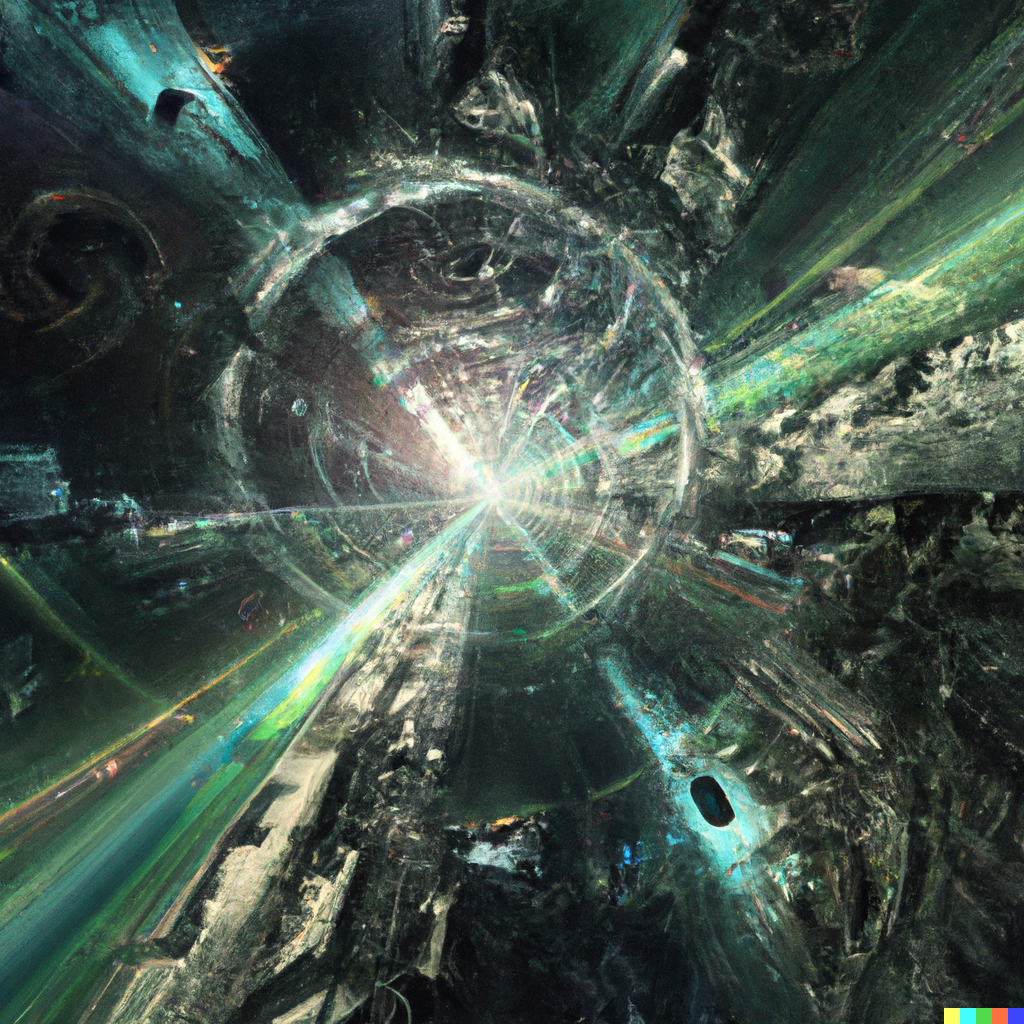 Where Marvel built a cohesive universe that allowed films to stand on their own alongside one another and eventually cross over, DC's scattershot approach meant that things fit, but it just wasn't cohesive. Marvel's approach meant that a dud film (and there have been plenty) can essentially be shrugged off, but with DC, it felt a little more tenuous. At the same time, The CW had built its own hugely successful DC TV universe, the Arrowverse, which saw a number of long-running shows that could cross over and tell some intriguing, long-running stories in a way that the cinematic franchise just never really could accomplish.
Fast-forward to this last fall, and DC announced some big changes: it canceled a film that had largely finished production, and that it was essentially wrapping up the DCEU project in favor of a new initiative. In doing so, it tapped James Gunn and Peter Safran to lead the next decade of stories, and earlier this week, Gunn released the first glimpse at what their own roadmap will look like: a cohesive franchise called "Gods and Monsters", which will include animated, game, movie, and television projects.
Here's what that roadmap looks like:
An animated series called Creature Commandos (2024)
An Amanda Waller live-action tv series (2024)
A live-action Superman film, Superman: Legacy (July 11th, 2025)
A live-action Green Lantern TV series (described as something like True Detective)
A live-action film about The Authority (superhero teamup)
A live-action Themyscira-set TV series, Paradise Lost
A live-action Batman/Robin film, The Brave and the Bold
A live-action TV series about Booster Gold
A live-action Supergirl movie, based on Tom King's Supergirl: Woman of Tomorrow comics
A live-action movie about Swamp Thing
Along with all of that, we've also got some standalone DC filmed that they're referring to as "Elseworlds" that won't tie in with this new franchise: Joker: Folie à Deux (A sequel to Joker) due out on October 4th, 2024, while The Batman, Part II is slated for October 3rd, 2025.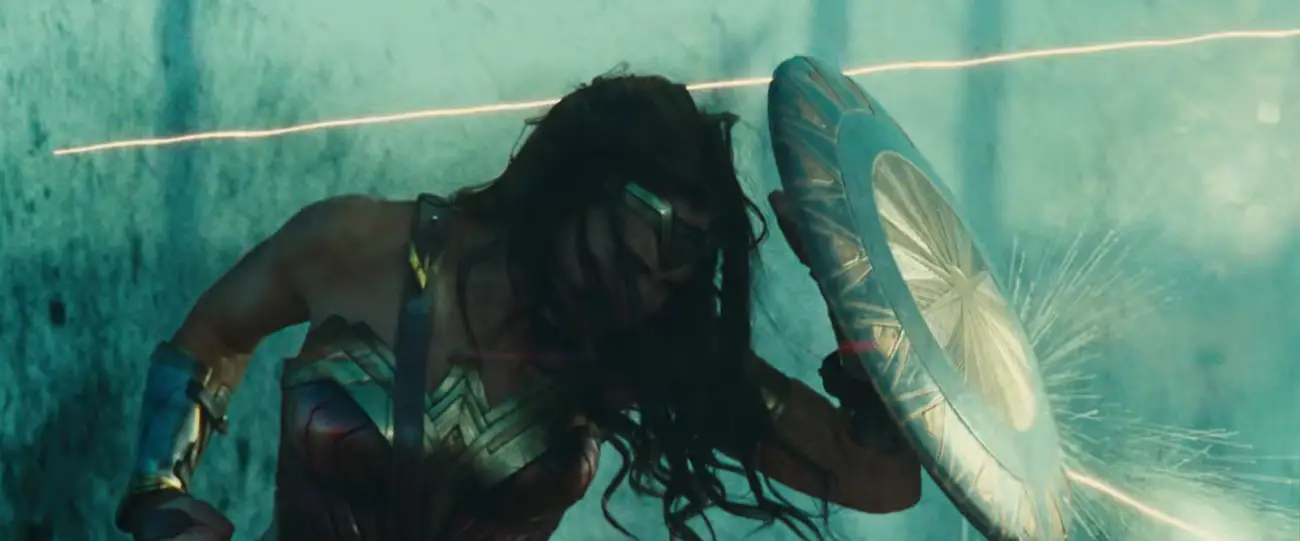 That's a pretty big undertaking, and one that we really haven't seen before: how do you restart a creative endeavor that has a decade's worth of films  (and a devoted – sometimes toxic – fandom) behind it, while plotting out a new era of stories? And how do you prevent what happened to the DCEU from happening again?
Given all the random development that have happened, I'm going to try something a little different from my usual newsletters: I'm going to rewind the tape to January 2022, and plot out the bigger developments that took place in the last year as the DCEU collapsed, before we take a look at what's ahead. It's a big on the long end, but after running through this for a while, a couple of big things popped out at me. (Regular developments are bold, big developments are in a larger header.)
---
January 13th
James Gunn's Peacemaker debuts on HBO Max: a spinoff of his film The Suicide Squad, following John Cena's titular character. The first season is a hit, and Warner Bros. greenlights a second season. Gunn notes that he's got a bunch of other projects in the works as well.
February 11th
DC releases a massive trailer that teases all of its 2022 projects, including The Flash, Aquaman and the Lost Kingdom, The Batman, and Black Adam. It paints an optimistic picture for what's to come.
March 4th
Matt Reeves's The Batman debuts. It's the latest film featuring character, and it's specifically set outside of the DC Expanded Universe. Warner Bros. has a lot riding on its success: it greenlit a police procedural set the year before the film about the Gotham City Police Department, and one centered on Colin Farrell's Penguin, both for HBO Max, as well as an expected sequel if the film does well.  
March 9th: Warner Bros. reshuffles release schedule
Just a couple of weeks after that big franchise trailer, Warner Bros. announces some big changes: both Aquaman and The Flash are being bumped to March and June 2023, respectively because of COVID-19 related production problems. Black Adam is bumped to October and Shazam! 2 moves from summer 2023 to December 2022.
March 23rd
The CW renews its Arrowverse series Superman & Lois for a third season. The show's been a success, even though the Arrowverse seems like it was getting wound down, with some of its shows like Arrow, Supergirl, and Black Lightning coming to an end, while The Flash is seemingly on thin ice.
April 8th: WarnerMedia and Discovery complete their merger
WarnerMedia and Discovery had announced plans to merge into a much larger entertainment company, Warner Brothers Discovery, and complete the transaction. This has huge implications within the entertainment world, and it brings with it a lot of debt that executives will have to contend with moving forward.
April 29th
The CW cancels both Legends of Tomorrow (after its seventh season, which aired its finale in March) and Batwoman (after its third season, which also aired its season finale in March.) They're the latest cancelation of a DC show on the network, which is facing its own sale.
May 12th
The Arrowverse isn't completely dead: The CW picks up a Batwoman spinoff called Gotham Knights for a series. It'll follow a new group of heroes in the aftermath of Batman's murder.
June 7th
Warner Bros. greenlights a sequel to Todd Phillips' 2019 film Joker, Joker: Folie à deux. The film starred Joaquin Phoenix as Arthur Fleck, a disturbed man that descends into madness, and which went on to earn more than a billion at the box office. Like Matt Reeves' The Batman, it's unconnected to the larger, ongoing DC franchise.
June 17th
Ezra Miller, the face of The Flash, attracted a swarm of negative press for his behavior, including a handful of violent incidents in Iceland and Hawaii. Just days later, Rolling Stone releases a lengthy article about his behavior in Vermont.
July 23rd
At San Diego Comic-Con, Warner Bros. brings out some big trailers for its upcoming slate of DC films: Shazam! Fury of the Gods and a first look at Black Adam. Notably, Dwane "The Rock" Johnson, note that he hopes that his film will help kick off a new start to the DC universe. The studio didn't provide any real updates to the upcoming films Batgirl or The Flash.
August 1st
The CW confirms that The Flash's 9th season will be its last, and that it will debut in 2023 with a 13-episode season. This wasn't unexpected: star Grant Gustin signed an extension to his contract for a single season.
August 2nd: Warner Bros. axes Batgirl
This was a bombshell in the film industry: a nearly-completed film is put on the chopping block, with initial word being that it wouldn't be shown at all. The reason? A tax write-off as Warner Bros Discovery works to drastically cut costs after its merger.
August 4th: 10 year plan
Warner Bros. CEO David Zaslav reveals that under his tenure, Warner Bros. will focus on launching a unified DC universe with a "ten year plan" for the franchise, much like Marvel has been doing since 2009, and they'll work on bringing someone in to oversee the story. He also announces an about-face from the company's 2021 release model: rather than focusing on direct-t0-streaming, they'd be focusing extensively on theatrical releases, he says during the company's quarterly earnings call.
August 8th
Ezra Miller is formally charged with felony burglary from the Vermont State Police. On August 16th, he announced that he was seeking mental health treatment.  
August 24th
More schedule shuffling: Warner Bros. bumps Aquaman 2 from March to December 2023 because of post-production work issues, while Shazam 2 gets bumped from December 2022 to March 2023. (Probably for the better, as James Cameron's Avatar 2 is scheduled to come out a week later and ends up dominating the box office.)
The studio also holds some secret screenings of Batgirl, which are described as a "funeral."
October 11th
With Black Adam coming out in theaters soon, The Rock is on the press train, and hypes up fans in an interview at CinemaBlend that he "absolutely" wants to bring back Harry Cavill to the role of Superman.
October 17th
Ezra Miller pleads not guilty to felony burglary charges in Bennington, Vermont. He's been laying low from the press.
October 21st
Black Adam hits theaters and has a huge surprise at the end: Harry Cavill reprising his role as Superman, seemingly confirming that he'd be back for a future project. Indeed, Cavill took to Instagram to reveal that he was back and that there were a "very small taste of things to come."
October 25th: DC taps James Gunn and Peter Safran to lead its entertainment division
David Zaslav announces that he's selected James Gunn and Peter Safran to oversee the next decade of DC projects. The news comes as a bit of a surprise: Gunn has been known for his work on Marvel's Guardians of the Galaxy films (with a third set to hit theaters in 2023), and was something of a newcomer to the DC universe with The Suicide Squad and Peacemaker. Still, he's familiar with the world of comic book movies and of DC comics: it seems at the time like a solid choice, and that he's got a huge project ahead of him: rebuilding the franchise.
October 26th
The long-in-the-worlds Green Lantern series for HBO Max hits a bump: writer Seth Grahame-Smith departs as the project is "redeveloped" to focus on a different Green Lantern character, John Stewart. Grahame-Smith had already written all eight episodes, and Warner Bros. will now start over, and it seems likely that the show will be slimmed down from its expensive ambitions because of WBD's debt. THR notes that this change didn't happen because of Gun and Safran's takeover the day before.
October 31st
Another CW series, Stargirl, will come to an end with its latest season.
November 3rd
"They have a powerful vision and blueprint that will drive a more unified creative approach that will enable us to realize the full value of one of the world's most iconic franchises."  
November 10th
We've seen references before, but there was a bit of a confirmation from Zaslav: Gunn and Safran are working on an overarching plan for DC: "one beautiful big story across film, television, gaming, live-action, and animation."
November 27th
The Rock talks about how the executives at Warner Bros. didn't want to bring Cavill back in Black Adam: "This has been years in the making regarding bringing Henry Cavill back and years of strategic conversations and we were not going to take no for an answer. There was no way, there's no viable logical way that you can attempt to build out the DC Universe without the most powerful force and the greatest superhero of all time sitting on the sidelines. It's impossible to do."
December 1st
As if to remind everyone that he has a film coming out in 2023, Marvel releases a first trailer for Guardians of the Galaxy Volume 3.
December 3rd
At Brazil's CCXP convention, Warner Bros. shows off the poster for its upcoming film Blue Beetle, which confirms news from December 2021 that the film would be moving off of HBO Max and into theaters in August 18th, 2023. The film features the first hispanic superhero in DC's stable of heroes, starring Xolo Maridueña, Bruna Marquezine, George Lopez, and Susan Sarandon. This was supposed to be in the DCEU, but I guess we'll see if that still happens.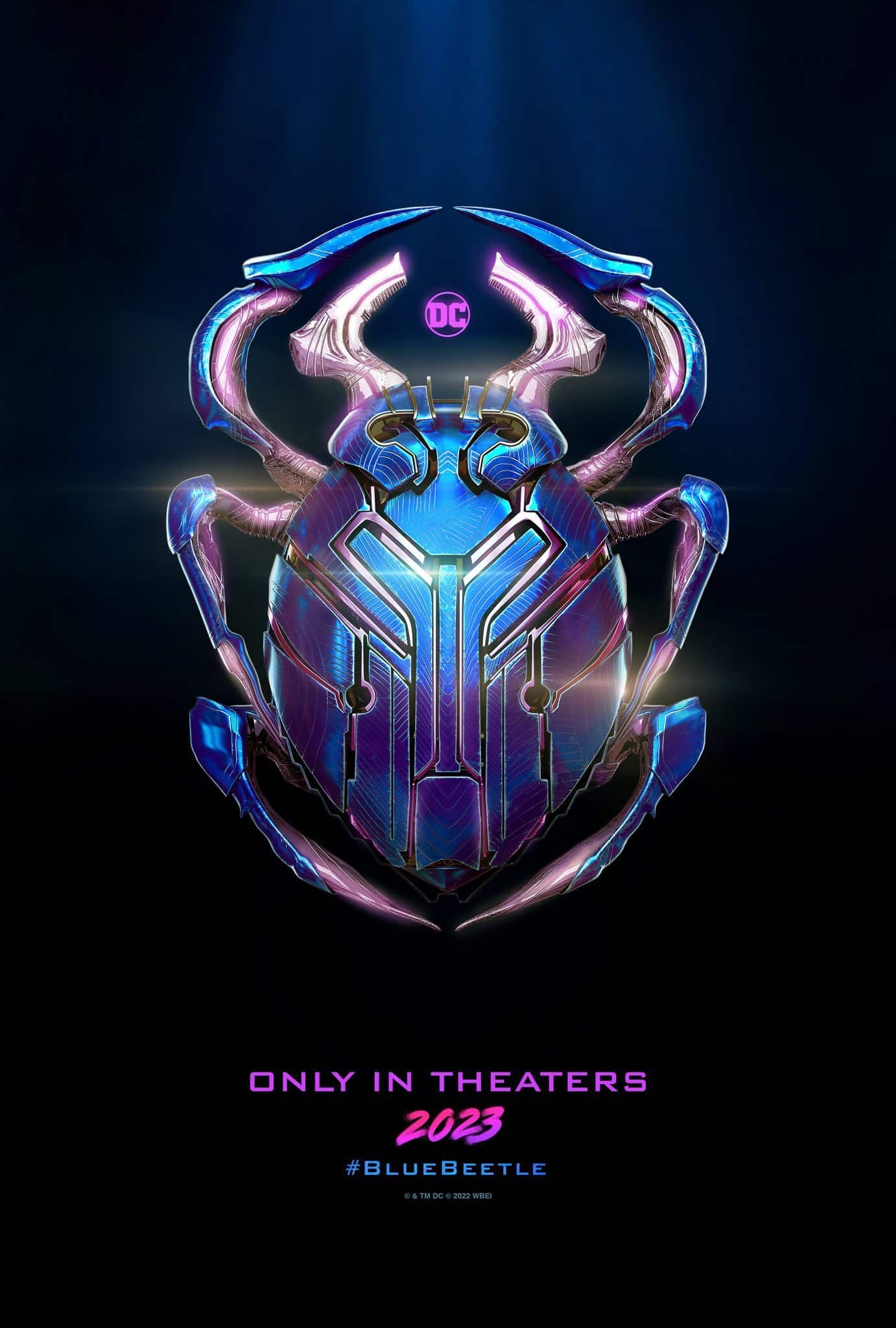 December 7th: Wonder Woman 3 is canceled
This was a huge surprise: The Hollywood Reporter revealed that DC wasn't moving forward with a third Wonder Woman film, to be directed by Patty Jenkins. The film franchise was considered one of the stronger additions to the DC Universe, and was apparently untouchable by Gunn's team moving foward. The development apparently comes down to the film's treatment, which is initially seen as not strong enough, and Jenkins reportedly walked out of the project.
December 8th
Gunn responds to The Hollywood Reporter's story, saying that some of what was there was true, some of it wasn't, and that there was going to "be an unavoidable transitional period as we moved into telling a cohesive story across film, TV, animation, and gaming."
TheWrap reports that Patty Jenkins was the one who walked away from Wonder Woman 3, noting that after Warner Bros. executives rejected her treatment and offered another go that would conform with the new direction the universe was going in, "Jenkins refused and let De Luca and Abdy 'know that they were wrong, that they didn't understand her, didn't understand the character, didn't understand character arcs and didn't understand what Jenkins was trying to do.'"
December 10th
Not everything is in this cohesive DC universe: Todd Phillips releases a first look at the upcoming Joker sequel, Joker: Folie À Deux.
Gunn notes that the character Superman will be a big "if not the biggest" priority moving forward, as will be Green Lantern, who was last seen as a much-derided Ryan Reynolds film a number of years ago, and which has been in the works as a series for HBO Max.
December 12th
It's not part of the DC universe, but word breaks that Warner Bros. plans to remove two high-profile shows from its streaming service, HBO Max: Westworld and The Nevers. Two days later, word comes down that other shows, Raised by Wolves and The Time Traveler's Wife will be dropped as well. Their removal comes as a cost-savings measure: the company won't have to pay residuals on them, and will be moving them to another, ad-supported streaming service,  
December 13th
Jenkins refutes TheWrap's reporting, characterizing it as an"attractive clickbait false story that it was me that killed it or walked away..."
December 14th: Superman returns. Sorta.
The day started off with some rumors: that Warner Bros. was angling for Matt Reeves' Batman films to be part of Gunn's new universe (which Gunn denied)
Later that evening, Gunn began dropping some hints about what to expect with the new slate of films, which will include a new Superman — film and actor.
It looks like it'll be from an earlier time in Superman's life, but won't be an origin story, and actor Harry Cavill won't be reprising the character after his appearance in Black Adam. He confirmed on Instagram that he wouldn't be returning:
Moreover, it looks like Gunn is chatting with Batman actor Ben Affleck to return to the franchise as a director, something he confirmed on Twitter.  
Don't feel too bad for Cavill though: the next day, he announced he was working on a Warhammer 40,000 series for Amazon.
In other news that went under the radar: The CW announces that its upcoming Arrowverse shows Gotham Knights and Superman & Lois would return in 2023 for their first and third seasons, respectively: March 14th.
December 20th: No Black Adam sequel on the horizon
Dwayne Johnson confirms that Black Adam won't be part of the first phase of the new, rebooted DC universe, which isn't a huge surprise after the somewhat soft returns from the film's box office. But, he drops some interesting tidbits: he's spoken with Gunn, and noted that there might be opportunities down the road for him to reprise his character.
This somewhat tracks with what had come up earlier with Gunn and Cavill: it didn't sound like they were completely shutting the door on bringing in those old characters at some point. Indeed: DC has already established this cross-company multiverse that has allowed them to bring in actors from all over cinematic history, which brings up some neat opportunities. Given how well-received those moments are (and looking at the success of projects like Sony and Marvel's Spider-man multiverses), trotting out those existing characters down the line for a crossover once things are a little more established makes a lot of sense. At the very least, they're holding open the possibility of that. Whether or not it'll happen remains to be seen.
In other related updates, Zachary Levi and Gunn also haven't shot down the idea that Shazam and Gal Gadot's Wonder Woman are permanently out of the picture either. That said, I kinda wonder how keen Ray Fisher is to return, given his experience with Joss Whedon and a pointed Tweet to Gunn about him.
January 6th
Gunn reveals that he's writing an "unannounced TV show": presumably Creature Commandos.
January 13th
Gunn notes that he and DC haven't cast a new Superman, while Matt Reeves notes in an interview that he's due for a meeting soon with Gunn about plans for The Batman's sequel and its associated projects.
January 20th
Jason Mamoa, who played Aquaman in the DCEU, met with Gunn and said "I'll always be Aquaman," but also noted that "There might be some other characters, too. I can play other things, too. I can be funny and savage and charming."
January 26th
Titans and Doom Patrol, the last live-action shows standing from the DC Universe streaming service, will both end with their fourth seasons.
January 30th
Dave Bautista, who played Drax the Destroyer in Gunn's Guardians of the Galaxy films met with the director about some sort of role in the Gods and Monsters franchise, noting that Gunn is "rebooting" the universe and starting over, and that while he'd wanted to play the role of Bane (the guy who Batman goes up against in the comics and played by Tom Hardy in Nolan's The Dark Knight Rises), and that was a role that he was likely too old to play at this point.
January 31st
Gunn reveals "Gods and Monsters" slate.
Also newsworthy: That big Green Lantern series that was in the works is no longer in the works, but being replaced by a new project with the characters.
---
Phew. Still standing?
When I started writing this piece back in December, I found that it was a useful exercise to see some larger movements within the transformation that DC has been undergoing, and seeing how quickly DC seemed to come to the realization that it needed some sort of do-over with the franchise.
Here are a couple of takeaways that I have from all of this:
The big, wonky corporate stuff has a direct impact on the storytelling
This is something that I've been trying to parse out on a variety of fronts for a while. We often think of writers, directors, actors, and other creatives having complete freedom to tell whatever story they'd like, ramming it through the creative industry to the consumer.
But that's not entirely the case, is it? When Warner Bros. decides to embark on some big initiative, like break into streaming with HBO Max, merge with another company like AT&T or Discovery, those big, corporate priorities filter down to the creative level, either in the form of the studio deciding that it needs to stand up a new streaming series to remain competitive, to tank a movie because it doesn't fit with their updated strategic plans, or build out an entirely new franchise because what they've got doesn't line up with those strategic needs.
There are two sides of the coin here: on one hand, you see the elimination of an existing franchise, but on the other, you have a whole bunch of new opportunities open up to explore new stories, new characters (or new takes on characters), and new mediums. Moreover, they're able to operate with some experience here: the studio's seen what films work and which ones don't.
This environment really shapes the stories that we'll now get in the next decade, and those stories won't be immune to whatever ups and downs WarnerMedia. experiences in the meantime. The company has changed hands and its name a lot in the last two decades: AOL-Time Warner (2001-2003), Time Warner (2003-2018), WarnerMedia (2018-2020), Warner Bros. Discovery (2021-present). If that pattern holds, we'll see it get bounced around some more in that time, which will undoubtedly mean that we'll see some changes to Gunn's roadmap, depending on which way the winds are blowing for how we consume entertainment. Streaming services begin to nosedive? Say goodbye to some of those expensive shows. Big movie chains go under or viewers continue to flock to streaming services? Those big blockbusters won't really work anymore.
Stability is really a key ingredient when it comes to building the big stories that a cinematic universe can bring out. Disney hasn't been acquired or seen the same sort of upheaval: as a result, Marvel's Kevin Feige has been able to steer that franchise steadily with installment after installment. Warner hasn't been able to do that, and as a result, they have a revolving door of people coming in and out.
James Gunn provides something that Warner Bros. needs: vision
I mentioned Marvel's Feige: he's the guy who's been planning out Marvel's world from its earlier days. I've long felt that a cinematic universe is really something that shouldn't be built by committee: there should be a central, straight-forward idea or story that's guiding the larger world, even if you're not tapping into it explicitly with every story you put out there.
Warner Bros. sort of had that when it tapped Zack Snyder for Man of Steel: the film would be the first step out in establishing a shared universe, with DC CCO Geoff Johns and Warner Bros. EVP Jon Berg serving as the architects, while Snyder served as an Executive Producer on Man of Steel, Batman V Superman, Wonder Woman, and Justice League before he was dumped from that film. But there's never really been anyone who's consistently sat in that creative architect role.
What Gunn brings is that he's not just an executive: he's directed films and TV shows, and understands how storytelling works: his films are character-driven, and for all of his superhero projects, he's pulled in a ton of obscure characters and told stories around them that really resonate with audiences. It's easier to toss a story about Batman on the release calendar: the name sells itself. It's harder with characters like Drax the Destroyer, Starlord, or Peacemaker. Yet, his Guardians of the Galaxy films were brash and added something that the MCU didn't have, and his Suicide Squad film was a huge step up from David Ayers' film. I'm watching Peacemaker now, and it's delivering what I want from a superhero series: zany action and characters coming from someone who seems to understand what the appeal of superheroes are in the first place – something that seemed to really elude some of the earlier DCEU films like Man of Steel – a dark and gritty Superman just didn't really work like it did with Batman. Gunn's someone who I think understands what makes a comic adaptation work.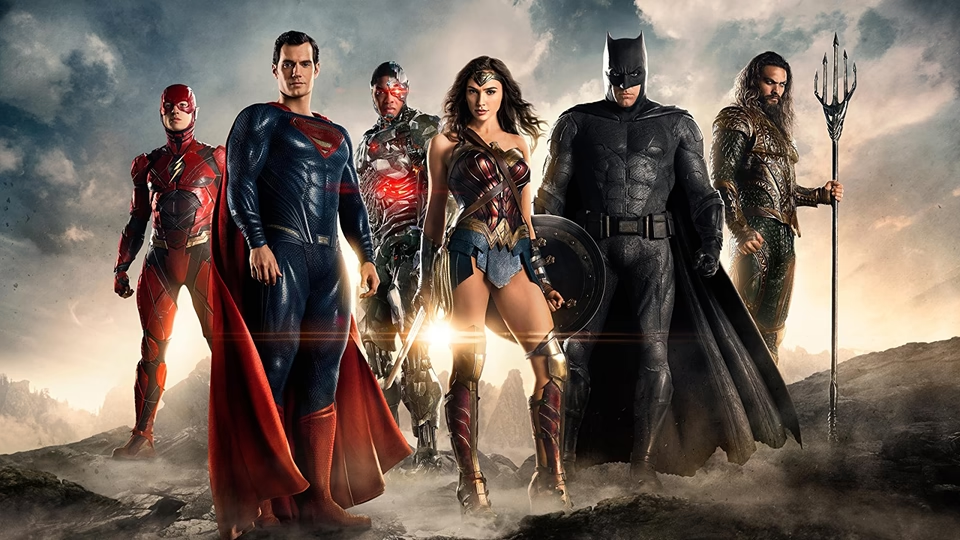 We've been here before
It's worth noting that we've been in this spot before: in 2014, Warner Bros. unveiled a decade-long plan, which largely hit all of the marks, but petered out – we never got films about Cyborg or Green Lantern. There's absolutely no guarantee that we'll see "Gods and Monsters" roadmap play out as planned – I'd be shocked if we do see all of those things as planned. As noted, these projects exist at the whims of the studios and their corporate overhead: if something there twitches, we'll see those effects ripple down.
Plus, Gunn might very well not be there for the next decade. He was unceremoniously fired from Guardians of the Galaxy vol. 3 after some right-wing commentators surfaced some really horrible jokes that he made on Twitter. That brought him to DC for The Suicide Squad before Marvel rehired him. He could get hit by a bus. He could decide that he's tired of Warner Bros. and wants to get back to making films again. Who knows? We've seen that Warner's changing of the guard and its whims have impacted the stories it releases, and we could very well be back at this point two years from now with Matt Reeves in charge if "Gods and Monsters" doesn't work out.
Or, Gunn develops a plan that's flexible and can withstand the corporate pressures that'll come down on it. Let's convene in a decade and take stock.
Multiverses are useful and canon doesn't really matter
One of the biggest strengths that Marvel has is that it didn't really have as long a cinematic history as DC did when it booted up the MCU. Marvel had parceled out a lot of its characters to other studios over the years, and while studios like Sony and Fox did well with their Spider-man and X-Men franchises, Marvel had retained enough characters that it could build out its own thing.
DC's had a long history of adaptations, from the 1989 Batman and its string of sequels, going all the way back to 1978 with the first Christopher Reeves Superman, to the sprawling Arrowverse franchise on The CW. Trying to shoehorn all of those projects into one cohesive universe is impossible, even if fans will dicker about continuity. Marvel largely ignored those prior things, but DC brought everyone together with the multiverse concept, allowing them to cross over a whole bunch of their fan-favorite legacy characters in some neat ways. It's a built-in mechanism to allow DC to do what it's done with its comics: reboot when things get stale by jumping over to another universe, allowing them to keep playing with the same characters over and over.
I don't think that this explanation really matter for the casual movie-goer, any more than anyone seriously thinks about why there are a whole bunch of different actors playing James Bond. It's a fun thought experiment that comics fans have turned into a tedious exercise the longer it plays out. Continuity makes sense if you're telling a discrete story, I don't know that I need to have the added explanation that ties every single story together in one cohesive narrative.
But, while we do have that as the environment we're in, you might as well use it.
It's not entirely clear how this universe will transition from one to another
In his video, Gunn notes that The Flash leads to a big reset of the universe, and then the next couple of projects will lead into Gods and Monsters. It looks as though there'll be some continuity with the projects we've got going on: the Amanda Waller series sure feels as though it's a jumping off point from The Suicide Squad and Peacemaker, and it sounds a bit like Aquaman 2 leads into these new projects. So, maybe there's some bleedover between worlds? At the very least, I sort of wonder if we've already seen some of this new world in the form of The Suicide Squad / Peacemaker. Those projects already pretty pretty referential to other parts and character of the DC world, so that wouldn't surprise me if they're just going to consider them part of this world. We'll see
Superman leads the pack
Man of Steel was the starting point for the DCEU, and it looks like DC wants its first big project to kick off in similar fashion: Superman: Legacy hits theaters in July 11th, 2025. Gunn's currently writing it, and we'll undoubtably have a flood of casting / production / speculations / rumors over the next couple of years. Joy.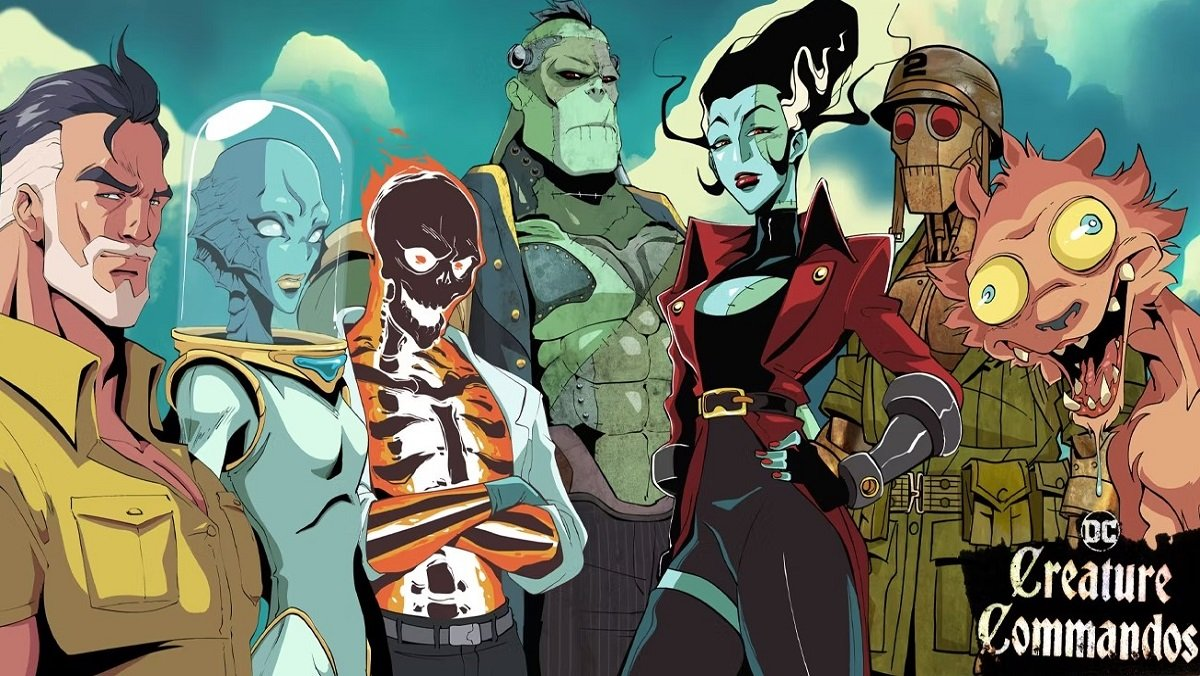 The rest of the universe sounds like a big mix of projects
If there's one thing that I'm really intrigued with about this, it's that there's a lot of variety here. There's an animated projects, live-action movies, live action shows. Tonally, it looks like there'll be a good variety as well, which I think Gunn takes from the Marvel universe. His films were big, Chris Foss-like space operas, while the Iron Man and Captain America films could be political and technological thrillers, while Spider-man could be coming-of-age YA projects. The same looks to be the case here: a True Detective-like Green Lantern series? That sounds intriguing to me. Swamp Thing as a horror project (apparently with James Mangold at the helm? Sure! I don't get much of a sense of what the big, overarching story is, but it sounds like they've got something brewing that deals with buried horrors in the world that the heroes will have to confront.
Variety is good here, I think, because it'll mean that we'll have something for everyone. Gunn specifically points out that they're putting a premium on directoral vision: "storytelling is always king, that's all that matters to us." Hopefully, they'll hold to that line as time goes on.
Streamlining will help
A big appeal of this project is that it'll help whittle down some of the chaotic mess that has been DC's adaptations slate. For a while, we had the Arrowverse, the DCEU, the weird Epix Pennyworth series, the weird Gotham series on Fox, the DC Universe live action shows Titans, Swamp Thing, Doom Patrol, and Stargirl, the random standalone films like The Batman and Joker. That's a lot of fragmentation, and despite my apathy towards trying to keep everything together in one cohesive universe, that can get a little confusing to have so many random options – but it also feels somewhat like a lot of energy that you could use toward a much bigger project and universe.
Why does this all matter?
I've been thinking a lot about this over the last couple of days: why does this really matter to ... anyone?
There's a couple of things that I've come to while I've been watching the news. It's easy to get super jaded about the endless stream of reboots and remakes: I know I've been in newsrooms where my fellow writers love nothing more than to spend a lot of time pontificating on why each announcement is the end of culture as we know it.
These are characters that have endured for decades, and it's always interesting to see how they change and evolve with time. The Batman of the 1939 is different from the Batman of 2022. They continue to entice and inspire us, and that's why we keep seeing them pop up. This new crop of films will inspire a new generation of fans, introducing them to comics and these genres for the first time, they'll help families and friend build memories, and we'll see those people go out and make their own art and stories down the road.
I think that's an important reason to want to see these types of projects succeed, and the structure of something like Warner Bros. Discovery really helps those creatives build bigger interconnected stories that can do some neat things.
It'll also be interesting to see how DC has learned from its mistakes and problems in this filmmaking environment. The DCEU had a lot of misses over its run, while also doing some really intriguing projects while they were at it. Gunn's Gods and Monsters will have its own share of challenges and misses – nothing is perfect or will ever please all fans – but I want to see how they learn and build.
And finally, I love movies and TV shows and comics. I want to be able to head to a movie theater with my son and spend the next couple of hours entertained. I want to feel all those emotions as the heroes and villains do their thing. I want to have fun!
It's too early to tell what's in store for us with this impending reboot. Maybe it'll crash and burn, maybe it'll be a wild success. We'll see what the next couple of years bring.