Fans lead the way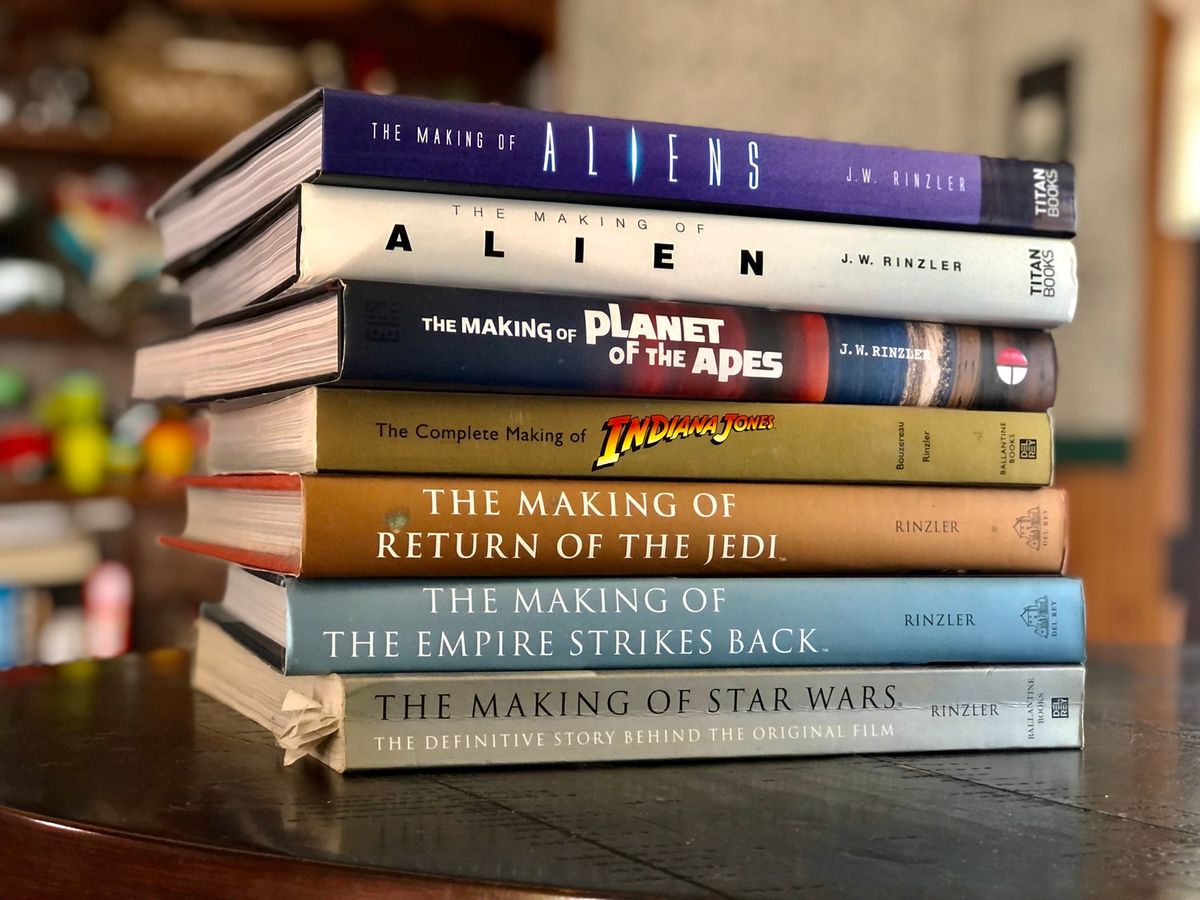 A podcast, a streaming service, and a look at the making of a classic film

I hope that you've had a good week. I've spent the last couple of days playing with a power washer — my house is now free of a decent layer of grime and dust.
I've also gotten out and about in the last week: Last weekend, we went up a local mountain, which was a fun time. I recently picked up a neat new backpack (I'm thinking that I'll be doing another "What's In Your Bag" thing at some point) which I'm planning on using for a bit of hiking, and I'm hoping to get out and about again this coming weekend.
We've also spent a good chunk of this week playing a boardgame that I picked up recently, Wingspan. It's a fantastic game about birding, and I've been wanting to get it since I first came across it a year ago. If you're looking for a fun game, this is a good one to check out.
---
New Worlds
I've picked up some new subscribers in the last week or so — welcome! For those of you just joining us — there's more than a thousand of you now (!) — I recently announced that I'm working on a podcast about the history of Frank Herbert's Dune.
It's coming along well: I'm currently working on prepping for a bunch of interviews this morning (well, they'll be completed by the time this goes out), and working on the scripts for the episodes that those interviews will be part of.
As noted before, this project will benefit from reader support, and if you're interested/excited in it, you can help by subscribing. Every little bit helps, and if you can't help financially, consider sharing?
---
Anime in America
Anime has always been something of an anathema to me. I missed the boat on it in the 1990s and 2000s — that part of my brain was occupied by Star Wars and its various spinoffs. I've seen the occasional project more recently, such as Akira, but for the most part, it's a section of the entertainment world that I've just never really dipped into.
That had to change somewhat this year. As I began writing Cosplay: A History, I had to create for myself a crash course on the entire scene, because it's so integral to the creation of the modern cosplay movement. Essentially: to understand cosplay, you have to understand how the underlying entertainment culture works.
I recently subscribed to Nick Quah's podcast recommendation newsletter, 1.5x Speed, and his September 9th issue featured a project that I wished that I'd come across earlier this year: Anime in America, a podcast hosted by comedian Yedoye Travis and supported by anime platform Crunchyroll.
Travis explained to me that he came to anime as a kid, watching shows like Speed Racer, DragonBall Z and Sailor Moon in the 1990s. "I would say I got really inundated when Toonami: Midnight Run started airing Tenchi Muyo! and Gundam Wing Uncut, and then later when adult swim doubled down on all that," he told me via DM.
The podcast came together when Travis joined Crunchyroll, and a producer friend invited him onto it. While there were some initial setbacks, once they got started, "we wanted to take more of a historiographical approach, focusing on insight from people in the industry instead of just relying on secondary and tertiary sources," he explained. "A lot of the research/discussion on anime just takes its existence as a given and we wanted to go further than that.
The series is a fascinating listen, stretched across nine episodes that cover the fan culture surrounding anime and how it became the massive cultural juggernaut that it is today. In particular, what caught my interest the most was his debut episode: In the Beginning There Were Fan Subs, which looks at how dedicated fans would get their hands on anime projects (usually through illicit recordings) and re-record them with their own subtitles. They had to do this because anime really wasn't a thing in the US: networks didn't think that there was an audience for the shows, and when they did air them in the 1970s or 1980s, it wasn't exactly during prime time slots. "I mostly gathered that anime wouldn't exist here [in the US] without fans directly influencing the industry," Travis explained. "Aside from a few Japanese video stores, there wasn't an industry presence in the US or an incentive to create one. So, like in most things, the people started their own wave and capitalists hopped in and made their money."
This, in the days before the internet, led to fans finding one another through networks of fan-run services that would produce these tapes. They'd sometimes have to wait for a year to pay for a fan subbed VHS tape, but they'd also find fellow fans who liked the same things that they did. Slowly, they came together to form anime clubs at colleges and in cities, where they'd come together to watch and discuss their favorite shows, and discover new things to watch. Eventually, that morphed into small, local conventions, which snowballed into the massive ones we have today, which in turn led to the dominating rise of places like Toonami, Crunchyroll, and Netflix's anime holdings.
"It's sort of a sad truth that any fan/locally run effort in anime or any other space can be co-opted to turn a profit once people with resources realize there's a greater market for it," Travis says. "But just like in the case of subtitling, even though there is a huge corporate machine behind it, the fans are the ones who ultimately know what they want/need and we've seen cases where the corporate structure falls behind and the people fill in the gaps."
Travis notes that he's worked to make a case that there's a solution here in the form of socialism. He doesn't quite come out directly to say that in the podcast, but by pointing out the issues that have presented themselves in how the industry came together, it's clear that there's a much larger issue at stake: fans lead the way, but are ultimately left behind, despite being the ones who highlighted/surfaced/or otherwise created a movement.
The entire podcast is a fun listen — Travis is an engaging host, and he covers a wide range of topics as the scene came together, looking at the rise of conventions, cosplay, hentai, manga, streaming services, and how all of that fits into the modern entertainment world. It's a fascinating listen, and if you've been looking for a show, I recommend checking it out.
---
Farewell DC Universe
A bit of late breaking news today: DC Comics has officially announced the fate of its beleaguered streaming service, DC Universe. It's being wound down into a comic service called DC Universe Infinite, bringing to an end months of speculation about its status.
It was an enormously ambitious project on the part of the comics publisher and its corporate parent, Warner Bros.: a one-stop shop for all things DC. It would have a huge library of comics, discussion forums, a video library of existing DC adaptations, and a slate of original projects that would include live-action projects like Titans, Swamp Thing, Doom Patrol, and Stargirl, and animated shows like Young Justice: Outsiders and Harley Quinn.
However, Warner Bros. and AT&T merged in a major media deal in 2018. With it brought a series of layoffs as the two companies reduced their redundancies, but also launched one major initiatives: a streaming service to compete with the likes of Netflix and Disney. HBO Max launched earlier this year, and its mere existence raised the question about the viability of DC Universe: why would subscribers subscribe to two different streaming services from the same company? What's more, WarnerMedia seemed to be undermining DC Universe's big appeal for subscribers: it began to siphon away its original content. The studio renewed Doom Patrol for a second season, but as a co-production between DC Universe and HBO Max, and for its recently-announced third season, it'll be moving over to HBO Max completely. It renewed Stargirl for a second season, but moved it away from DC Universe and over to The CW to be part of its Arrowverse (sorry, now it's called the CWverse. Bleh.)
For streaming services and TV networks, original content is what attracts new viewers. As soon as WarnerMedia began pulling off DC Universe's original offerings in favor of its bigger sibling, its fate was sealed. Further nails in the coffin came when WarnerMedia laid off a ton of people at DC, most of whom were on the teams supporting the platform.
On one hand, this makes sense: WarnerMedia really wants HBO Max to survive, and balkanizing your content offerings and thus your subscriber base doesn't help that. It's a shame though, because DC Universe was a really interesting platform that was community-focused, and brought all of the things together that those fans really liked. That's an extremely rare thing, because places like Netflix, Hulu, Disney +, Amazon Prime Video, HBO Max, and Peacock are one-stop-shops for their entire audience. DC Universe was tailored for DC fans.
It wasn't the only such standalone streaming service built for fans: there's the aforementioned anime platforms that Travis covers in his podcast, but a couple of years ago, there was Stargate Command, a standalone service for fans of the Stargate franchise, which launched with all of the live-action shows and movies, and its own original series, Stargate Origins. Sadly, that platform shut down late last year: its original content has headed over to YouTube, and the shows are now on Amazon Prime.
DC Universe isn't going away completely: It's shutting down until January 2021, after which it'll relaunch as DC Universe Infinite. WarnerMedia seems to have recognize the strengths that it brings to their branding and community, but it'll be yet another thing that fans will have to remain signed up for, from the looks of it. It'll have a library of comics, and the news release says that it'll be the place for live panels and original, digital comics. I suspect that this summer's Fandrome events were a major part of that reasoning: a standalone, online comic con in which they can spin up regular events to keep fans engaged and happy with new stuff.
We'll see how well that works in the years ahead.
---
J.W. Rinzler's Making of Aliens
For years now, I've been picking up J.W. Rinzler's massive coffee table "Making Of" books. Once an editor at Lucasfilm, he pitched a nonfiction book about the making of Star Wars: Attack of the Clones, and produced books for both it and its sequel, Revenge of the Sith. But it was after the sequel trilogy wrapped that he embarked on an even more ambitious project: a definitive volume about the making of the original Star Wars. He rescued cassette tapes of archival interviews trash cans and spoke with a number of people at the company, including George Lucas, to piece together the story of how the film came to be. In the years that followed, he produced volumes for The Empire Strikes Back, Return of the Jedi, and one for the four Indiana Jones films.
Each book contains a wealth of information about the films: excerpts from scripts, behind-the-scenes photos, concept art, and a narrative that explores how each film went from concept to finished product. He told me last year that his method involves deep research into studio archives and interviews with the people directly involved with the film that he's studying. After he left Lucasfilm, he went on to write The Making of Planet of the Apes, and last year, The Making of Alien, two definitive looks into the classic science fiction films.
This year, he's back with a new volume: The Making of Aliens, which follows in the same mold as its predecessors.
For me, Aliens has never quite held the same appeal as Alien, but they're such different films, and reading up on how James Cameron took over from Ridley Scott is a fascinating story. Rinzler goes into how not only how Cameron came to direct the film, but how it fit into his schedule as he created another major science fiction franchise: Terminator.
Cameron was a huge fan of Alien — he'd seen it the opening night in 1979, and it left an impression on him —  and when told that Fox wanted a sequel, he jumped at the chance, and wrote up a treatment for it. Interestingly, he went in an different direction, opting less for the gothic haunted house-type story that was Alien, and more a war story. He read up on stories about soldiers in Vietnam and Robert Heinlein's Starship Troopers, and leaned into the corporate malfeasance of the Weyland-Yutani Corporation.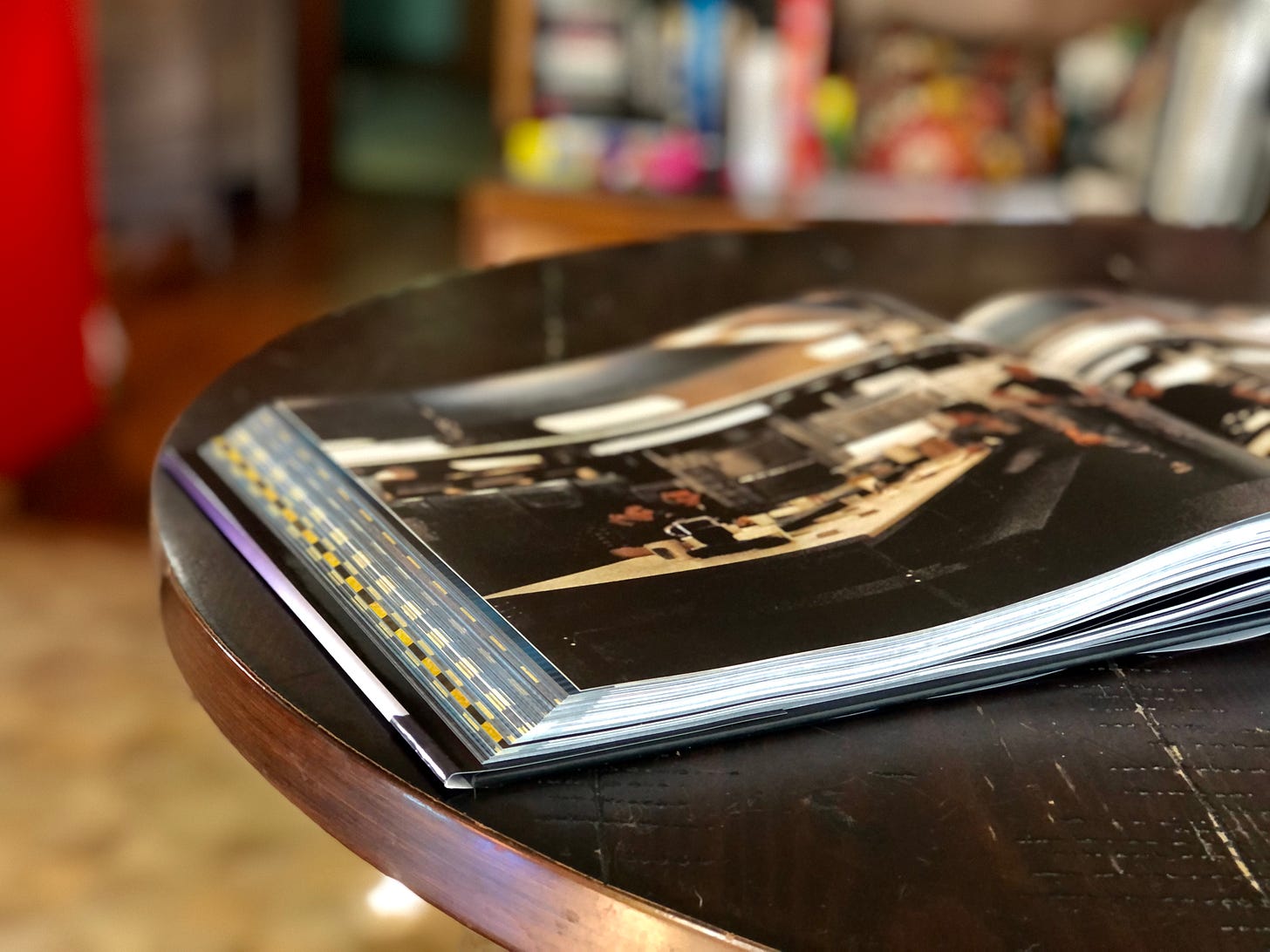 From there, Rinzler explores how Cameron worked on refining that idea and the script, pre-production, and production, all the way up to the film's release. For fans of the franchise — or this film in particular — the book is an essential thing to have on one's coffee table: it's loaded with tons of information that certainly gave me a better insight into how hundreds of people made the film. It's good for casual fans as well: there are tons of pictures and art that rewards simply just flipping through and skimming various sections.
---
Currently Reading
Still in a bit of a reading lull: I've fallen off the horse of setting aside time to read during the day. I'm still working my way through Thrawn Ascendance: Chaos Rising by Timothy Zahn and Jo Marchant's The Human Cosmos: Civilization and the Stars. I've also got Paul Tremblay's Survivor Song that I need to finish.
I do have a nice pile of books that I've been eyeing, and the priorities in the next month are Rebecca Roanhorse's Black Sun, Alix E. Harrow's The Once and Future Witches, and V.E. Schwab's The Invisible Life of Addie LaRue. After that, I've got Susanna Clarke's Piranesi, Kim Stanley Robinson's The Ministry for the Future, and Natalie Zina Walschots' Hench to check out.
---
Further Reading
---
That's all for this week. As always, thanks for reading — I always appreciate it, and heading what you've been reading / enjoying.
Andrew