J. Michael Straczynski's Last Dangerous Visions finds a publisher
The book will reportedly come out in 2023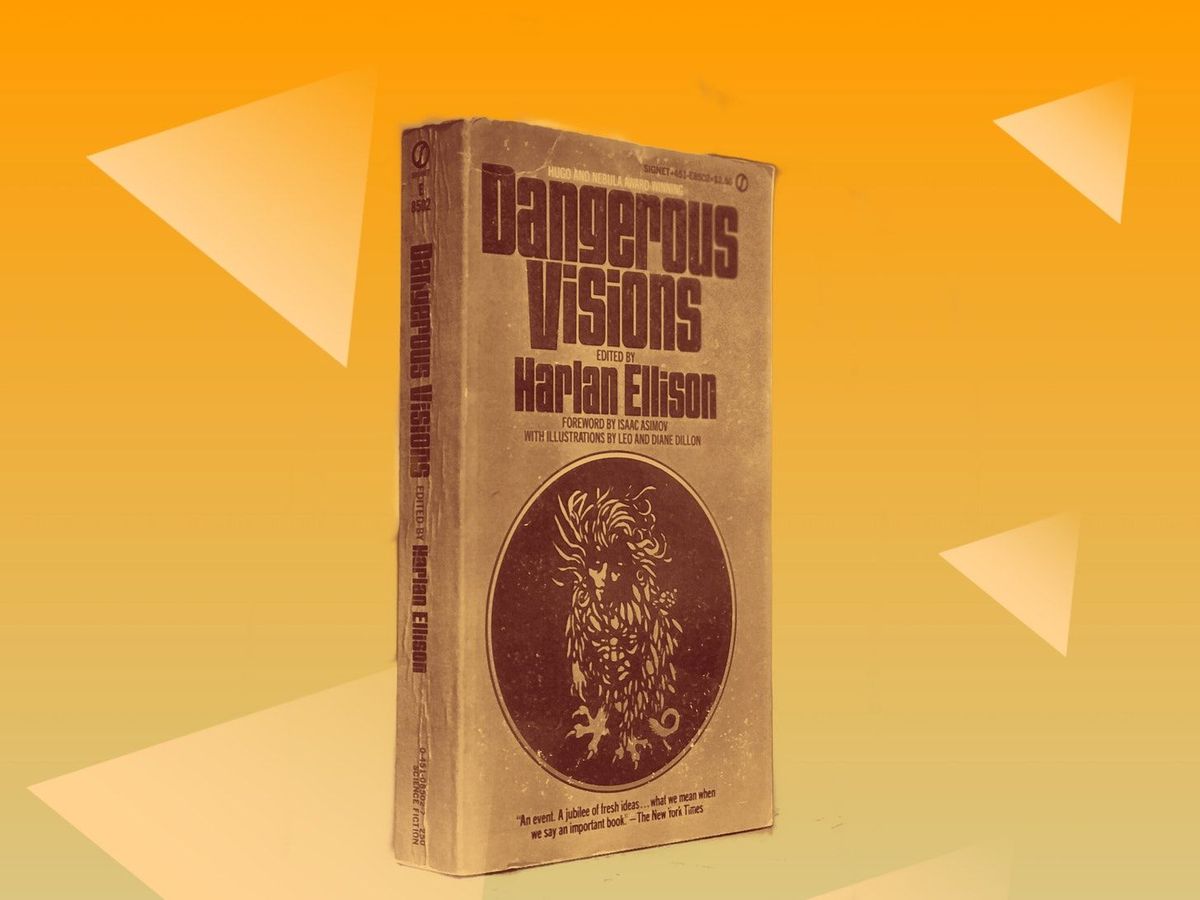 After decades, it looks like we're going to get to finally read Harlan Ellison's long-uncompleted anthology Last Dangerous Visions. Last night, J. Michael Straczynski, who oversees Ellison's estate, announced that Blackstone Publishers has picked up the book, as well as the two preceding volumes, Dangerous Visions and Again, Dangerous Visions.  
Here's Straczynski's statement:
NEWS: A deal to publish Harlan Ellison's THE LAST DANGEROUS VISIONS, as well as its predecessors, DANGEROUS VISIONS and AGAIN, DANGEROUS VISIONS has been struck with Blackstone Publishers via Emma Parry at the Janklow & Nesbit Agency, and announced at the London Book Fair, slated for '23.

Blackstone is a major, mainstream publisher, handling such authors as Cory Doctorow, Ben Bova and James Clavell, and has the capacity to get Harlan's work out into brick-and-mortar bookstores as well as online retailers in mass market editions for the first time in many years.

The books will be published in hardcover, paperback, ebook and audiobook.  They will be available for purchase individually and in a separate, unified edition.  With TLDV formally finished and scheduled for publication, this completes the DANGEROUS VISION trilogy of anthologies.
This post is for paying subscribers only
Already have an account? Sign in.