25 new SF/F books to check out this May
Battles for the galaxy, haunted places, and more to add to your TBR pile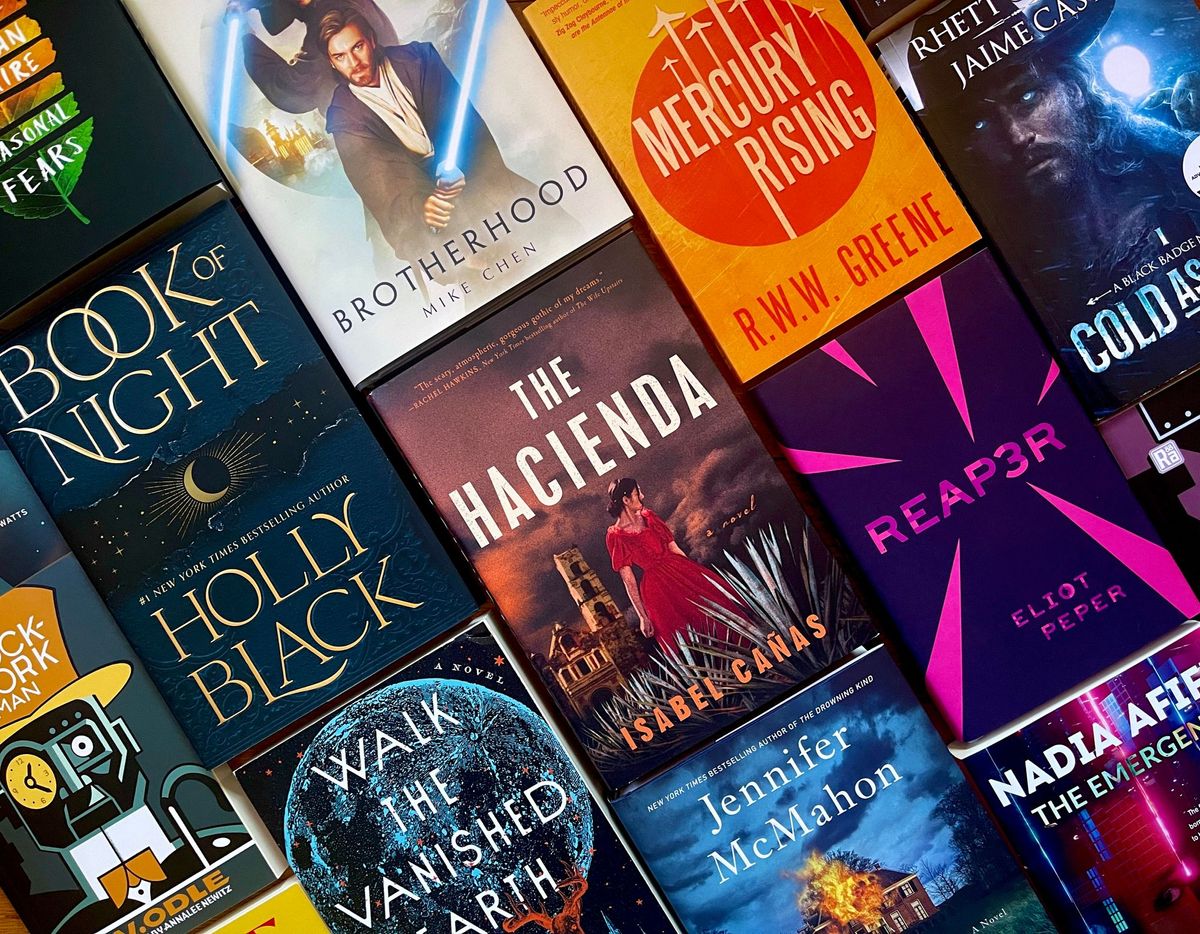 Hello!
You know the drill: new month, new books! April flashed by, didn't it? Time to clear off the TBR pile (or at least rearrange it so that it doesn't present a falling hazard) to make room for a whole bunch of new titles hitting stores this month.
Here are 25 new SF/F books to check out this May (and a couple of holdovers from April). Here's the list for April, and you can catch up on prior installments here.
If you like this list, find your next favorite read, or just want to let other people know, please consider sharing this list on your favorite social media site, and signing up as a subscriber:
As always: this newsletter is a Bookshop.org affiliate, and if you make a purchase through a link there, I might get a small commission.
---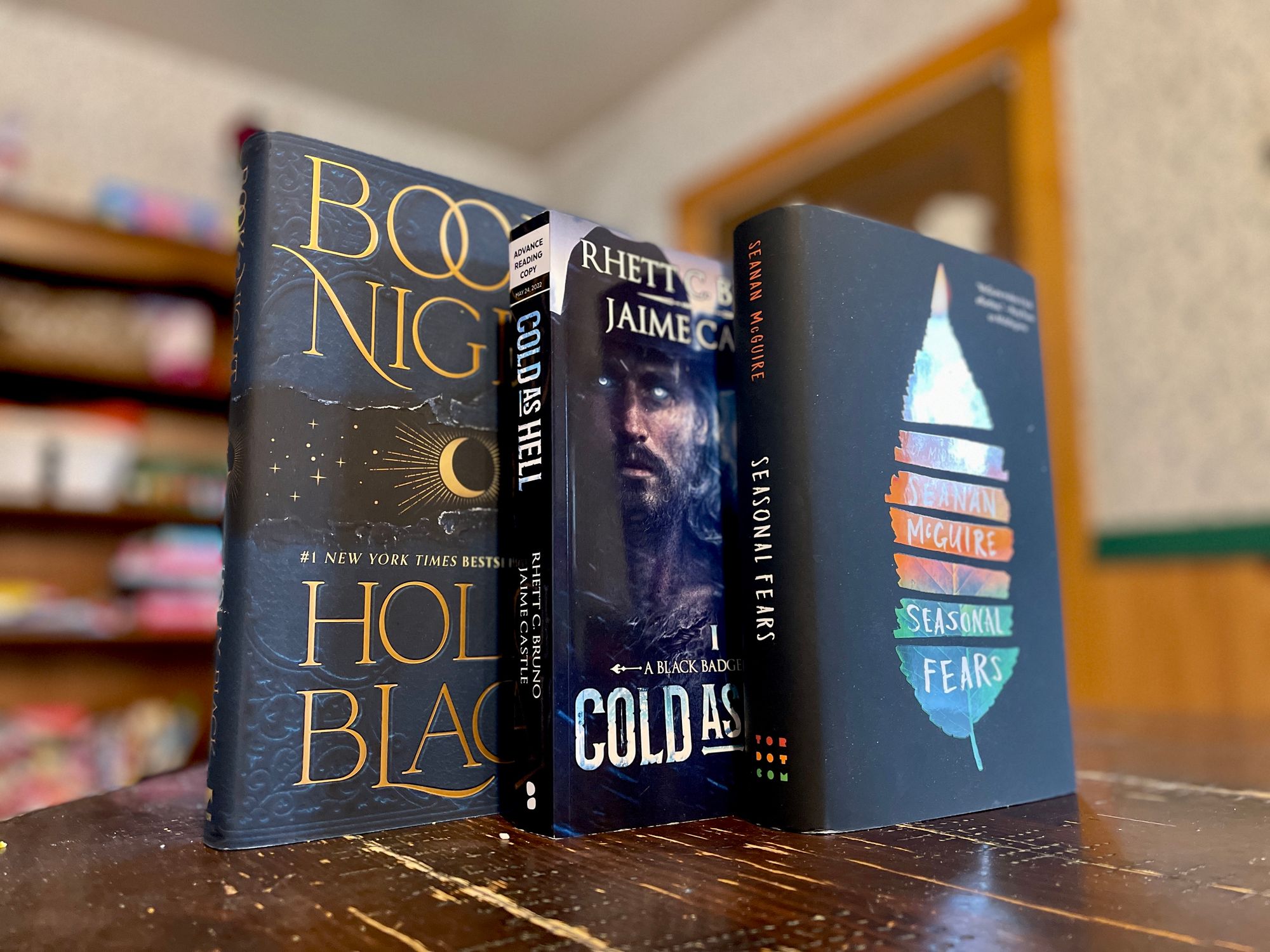 Fantasy
The Stardust Thief by Chelsea Abdullah (May 17th)
In her debut novel, Chelsea Abdullah draws on inspiration from One Thousand and One Nights, following the story of Loulie al-Nazari, a thief who saves the life of a prince, and who's pressed into service by his father to track down a legendary lamp. The stakes are high: if she refuses, she'll be executed, but should she succeed, she could be responsible for wiping the land clean of all djinn.
Kirkus Reviews gave the novel a starred review, saying "not only is the story exciting (although at least some of Omar's plot will be obvious from early on), but the characterization and growth of the three human questers—and to a certain extent, the jinn Qadir—are extremely strong; all are driven to question everything they thought they knew and to consider whether that new knowledge will change their course of action."
Book of Night by Holly Black (May 3rd)
Charlie Hall is a thief who made her living (and a lot of bad decisions) working for magicians who carried out some horrific acts with the help of manipulated shadows. Tired of that life, she's been trying to get away from the life, and put magic behind her, taking up a new vocation as a bartender.
As it turns out, leaving isn't as easy as she thought it would be. Her job still takes her into the city's underworld, her sister is desperate for magic, her boyfriend is hiding things from her, and someone from her past has resurfaced, pulling her back in to her old ways.
Writing for Grimdark Magazine, Jodie Crump says that "there is always something going on, but never at the cost of the plot. The twists seemed to come out of nowhere, yet when I traced back the scenes in the book, the clues were right in front of me. The ending is fantastic, perfectly messy, instead of being tied into an overly neat little bow.
Read an excerpt.
Cold as Hell by Jaime Castle and Rhett C. Bruno (May 24th)
In this weird western from Rhett C. Bruno and Jaime Castle, James Crowley has been stuck in purgatory ever since he was shot dead. He was saved from going to hell by the White Throne, which has him hunting down paranormal threats like demons and monsters, and when he's sent off to investigate a bank robbery, he encounters a strange outlaw with special powers, who's been terrorizing the region. As he works to track down the culprit, he's faced with temptations and the truth behind the attacks that should shake him to his core.
Publishers Weekly gave the book a starred review, saying that it's "a gritty romp sure to please fans of Jim Butcher and Mike Carey."
The Golden Swift by Lev Grossman (May 3rd)
This is one that I've been listening to with my son: the sequel to Grossman's The Silver Arrow, it's a Middle Grade story about a young girl and her brother who received a magical train on her birthday from an eccentric uncle, inducting them into a secret organization that helps transport animals around the world along their migration patterns.
The first novel was wonderful: a fantastic adventure but one with a hefty message about the state of our changing climate, deforestation and extinctions. In The Golden Swift, Kate is challenged in new ways as she encounters another train and its conductor, with some radical ideas about the role that they should be filling to save Earth's animals.
All the Seas of the World by Guy Gavriel Kay (May 17th)
In his latest fantasy, Guy Gavriel Kay returns to the Renaissance-inspired world that he explored in A Brightness Long Ago and Children of Earth and Sky, following a couple of storylines about two people who've been hired by dangerous people to carry out an assassination. One was stolen as a child and sold into slavery, while had been exiled long ago, backstories that drive both of them towards their task, one that can change the world forever.
Publishers Weekly gave the book a starred review, saying that "Kay constructs a rich world that easily draws readers in."
Kagen the Damned by Jonathan Maberry (May 10th)
Jonathan Maberry kicks off a new series with Kagen the Damned, following a warrior named Kagen Vale, who's the captain of a kingdom's palace guard, responsible for the safety of the royal family. When they're brutally attacked and murdered, Kagen is cast out and sets off on a quest to take out those who've wronged him, and exact some measure of vengeance.
Publishers Weekly says that "fantasy readers will be spellbound by the intricate worldbuilding and the delightful cast," and that it's a "promising start."
Read an excerpt.
Seasonal Fears by Seanan McGuire (May 3rd)
In this followup to her 2019 novel Middlegame, Seanan McGuire returns to the world in which Roger Middleton and Dodger Cheswich, two twins separated at birth who were created by an alchemist to take over the world. McGuire's been doing some interesting things with this particular world: she's released a couple of the books from within the world, Over the Woodward Wall and Along the Saltwise Sea — with a third, Into the Windwracked Wilds set to come out in October.
This novel is described as a companion book, and it picks up the story of Harry March and Melanie Cosgrove, a couple who've had to deal with the fact that Melanie has a deadly heart condition that means she won't survive until adulthood. When she abruptly dies and comes back to life, they learn that they have a special destiny: to become the incarnations of Winter and Summer, but first must prove their worthiness.
Publishers Weekly says that "However complicated the premise and worldbuilding may be, it's all held together by Harry and Melanie's unwavering partnership, and the strength of family, both blood and found. The result is a worthy, highly intelligent, wholly satisfying expansion of the Middlegame mythos that will leave readers wanting more."
Read an excerpt.
The Middling Affliction by Alex Shvartsman (May 31st)
Alex Shvartsman kicks off a new series, the Conradverse, about a magician named Conrad Brent, who protects Brooklyn from supernatural threats. Magicians are rare, and Conrad is an outcast from the magical community. He's a middling, someone who's only half-gifted, and as a result, he keeps what abilities he does have under wraps.
After encountering an auction and a middling who's just manifested powers, he makes it his goal to help her, only do discover a plot by the auction's highest bidder to release a chemical weapon on the magical community. Before he can act, he's exposed, stripped of his magical objects and allies, he's forced to set off on his own to save the city.
Publishers Weekly says that "Shvartsman takes a kitchen sink approach to urban fantasy, packing enough plot into this volume to span a whole series. His supernatural New York City is vibrant and authentic, and Conrad fits right in with wisecracking fan favorite heroes like Harry Dresden and Simon Canderous. The result is a thoroughly satisfying romp." (It also has an excellent cover.)
Siren Queen by Nghi Vo (May 10th)
Nghi Vo's latest is set during the early years of Hollywood, and follows an aspiring actress named Luli Wei. She encounters plenty of challenges: the business of making movies and anti-Chinese racism, but sets her sights high: she wants to be a star, not a maid in the background. As she enters the business, she finds that the worst monsters aren't the ones on screen, and the studios operate with the help of some dark magic and sacrifices, and that fame will come with a price.
Writing in Lightspeed Magazine, Aigner Loren Wilson says that "Vo does an excellent job at depicting both physically and emotionally what it's like being in queer spaces with other queer people and identifying it as a safe place—well, safe for some."
Read an excerpt.
---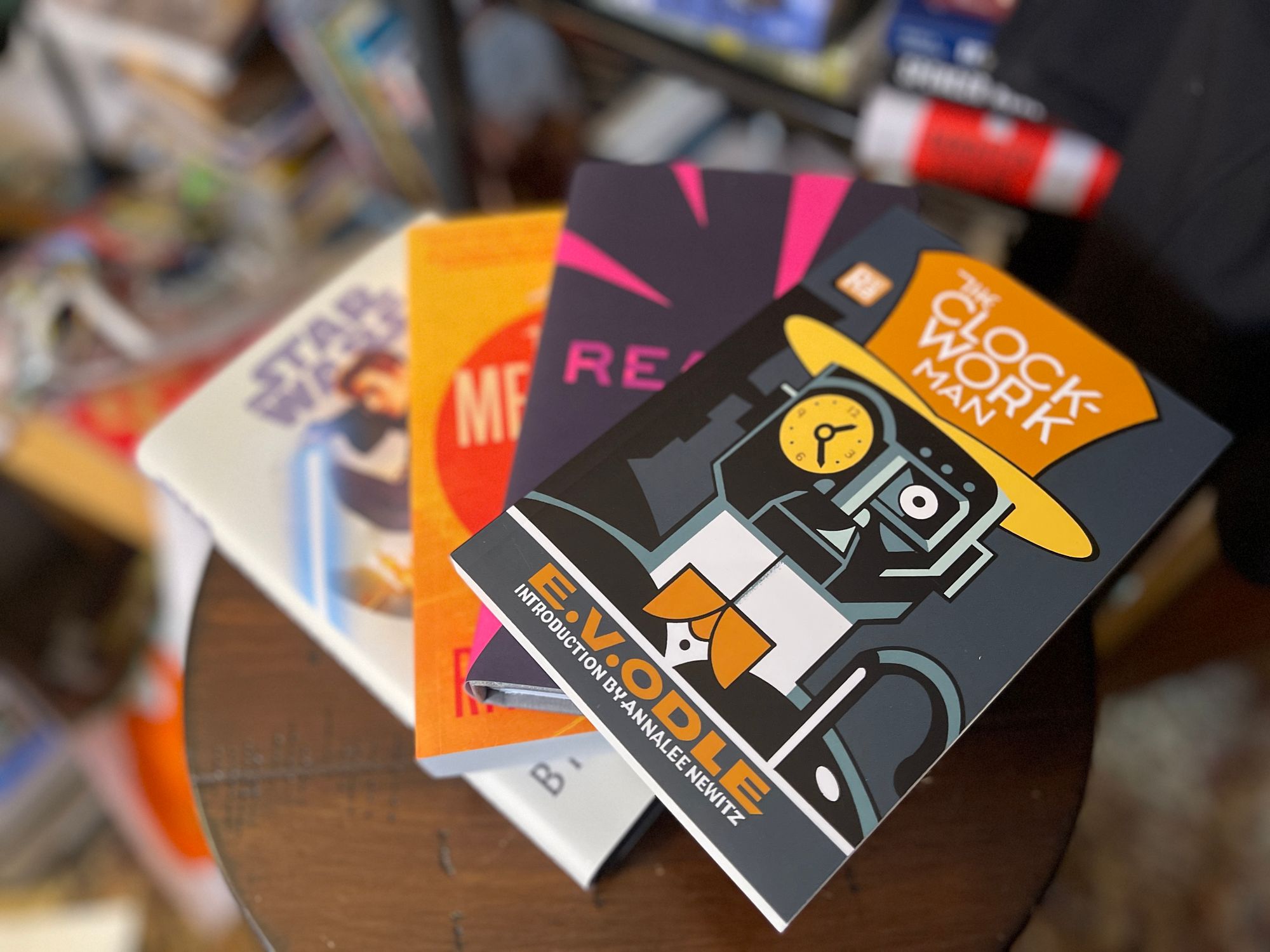 Science Fiction
The Emergent by Nadia Afifi (May 17th)
Nadia Afifi follows up her debut novel The Sentient with The Emergent. In the former, Amira Valdez was a neuroscientist who had escaped from the religious compound in which she was raised, and ran into problems when she was assigned to work on a cloning project, and a deadly plot to stop it.
In The Emergent, the world's first clone has been born, and she faces a threat from the Trinity Compound in the form of its new leader, who has a strange neurological connection with her. To stop the threat, she has to team up with a mysterious scientist, Tony Barlow, who has secrets of his own, which might have major consequences for the future of humanity.
Star Wars: Brotherhood by Mike Chen (May 10th)
2022 marks the 20th anniversary of the film Attack of the Clones, and to tie in with the milestone (and presumably, the upcoming Obi-Wan Kenobi series on Disney+), Lucasfilm is bringing out a new adventure featuring Obi Wan and Anakin Skywalker: Star Wars: Brotherhood.
This story is set during the early days of the Clone Wars: after an explosion occurs on Cato Neimoidia, the capital of the Trade Federation, the Republic dispatches Obi Wan and Anakin to try and preserve the planet's neutrality. Along the way, the pair are still growing and learning to work with one another amidst the stresses of war.
Read an excerpt here and here.
Rosebud by Paul Cornell (April 26th)
In this short novella, Paul Cornell sketches out the story of five digital creations: people condemned to oversee a survey ship sailing through the depths of space. When they encounter a mysterious sphere, they decide to try and capture it and get rewarded for their discovery. But when they approach, their ship malfunctions, and they're forced to take on the role of surveying it themselves, and discover something that could change the world as they know it.
Mercury Rising by R.W.W. Greene (May 10th)
In this alternate history, the space race plays out a little differently. In 1961, aliens from Mercury launch an attack against Earth, and is repelled thanks to the heroic efforts of Jet Carson and the Eagle Seven and their Soviet counterparts. Years later, a mane named Brooklyn faces a choice: when he's set up for a murder he didn't commit, he can head off to jail, or join the Earth Orbital Forces to defend the planet. He picks the latter, hoping to do his time and get out. The universe has other ideas.
Publishers Weekly says that "each setting change brings new curveballs that confound predictions, and the separate episodes eventually build into one another, creating a genre-bending romp."
Future Artifacts: Stories by Kameron Hurley (May 17th)
Kameron Hurley has been steadily producing short fiction for a number of years now (alongside her excellent novels), and she's gathered together 18 of them, ranging from time-traveling soldiers, biological warfare, investigations, and quite a bit more.
Read an excerpt.
Under Fortunate Stars by Ren Hutchings (May 10th)
A ship's captain named Jereth Keeven escaped from a generations-long war between humanity and the alien Felen. His flight is cut short when his ship breaks down in an strange rift in space. When he finally saved by a research vessel, he discovers that 152 years have passed.
Uma Ozakka, the chief engineer of the Gallion is a history buff, and is shocked to discover that the ship they've rescued has some of the heroes who brought the conflict to a close. The crew of the Jonah is confused, , because their pasts don't appear to line up correctly, but as both ships run into trouble in the rift, they have more pressing issues at hand.
Library Journal gave the book a starred review, saying that it's "an engaging space saga with time-travel twists, and a compelling look at how past and future are created by not only by those who live it but those who record it."
Read an excerpt.
The Clockwork Man by E.V. Odle (May 3rd)
Joshua Glenn's Radium Age series from MIT Press continues with a pair of new releases (more on the other one in a moment), one of which is E.V. Odle's The Clockwork Man. Originally published in 1923, the book is hailed as the first cyborg novel, in which a mysterious being abruptly appears in the midst of a cricket game in 1920s England. The astonished bystanders soon learn that it's a creature from the distant future, and warns of the dangers that men pose to society, and the drastic measures taken in the future to try and control them.
This edition features an introduction by io9 co-founder Annalee Newitz, which is worth the price of admission alone.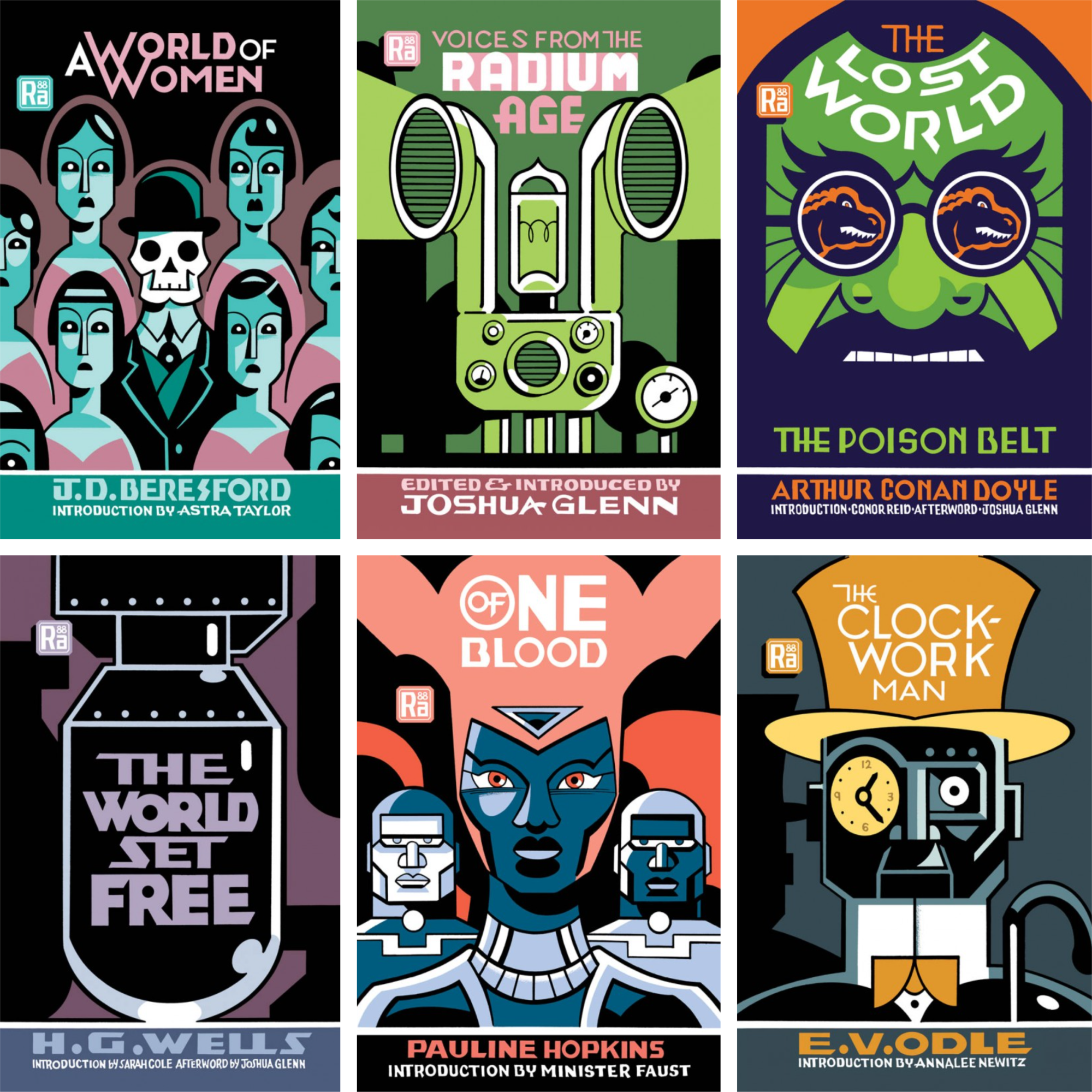 Reap3r by Eliot Peper (May 18th)
I've long been a fan of Eliot Peper's books: his novels Cumulus and Veil were excellent, thought-provoking techno thrillers, and I'm excited to dig into this one. This one looks just as interesting: a thriller that brings together scientists, a podcaster, a venture capitalist, and an assassin who'll be involved in a plot that could change the direction of human history that stretches across the world.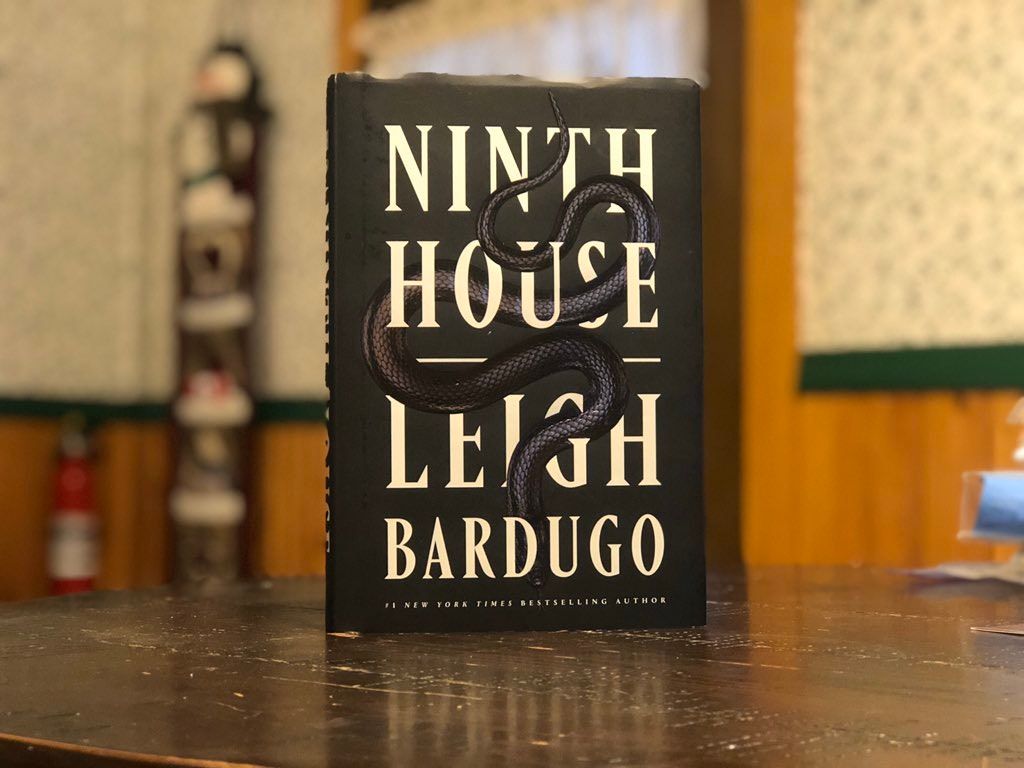 Someone in Time: Tales of Time-Crossed Romance edited by Jonathan Strahan (May 10th)
As the subtitle suggests, Jonathan Strahan's latest anthology is all about the complications that time travel brings to romance. This new book features stories from a whole bunch of excellent authors such as Alix E. Harrow, Zen Cho, Sarah Gailey, Elizabeth Hand, Theodora Goss, and quite a few more.
Walk the Vanished Earth by Erin Swan (May 31st)
For her debut novel, Erin Swan brings out a sweeping, multigenerational tale of a family who's witness to the decline of Earth's biosphere. Starting in 1873 with a bison hunter named Samson, she traces the family's journey through the centuries as they cope with the effects of climate change and ecological devastation, taking them from Kansas, to floating cities, to Mars as they grapple with the choice to continue forward and adapt to a changing Earth.
Publishers Weekly says that "Moon and the other characters are created with true depth of feeling, and the consideration of motherhood as its meaning changes over time lands as just short of epic."
Eyes of the Void by Adrian Tchaikovsky (May 3rd)
The second installment of Adrian Tchaikovsky's Final Architecture trilogy (following last year's Shards of Earth) picks up the story of a post-Earth future in which humanity escaped to the stars and discovered that some long-vanished enemies, the Architects, might be returning.
The alien artifacts that had spared humanity decades ago no longer work, and Idris, a former soldier and explorer, finds himself on the front lines once again, an Intermediary who can communicate with his enemies. As he and a group of allies seek out a weapon that can help save humanity, he has to go back to the place where he gained his abilities, and in doing so, discovers something that changes everything.  
Listen to an excerpt.
The World Set Free by H.G. Wells (May 3rd)
The other installment of MIT Press's Radium Age series is one of the classics from H.G. Wells: The World Set Free. While Wells is probably best known for The Time Machine and War of the Worlds, this novel is probably his most prophetic. Written in 1913 just before the outbreak of World War I, he warned of the dangers of the nuclear bomb (decades before we actually ended up dropping a pair on Japan), and is a parable of the dangers that technology brings to war.
---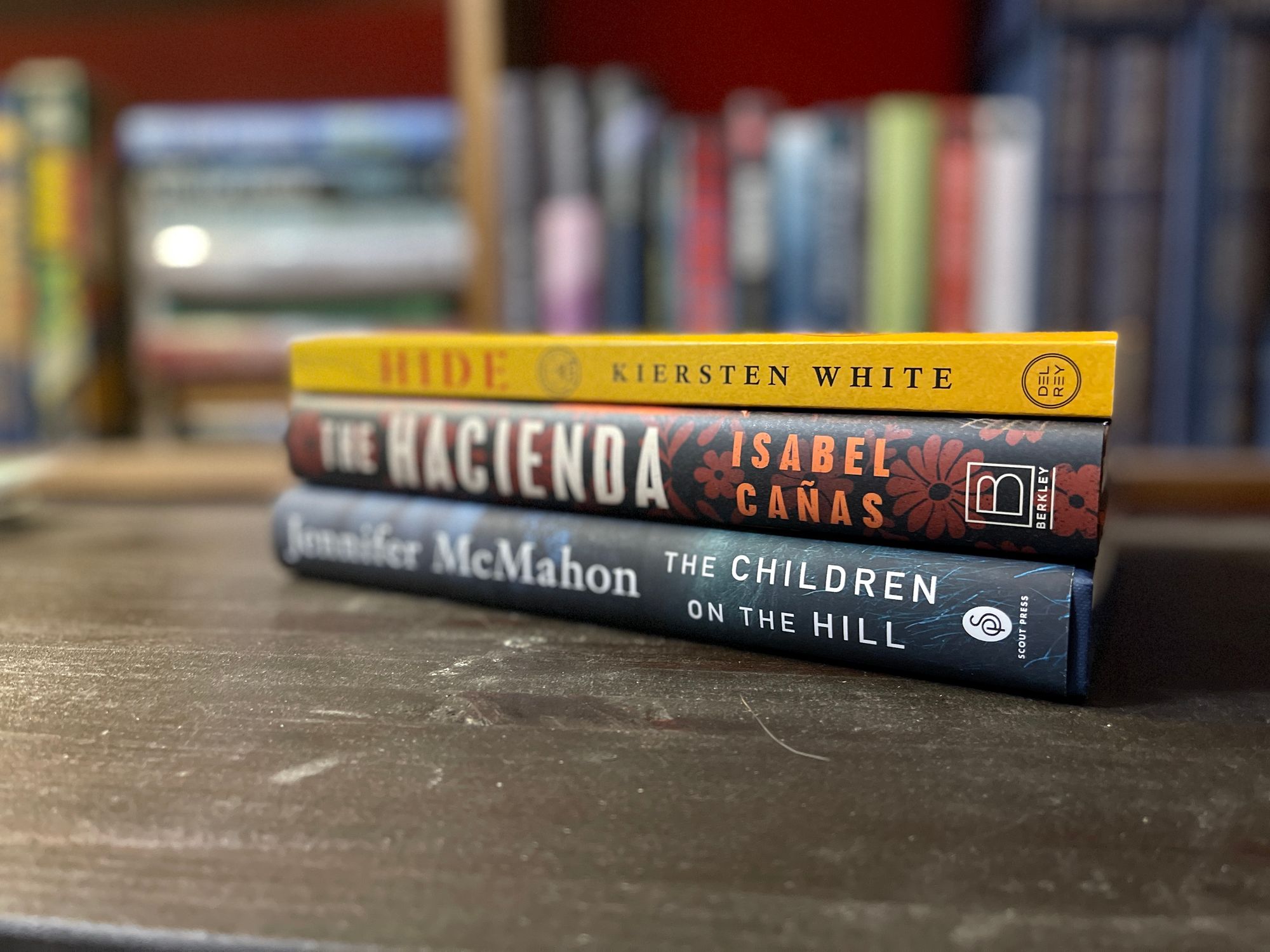 Others
The Hacienda by Isabel Cañas (May 3rd)
Set during the aftermath of the Mexican War of Independence (1810-1821) Beatriz's father was executed and she was cast out of her home. Seeking some form of security, she agrees to wed Don Rodolfo Solórzano, even as rumors surrounding the nature of the death of his first wife swirl.
Entering the home, she realizes that there are strange things afoot: she feels as though she's being watched, and her husband's sister practices strange rituals to ward off spirits. She turns to a priest named Padre Andrés for help, hoping that they'll be able to fight off a horrifying spirit.
Publishers Weekly gave the book a starred review, noting that "Cañas clearly knows the genre, alternately deploying and subverting haunted house tropes. The result is a brilliant contribution to the new wave of postcolonial Gothics."
NPR's Ayesha Rascoe interviews Cañas about the book. Read an excerpt.
The Children on the Hill by Jennifer McMahon (April 26th)
Jennifer McMahon's latest book is set here in Vermont (McMahon lives the next town over from me) and is set in 1978, following a psychiatrist named Dr. Helen Hildreth who works at a treatment center and helps raise her two grandchildren, Violet and Eric. One day, she brings home a strange new girl to stay with her, Iris.
Vi and Eric are excited: they invite her to their monster club, where they work to catalog the creatures they say exist all around them, and slowly, Iris warms up to them. Years later, a podcast host named Lizzy Shelley visits Vermont to explore the story of a young girl who's gone missing, and is determined to track down the creature responsible.
The High Sierra: A Love Story by Kim Stanley Robinson (May 10th)
Kim Stanley Robinson is best known for his science fiction novels like Red Mars or his latest, The Ministry for the Future, but his next release is something a little different: a nonfiction book about his love affair with the Sierra Nevada Mountains.
Robinson's known for his love of hiking and has spoken quite a bit about how it's changed him and how he views the planet, and this book is a story about the mountain range: where they came from, how they were explored, and the people who've long lived amongst them.
Hide by Kiersten White (May 24th)
Fourteen people are enticed into taking part in a horrifying contest: spend a week in an abandoned amusement park, and avoid getting caught. If you succeed, you'll get an enormous prize.
Of course, things are rarely that simple, are they? One contestant, Mackenzie "Mack" Black, is skilled at hiding and avoiding detection, and the prize money can catapult her out of a life of homelessness. But there are some horrors lurking in the park, and as her fellow particiants begin vanishing, she realizes that there's something even darker at play.
Publisher's Weekly gave the book a starred review, saying that "White skillfully balances the terrifying solo experiences of individual characters, the tense group dynamics, and the park's backstory to create a constantly shifting narrative backed by a growing sense of dread."
Read an excerpt.
---
Thanks for reading: let me know what stands out for you, and what books you've enjoyed reading lately.
Andrew