Here are the 2022 Philip K. Dick Award Finalists
The best paperback originals of 2021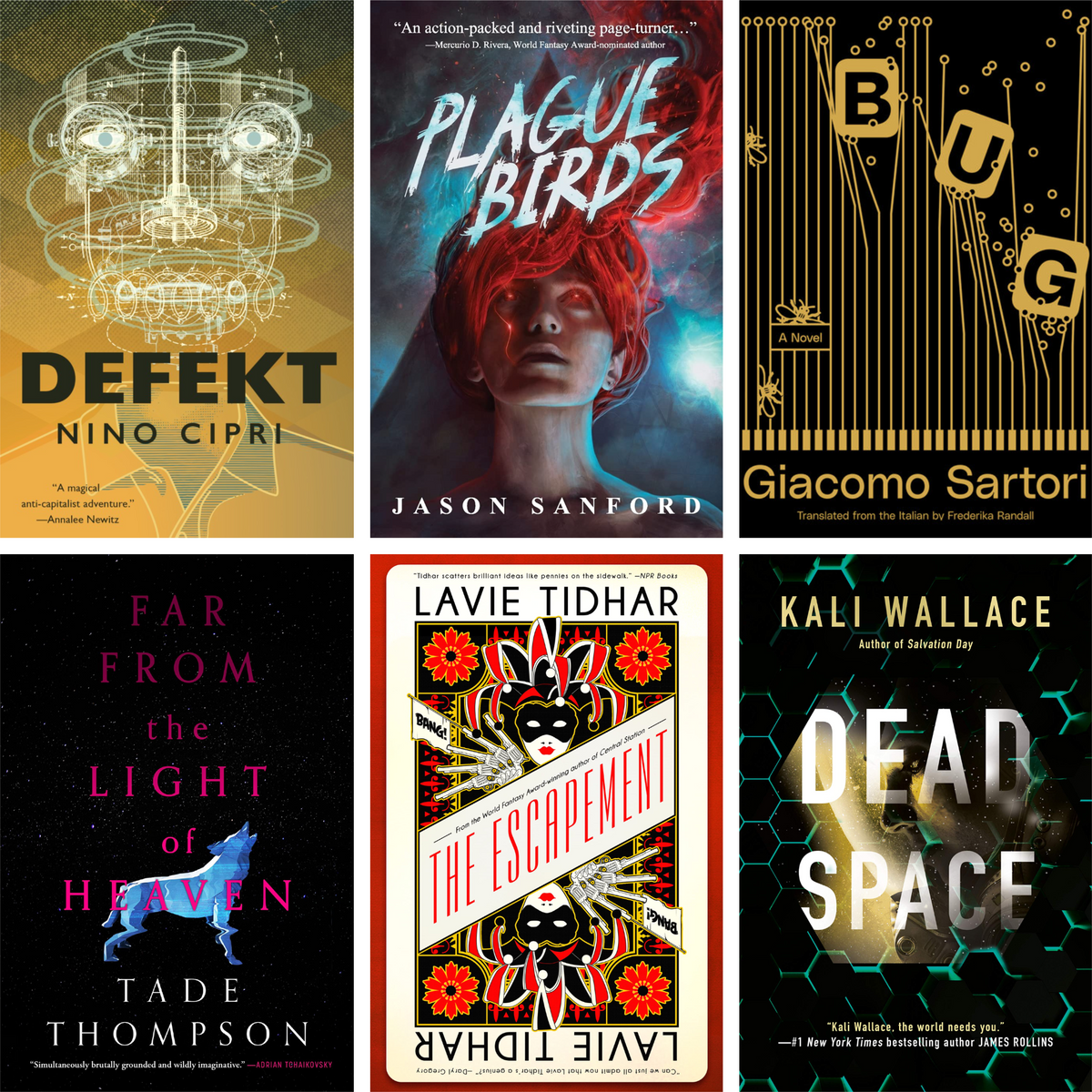 The Philip K. Dick Award, Philip K. Dick Trust, and the Philadelphia Science Fiction Society have announced the finalists for this year's Philip K. Dick Award, an annual honor reserved for books published in the past year in paperback.
The award was launched in 1983, and it's honored such authors as Rudy Rucker, William Gibson, Ian McDonald, Carol Emshwiller, Gwyneth Jones, Meg Elison, Ramez Naam, Carrie Vaughn, Sarah Pinsker, and Alison Stine. The shortlist is selected by a group of judges, which include John P. Murphy, Kelly Robson, David Sandner, Allen Steele, and Molly Tanzer (Chair).
Here are this year's finalists:
Defekt by Nino Cipri (Tordotcom Publishing)
Plague Birds by Jason Sanford (Apex Book Company)
Bug by Giacomo Sartori, translated by Frederika Randall (Restless Books)
Far From the Light of Heaven by Tade Thompson (Orbit)
The Escapement by Lavie Tidhar (Tachyon Publications)
Dead Space by Kali Wallace (Berkley Books)
The recipient of the award will be announced (along with a special citation) at Norwescon 44 on April 15th.