All the books to read this September
Stories about vampires, folklore, and hidden kingdoms to cozy up to this fall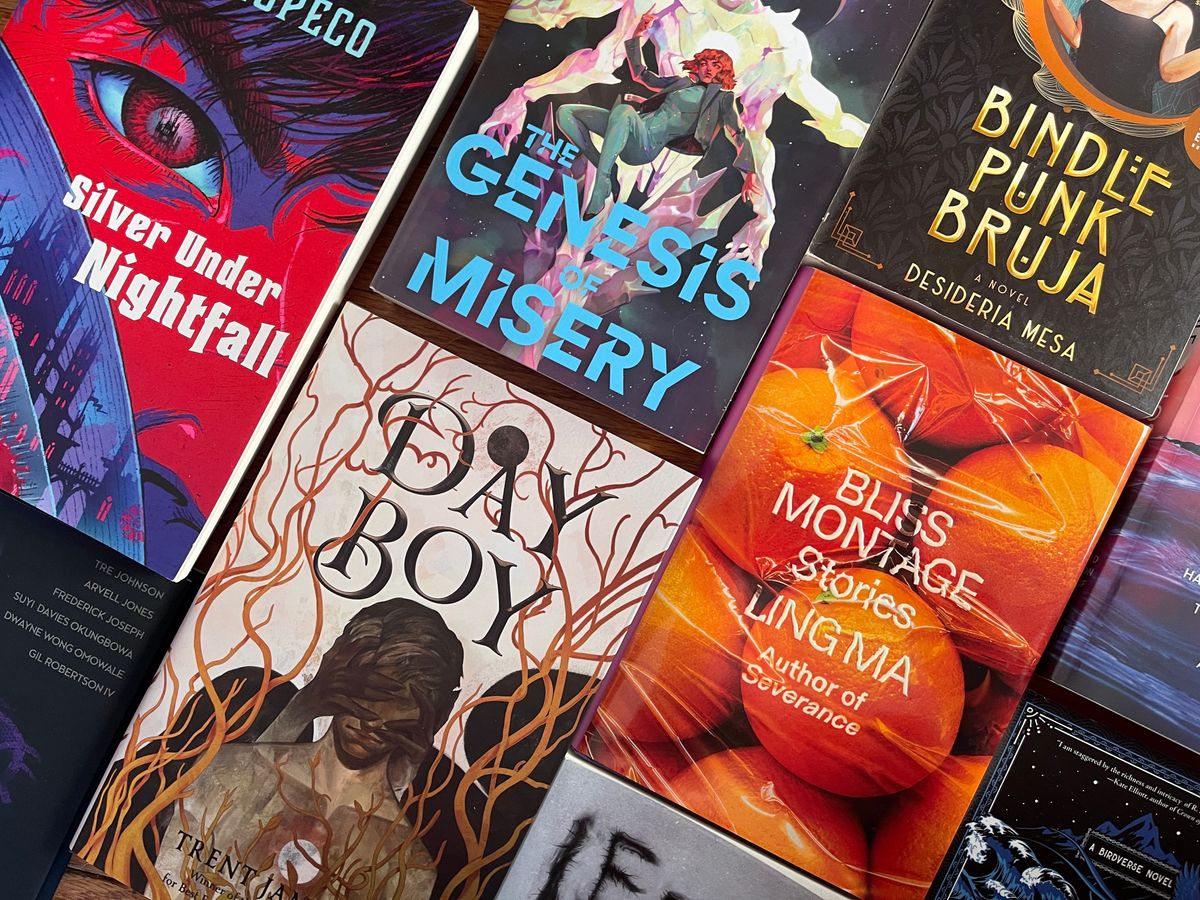 It's September, and like someone flipped a switch, the weather here dropped to fall-like temperatures. This is where I'm happiest: it's a comfortable level to exist at, whether I'm reading indoors or outdoors. I'm looking forward to this long weekend: I've been reading at a good clip, and have some books that I'm excited to dig into, along with the random projects that I've got going on here.  
Here are 19 new SF/F/H books hitting stores this month that you should check out. As always, you take a look at prior lists here. And of course: my own book is now out in stores: Cosplay: A History!
Usual disclaimers: this newsletter is a Bookshop.org affiliate, and if you make a purchase through a link there, I might get a small commission.
If you happen to find a book on this list that you enjoy, please consider signing up as a supporting subscriber to Transfer Orbit. Your support helps keep this newsletter going in many ways, and we've got a good stack of in-depth posts coming up in the coming month. In addition to helping support that writing, you also get access to the Slack community. (We're currently nerding out about the Rings of Power series). You can sign up here:
---
Fantasy
The city of Bezim is a magical city, where alchemists jump from reality to reality to acquire components for their magic. It's a wonderful and dangerous place, and it's all put in danger when a young alchemist named Siyon Velo accidentally accomplishes an impossible type of magic that thrusts him into newfound fame. But that praise is short-lived: he seems to have unbalanced reality in his exploits, threatening to destroy the city, and it's going to take everything in his power, and a miracle, to save everyone.
Publishers Weekly says that "Evans trusts readers to untangle the rules of her expansive world with minimal exposition, which may prove disorienting to some, but the witty prose, endearing characters, and sense of playful whimsy throughout keep the pages turning."
Day Boy by Trent Jamieson (August 23rd)
In this coming of age fantasy novel, the Masters rule over the Red City and surrounding lands, cruelly overseeing their subjects. Their will is carried out by servants known as Day Boys. Mark is one such person, serving under a Master known as Dain. If he works faithfully (And survives) he might get the opportunity to be transformed into one one of the immortal and powerful Masters.
Discontent is beginning to spread throughout the Red City, and as Mark begins to approach manhood, his loyalties and allegiances are beginning to strain, and he'll have to choose a side before too much longer.
Fairy Tale by Stephen King (September 6th)
Stephen King's latest novel follows a high school student named Charlie Reade, who's been dealing with a lot: his mother died, and his father has fallen into alcoholism. He's been force to grow up quickly, and soon finds an escape with a dog named Radar and her reclusive owner, Howard Bowditch.
Bowditch lives on an isolated house with a locked shed, and when he dies, he leaves Charlie a cassette tape with a fantastic tale: the shed contains a portal to another world. When he discovers it for himself, he finds a fantastical world in peril.
The New York Times says that it's a "multiverse-traversing, genre-hopping intertextual mash-up, with plenty of Easter eggs for regular King devotees. Thankfully, it's also a solid episodic adventure, a page-turner driven by memorably strange encounters and well-rendered, often thrilling action."
The Unbalancing by R.B. Lemberg (September 20th)
For more than a decade, R.B. Lemberg has been writing out a series of fantasy stories in places like Beneath Ceaseless Skies, Goblin Fruit, Strange Horizons, and Uncanny Magazine, which they've called Birdverse. Their next book is The Unbalancing, the first novel set in this world, and it follows a poet named Erígra Lilún, who has a connection to one of the troubled stars of the world, but who's reluctant to take on the position of starkeeper.
The star was placed in the world under the Gelle-Geu archipelago, and it's been troubled by nightmares, which the present starkeeper, Ranra Kekeri, has been trying to contend with, only to realize that the situation might be more dire.
Publishers Weekly says that "Brisk action balances the meditations on gender and glimpses of the complex magic system as this unpredictable tale wends to an intense and deeply moving climax. It's bittersweet and lovely."
Ithaca by Claire North (September 6th)
Clair North kicks off a new trilogy that reimagines the story of Odysseus and his mission from Ithaca to Troy. 17 years ago, Odysseus left the island along with all of the men, and follows the story of Penelope as she struggles to retain her position as queen.
As the years drag on, rumors begin to spread that Odysseus has been killed in battle, and suitors begin to appear to try and take his place. It's up to her to try and hold onto the throne and ensure that Ithaca doesn't descend into conflict with the power vaccum, and it'll take all of her wits and her allies to survive.
Naomi Novik wraps up her Scholomance trilogy, a series about a dangerous fantasy academy that kicked off with A Deadly Education and The Last Graduate. Galadriel "El" Higgins has survived her education at the deadly school by trapping most of the dangerous creatures in it, before getting her and her fellow students out, except for her enemy-turned lover Orion Lake. Now, she'll have to head back into the school to try and save him, turning to some desperate measures to do so.
Publishers Weekly gave the book a starred review, saying that "this exquisitely well-crafted work engages deeply with genre classics like the Lord of the Rings and The Ones Who Walk Away from Omelas while offering up its own detailed and original world full of clever parallels and a fascinating magical catch-22...this is a knockout."
---
Horror
Remy Pendergast is an outcast: he's thought to be half-vampire after his mother eloped with one, while his father, the Duke of Valenbonne, has trained him to be a weapon to track down the rogue vampires that get out of line.  
With the arrival of a new breed of vampire outside the city, he sets off to investigate, and discovers a vampire heiress, Xiaodan Song and her fiancé, vampire lord Zidan Malekh. They might be able to help him and his city defeat these new threats, and as they team up, Remy has to figure out how to navigate his own reputation within the kingdom, his feelings for this strange couple, and survive the threats that come before them.
Publishers Weekly says "Chupeco's multilayered gothic world is packed with political intrigue and treachery in both human and vampire realms and a delightfully queer cast."
Leech by Hiron Ennes (September 27th)
For centuries, the Interprovincial Medical Institute helped protect humanity by infecting the bodies of human doctors – it's a sort of parasitic hive-mind that has served humans well in this distant, post-apocalyptic future. But when one doctor is sent to Château de Verdira in the far north to replace his predecessor, he discovers a mystery: the Institute isn't sure how this body has gone astray, and he discovers that there's another parasite out there, one with less altruistic motives for humanity.
Publishers Weekly gave the book a starred review, saying that Ennes' "greatest strength is in narrative voice, rendering the Institute's hivemind with laser precision. This is a must-read for readers looking for something new from the horror genre."
Daphne by Josh Malerman (September 20th)
Josh Malerman is known for horror novels like Bird Box and Malorie, and has a new thriller to entertain you this fall: Daphne. It's his take on the slasher genre, following a woman named Kit Lamb, who's enjoying her last summer before she heads off to college with her friend Dana, and her time on her high school basketball team.
Before a major game, a fellow member of her team tells them about a woman named Daphne who had attended their school and who died under mysterious circumstances, and shortly after that retelling, her fellow teammates begin vanishing, leading them to believe that Daphne is real, and that they've summoned the spirit. Kit and her friends have to figure out the truth behind the story to make sure that they aren't next.  
---
Science Fiction
When I was an early science fiction fan, one of the first books that I picked up was Julie E. Czerneda's In the Company of Others, and it's a book that's remained on my mind ever since – the story of humanity's contact with a mysterious fungal life form known as the Quill. It's worth picking up.
Czerneda has been writing for a bit longer than that book, and 2022 marks her 25th anniversary of her first novel (A Thousand Words for Stranger) and short story, "First Contact, Inc." and to commemorate, she's releasing a collection of her short fiction: "I dove into my published short fiction. Some I included because they were challenging to write. Several show my growth as a writer. I love them all."
Nona the Ninth by Tamsyn Muir (September 13th)
Tamsyn Muir returns for a third installment of her Locked Tomb series, Nona the Ninth, which follows her blockbuster novels Gideon the Ninth and Harrow the Ninth.
In the first book, we met Gideon, the fantastically crude Swordswoman in the service of the necromancer Harrowhawk. Harrow ended up consuming Gideon to become the Lyctor in service of the Emperor, but tried to retain Gideon's identity by removing her memories of her. Now, we're introduced to Nona, a woman who's lacking in the necromancer's abilities, but who's inhabiting the body of Harrow and who has Gideon's eyes. Now, their city is about to be overrun by zombies, and she has to figure out who she is in order to save her home, even if all she wants is a normal life.
Kirkus Reviews gave the book a starred review, saying that its "deceptively quiet beginning rockets to a thrilling finish, preparing us for the next volume's undoubtedly explosive finale."
Lost in Time by A.G. Riddle (September 1st)
In this time travel thriller, a scientist named Dr. Sam Anderson wakes up to discover that his wife has been murdered, and he and his daughter are quickly accused of carrying out the act. To save his daughter, he confesses, and he's sentenced to a horrific fate: sent back in time 200 million years to live out his life in exile.
His daughter Adeline doesn't accept his fate, and she sets out to not only prove his innocence, but to bring him back, uncovering a deeper mystery.
Publishers Weekly gave the book a starred review, saying that "by creating sympathetic and complex characters, the author makes suspending disbelief easy. Readers won't be able to turn the pages fast enough."
Travel By Bullet by John Scalzi, narrated by Zachary Quinto (September 1st)
John Scalzi's latest release isa  new installment of his audio-first Dispatcher series. The stories are short audio dramas (the first is The Dispatcher, and the second is Murder by Other Means), set in a world where anyone who's murdered will come back to life. This quirk in reality has led to a new vocation: a Dispatcher, someone who sits in on hazardous things like surveries, on the off chance that someone might perish. They'll step in and murder the person, in order to bring them back to life.
In this latest installment, Tony is called into such an operation by a friend and fellow dispatcher, and ends up finding himself caught in a larger plot involving real estate and cryptocurrencies.
(If print is your thing, this will eventually make its way to a physical copy, like the first two.)
I first came across Ling Ma's writing with her debut novel Severance, a novel about a pandemic and the stresses of a millennial living in New York. Ma is now back with a collection of short fiction: eight stories, following a whole bunch of different characters, most with a speculative bend.
Strange Horizons notes that "while several of the stories use the fantastic in this way to illuminate their themes, others make use of painfully authentic details, illustrating the absurd cruelties of their narratives."
I was a huge fan of Neon Yang's Tensorate fantasy series (my review from a couple of years ago), and I've been intrigued about what they'll be doing with a full-length novel. That book is Genesis of Misery, a space opera about a young woman who hears a voice that says she's been chosen to lead an army into a massive war.
Misery Nomaki was raised on a distant moon, and heard such a voice, and believes that it's just a delusion brought on by the exposure to space. But they're thrust into the forefront of this destiny, to lead the Emperor of the Faithful's armies in a holy mech, even as they doubt their own abilities and fate.
Publishers Weekly gave the book a starred review, saying that "themes of faith, suffering, queerness, and duty are given plenty of room to breathe as Misery and their ragtag gang of friends struggle to navigate a universe as complex and gorgeously rendered as it is hostile to those on its margins."
---
Nonfiction
I've written quite a bit over the years how fiction can influence governmental policy, particularly in military circles, and this new book from Benjamin Griffin looks like it'll hit that spot nicely: a look at the relationship between President Ronald Reagan and how fiction from authors like Tom Clancy and Louis L'Amour, and others influenced his worldview. This goes up on the "instabuy" list for me.
This looks like a very intriguing volume: an overarching history of San Diego Comic-Con, told by the people who were there. I've got an advance copy of this, and I've been flipping through it with great interest (in no small part because this is a book I would have loved to have picked through while writing Cosplay!)
Klickstein interviewed a ton of folks for this, including authors like Greg Bear, Gregory Benford, Neil Gaiman, comic book folks like Frank Miller, actors and filmmakers like Bruce Campbell, Felicia Day, Bill Mumy, Kevin Smith, and a whole bunch of fans who were on the committees that ran the event.
Marvel's next big film is Wakanda Forever, the sequel to Black Panther. That first film was a huge deal in the film and fan world, and this volume of essays takes a close look at the impact that it had, pulling in thoughts from authors like Maurice Broaddus and Suyi Davies Okungbowa, as well as folks who worked on the film like costume designer Ruth E. Carter. This looks like it'll be a fascinating read ahead of the film.  
One of genre fandom's most beloved figures, Terry Pratchett, is getting an official biography. He passed at the age of 66 in 2015 due to complications from Alzheimer's disease, and at the time, had apparently been working on a memoir with Rob Wilkins, his assistant and business manager, who's now turned the project into an official biography. This looks like it'll be a must-buy, one that'll delve into Pratchett's upbringing and career, and his struggles with the disease that ultimately ended his life.
(This doesn't look like it's officially published in the US just yet, but it does seem like it's available from UK/Commonwealth publishers.)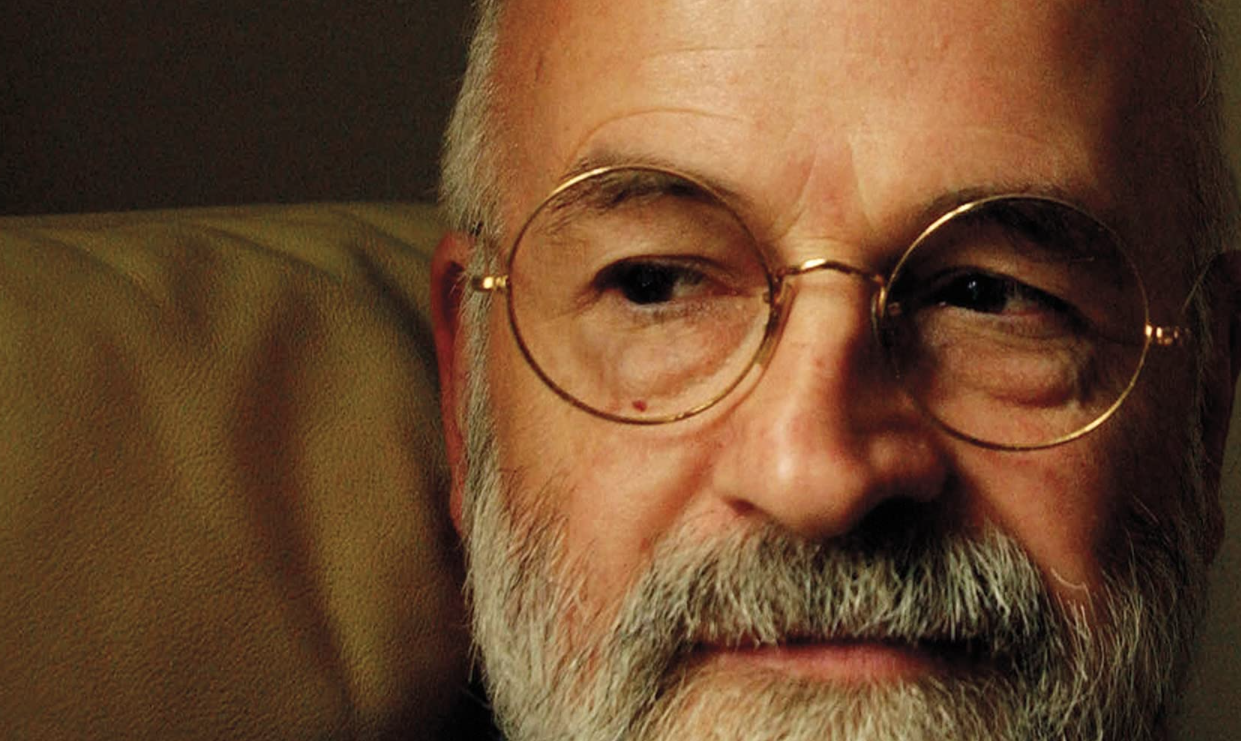 ---
That's it for this weekend. I hope that you have a good, long weekend. As always, let me know what catches your eye, and what you've been reading.
Andrew