System shutdown
Two cosplayers reflect on Disney's immersive Star Wars experience, Galactic Starcruiser in light of its announced closure


Galactic Starcruiser is shutting down.
Yesterday, word broke that Disney was shutting down its immersive Star Wars attraction that is part of the Walt Disneyworld Resort in Orlando. First announced in 2017, it was a radical idea for theme park entertainment: a themed hotel that would literally bring guests into a galaxy far, far away. The rooms, fixtures, hallways, food, and common spaces would all be designed as though you were aboard a starship called the Halcyon on a cruise through the galaxy, staffed by crew members and robots that would help guide you through a story over the course of your two-day stay.
The all-inclusive experience wasn't cheap: that stay for two guests cost $4,809, while a family of four was $5,999. That's a pretty staggering picture for a destination vacation (although I've heard friends joke that it's a bargain compared to what it costs to actually get into space), but it's a trip that I've seen people go on multiple times. The cost isn't just for the rooms and food and a trip to Disneyworld: it's a brief jump into George Lucas's world, and which visitors that I've talked to have raved about.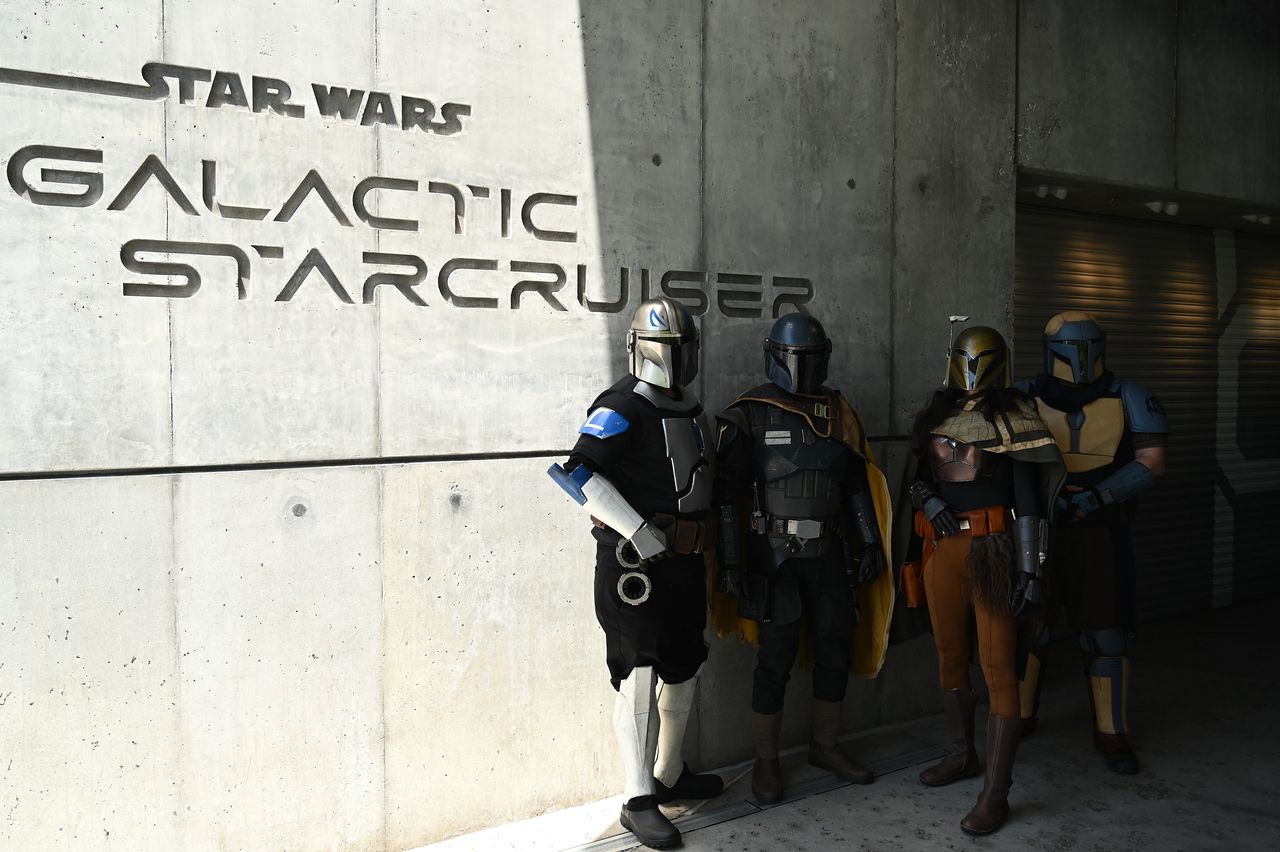 I've written a bit about cosplay over the years, and included a bit about Galactic Starcruiser in my book, Cosplay: A History. Cosplay as a field and vocation is all about bringing a fictional world to life through costuming, and what Disney's attraction did was bring that tendency another step forward: not only breathing life into the characters, but the trappings of the universe as well. Guests were encouraged to bring costumes with them, and Galactic Starcruiser became something of a destination for those in the Star Wars costuming community: a place where they could don those outfits and become part of the world.
Indeed: Galactic Starcruiser wasn't just a theme park for people to reenact their childhood fantasies: like Disney's Galaxy's Edge world in Disney Land and Disneyworld, it was part of the franchise's canon: There was even a novel by Beth Revis that prominently featured the ship, The Princess and the Scoundrel. By embarking, the fictional world comes to life.
501st Legion Commanding Officer Justin Sonfield was one person I've seen visit multiple times. "This is a loss for all," he told me in a message. "I just wish it had been accessible for more to go." Fellow New England Garrison member Brian Anderson also took two trips on the Halcyon noted that it was "unlike anything else I had ever experienced. Imagine being a kid, playing with your Star Wars toys in your favorite playset, but make it life sized and you are the action figure!"
Anderson noted that the experience was justifiably controversial because of its price, but pointed to the level of immersion that made it stand out from Disney's other experiences. "Everything was in universe all the time," he explained. "If you asked any cast member about the current political climate on Naboo, they could not just answer but most likely stump you!"
Sonfield concurred: "You never for one second in [the] 41 hours thought you were anywhere but on a real live starcruiser. You board a shuttle, you go up, you travel through lightspeed, dock, the door opens, and you are somewhere else. Every trim, and terminal was real: you could touch it and you were living in it with no handrails. You could explore it all. As a Star Wars fan, it was like seeing the Millennium Falcon in Galaxy's Edge times 1000."
There's an economic concept for pricing: market price: what is the price point that consumers will accept for a service or item? You hear about this quite a bit when it comes to concert tickets, and I've come to think about the lofty admission for Galactic Starcruiser as that market price: people were willing to spend that much money, and given the space allotted to each "voyage", it was enough to keep a certain level of demand. Anderson made an interesting observation: while you can take in the experience of Disney, you're doing so with thousands of people, while one's time aboard the Halcyon was a far more intimate experience. "[You'd] have moments where it was you, 3-4 friends and some of the actors, engaging for 15 or 20 minutes in a side quest off of the main story. That level of connection isn't possible in the parks."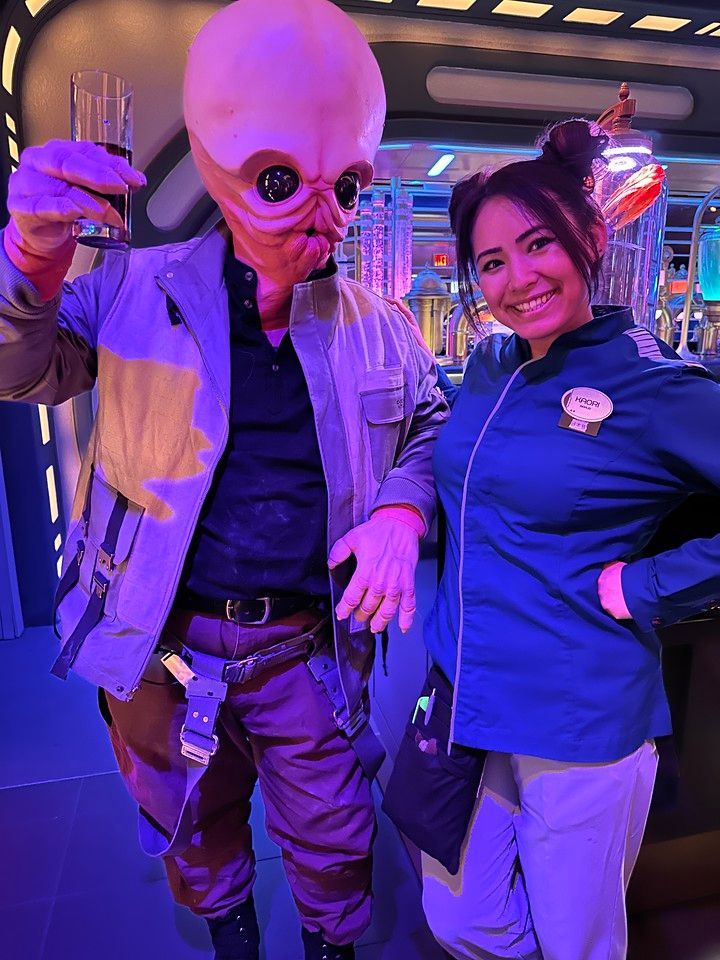 The experience was a fusion of cutting-edge immersive technology, entertainment, and storytelling, and the company's experience designing and running it will almost certainly percolate out into other parts of its parks and storytelling initiatives. One notable example was a spectacular-looking lightsaber that actually extended when ignited, while one former colleague noted that in their role as an Imagineer, helped design the interactive experiences between guests and the Halcyon's droids. It's these technological tools, combined with the underlying storytelling, that helps realize these experiences for guests.
"I'M a relatively sane 50 year old," Sonfield explained. "There were aspects that defied belief and I had to step back after and say 'wait, that wasn't real.'  Every time was different; you'd see something new and have different interactions each voyage, and you'd meet people who became your instant family. The crew would remember your name, what planet you came from, and decided if they could trust you in their quests, and you'd become part of a Star Wars story."
---
It's hard to say exactly why Disney is shutting down Starcruiser. In a statement on its website, the company says "The final voyage for Star Wars: Galactic Starcruiser will take place September 28-30, 2023," and that "We are so proud of all of the Cast Members and Imagineers who brought Star Wars: Galactic Starcruiser to life and look forward to delivering an excellent experience for Guests during the remaining voyages over the coming months.
The timing comes as Disney canceled a planned $1 billion campus in Orlando amidst tensions between it and Florida's Republican Governor, Ron DeSantis over his homophobic and transphobic policies. (The company said that the cancellation came due to "changing business conditions" in the state.) I can see this as being lumped into that decision, or perhaps it's simply a case of where it just doesn't make economic sense to keep running a resource-heavy experience for a dedicated cadre of fans.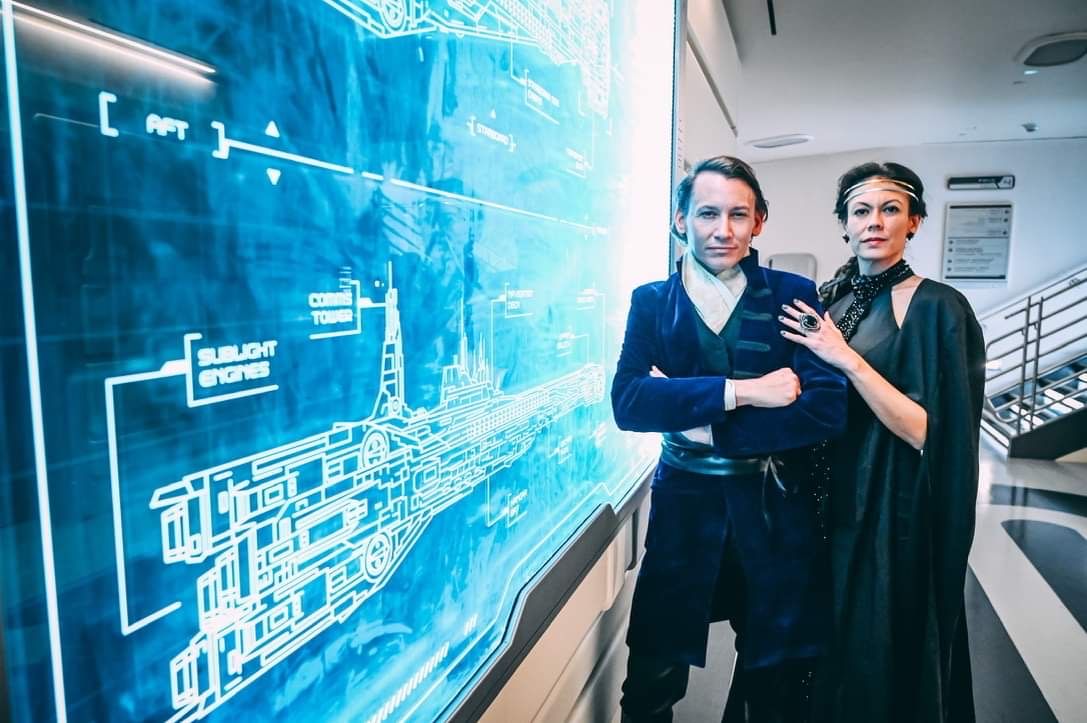 Whatever the reason, those dedicated fans are mourning the coming shutdown. "We all lose something very special," Sonfield says. "As a cosplayer and leader of the largest Star Wars costuming organization, it's a reminder of how uniquely blessed we are that we literally get to live Star Wars daily." He recently took part in a dedicated cosplayer voyage. "On our last cruise, no less than five 501st Garrisons, six Rebel Legion Bases, and many clans of Mando Mercs were onboard. While we bring star wars to life on our own, it was just so special to have the environment around us rise to our level and play with us."  
Sonfield noted another element that boarding the Halcyon brought: It "brought together the absolute least toxic fans that exist in the Star Wars community. You were almost guaranteed that your fellow traveler simply loved Star Wars. This experience changed so many peoples lives, and there is no price tag for that."
Anderson agreed. "It is a shame that so few got to experience it. Being able to be part of a round-the-clock Star Wars adventure was just amazing. And just by the nature of the experience you were surrounded by other people that "get it", making it even that much more meaningful. I've definitely gained many friends over my two voyages, and will for sure find ways to connect in the parks or elsewhere in the future!