A mid-August book list
14 more SF/F/H books to check out this month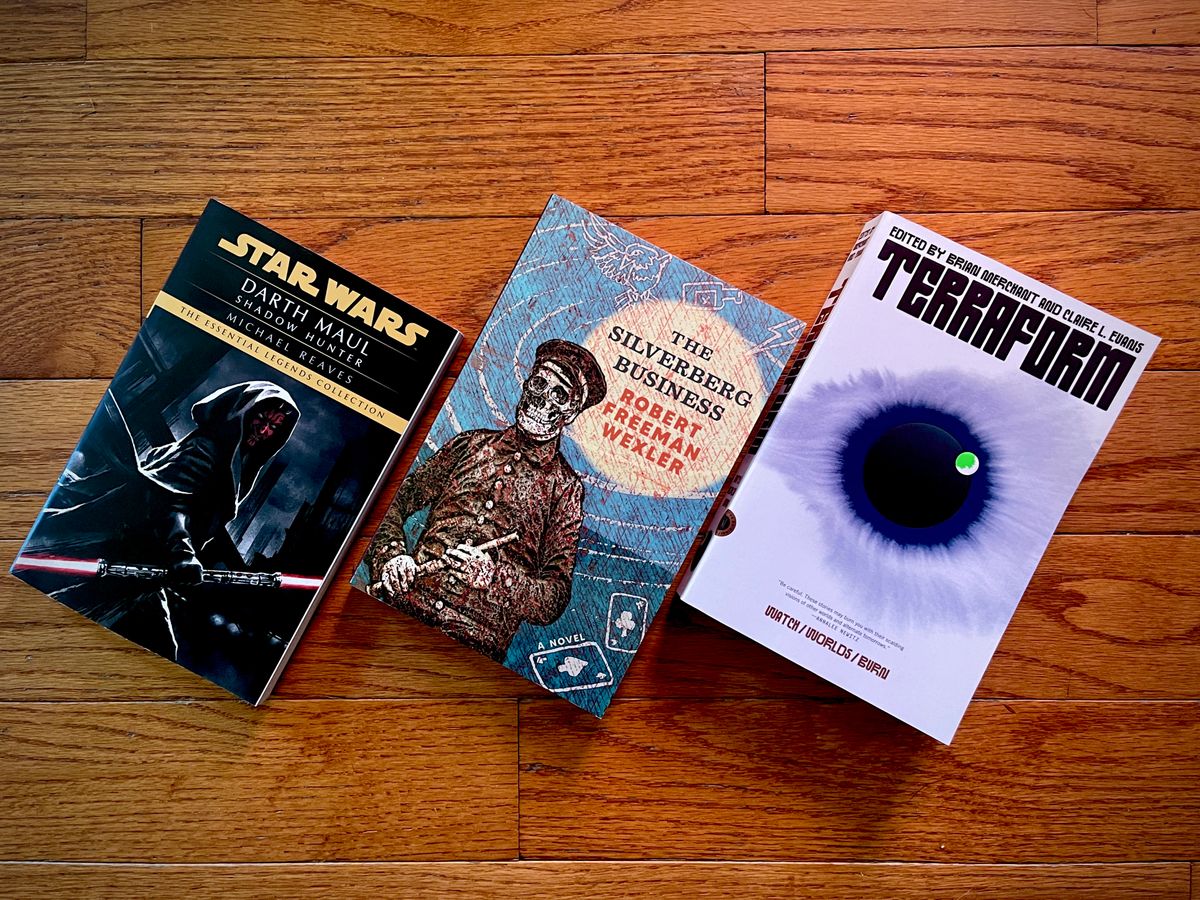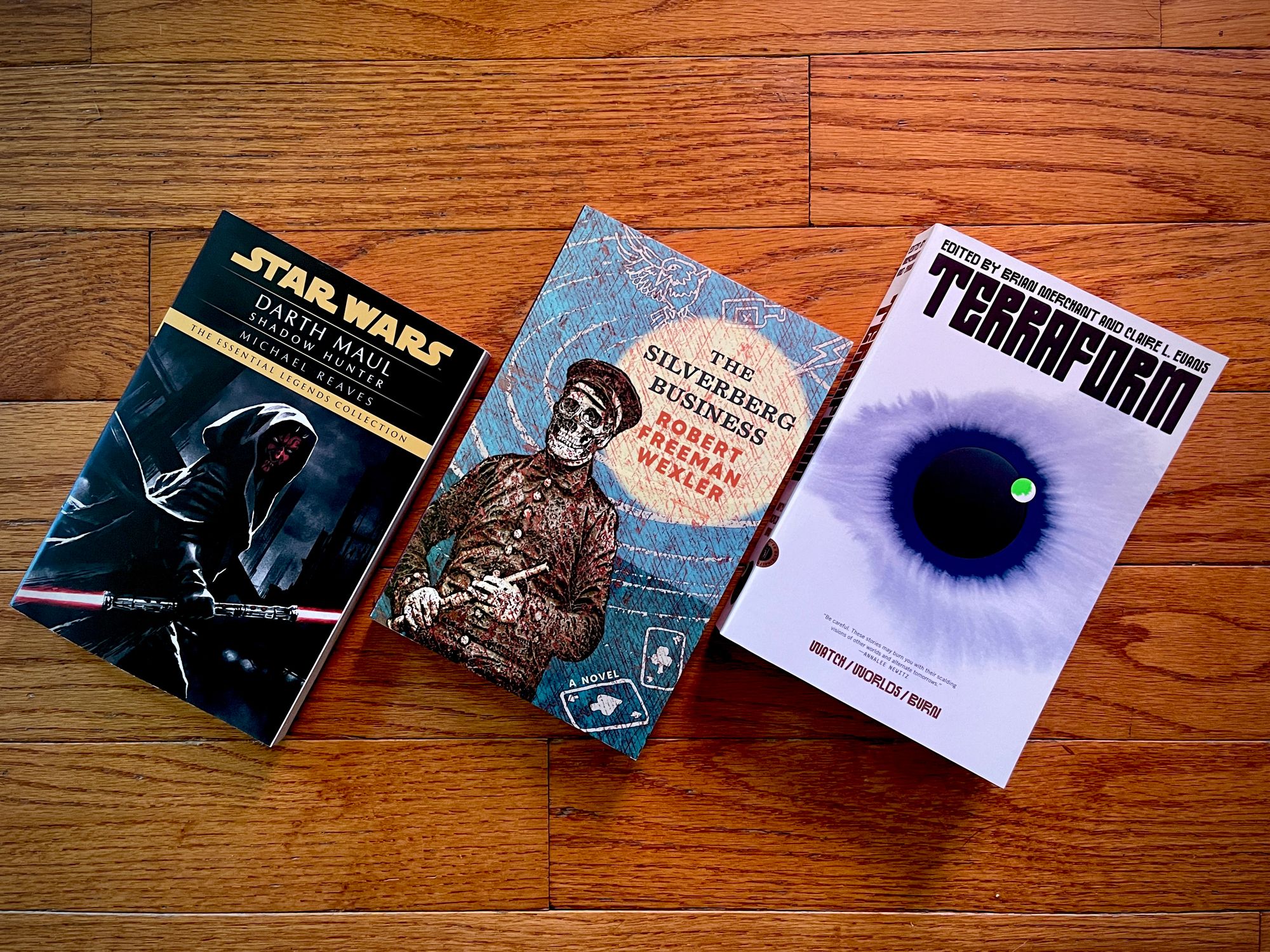 As is sometimes the case, some months are packed with new books: there's just too many to include in any given initial list. August 2022 is like that, so we've got a second roundup of interesting titles that are hitting stores this month.  
Here are 14 additional SF/F/H books hitting stores this month that you should check out. Here's the list for August, and as always, you take a look at prior lists here. And of course: my own book is now out in stores: Cosplay: A History!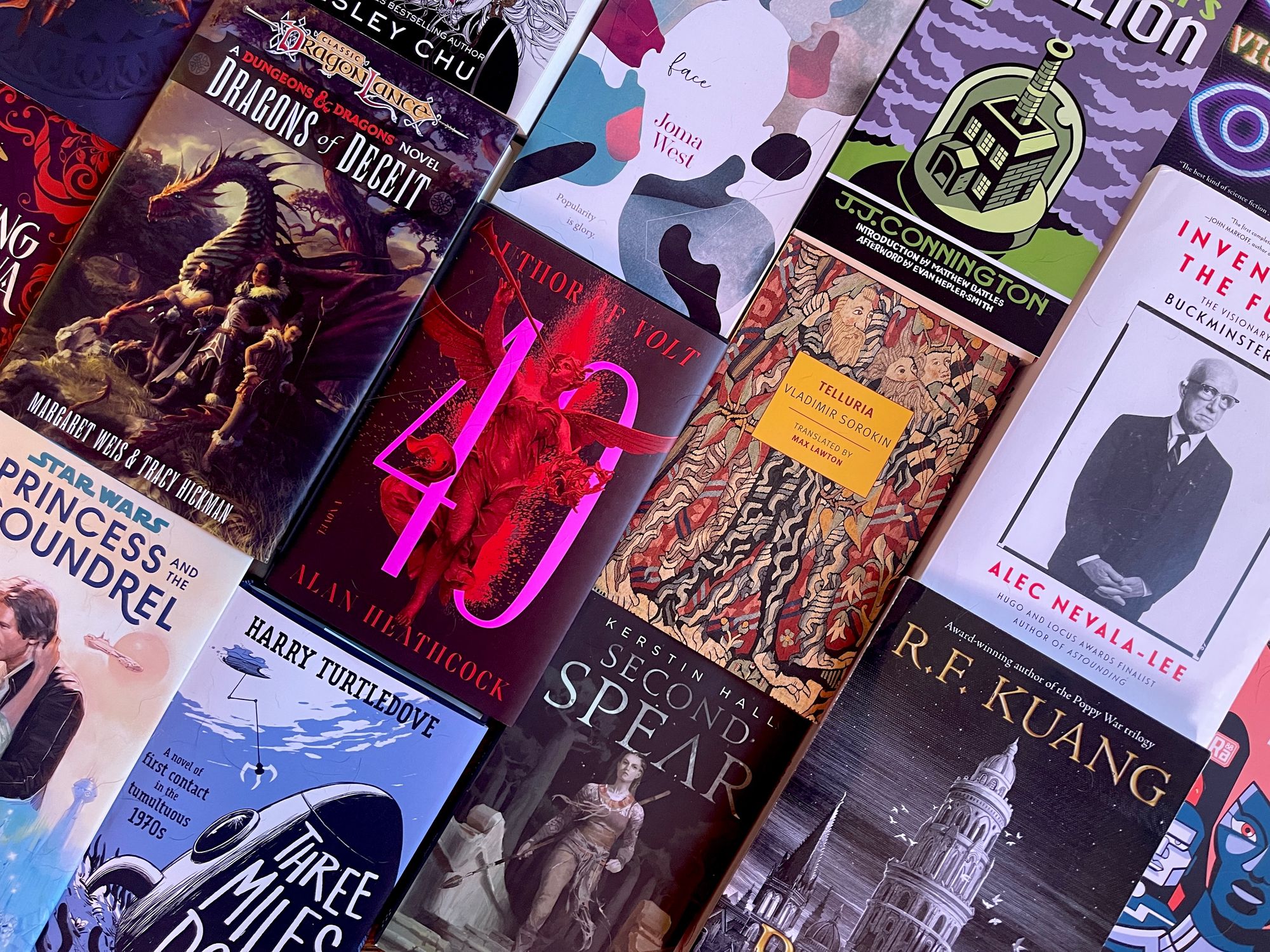 As always: this newsletter is a Bookshop.org affiliate, and if you make a purchase through a link there, I might get a small commission.
---
I'm currently reading J.T. Greathouse's debut, The Hand of the Sun King, which is set in a pseudo-Asian world, in which a young man named Alder is caught between two different traditions. His grandmother was a Witch who taught him wild magic, while his father's side of the family is devoted to service to the Emperor. He's been accepted into a royal academy, where he will eventually rise to become the Hand of the Emperor.
In this second installment of the series, The Garden of Empire, Alder (now Foolish Cur) is helping to lead a rebellion against the Empire, something that's pitting him against his family and friends as the Emperor plots a coup against the gods of the world.
Paula Guran is launching a new "year's best" anthology series with Pyr, and in addition to a really fabulous cover, there's a great TOC here: it includes authors like Elizabeth Bear, Tobias Buckell, P. Djèlí Clark, Karen Joy Fowler, Sofia Samatar, Fran Wilde, and a whole bunch of others that I don't recognize (always a good sign.)
Hokuloa Road by Elizabeth Hand (July 19th)
Elizabeth Hand has a new mystery: Hokuloa Road. It's set in Hawai'i after a man named Grady Kendall (who we met in her novel Curious Toys) signs up to work as a caretaker for a luxury property, trying to get away from his small-town life in Maine. When he arrives, he begins to realize that there's a darker side to the place: people tend to go missing.
One of those people happens to be a woman from his flight over, Jessie, and along with her best friend, he works furiously to try and discover what happened to her, finding that there's some sort of sinister presence in the area that might be at fault.
The Washington Post says that Hand "explores the rich and diverse culture and environment of Hawaii — and seamlessly stitches this fascinating material into a girl-gone-missing story. It's refreshingly and originally creepy."
The Awoken by Katelyn Monroe Howes (August 9th)
A woman named Alabine Rivers is cryogenically preserved she she finds that her promising life ahead of her is about to be cut short by a terminal cancer diagnosis. A century later, she's reawakened from her sleep, only to discover a world that's been arguing about the ethics of reawakening those who've been frozen. Alabine has been awoken by a group of Resurrectionists, a militia working to fight for the rights of those frozen, and is forced to get her bearings and discover her place in this strange new world.
Kirkus Reviews says that "Howes thoughtfully extrapolates from current events to create a chilling, all-too-plausible future. Vividly sketched, deeply sympathetic characters and high-stakes, adrenaline-fueled plotting propel the tale to a cathartic close."
Sultana's Dream and Padmarag by  Rokeya Hossain, translated by Barnita Bagchi (August 6th)
Penguin Classics brings out an early science fiction novel, Sultana's Dream and Padmarag (originally published in 1905), this time from India by feminist author Rokeya Hossain. It follows a Muslim woman in India named Sultana who falls asleep and awakens in a future utopia where men have been relegated to domestic duties, and where women have full rights. This volume includes Hossain's novella Padmarag, which also explores a utopian world and a woman-run school, while commentating on British colonialism.
In this new epic fantasy, Simon Jimenez follows the story of two warriors, Jun and Keema, who free an imprisoned Moon god from their oppressive jailers, and the three go on a quest to escape. The world is ruled by the Emperor of the Moon Throne, who, along with his children, the Three Terrors, have brutally held onto power. With the god now freed, they'll do anything to try and get her back.
Kirkus Reviews gave the book a starred review, saying that it's "lyrical, evocative, part poem, part prose—not to be missed by anyone, especially fans of historical fantasy and folktale."
Marko Kloos finally brings his long-running Frontlines series to a close. You can read my overview of the series here, but in short, it's a military science fiction epic that follows a soldier named Andrew Grayson, who's found himself a key player in an interstellar war between humanity (and its various factions) and an alien civilization known as the Lankies – giant, powerful creatures that up until the last couple of books, seemed to be invincible, and they've come right down to our doorstep.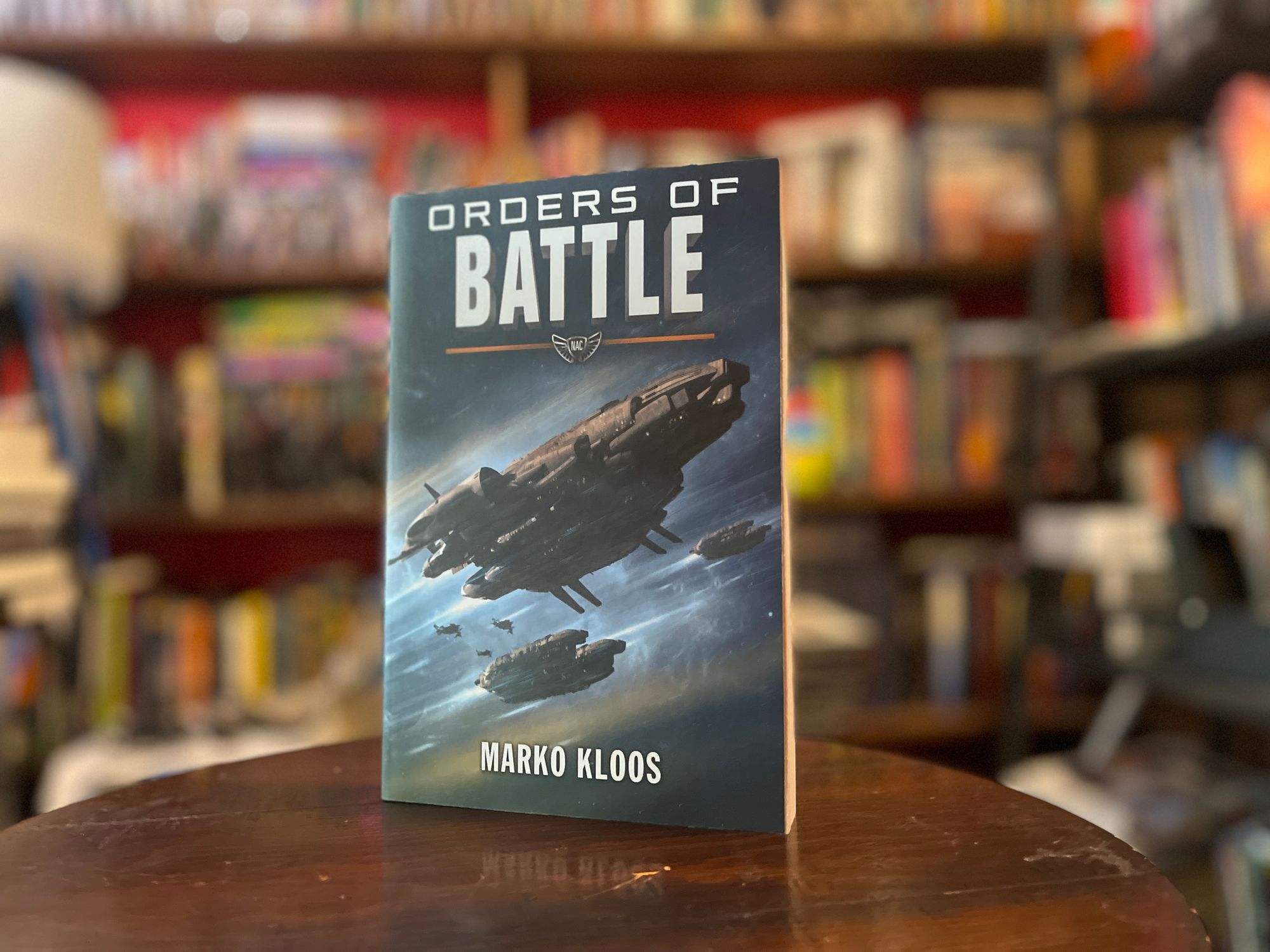 The penultimate volume, Orders of Battle, came out last year, and jumped forward four years after humanity pushed the Lankies out of our solar system. For the first time in years, Andrew finally has a measure of peace. But the Lankies weren't gone, and humanity has the opportunity to take the fight to them one last time. Centers of Gravity finds Andrew and his crew marooned lightyears from home, and some secrets that could change everything for humanity.
Terraform: Watch Worlds Burn edited by Brian Merchant and Claire L. Evans (August 16th)
VICE's Terraform produced some fantastic short science fiction over the years, and now, those stories are being collected into an impressive-looking anthology. The theme of this volume is all about what the world looks like as it's coming apart at the seams, looking at stories about surveillance, artificial intelligence, and climate change. It's got a powerhouse roster of authors, too: Omar El Akkad, Cory Doctorow, Bruce Sterling, Jeff VanderMeer, E. Lily Yu, and a whjole bunch of others.
Anyone who's read this newsletter knows that I've been a Star Wars fan for a long time, and that's in no small part because of the various tie-in novels that make up the Expanded Universe. While those EU novels are now no longer canon, Del Rey (or Random House Worlds) has been re-releasing them bit by bit in a neat trade paperback format. One of the latest? Michael Reaves's Darth Maul novel Shadow Hunter.
I have a lot of fondness for this book, published way back in January 2001, a couple of years after The Phantom Menace. I picked up my copy at Costco, and remember blowing through this really intriguing origin story for one of the best villains of the entire franchise. Now, it's got a new edition, but more importantly, it's got a new audiobook edition narrated by Sam Whitwer, who played the character in The Clone Wars series.
I'm a big fan of Kelly Robson's writing: I enjoyed her time travel adventure Gods, Monsters and the Lucky Peach when it came out back in 2018, and I helped commission and edit her story "Skin City" for a fiction project called Better Worlds in 2019.
Her latest book is High Times in the Low Parliament, a fantasy novella set in 18th century London, following Lana Baker, a scribe who ends up in Low Parliament by a temperamental fairy when she agrees to deliver a message for another scribe. As she transcribes a growing political crisis in which the Low Parliament is dealing with a hung vote (which could potentially destroy the world), she realizes that she's the only one who can save the world.
Publishers Weekly says that "Robson's fans will enjoy this easygoing perspective on a politically charged fairy tale world."
Another re-release from Del Rey brings out Death Troopers, one of the EU novels I never quite got around to reading. This one was billed as the first "horror" Star Wars novels, and as the title suggests, the thing here is zombie stormtroopers.
One of my long-time favorites from the Star Wars EU is Michael A. Stackpole's X-Wing series, and it's the latest in this batch of re-releases from Del Rey (it's been preceded by Rogue Squadron and Wedge's Gamble). The Bacta War, the fourth book in the series, is due out in November.
This is an excellent installment in the series: it really elevates Ysanne Isard as a major villain in the EU. It deals with Rogue Squadron as they work to take control of Coruscant after it was infected with a contagious disease and abandoned as a poison pill by Isard.
Tasha Suri continues her Burning Kingdoms series, following up last year's The Jasmine Throne with The Oleander Sword. In that first installment, she follows a princess named Malini, who has been imprisoned in Hirana — an ancient temple devoted to elemental magics — by her brother. There, she meets Priya, a maidservant with a secret: she has powers of her own, and when Malini recognizes her abilities, the two are thrown into a plot to retake the throne, a move that could upend the Empire.
Now, Malini has been named the rightful empress of Parijatdvipa, but she must first depose her brother. But Priya is also fighting for the future of her home: she wants to get rid of the cycles of rules who've ruined the land, as well as a plague that has begun to spread. The two women find themselves being pulled apart from their goals.
Publishers Weekly gave the book a starred review, saying that "Suri's strength lies in the palpable, chest-clutching tension she creates between friends, lovers, and enemies. The result is a taut, emotional sequel that will leave series fans eager for the finale."
A police detective named Shannon, returns home to Galveston, Texas from Chicago, and finds a request from a rabbi waiting for him: he needs help finding Nathan Silverberg, who's gone missing after seemingly swindling some local Jews out of money for a potential colony. Shannon takes the case, and ends up finding more than he bargained for: strange characters in the desert, and a card game to end all card games.
Publishers Weekly granted the book a starred review, and says "Wexler keeps his twisty plot refreshingly unpredictable and endows his characters—even the non-talking skullheads—with vividly realized personalities that enliven his surreal, atmospheric tale. This weird western packs a wallop."
---
Hopefully that's all of the noteworthy books for this month! Stay tuned in a couple of weeks for the September list.
As always, let me know what catches your eye. If you enjoyed this list, please consider signing up as a supporting member, or sharing this list with your friends and followers on social media.
Cheers,
Andrew