Here are 23 new sci-fi and fantasy books to check out this August
Stories of prophecies, dystopian worlds, and strange futures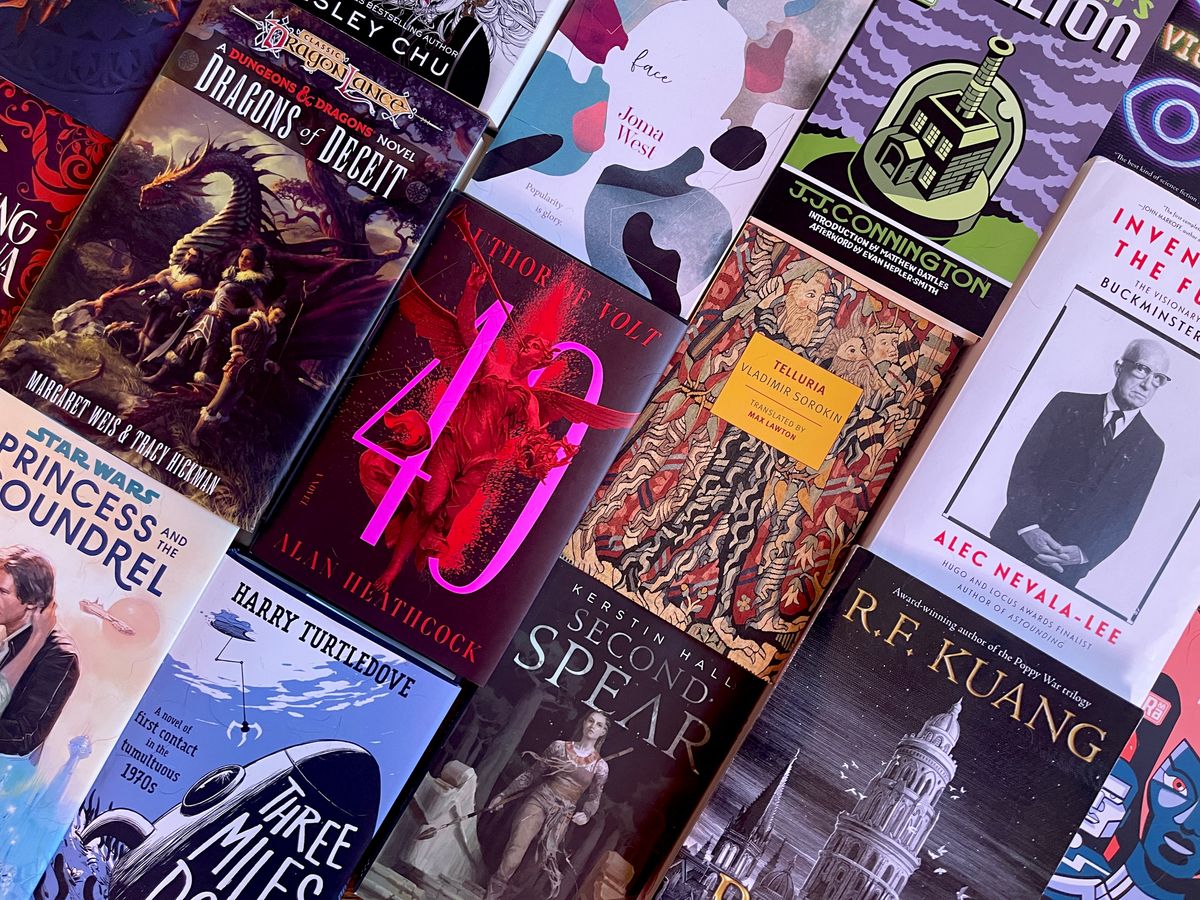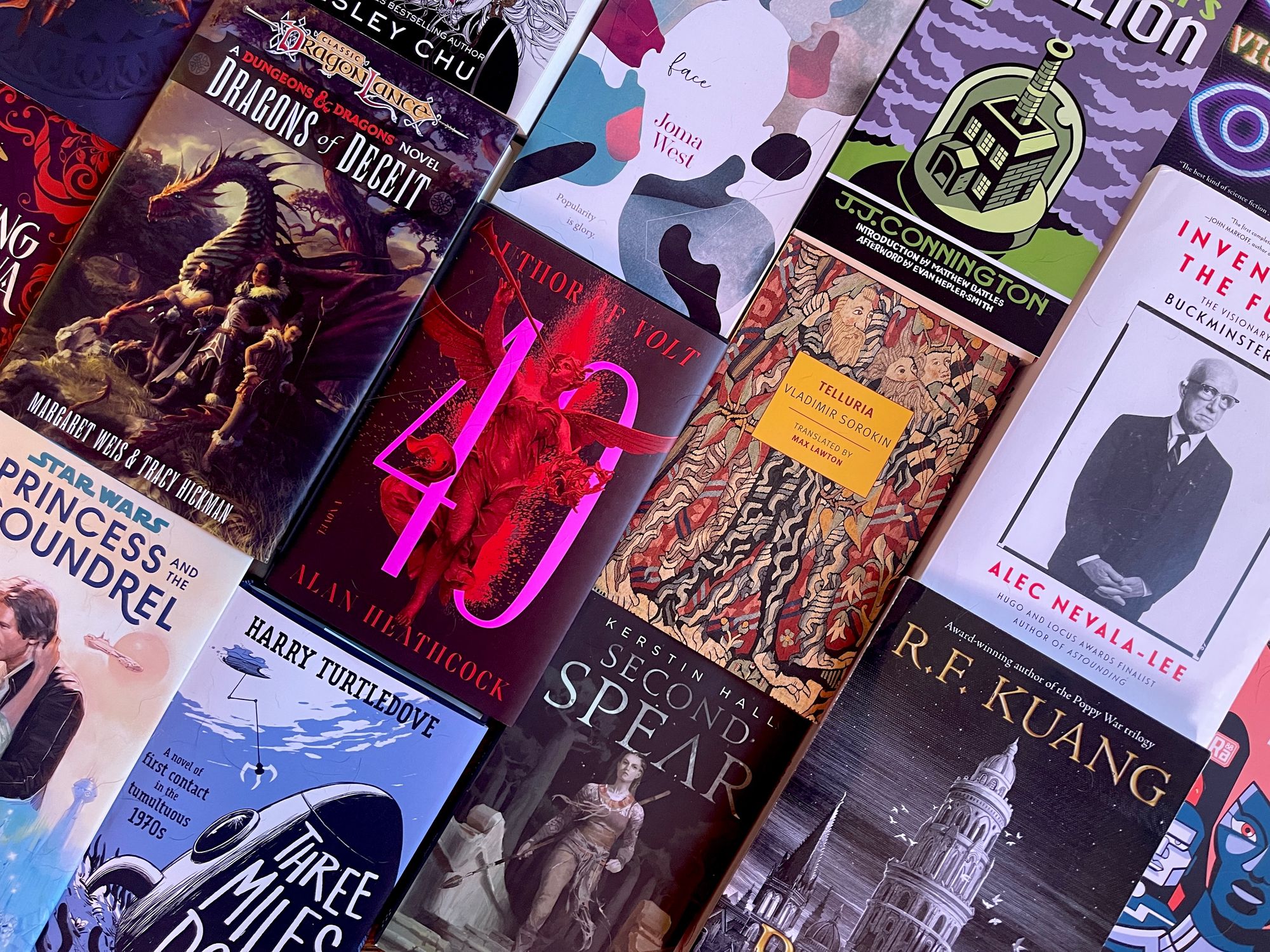 Hello!
I can hardly believe that it's August already: this summer has shot by like lightning, and it's weird to think that the year is more than half over. It doesn't feel like it: it's boiling outside, and I've retreated indoors to catch up on my reading after a couple of frantic weeks.
If you like this list, find your next favorite read, or just want to let other people know, please consider sharing this newsletter on your favorite social media site, and signing up as a subscriber:
If you're new to this newsletter, it's my effort to talk about science fiction and how it intersects with the real world, and is filled with book reviews, commentary, musings, and lists like this.
Here are 23 SF/F/H books hitting stores this month that you should check out. Here's the list for July, and as always, you take a look at prior lists here. And of course: my own book is now out in stores: Cosplay: A History!
As always: this newsletter is a Bookshop.org affiliate, and if you make a purchase through a link there, I might get a small commission.
---
Science Fiction
MIT Press's Radium Age series continues with a new installment: a reprint of J. J. Connington's 1923 novel Nordenholt's Million. A deadly bacteria spreads throughout the world and threatens to wipe out humanity, and to try and preserve civilization, a wealthy aristocrat named Nordenholt sets up a community in Scotland.
Nordenholt's objective is to save a million people and repopulate the world, but is willing to go to extraordinary and horrifying lengths to keep those survivors in line. This edition comes with a foreword from Matthew Battles and an afterword from Evan Hepler-Smith. I've been particularly looking forward to this installment of the series.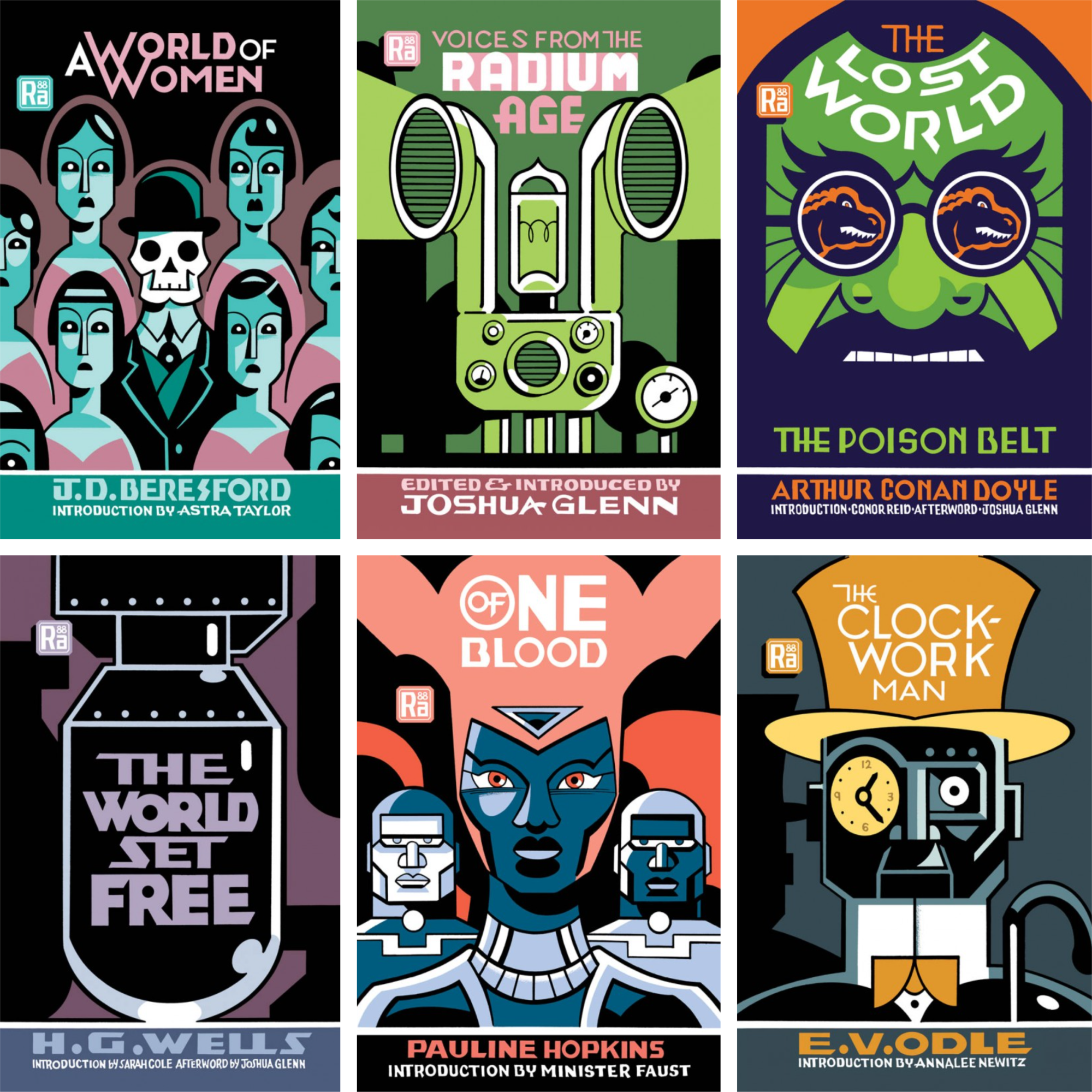 The latest installment of the long-running Halo tie-in series, this new adventure is set in December 2559 just prior to the events of the latest (excellent) game Halo: Infinite. As the UNSC Infinity drops out of slip space and is ambushed by the Banished. The alien coalition is working to acquire a hidden item on the Zeta Halo ring, and with its flagship damaged, the UNSC orders an evacuation to the surface of the ring, where they'll have to regroup and fight back.
This looks like a fun read, one that help sets up the game, which picks up a little after the events in that pivotal battle. Hopefully, this'll answer some lingering questions.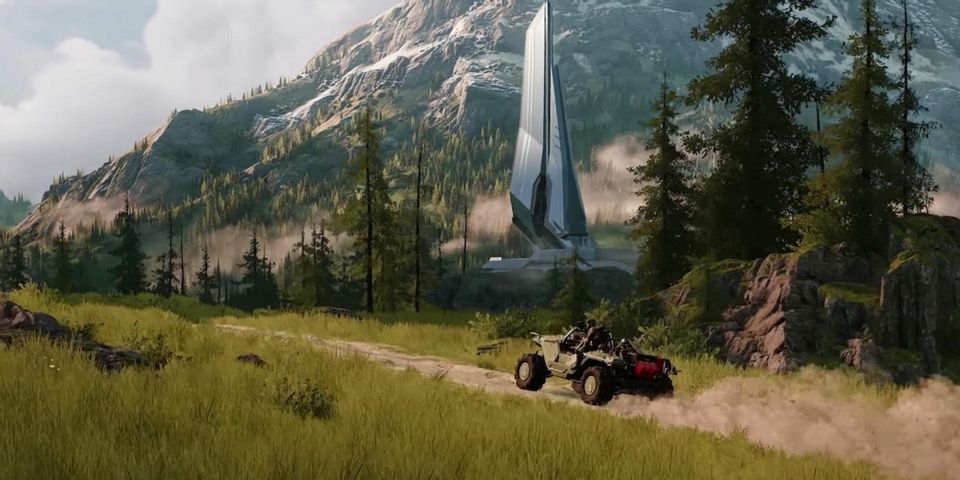 40 by Alan Heathcock (August 2nd)
In this dystopian future, a populist, fundamentalist cult emerges in what remains of America: Novae Terrae, eventually leading to a civil war between it and the United States government. Along the way, a soldier named Mazzy Goodwin has been trying to find her missing younger sister, and after an attack, discovers that she's sprouted angelic wings.
The transformation brings her to the forefront of the revolution, and has to navigate this strange world in order to find her sister, while making sure that she doesn't lose herself in the process.
Kirkus Reviews compared the book to The Hunger Games, and notes that "Heathcock produces striking alchemy from these unpromising elements, as the cumulative impact of elusive, evocative details and a growing sense of moral horror deliver an emotional wallop that leaves the reader feeling unnerved and strangely bereft."
Of One Blood by Pauline Hopkins (August 2nd)
The other installment this month from MIT Press's Radium Age series is Pauline Hopkins's 1903 book Of One Blood. She transports readers to a technologically advanced, hidden city in Ethiopia that's remained free of colonialist influences and oppression. It follows a mixed-race student named Reuel Briggs who discovers the city and is presented with a choice: return to American and the life he's made for himself, or help Telassar enter the world stage.
Ian Mond reviewed a different edition of the book last year for Locus Magazine, saying that "the book has all the hallmarks of a Victorian romance, pumped with melodrama, larger than life characters and a plot that veers in unexpected directions."
The Sleepless by Victor Manibo (August 23rd)
In the 2040s, a journalist named Jamie Vega works to figure out the story behind his boss's death just before a controversial corporate takeover, only to discover that he was the last person to see him alive — something he doesn't remember.
Complicating matters is Jamie's affliction: he's has hyperinsomnia, meaning that he doesn't need to sleep, thanks to a risky biohacking operation that he underwent. He quickly becomes one of the prime suspects, and has to confront corporations and extremist organizations to try and clear his name.
Publishers Weekly says that "Manibo neatly dissects the drawbacks of capitalist demands on society in this taut near-future procedural. It's smart, high-tech noir."
With the ashes of the Death Star still cooling, Han Solo proposes to Leia Organa, who accepts, finally bringing together the two heroes of the Rebellion. As the two prepare to wed and go on their honeymoon, they have to contend with the monumental task that lies ahead of them: securing the galaxy as the Empire goes into retreat, and setting up a life for the two of them. First though, they plan to take a bit of a vacation aboard the Halcyon, one of the best-known luxury vessels, touring a wide range of planets of the galaxy.
I started reading this on the flight out to SDCC, and while I didn't get too far into it before my flight landed, I can tell that this is a book that's going to suck me right in. It'll be interesting to see how this picks up the same time slot as the EU's Truce at Bakura, a wonderfully strange Star Wars novel.
Eversion by Alastair Reynolds (August 2nd)
In his latest space opera, Alastair Reynolds explores Silas Coade, an assistant surgeon on a sailing vessel in the 1800s that meets an ill fate, as well as an airship in the 1900s looking for the entrance to the center of the world in Antarctica. As his memories become muddled together, he realizes that he's telling an entirely different story: one about an alien probe in a subterranean ocean on a distant planet.
Writing for The Guardian, Lisa Tuttle says that "It would be unfair to reveal more details of this wonderfully entertaining puzzle wrapped inside an adventure story, which turns out to be science fictional after all. A clever diversion from a writer who is always worth reading."
Telluria by Vladimir Sorokin translated by Max Lawton (August 16th)
In this dystopian future, a war between Europe and the Middle East has reduced the major powers of the world to cinders, and society has limped on in feudal factions. The survivors are addicted to a substance called Tellurium, which is delivered directly into the brain, bringing bliss — or death if incorrectly given.
The book plays out through fifty short chapters that explore all aspects of the world, from the soldiers and survivors, to the mutated animals, drug addicts, and more. "
Publishers Weekly says Sorokin "more than makes up for a slightly diffuse structure with his breathtaking imaginative leaps and wicked humor, which he conveys in dialogue between those who desperately want the tellurium and those who have it. Again, Sorokin succeeds at dragging the reader into a dark and scary place.
A couple of years ago, I came across a book called The Taking of K-129: How the CIA Used Howard Hughes to Steal a Russian Sub in the Most Daring Covert Operation in History by Josh Dean, about a wild CIA mission to try and recover a Soviet submarine that sunk in the North Pacific. It's a mindblowing story that's worth picking up in its own right, but it's also the subject of Harry Turtledove's latest alternate history.
In his retelling, grad student Jerry Stieglitz has his life as an occasional science fiction writer and soon-to-be-husband overturned when he's recruited by the US government to help with a classified project called Azorian. The Russian submarine that they're trying to recover wasn't downed because of an accident: it discovered an alien spacecraft.
Library Journal says it's "A pleasure to read with Jerry's gee-whiz awe, combined with intelligent humor. The nods and winks toward genre standouts from the '70s add to the verisimilitude and fun for SF fans."
Face by Joma West (August 2nd)
Joma West explores a dystopian world where everyone is under surveillance and is obsessed with beauty. Schuyler and Madeleine Burroughs are a couple who've attracted considerable attention: they're beautiful and influential, but under the surface, there are cracks in their relationship. It looks like a particularly striking commentary on the state of social media platforms and their impact on their users.
Fantasy
Wesley Chu kicks off a new epic fantasy series, The War Arts Saga, with The Art of Propphecy, a martial arts epic about a prophecy that says that a chosen one will someday defeat the Eternal Khan, an immortal god-king that has ruled for centuries. The child at the center of the prophecy is Wen Jian, who was raised and trained to fulfill his destiny.
There's one problem: that prophecy was wrong: the Khan was already dead, and Wen's mentor, Ling Taishi, has to figure out why the prophecy didn't play out as expected. Publishers Weekly says "the epic scope of the worldbuilding, along with the sheer number of fight scenes, will delight Chu's fans."
Second Spear by Kerstin Hall (August 16th)
Kerstin Hall's The Mkalis Cycle (The Border Keeper), continues with a new installment, in which Tyn, having survived a vengeful goddess, has been trying to grapple with her new lot in life. When an old enemy resurfaces and threatens the realm, she'll be forced to decide what role she plays moving forward, split between her desire to figure out who she is, and saving her home.
Publishers Weekly says that "each of the realms within Mkalis is richly imagined and unique, and Hall describes both the land's chilling horrors and its lush wetlands in vivid detail as Tyn and her allies search for a weapon powerful enough to protect their home. The innovative worldbuilding is sure to enchant fantasy readers."
R.F. Kuang's debut novel The Poppy War and subsequent trilogy was like a bomb going off in the fantasy genre, and I've been looking forward to her next novel, Babel, ever since it was announced a couple of years ago.
Set in 1828, it follows a Cantonese orphan named Robin Swift who's brought to England, where he begins studying languages under the tutorage of Professor Lovell, in preparation for entry into a prestigious Oxford school, The Royal Institute of Translation.
It's there that he'll learn the ins and outs of translation and magic, things that have made England wealthy through colonization. It's a road to a successful life, but as he studies, he soon finds himself trapped between his work and the efforts of a mysterious organization that's dedicated itself to stopping England's imperialistic ways.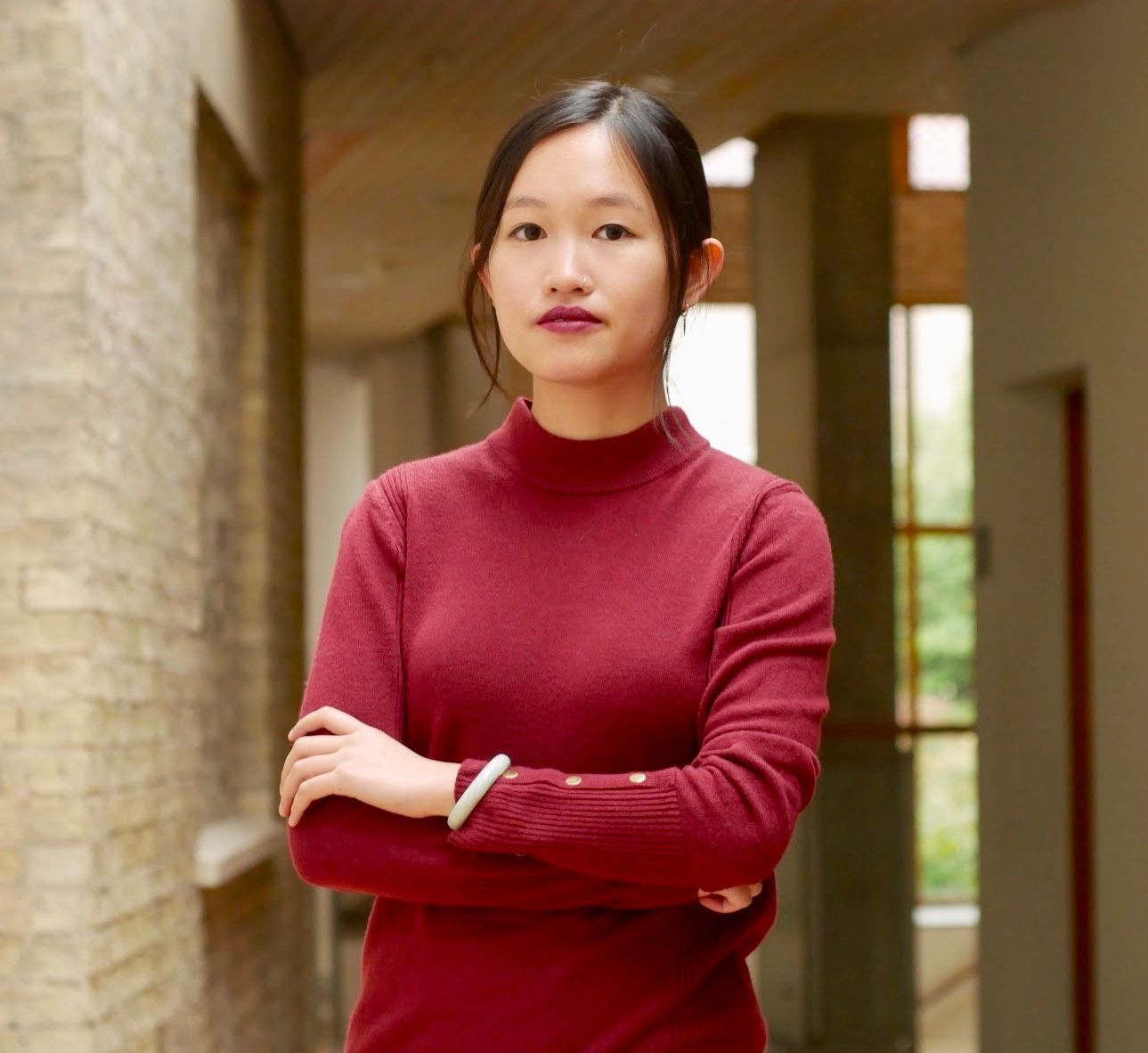 In this Persian-inspired fantasy world, a nonbinary magician named Firuz-e Jafari has escaped to the Free Democratic City-State of Qilwa after their fellow magicians were murdered in their homeland. Now in safe territory, they've set up a free health clinic and have been mentoring an orphan with their own magical abilities.
But things change when a new illness emerges in Qilwa, and the city's residents begin to blame the refugees and their blood magic, forcing Firuz-e and their new family to figure out how to survive.
Library Journal gave the book a starred review, saying that "the delicately interwoven complexity of the story, along with the loving portrait of Firuz and their found family, makes Jamnia's fantasy puzzler a delight to read. Highly recommended, especially for fans of Katherine Addison's The Witness for the Dead.

Blood Like Fate by Liselle Sambury (August 9th)
Liselle Sambury brings out a sequel to her YA fantasy Blood Like Magic, Blood Like Fate. That first book followed Voya Thomas, a teenage witch who was about to tackle the Calling, a trial that tests their powers, in which she faced some unprecedented challenges.
Now, she's passed the Calling, but her life has been changed forever: her grandmother is dead, her cousins wants nothing to do with her, and she's lost her position within the family. While she's trying to convince everyone she can lead them, she gets a horrifying vision: one that spells the end of the witches.
Kirkus Reviews says "Thanks to Sambury's fluid writing style and well-established storyline and characters, readers will easily be able to follow Voya and other supporting characters as their lives and challenges become more complicated," and that it's "a worthy follow-up to a stellar debut."
A young woman named Kalyna comes from a family blessed with the gift of foresight, and over the generations, they've put that gift to use advising the kingdoms of Tetrarchia. Kalyna, however, doesn't have the gift, and to make up for it, she's made do by pretending, gathering information and making up prophecies to care for her ailing father and mean grandmother.
She's soon recruited as the spymaster for the kingdom of Rotfelsen, where she's to protect the king against threats to his family — while hers are held hostage. Her skills are tested to the limit, and it isn't long before she discovers a conspiracy that threatens the entire kingdom, one that could threaten the entirety of Tetrarchia.  
R.R. Virdi launches a new fantasy series about a storyteller named Ari who's traveled across the Mutri Empire, where he's known for his tales and exploits. When he arrives at a tavern for a quiet meal, he's recognized by a mysterious woman named Elonie, and that they both share mysterious pasts that are quickly catching up to them.  
Kirkus Reviews says that the book is "an ambitious and passionate narrative, through the past and present, truth and fictions of Ari's life, Virdi captures readers in a lyrical web, grounded in the landscapes and cultures of South Asia" that "approached with patience, this epic fantasy will satisfy any fan of the genre."
After a bit of behind-the-scene drama, the Dragonlance series is officially back. Margaret Weis and Tracy Hickman helped launch TSR's blockbuster tie-in franchise back in the 1980s, helping to make the franchise a major touchstone in the history of fantasy literature.
After years away, they're now back with a new trilogy, the first installment of which is Dragons of Deceit. It follows a woman named Destina Rosethorn, who was once a child of destiny, only to have her world turned upside down when her father was killed during the War of the Lance. She decides to try and save him by turning back time. To start, she has to set off to find the Device of Time Journeying, as well as another, dangerous artifact that will take her throughout the realm on a dangerous quest.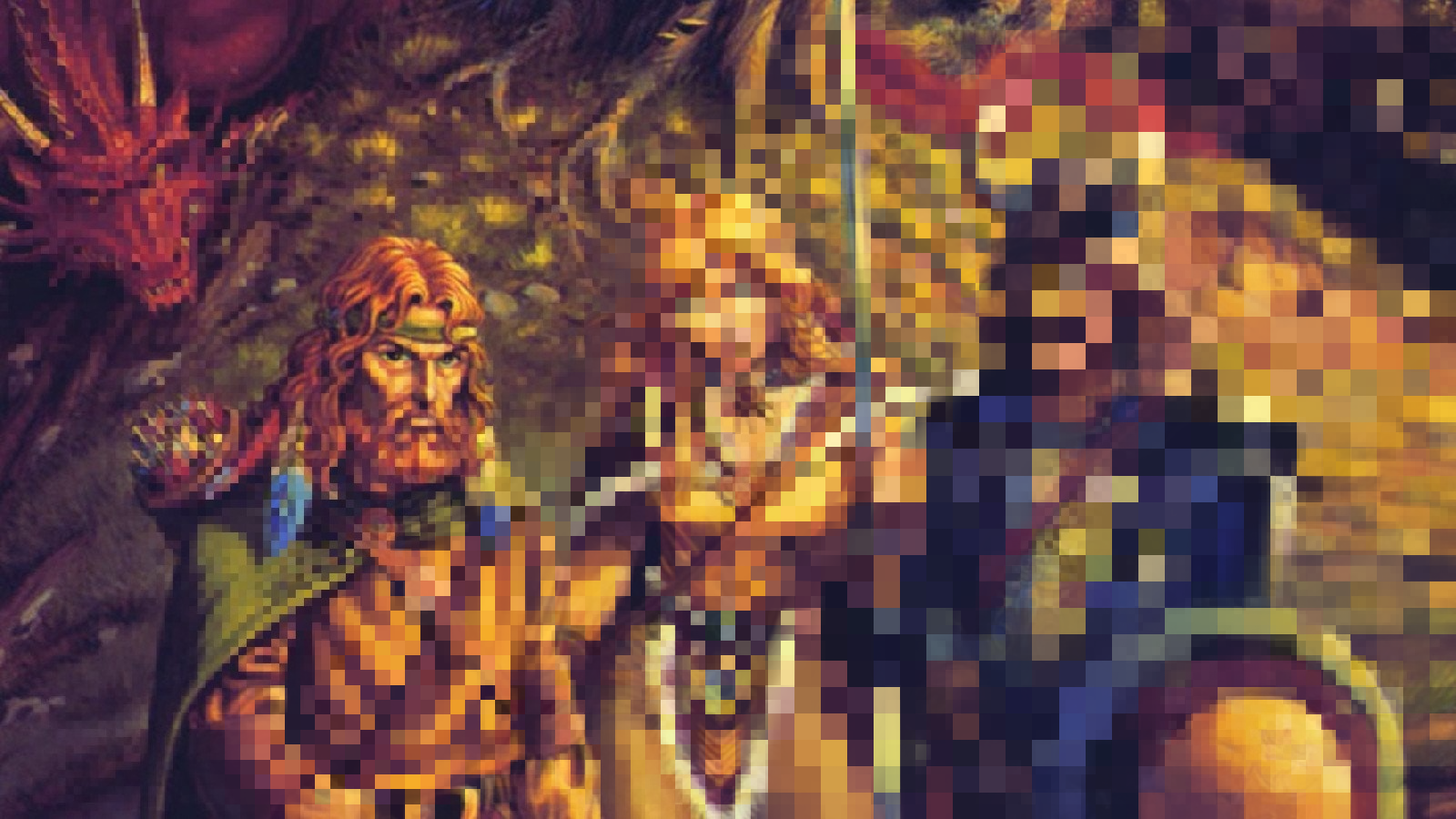 All the rest
Empty Smiles by Katherine Arden (August 9th)
Katherine Arden brings her Small Spaces quartet (Small Spaces, Dead Voices, Dark Waters) to a close with Empty Smiles. Set three months after Ollie made a terrifying deal with the Smiling Man and vanished, and her friends Coco, Brian, and Phil worry that they won't get a chance to save her.
When a missing boy reappears, rambling about a mysterious person who kidnapped him, they realize it's their chance to track her down and get her back. But the boy was only released on a condition: that he deliver a message: "Play if you dare."
Gwendolyn Kiste picks up the story of Lucy Westerna — turned into a vampire by Dracula —and Betha Mason (from Charlotte Brontë's Jane Eyre) herself undead after the events in Jane Eyre. The two end up together and land in Los Angeles in the midst of the Summer of Love in 1967.
The two characters survived their attacks decades ago and have been living a quiet life in Los Angeles, only to contend with the return of Dracula and Mr. Rochester, and are forced to fight against the men who ruined their lives and reclaim their own destinies.
The Babysitter Lives by Stephen Graham Jones, narrated by Isabella Star LaBlanc (August 9th)
Stephen Graham Jones has quickly become one of the reining voice in horror fiction, and his next big book is a sequel to his blockbuster horror novel My Heart is a Chainsaw: Don't Fear the Reaper (due out in February 2023). While we wait, however, we've got an audio-first story from him called The Babysitter Lives. Chainsaw played with slasher film tropes, and this one looks like it's playing with another major horror trope: the babysitter.
In it, a high school senior named Charlotte heads out to babysit a pair of twins the day before Halloween, and upon arriving, discovers that there's more to the house — and the twins — that she bargained for.  
I was a huge fan of Alec Nevala-Lee's book Astounding: John W. Campbell, Isaac Asimov, Robert A. Heinlein, L. Ron Hubbard, and the Golden Age of Science Fiction, a deep dive into the early years of the modern science fiction scene. It's an engrossing history, and I've been looking forward to his next effort, Inventor of the Future: The Visionary Life of Buckminster Fuller. Fuller was an inventor, futurist, and writer who might be best known for the geodesic dome.
Nevala-Lee's book is the first big biography of Fuller, and conducted a ton of interviews, uncovered documents, and quite a bit more to paint a comprehensive picture of his life and how he influenced the world we life in today.
(I should note that Nevala-Lee provided a nice blurb for my book.)
One of the best-looking animated shows in recent times has been Netflix's animated anthology series Love, Death + Robots. It's got a dazzling array of art styles across every episode, each of which typically adapts a short story from the likes of Marko Kloos, John Scalzi, Alastair Reynolds, and many others. Each episode gets a behind-the-scenes look at environments, character design, and quite a bit more, providing an excellent look at the thinking behind it. Scalzi also provides a foreword.
---
As always, thanks for reading. Let me know what catches your eye on this list, and what you've been reading lately.
With the launch of the book behind me, I'll be turning a bit more attention back to this newsletter, with a bit of non-cosplay stuff in the pipeline. Stay tuned!
Andrew