All the books you should check out this June
25 new SF/F books to kick off your summer reading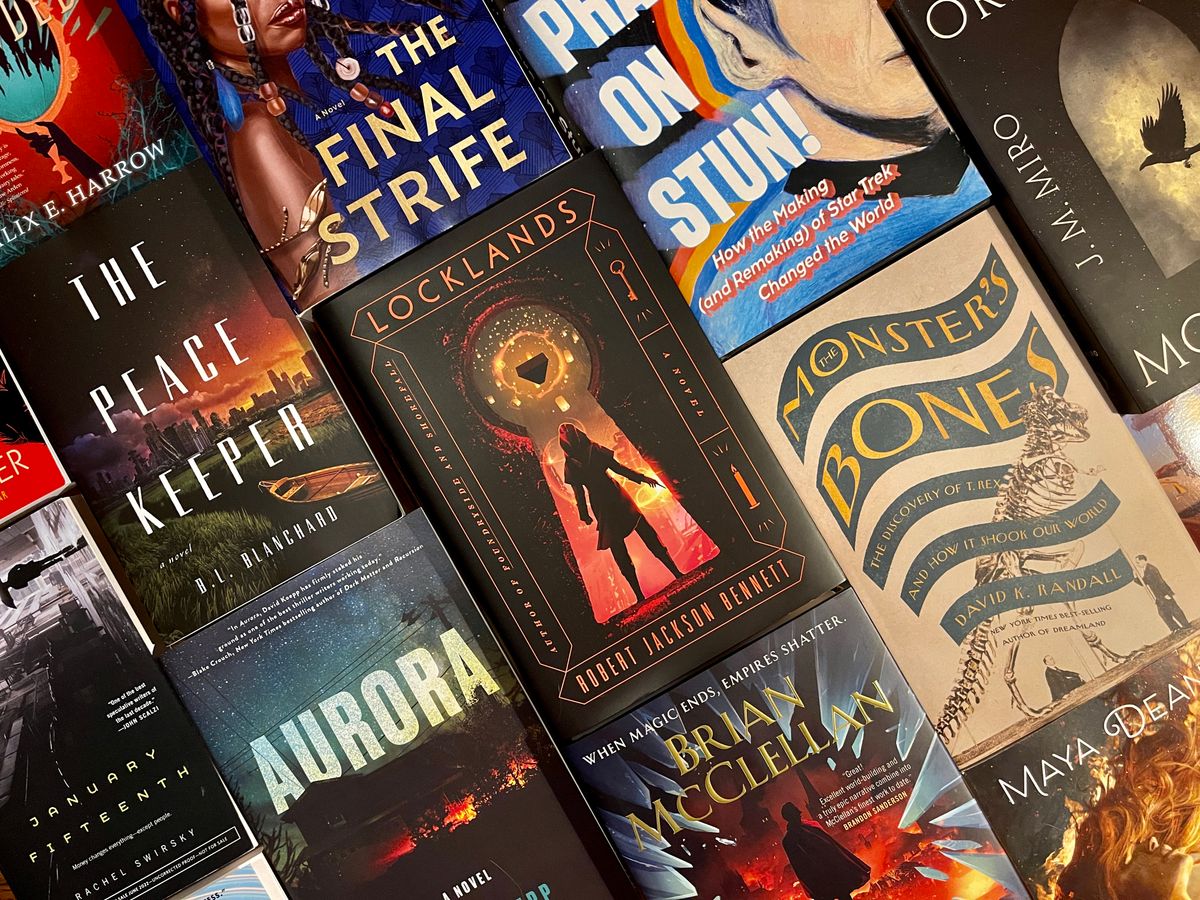 Hello!
It's June (a week into the month; sorry for the delay), and this is a particularly special book list for me, because I finally get to include myself in it! That aside, June is positively loaded with a ton of new books coming out that are well worth picking up. They range from stories about the toppling of fantastic empires, to mysteries in dystopian cities, to scientific histories, the history of Star Trek, and quite a bit more.
Here are 25 new SF/F books (and a bunch of nonfiction as well) to check out this June. Here's the list for May, and as always, you take a look at prior lists here.
If you like this list, find your next favorite read, or just want to let other people know, please consider sharing this newsletter on your favorite social media site, and signing up as a subscriber:
As always: this newsletter is a Bookshop.org affiliate, and if you make a purchase through a link there, I might get a small commission.
---
Nonfiction
Ryan Britt and I have overlapped in similar spaces over the years as writers, and while I don't think we've ever directly collaborated, I've always appreciated his work and take on genre stuff. He's got a new book out about the history of Star Trek, which I've been reading with gusto: it's a broad overview of the history of the franchise and includes tons of interviews with the creators.
It's not a blow by blow accounting of the direction of the franchise though: it's a deep-dive into why Star Trek is important and why it's become such a huge cultural milestone.
I'm a huge fan of Steve Brusatte's book The Rise and Fall of the Dinosaurs: a New History of a Lost World, which I found to be an accessible and engrossing look at the entire history how dinosaurs evolved, rose, and declined. (You can read my interview with him from a couple of years ago here). He made some extremely interesting points about their extinction, and weaves in not only the biological story, but the geological one as well. (Unsolicited plug: you can also pick it up as a very pretty edition from The Folio Society).
Dinosaurs are only part of the story though: he leaves off with their extinction and the remaining creatures on Earth, and in his next book, he takes a look at how mammals — us amongst them — took over the history of the planet. I'm eagerly looking forward to getting my hands on this one.
This book seems like a bit of a good reference for those of you who're fantasy writers: a collection of essays about how to bring some element of realism to fantasy worlds, and it includes topics like how to draw inspiration from history (women in Medieval Europe, feudal nobility, race in the medieval era, religion, rebellions, magic, and more), to languages, fighting, horses, survival, and quite a bit more. Some of the notable names in the book include Spencer Ellsworth, Marie Brennan, Michael Mammay, and more.
I've waited for literally years to include a book of my own on this list. It's finally here! If you've been a subscriber for a while, you'll know the entire sales pitch at this point, but for new subscribers: it's a history of cosplay, from the 1700s all the way up to today, with an eye toward understanding why cosplay has become so big and what it means in the larger picture of fandom and entertainment.
It's gotten some good reviews: Publisher's Weekly, Kirkus Reviews, and Booklist have all raved about it, as well as folks like Martha Wells (Murderbot series), P.W. Singer (Burn-In/Ghost Fleet), Michael A. Stackpole (X-Wing series), and Brian Merchant (The One Device). And, it's got a foreword by Adam Savage. (I'll have a bit more of a comprehensive writeup about the book and where you can find it later this week.)
I've been reading this the last couple of weeks, and it's a neat history of dinosaurs: not the creatures themselves, but the impact that their discovery had on the development of natural sciences and museums. Particularly, it's about two men who helped transform the American Museum of Natural History in New York: Henry Fairfield Osborne, and fossil hunter Barnum Brown, and the impact that their discovery, the Tyrannosaurus Rex, had on the general public.
Library Journal gave the book a starred review, saying that "Randall successfully writes the human story behind the discovery of dinosaurs; a book that will delight readers of science and history."
Fantasy
Katherine Addison returns to the world of her acclaimed novels The Goblin Emperor and The Witness for the Dead. Thara Celehar can speak to those who've recently died, a skill that he's used to investigate suspicious deaths in the kingdom, and a recent death has brought him into the darker side of Amalo. He ends up investigating the Cemchelarna School for Foundling Girls, which leads to further mysteries about the city that could change everything.
Read an excerpt.
Saara El-Arifi kicks off her debut fantasy trilogy with a big tome of a novel. Sylah has long dreamed of joining a resistance movement against the ruling classes of the Wardens' Empire, who brutally crack down on lower classes — determined by literal blood lines. She has a secret: he was born to the Ember bloodline, and kidnapped as part of a plot to topple the system from within. But those dreams were dashed when when her entire adopted was murdered before her.
But she gets a second change when she encounters Anoor, the ruler of the Empress, and that could reignite the spark that Sylah needs to return to her mission. They're joined by another, Hassa, a member of the lowest class, the Ghostlings, who has learned secrets that can help their cause.
Publishers Weekly says that "El-Arifi keeps the pages flying even while building an intricate secondary world, allowing readers to learn its rules through action rather than exposition. This sets a high bar for the series to come."
This was a title that I missed for the May booklist. Set in 1950s America when women across the country suddenly turn into dragons. Alex Green was a young girl who saw the event, and has long wondered what was behind it, and why her aunt Marla transformed into one of the creatures.
Kirkus Reviews gave the book a starred review, noting that "Barnhill uses it to imagine different ways of living, loving, and caring for each other. The result is a complex, heartfelt story about following your heart and opening your mind to new possibilities."
Elizabeth Bear brings her Lotus Kingdoms series (The Stone in the Skull and The Red-Stained Wings) to a close with The Origin of Storms. In the prior installments, we followed an automaton named The Gage, created by a long-dead wizard, who's made a living as a mercenary, and is tasked with carrying a message from a sorcerer to a kingdom. Complications ensue, and he accidentally sparks a war between kingdoms.
The four kingdoms that make up the Lotus Kingdoms all claim the throne of the Alchemical Emperor, and they're all desperately trying to hold onto it.
Read an excerpt.
Locklands by Robert Jackson Bennett (June 28th)
I've long been a fan of Robert Jackson Bennett's Founders Trilogy (here's my review of the first installment, Foundryside, and of the second book, Shorefall). In this world, foundational words function like a sort of magical code for reality, and centuries ago, humanity fought gods for control of the world. Over the course of the first two books, a thief named Sancia Grado came across a magical key called Clef, and stumbled onto a plot to remake the world in service of those who thought that they could harness the power of those ancient gods, and inadvertently brought one of them back, with devastating consequences. Shorefall ended on a bleak note, so I'm eager to see where Bennett picks up the story and wraps everything up.
Kirkus Reviews gave the book a starred review, saying that "Bennett is a master of worldbuilding." Read an excerpt.
There are plenty of reinterpretations of Greek mythology, and Maya Deane adds another intriguing-looking entry to the canon: she imagines Achilles as a trans woman who fled the oppression of her home to live as a woman with the kallai. When she's recruited by Odysseus to fight in the war against Troy, Athena intervenes and transforms her body in exchange for heading off to war to get Helen back from the Trojans. She then finds herself enmeshed into a series of brutal plots between the gods.
Publishers Weekly gave the book a starred review, saying that "Deane's narrative soars: epic in scope without ever growing tedious, with a huge supporting cast (including many wonderful LGBTQ characters) that readers will have no trouble keeping straight due to their beautifully shaded personalities."
Read an excerpt.
The last book I read in 2021 was Alix E. Harrow's short take on Snow White, A Spindle Splintered, in which Disney-obsessed Zinnia Gray is fated to die on her 21st birthday, and finds herself falling through worlds to encounter other versions of Snow White who have their own fates to contend with.
A Mirror Mended picks up Zinnia's story as she's continue to work to save the other alternate princesses that she can find. Now, she's a bit burned out, and when she catches a glimpse of the Evil Queen in a mirror asking for help, she has to contend with saving her frequent antagonist.
Kirkus Reviews says that it's "a lively, engaging fairy-tale retelling perfect for devouring in a single sitting." Read an excerpt.
In his debut novel, Alex Jennings puts together a fantastical version of New Orleans in which the city is kept going by the power of nine magical songs, and where the future of the city is caught between two mages. One is Perry, who knows Nola like the back of his hand, and when the city's Grand Magician begins acting erratically, he realizes that something's wrong. Someone is stealing the city's music, and threatens to ruin it.
Publishers Weekly gave the book a starred review, saying that "Jennings develops a rich, enveloping world brimming with mesmerizing art, music, and fantasy, and sets within it a rich discussion of community and culture."
Long ago, a man named Demir Grappo left from the responsibilities of a privileged life: he was a politician, governor, and father, and has ended up alone and drifting. When his mother is killed, he returns from his exile to find out who killed her, and reclaim his place in the family.
Upon his return, he finds a conspiracy at play: the magical power that has kept the kingdom afloat has begun to run out, and those in power have begun to fight over what power remains. Publishers Weekly says that "it's an involved plot, but readers will be sucked in by the vigorous battles, tense spycraft, and savvy political maneuvering. Epic fantasy fans will eagerly await future installments."
Read an excerpt here and here.
Prolific short story author Sam J. Miller collects a handful of his shorter fiction into this fantastic collection: there are stories about transformations, broken families, and people trying to get by in life. I've been reading it for a couple of weeks now, and it's an engrossing body of work.
Gary K. Wolfe reviewed the book for Locus Magazine, saying that "Miller is clearly one of the generation of writers thoroughly com­fortable with genre-hopping (or genre-ignoring, or genre-pillaging), and Boys, Beasts & Men is no exception to that."
J.M. Miro's book has been gaining a considerable amount of critical acclaim in recent months: set in England in 1882, it follows two children with troubled pasts: Charlie Ovid came from Mississippi, and has special healing powers — and who can't be killed. Marlow is an orphan who shines with a strange light who can melt or mend flesh. When a detective named Alice Quicke is hired to escort the pair, he find themselves in the midst of an adventure that takes them from England to a mysterious Scottish estate where other children with special abilities live. There, they must figure out the motives of their sponsor, and their own origins.
Kirkus Reviews notes that it's "a fast-paced novel whose action and intrigue make short work of its daunting page count, this tome is clearly set up to be Book 1 of a larger series. However, while the world is intricate and the characters finely drawn, there is such a sheer volume of people, plotlines, backstories, and lore being introduced that the autonomy of the novel itself suffers."
Read an excerpt.
Science Fiction
Match Game by Craig Alanson (June 7th)
Craig Alanson comes back to his Expeditionary Force series with a 14th installment. An ancient artificial intelligence known as Skippy has been a powerful force in the galaxy, and has accomplished some great things over the course of his existence. But he's now facing a new challenge, and has to enlist the help of the human expeditionary force. Reluctantly.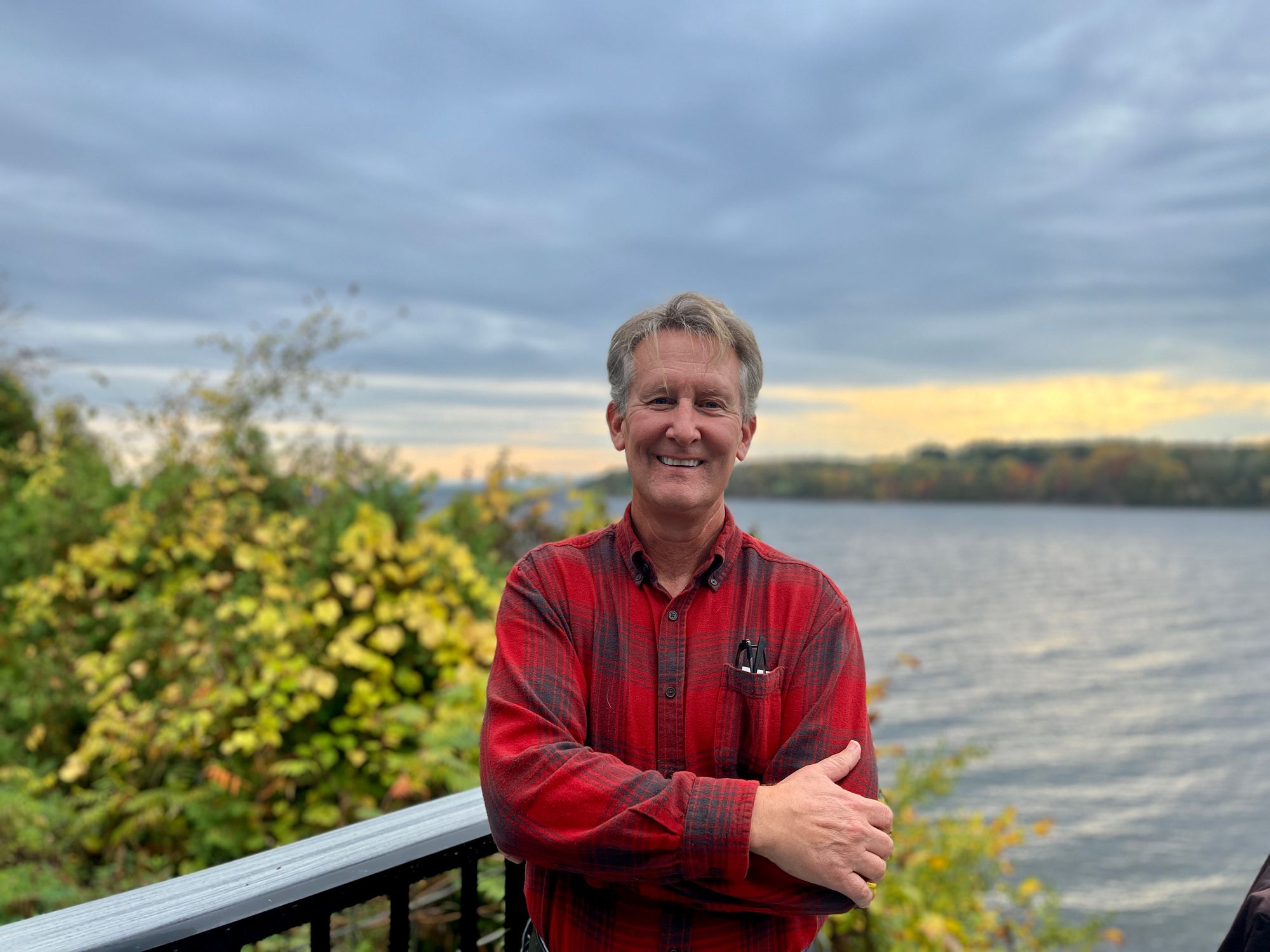 B.L. Blanchard imagines a world where North America wasn't colonized in her new novel The Peacekeeper. The independent Ojibwe nation surrounds the Great Lakes, and two decades ago, Chibenashi's father confessed to murdering his wife, and he's been caring for his traumatized sister. But on the anniversary, another woman is killed — the best friend to Chibenashi's mother, and now is thrust into an investigation into the link between the two murders.
This looks like a very intriguing bit of worldbuilding, something that Paste Magazine highlights in its review: "Blanchard's reinvention of the Great Lakes region is fascinating, and the story's familiar crime investigation structure allows readers to smoothly orient themselves into its world."
This is one of the book that I've been looking forward to this summer: Samit Basu's The City Inside. It's about Joey, a Reality Controller who lives in Delhi in the near future. Her job is to watch the multi-reality streams of a mega-celebrity named Indi, and is overwhelmed by the job. At the same time, Rudra has been ejected from his wealthy family, and lives in an impoverished neighborhood until his father's death brings him back into the fold.
When Joey offers Rudha a position, it pulls the pair of them into a series of conspiracies that threaten to ruin their lives.
Star Wars: Rise of Skywalker left a bit to be desired when it hit theaters back in 2019. The various behind-the-scenes drama at Lucasfilm and creative switches will drive plenty of think pieces until the end of time, but one thing that I've maintained is that the structure of the franchise allows the studio to reinforce the shakier bits and pieces, especially something that turned out as convoluted as the sequel trilogy.
Enter Adam Christopher's Shadow of the Sith: set 20 years after the Battle of Endor, it follows Luke Skywalker and Lando Calrissian as the former investigates some mysterious visions about a planet called Exegol, and the latter as he searches for his missing daughter. In the mix is an alien named Ochi of Bestoon, who's worked with the Sith and who is tapped to find and capture Palpatine's granddaughter, Rey, and bring her to Exogol.
I've been reading this one, and I'm enjoying it so far: I'm looking forward to seeing how it expands the story that we got in that final Skywalker Saga film.
The Sands of Dune by Brian Herbert and Kevin J. Anderson (June 30th)
Denis Villeneuve's Dune might be in the rearview mirror for the moment, but Brian Herbert and Kevin J. Anderson have a new volume set in the world's expanded universe to dig into while we wait. The Sands of Dune is a collection of the various novellas that they've written over the years, following the adventures of Gerney Halleck, the Sardaukar soldiers, and the early years of Shadout Mapes.
Read an excerpt.
Aurora by David Koepp (June 7th)
David Koepp is best known for writing films like Jurassic Park, Mission Impossible, Spider-Man, War of the Worlds, and a bunch of others. He's recently begun writing novels, starting with 2019's Cold Storage, and now, Aurora.  
In this adventure, he follows a woman named Aubrey Wheeler, who's just trying to get by after her abusive ex left her and his son Scott. While this happens, a global solar storm knocks out power across the world, and Aubrey is thrust into the position of helping to protect her neighborhood. Across the country, her estranged brother Thom has made a life for himself as a wealth Silicon Valley CEO, and plans to ride out the crisis in a luxurious bunker in the middle of the desert.
Kirkus Reviews gave the book a starred review, saying that "Koepp, a successful screenwriter, brings those skills to this novel, crafting carefully placed revelations about the characters' relationships and the bursts of violence in their increasingly chaotic world into an exciting and satisfying tale."
Read an excerpt. And, to the surprise of no one, this is already being fast-tracked for a movie: Kathryn Biggelow has been tapped to adapt for Netflix.
The idea of learning an alien language and having it alter your perception of reality is something that's endlessly fascinating to me: China Miéville's Embassytown and Ted Chiang's The Story of your Life are two examples that come to mind for me. Eddie Robson's next novel, looks like it'll be dabbling in some similar areas.
Lydia is a cultural attaché for the Logi, but their language has some strange effects on people: it makes her feel drunk. When her alien counterpart, Fitz, is found murdered, she's blaned, and has to figure out how to clear her name. io9 says that "as Robson develops the mystery, honing in on the whodunnit at the center of the book, he also expands outwards, translating small truths about our own world through Lydia's filters."
Read an excerpt.
The Dawnhounds by Sascha Stronach (June 14th)
In the living city of Hainak, a cop (and former thief) named Yat Jyn-Hok wants nothing more than to put the memories of a devastating war behind him. After being caught in a gay club, she was demoted, and when she comes across a body during a patrol, her fellow officers murder her and try to get her out of the picture.
She ends up waking up, resurrected by an ancient power. Armed with some new abilities, and aided by a pirate crew that rescued her she has to try and right the wrongs leveled against her while trying to save her home from an unspeakable evil that's taken over the city.
Rachel Swirsky imagines a world where Universal Basic Income is the norm — June 15th is the day that everyone in the US gets their payment. She follows a handful of people as they make their way through the world on that particular day: Hannah, who's celebrating two years away from her abusive ex, Janelle, a journalist who's trying to interview people about the day, Olivia, a wealthy college student eager to waste every penny she's gotten, and Sarah, a pregnant teenager from a secluded community that depends on the payments.
Library Journal gave the book a starred review, saying that "Swirsky's slice-of-life UBI stories present just a few possible effects of this hotly debated topic. Without either political rhetoric or exhortation, these brief glimpses of other lives give readers the chance to see what might be in a world with a social safety net."
---
Thanks, as always, for reading. Let me know what caught your eye, and what you're most eager to add to your TBR list.
Andrew