Anatomy of an ARC
ARCs have long been a staple of publishing, but their role in a book's publicity lifecycle is evolving.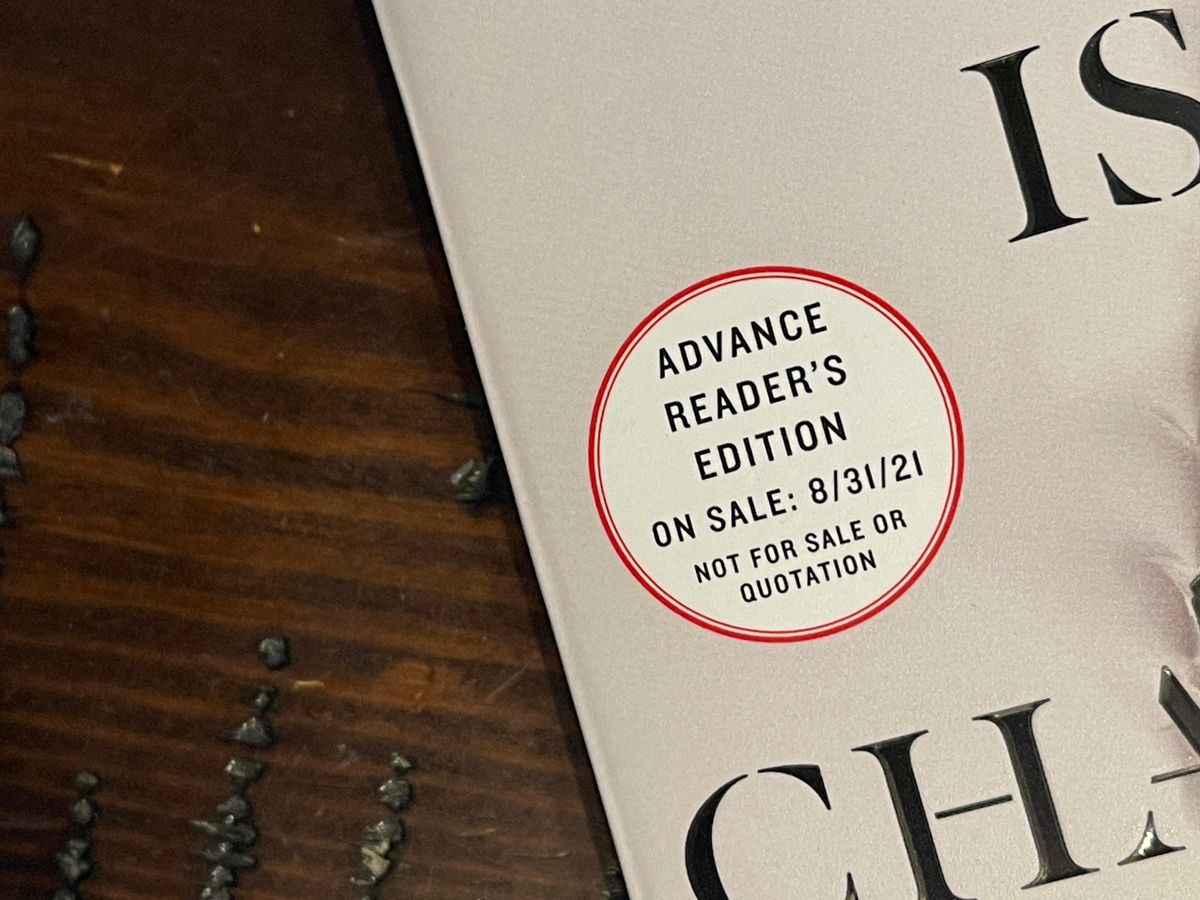 Happy Friday!
It seems as though this week was All Space All The Time for Transfer Orbit, with posts about first contact and rich astronauts. But for this week's roundup, I wanted to take a look at a bedrock part of the publishing world that most readers don't get a lot of insight into: ARCs, or Advanced Reviewer (or Reader) Copies, and how their role in the publishing world has changed over the years.
---
Anatomy of an ARC
Earlier this week, I noticed a tweet from Joe Abercrombie, who was showing off the completed trilogy of ARCs for his soon-to-be-completed Age of Madness trilogy, in which his UK publisher had worked to match up over the last couple of years.
ARCs have been a staple in the publishing world for a long time: if you're a dedicated reader or reviewer, you've likely come across similar copies before: pre-publication editions of a book that are sent out to reviewers, journalists, producers, and others who might pick up the book and tell people about them. They're the copies that fuel the publicity and coverage that comes out in clusters around said book's publication date, and are sent out months ahead of time to accommodate print deadlines.
If everything goes right in that process, you might see a couple of things happen in quick succession: professional reviews from trade magazines like Kirkus Reviews, Library Journal or Publishers Weekly, longer reviews for regular periodicals, magazines, or outlets like The New York Times, Entertainment Weekly, or NPR, and news that a studio has grabbed the rights on or ahead of a book's publication.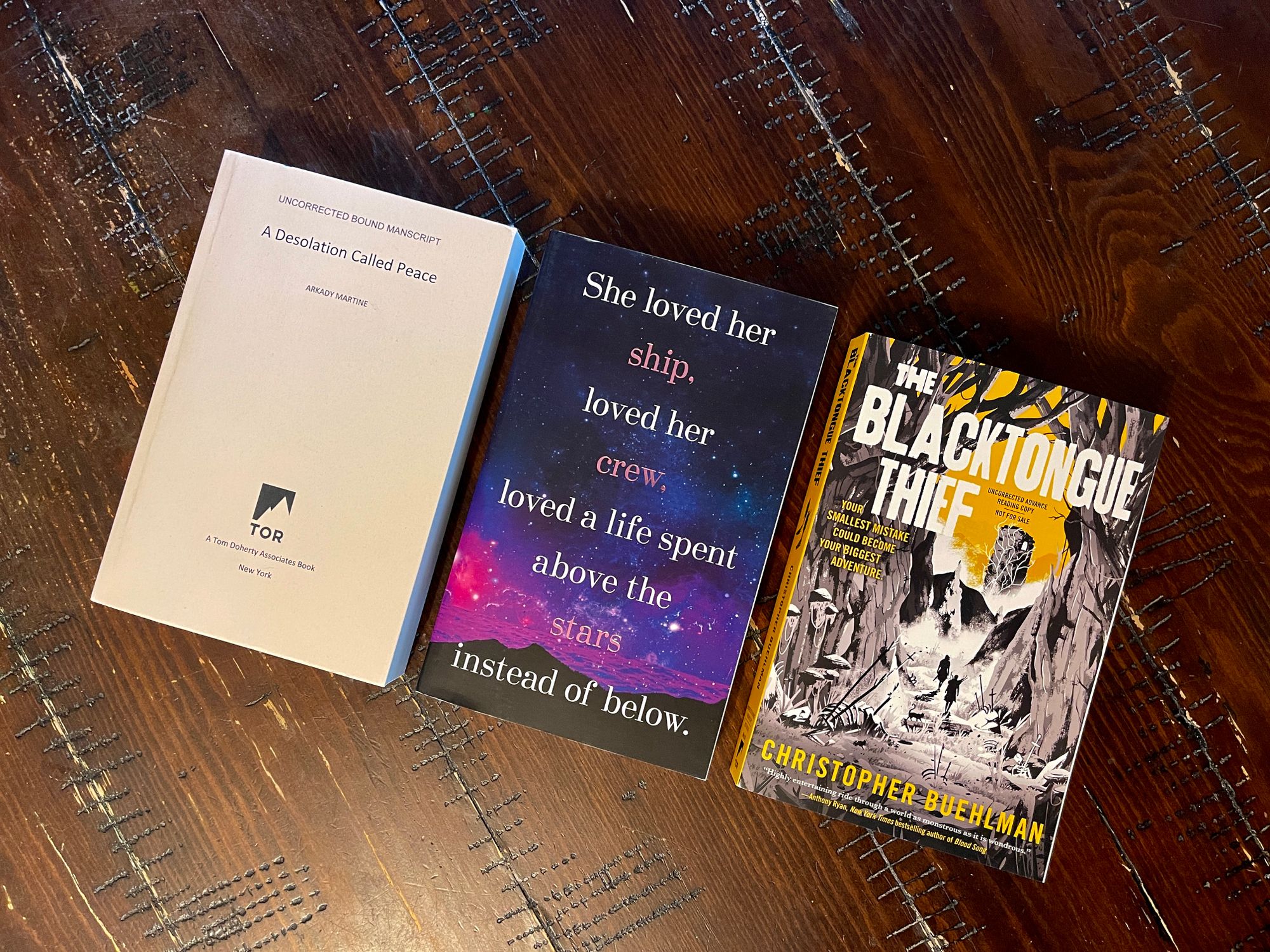 In the years that I've been reviewing and writing about books, there's been an interesting sort of change to the format. Early on, they'd be pretty basic: a bland white/grey/green cover slapped onto the book's contents, or maybe with the book's cover art printed on it. They're not as durable as a finished copy. They'd be accompanied by a letter from the publicist that features the relevant details about the book and its release, advanced praise, and so forth. They came with a warning that the contents weren't final, and you'd likely come across typos that would later be corrected in the copyediting process.
Jim DeMaiolo, who recently retired as Tachyon's Marketing Director, noted that when he started out years ago, "ARCs were called galleys and they could be — literally — the manuscript copies into a galley-sized book with a plain colored paper cover and the marketing and publicity on a sheet that was inside the book, as well as, printed information on the cover," he explained. "Many times (as when I got to read the book The Game of Thrones it was literally the manuscript from George R. R. Martin. No one bothered to bind it or to send it to a printer."
That format has begun to change a bit in the last decade or so: ARCs became more like regular trade paperbacks: they might feature the full-cover artwork that would end up on the final edition, or in some cases, might feature beautiful embossing, giant quotes, specialized artwork, and a tiny label somewhere on there that that particular copy featured uncorrected text and wasn't for sale. In some cases, those changes are usually a good indication of the PR budget that the publisher is putting behind any given title. A more elaborate ARC typically means that a publisher is putting more of its weight behind that title.
"Now," DeMaiolo noted "they are basically the copyedited book with a few extra pages for sales information and publication information. They are even designed and laid out like the final book. It is a lot of work and that means that the books for say 2022 have to be basically copy edited and designed at least six months in advance of publications, usually farther ahead for blurbers and the top reviewers."
Lauren Jackson, formerly of Simon & Schuster's Saga Press [disclaimer: my publisher for the cosplay book] and who's now running her own PR outfit, explained that there's been a bigger push towards utilizing more finalized artwork and design, for a couple of reasons:
First, "preorders are more important than ever," she noted, "and covers generate early buzz and awareness that eventually build to preorders." Follow me on Twitter, and you'll see me post about the books that I get in on a regular basis — it's also why you'll see publishers like Polygon, io9, Nerdist, and others devoting some time to cover reveals alongside excerpts of those upcoming books. Increasingly, the initial success of a book is something that publishers look closely at, which could lead to them signing an author for additional titles. As such, publicists have to put in more work ahead of time to get the word out to fans and readers.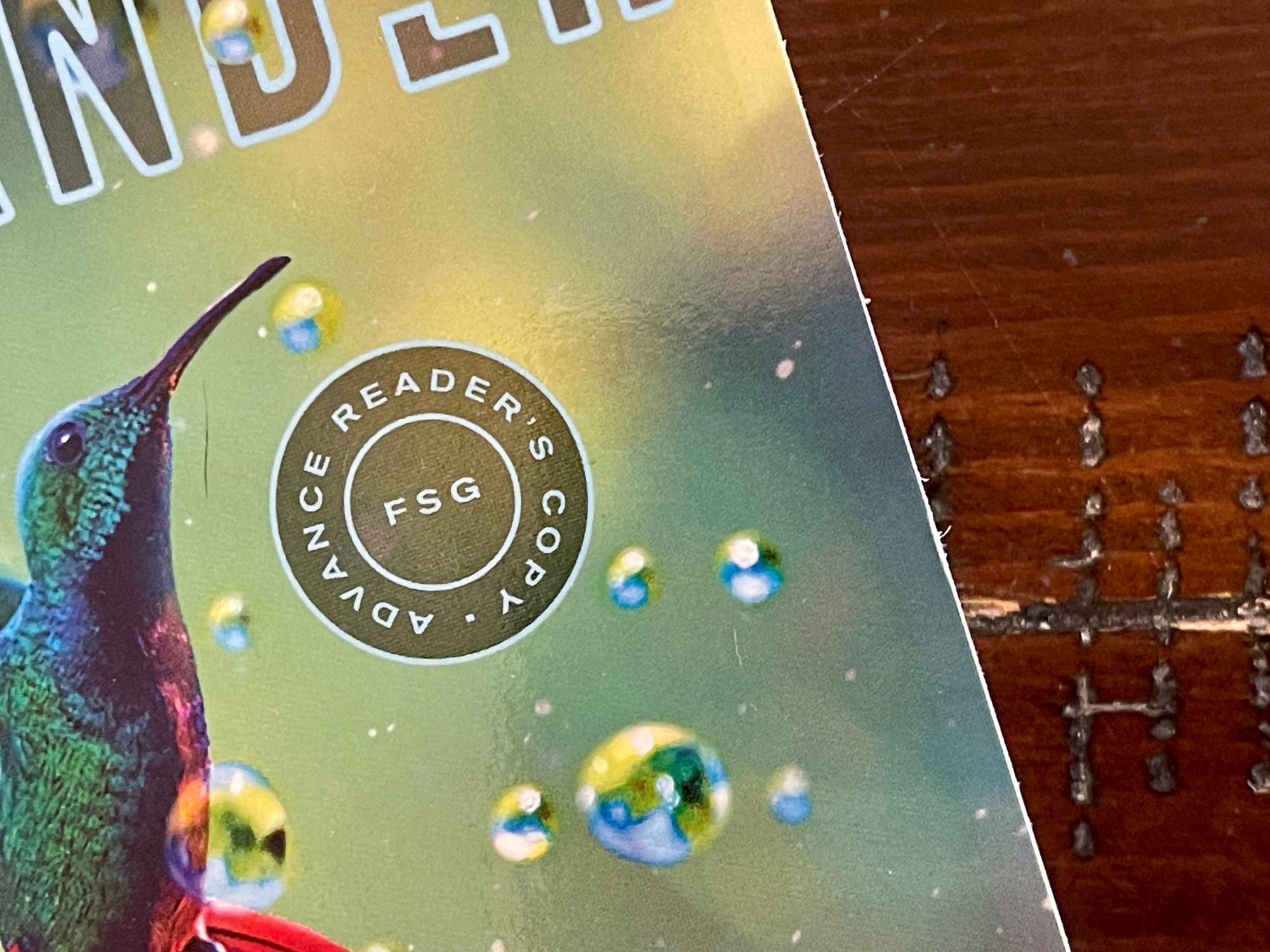 There are other factors at play here as well: the types of people who are promoting books are far more varied than they were years ago. Where publicists might have only had to send out copies to publications, reviewers, or producers, anyone with a smartphone and an Instagram or Twitter account can help boost the signal about some upcoming book that they're excited about (Ahem).
As the saying goes, a picture is worth a thousand words, and social media thrives on images or artwork. "Bookstagram is becoming a powerful tool for book marketers," Jackson explained, "and publishers want to make sure they have something to showcase on their platforms."
That advanced word isn't limited just to platforms like Instagram or Twitter, but also to ones like GoodReads, where publishers not only give away tons of copies of books to users, but allows those early readers to share their thoughts and drive the ratings on those respective titles up ahead of the book's release. Where you'd see copies head out to reviewers years ago, you might see dozens or hundreds of copies be gifted out in contests or giveaways online now.
DeMaiolo noted that there's been a sea change in the world of book publicity over the course of his career, thanks in no small part to the internet. "Gone were the days when the New York Times Book Review was the be-all and end-all of the books that we were reading," he explained. "A great review in the NY Times guaranteed sales. That isn't true today."
Nowadays, he notes, the reviewing world is far more fragmented, as platforms like Twitter, Instagram, TikTok, and others play a greater role in getting the word out about books.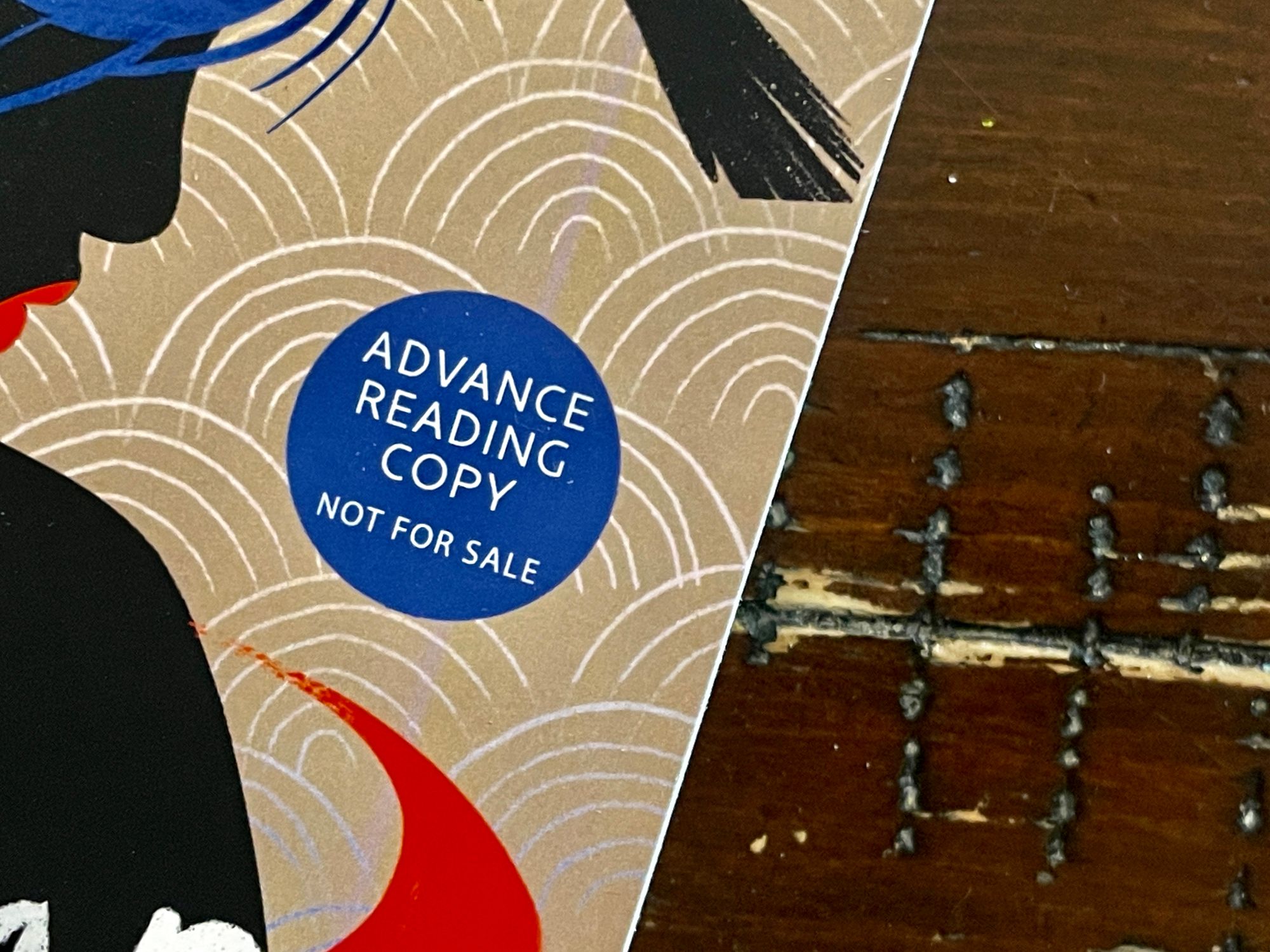 All of this has led to some concern amongst some in the publishing world. Back in April, author Jay Kristoff announced a contest that he and his publisher were holding: they were printing up four different ARC editions of his upcoming book, Empire of the Vampire, and those who entered could win all four of them. Some authors, like Fonda Lee, pointed out that it's an example that highlights some of the struggles that authors will face, not just in grabbing that vital early attention from readers and reviewers, but from their own publishers, which have to decide how to split up their marketing budgets.
On one hand, it's easy to see why a publisher might do something like this: it's an easy way to drum up that early publicity and get devoted fans excited and mobilized to check out the book (and presumably, keep their favorite-colored ARC and give the other three to friends). On the other, it's a gimmick that may or may not pay off for that author, while at the same time diverting time, money, and attention away from other authors with books coming out around the same time.
But turning ARCs from bare-bones publicity tools to something akin to a collector's item feels like a natural progression, even as COVID-19 severely impacted the number of advanced copies that went out publisher doors, speeding along what seems to be the next trend in publishing: reserving those weightier prestige ARCs for the authors poised to make the best sales gains, while relegating the others to electronic copies that don't stand out nearly as well as their physical, dressed-up counterparts.
ARCs play a much larger role in that role of attracting a reader's attention, going far beyond providing an advanced look at an upcoming book. As the industry changes and evolves, it's worth considering the potential complications that come with it. For readers, their job has always been the same: enjoy your books, but don't forget to tell people about it.
---
Subscription reminder: If you've valued this newsletter's updates, commentary, reviews, etc., please consider signing up as a paid — in doing so, you'll help support the reviews, roundups, and reporting that goes into Transfer Orbit.
---
Currently reading
I didn't get through much of anything this week. I'm still plugging away at Brian Staveley's The Empire's Ruin, and all of the others that I've mentioned in the last couple of weeks. Hopefully, I'll get back up on that horse next week.
---
Further reading
---
That's all for this week. As always — thank you so much for reading, and let me know what you're reading / writing / enjoying, and if you have tips about things going on in the SF/F world, feel free to drop me a line.
Have a good weekend,
Andrew
For some reason, comments aren't working — I've emailed Cove to ask about what's going on, and hopefully we'll figure out what's going on with it.