Here's the February book list!
14 new SF/F titles to add to your TBR list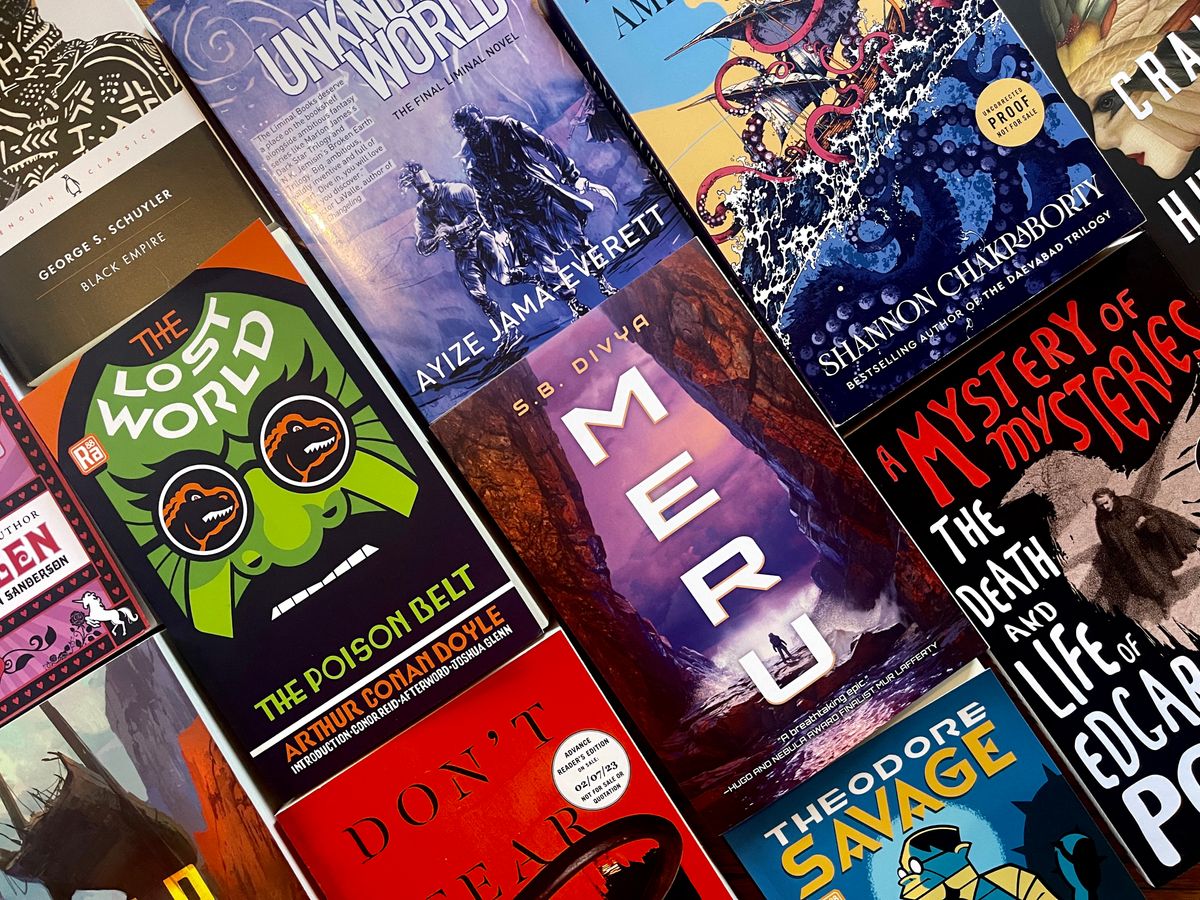 Welcome to February! We're experiencing a bit of a cold snap up here in Vermont: it was down to negative temperatures when I woke up, and it doesn't look like it'll get much warmer for the next couple of days. Perfect weather for reading under a warm blanket. This month brings a ton of new SF/F books: 14 in all, stories about deep-space exploration, pirates on a mission, slasher horror, post-apocalyptic escapades, and quite a bit more.  
As always, you can find prior recommendations via the Book List tag, which has all of my monthly lists on this newsletter!
Usual disclaimer: Bookshop.org links are affiliates, and I might earn a small commission for any purchases made through them. It's one way to help pay for this newsletter's hosting. You can also support the newsletter by signing up as a paid subscriber. If you find a book that you enjoyed, or like this newsletter, please consider signing up to support the newsletter.
---
Kelly Barnhill spins a contemporary retelling of the Japanese folktale, The Crane Wife. A fifteen year old woman has stepped up to manage her household in the American Midwest, helping to raise her younger brother while her mother places all of her attention on her work weaving tapestries while bringing home a string of men who never stick around.
Things change when a new arrival shows up at their home: a six-foot-tall crane. Unlike her mother's other lovers, it stays, terrifying her son and cutting her on its feathers.
Publishers Weekly says "Barnhill maintains the original fable's examination of female exploitation at the hands of male partners and the limits of self-sacrifice, while also touching on more contemporary themes like drone surveillance and the commodification of art."
This book was on my anticipated reads of 2023 list: it's about a retired pirate named Amina Al-Sirafi, who survived plenty over the course of her career: rogues, husbands, and even a demon, and she's now working on her next adventure: parenting. When a relative of a former crewmate comes seeking help, she's dragged back into that world to find her missing friend, only to discover that there's more to her disappearance than meets the eye.
Publishers Weekly says "if readers are not won over by the playful plot twists and thrilling action sequences, they will fall for the charmingly crooked cast and dry humor."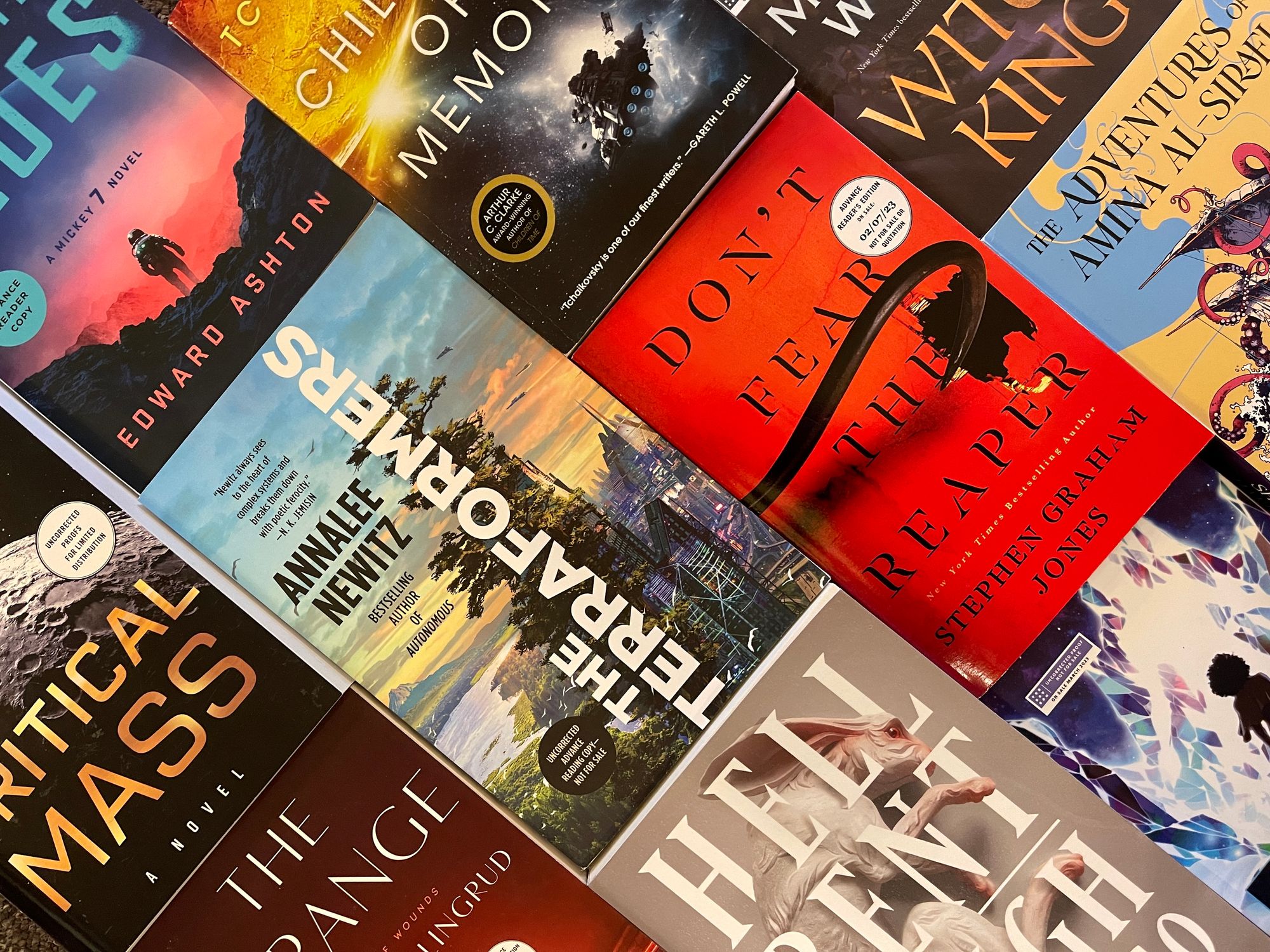 With movies and shows like Get Out, Nope, Lovecraft Country, and Candyman making waves as stellar examples of Black horror, Dr. Robin R. Means Coleman and Mark H. Harris take a look at the history of Blackness in horror cinema, looking at the impact of the civil rights movement on the themes and tropes of Hollywood. This looks like a fascinating read for cinephiles.
LibraryJournal gave the book a starred review, saying it's a "must-have reference with a near encyclopedic, yet readable, survey of nearly 1,000 horror movies containing more than 1,500 appearances by Black characters, from minor, nonspeaking roles to the exploration of Black films that have progressively broadened Black roles in horror and in cinema as a whole."
Years ago, I wrote about Edgar Allan Poe for a series about the history of science fiction at Kirkus Reviews. I have vivid memories of reading Poe as a child, and I've long been fascinated by his career within the larger American literary canon. This new book looks like it'll hit the spot: a new biography of the author that takes aim at piercing some of the myths behind his life and his mysterious death.
Publishers Weekly gave the book a starred review, saying "Though Dawidziak resists offering a definitive cause of death (even as he identifies tuberculosis as the prime suspect), his sharp analysis of how Poe's macabre pieces came to overshadow the rest of his work will give readers a fuller understanding of Poe's varied artistry and character. This has revelations to spare."
I fell in love with science fiction in high school, and one particular delight was reading some of the genre's formative works from authors like Jules Verne, H.G. Wells, and Arthur Conan Doyle. The author's novel The Lost World was long a favorite, about an expedition to South America that encounters a land lost to time, with dinosaurs and other long-extinct creatures.
MIT Press has inclued a reprint of the book and its sequel The Poison Belt, both featuring Doyle's hero Professor Challenger in its Radium Age series. This is a handsome edition, and it features an introduction by podcaster Conor Reid and an afterword by series editor Joshua Glenn.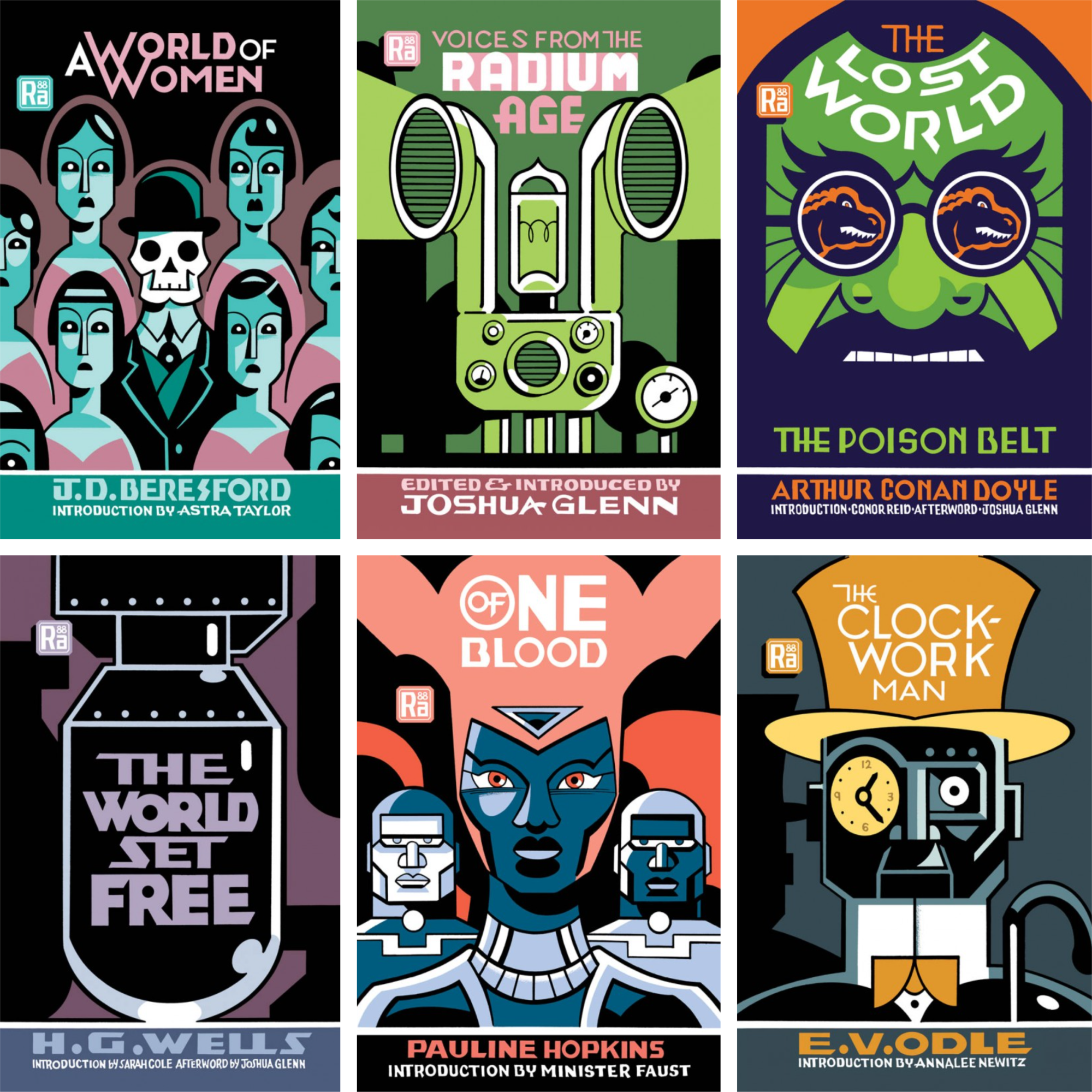 Meru by S.B. Divya (February 1st)
In the distant future, humanity clings to the Earth, while their posthuman successors (known as Alloys) are free to roam the galaxy. They ultimately discover a planet that can support life, and a pair of companions head out to investigate this new world. One is Jayanthi, a human woman who was adopted by Alloy parents, and sees this as an opportunity to change their minds about humanity's base nature, while her pilot, Vaha, sees it as a change to make a name for zirself. But there are plots running in the background that could change the future of humanity.
Publishers Weekly gave the book a starred review, saying "Divya filters the immensity of outer space through the lens of close personal relationships, crafting compassionate and responsible characters (whatever their physical forms may be) that will surely win over readers. The result is subtle, strange, and immensely satisfying."
Ayize Jama-Everett finishes off his Liminal series (which includes The Liminal People, Entropy of Bones, and The Liminal War) with Heroes of an Unknown World. In the first installment, we follow a man named Taggert who has some special powers: he can heal people with a touch, and when he gets a call from a former partner to help find her missing daughter, he jumps in to help, and along the way, ended up going back in time to try and find her.
In this new installment, Taggert has returned to the present, and that the world has changed: everything is slightly more grim, and a long-time enemy known as the Alters have been trying to suck the life out of the world to win in a long-running conflict.
Publishers Weekly notes that "Jama-Everett celebrates the power of family, community, and music to unite peoples and combat entropy, using dramatic flashbacks to illustrate the salvific power of self-sacrifice for a greater good."
Theodore Savage by Cicely Hamilton (February 7th)
Another entry in MIT Press's Radium Age series comes from early feminist author Cicely Hamilton (published in 1928), about the collapse of British civilization after a European war, following a survivor named Theodore Savage who was a middling civil servant who now has to fight for his life. Escaping to a forest hut with a young woman, they discover a new world where technology is seen as something almost supernatural. It's a cautionary tale about the state of femininity in the early 20th century. The book is introduced by Utah State University professor of history Susan R. Grayzel.
In the nearish future, Valentine Weis works as a salvager in what used to be Utah – now wastelands. He's saving his money to buy citizenship in Salt Lake City, where he can finally transition into the person he needs to be. It's a difficult life, but when he meets Osric, an android that was once a powerful AI, he's offered up a job as someone who can retrieve missing or stolen androids and bring them back. If he accepts, he's got a visa into the city. But things are more complicated: those stolen droids are self aware, and have no interest in returning home.
Publishers Weekly gave the book a starred review, saying "readers are confronted with timely questions about ethics and morality in the realm of AI. The author handles these threads masterfully, intertwining them through a rip-roaring adventure plot helmed by characters whose vitality and hope one can't help but root for."
I really enjoyed Stephen Graham Jones' novel My Heart is a Chainsaw, a loving homage to the ever-present slasher genre, which follows a young, horror-obsessed woman named Jade Daniels (now Jennifer) who finds her town under siege from a slasher killer. Now out of jail, she returns home, only to find that another serial killer named Dark Mill South has escaped and has continued a murderous rampage in revenge for the death of 38 Dakota men in 1862. It'll be up to Jennifer to save her town and friends.
Publishers Weekly gave the book a starred review, saying "Jones expertly blends snappy graveyard humor with nail-biting suspense, and he gives his characters distinctive personalities that distinguish them from the underdeveloped body fodder common to most slasher scenarios."
Wild Massive by Scotto Moore (February 7th)
Carissa has taken to hiding in a massive elevator that goes from floor to floor in the Building, an impossibly tall skyscraper connects the multiverse together. Every floor is an entryway to a new world, and she took up residence there after the ruthless Association that rules the building killed off her entire people.
When a shapeshifter Shai-Manak arrives from zir world, ze brings a long-running conflict to Carissa's doorstep. The Shai-Manak have been fighting the Association for decades, and together, they flee into the Wild Massive, a network of the Building's theme parks as long-simmering plots come to fruition around them.
Publishers Weekly says "with a centuries-long intermedia series that both reflects and shapes the history of the Association, unbelievably large theme roller coasters, and semi-sentient elevators, there's no shortage of wild ideas here."
When I read Matt Ruff's novel Lovecraft Country a number of years ago, I was taken by his take on Lovecraftian horror and how he upended the genre by placing it in the midst of the Civil Rights movement and teasing out the horrors embedded in that era of US history.
The book was made into an acclaimed series for HBO Max, and Ruff is now back with a standalone sequel, The Destroyer of Worlds, which picks up the story of Atticus Turner, his father Montrose, and their friend in 1957. Atticus and Montrose head to North Carolina to mark the anniversary of their family's escape from slavery, while George Berry strikes a deal with a ghost to stave off cancer, and as his daughter Horace heads out to Nevada with her friend Letitia Dandridge for the The Safe Negro Travel Guide. All of them face new supernatural encounters and horrors in the midst of the Civil Rights movement.
Kirkus Reviews says "Where its predecessor was constructed of separate stories focusing on different family members, this book operates with more interwoven narratives that Ruff manages to yoke together into one ripping yarn with shocks and surprises at every turn."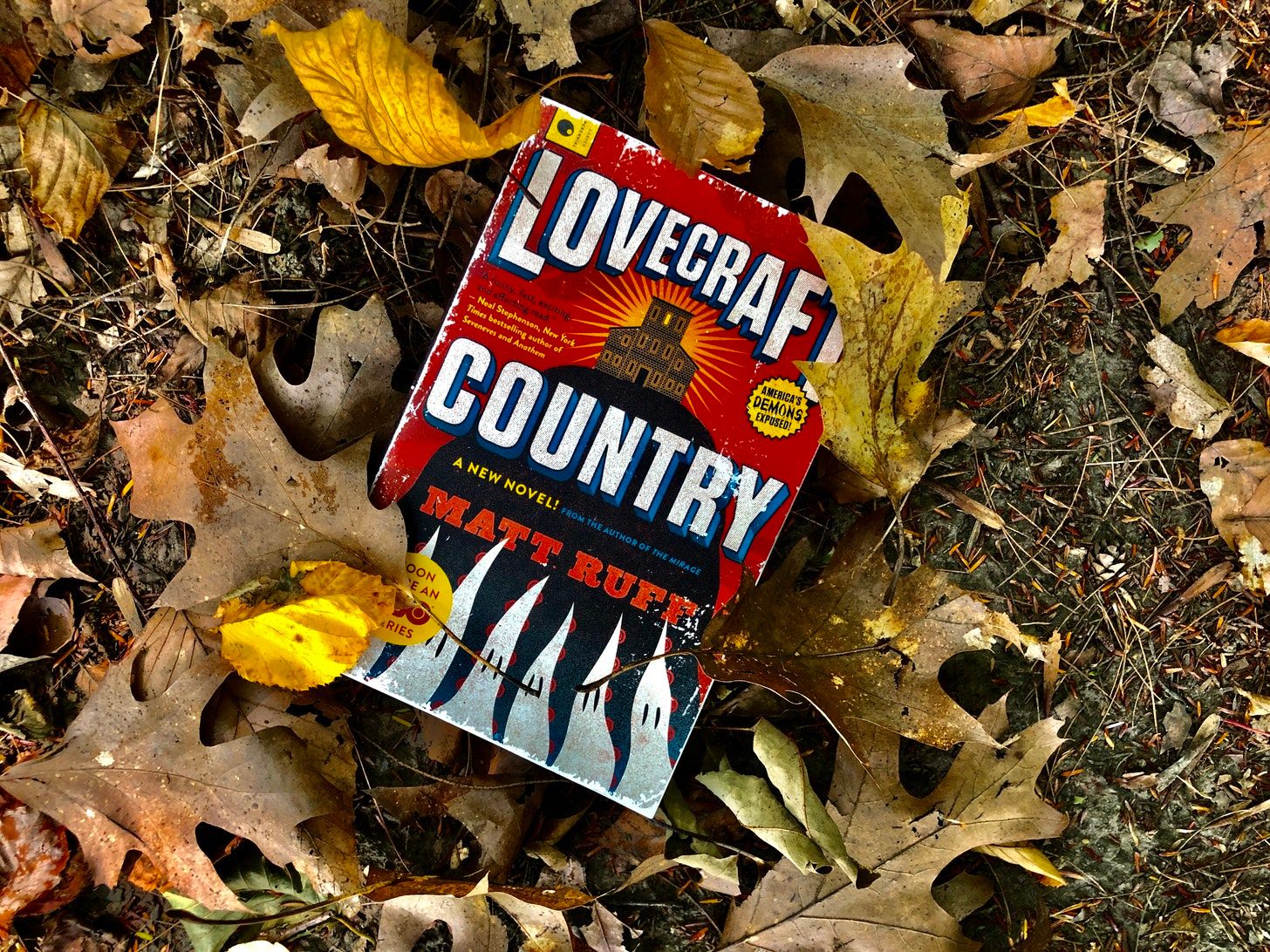 Black Empire by George S. Schuyler (January 31st)
Penguin Classics brings out a new edition of George S. Schuler's 1936 satirical novel Black Empire, an early speculative fiction story about a black scientist named Dr. Henry Belsidus and a radical group called the Black Internationale who use super science to hatch a plan to retake Africa from its colonial oppressors.
A Master of Djinn / Ring Shout author P. Djèlí Clark has an interesting essay about the book here:
Acclaimed writer Jane Yolan brings out a new installment of her acclaimed series of Circus collections (it's preceded by The Emerald Circus, How to Fracture a Fairy Tale, and The Midnight Circus), featuring 11 fantastical and romantic stories about artists, fairies, a merman, ghosts, princesses, and more.
Publishers Weekly notes that "Yolen's trademark fairy tale styling is on display throughout, with vivid, pithy prose animating each quirky flight of fancy."
---
As always, let me know what catches your eye, what you've been reading lately, and what else is coming out that I might not have included. If you find something interesting, please consider sharing this list with your friends and followers, or consider signing up as a supporting subscriber.