12 more books to check out this September
More fantasy, sci-fi, and more to throw onto the TBR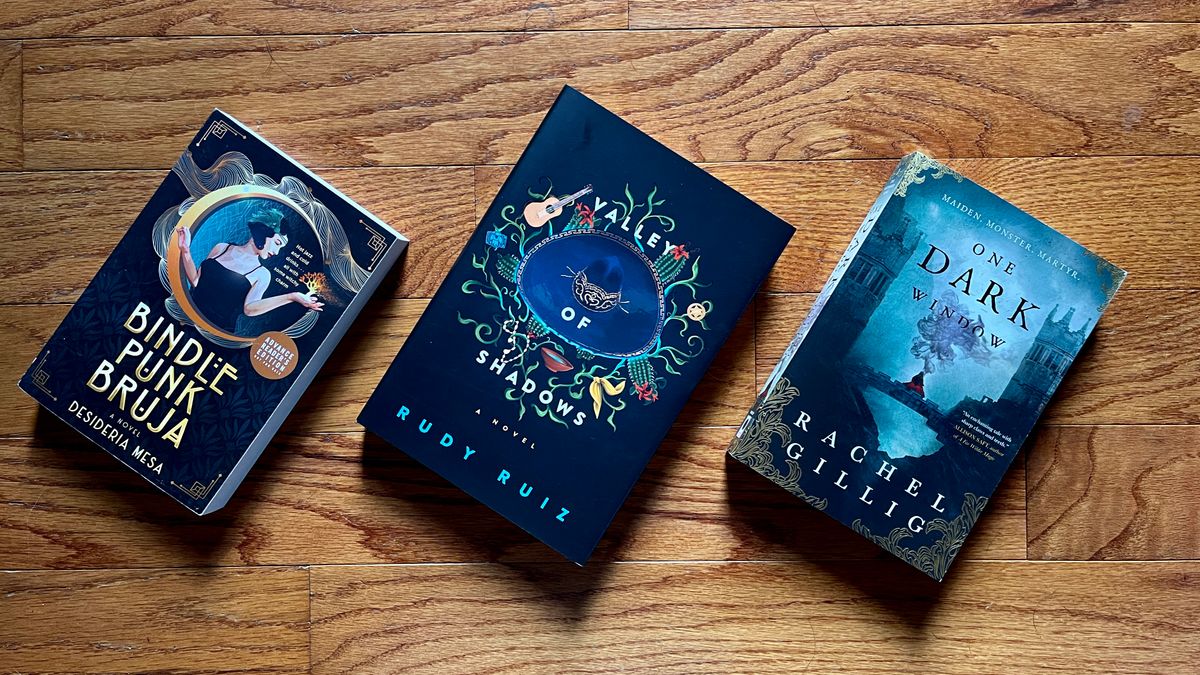 The book onslaught continues! September has a ton of books hitting stores, too much for one list, so here's another roundup of the titles to tide you over.  
Usual disclaimers: this newsletter is a Bookshop.org affiliate, and if you make a purchase through a link there, I might get a small commission.
If you happen to find a book on this list that you enjoy, please consider signing up as a supporting subscriber to Transfer Orbit. Your support helps keep this newsletter going in many ways, and we've got a good stack of in-depth posts coming up in the coming month. In addition to helping support that writing, you also get access to the Slack community. (We're currently nerding out about Amazon's Rings of Power series).
You can sign up here:
---
This book came out early last month, but I only just discovered it the other day. Christopher Tolkien, who headed up the effort to preserve his father's literary estate died in 2020. He's an enormously important figure in the story of J.R.R. Tolkien, having released books such as the The Silmarillion, the History of Middle-earth, The Children of Húrin, The Fall of Gondolin, and Beren and Lúthien (amongst many others).
This new volume of essays pays tribute to Tolkien and his efforts to bring his father's work to the public's attention, providing some insights into his process and quite a bit more. It looks like a fantastic look into the making of this entire universe.
Robin Kirk recently re-released the first two novels in her dystopian fantasy trilogy The Bond, (which kicked off with The Bond and continued with The Hive Queen), in a society where men are obsolete, and where women's abilities are magically engineered by Sowers when they're sixteen.
A resistance has been brewing, and Dinitra ends up joining after she discovers some horrifying truths behind the Weavers who dole out magical abilities. In this installment, we meet a mutant draft named Sil, who's leading a group of refugees away from the conflict, only to encounter more trouble and trials along the way.
I've long been a fan of Kate Beaton's cartooning (especially Hark! A Vagrant!), and I've been looking forward to this autobiographical effort from her. In it, she recounts her time working on an oil sands mining project in Alberta, Canada. It came out of some sketches from 2014, and it's a really moving, complicated story. I'm looking forward to getting my hands on a copy.
I was a big fan of the art book for Denis Villeneuve's Dune, The Art and Soul of Dune, and it looks like author Tanya Lapointe is going through Villeneuve's catalog, having written another one for Blade Runner 2049 and now Arrival. (Maybe Sicario will be next?)
The film is based off of Ted Chiang's story, and it's a gorgeous film. This should be a really fascinating behind-the-scenes look at the movie.  
Bindle Punk Bruja by Desideria Mesa (September 13th)
This historical fantasy is set during the roaring twenties, about a woman named Rosa Alvarado, who leads something of a double life. As Rosa, she's a reporter in Kansas city, who also owns a clandestine jazz club in Kansas City. Her other persona is Luna, a half-Mexican daughter of immigrants who has some magical blood in her veins. She's been helping a hidden covent of witches and has been trying to keep those two lives separate, to keep the city's corrupt politicians from finding out.  
There's plenty of danger in the air: organized crime is moving in on her business, while the KKK are targeting members of her community. She'll have to rely on her wits and powers to keep her business and family running.
Randall Munroe's best known for his ongoing webcomic xkc, and has now released sequel to his excellent nonfiction book, What If?, which answered questions like "what if you pitched a baseball at 90 percent the speed of light" or "what would happen if the moon disappeared?"
This new volume answers even more absurd questions: "how much would you cool the atmosphere by opening every freezer on earth?"; "what would happen if you had a billion-story building?"; and "what happens when you try and ride a helicopter blade?"
Robber Barrons by Nanci Schwartz (September 13th)
An online friend of mine, Nanci Schwartz, has just released her debut novel: Robber Barrons, the first installment of a military SF series about a reluctant super soldier. Victoria Anetti inherited some genetic enhancements from her father, but would rather spend her time fixing starships. When her father and his fellow soldiers died on a mission, she was left as the only such super soldier alive, and there are a lot of people who want to get their hands on her.
Victoria goes on the run to escape from government agents, and ends up joining a salvage crew that's working to figure out what happened to her father. When it becomes clear that her father might still be alive, she has to make a decision whether or not to try and find him, or hide to prevent a war from breaking out.
Set along the US/Mexico border, Solitario Cisneros lost his entire family and his entire country in the 1870s when his home town of Olvido ended up on the Texas side of the border. He's since retired as sheriff, but when the town's existing sheriff and family are murdered and his children kidnapped, he's pulled reluctantly back into service.
Cisneros has a particular ability: he can see the dead, and doesn't want to get pulled into the investigation, but is only convinced when one of the murdered children pleads with him. Aided by an Apache seer named Onawa, he sets out to rescue the remaining children and save the town.
Imperium Restored by Walter Jon Williams (September 20th)
Walter Jon Williams returns to his Praxis universe with a new (sixth!) installment (this is the finale of the latest trilogy, following The Accidental War and Fleet Elements, which themselves follow The Praxis, The Sundering, and Conventions of War).
Gareth Martinez and Caroline Sula have fought back the Zanshaa government forces, and they're working to try and reunite the empire. However, they soon learn that there's an enemy trap that could waylay all of their efforts, one that could destroy the Restoration. When Sula undertakes a violent act, it breaks Martinez's heart, and he sends her into exile while he tries to figure out how to move forward.
One Dark Window by Rachel Gillig (September 27th)
In this gothic fantasy, we follow Elspeth Spindel, a young woman who's has a magical infection that allows her to absorb powers from a deck of twelve cards. When she touched one, she trapped a monster named Nightmare in her head. She's tried to keep this ability hidden, but when she comes across a highway man named Ravyn Yew, her life is upturned.
He's a nephew of the King, and he's been searching for the cards to try and save the kingdom before Solstice — when the king and his men will kill those who are infected. She joins him in his quest to save their home — and herself before Nightmare takes over.
Fall Guy by Archer Mayor (September 27th)
Here in Vermont, Archer Mayor is an institution: like clockwork, he'll release a new installment in his long-running Joe Gunther series, following his titular character on a new investigation here in Vermont. That is, until this year: Mayor announce that after 33 installments, he's going to take a short break from Joe. It sounds like he'll return at some point, but this book will be something to savor.
Each mystery is set in Vermont, and this one's no different: when a high-end car is stolen, one that's loaded with items from some major burglaries (as well as a dead body in the trunk), Joe and his team from the Vermont Bureau of Investigation are brought in to investigate. As they dig into the case, they discover that there's evidence of some other crimes – including an unsolved child abducted years ago.
Publishing and bookselling has undergone some incredible upheavals in the last couple of decades, and Cambridge professor John B. Thompson delves into how the internet has upended things. I'm a bit fan of his work: he wrote a great book about the history of publishing that I've gone back to time and time again over the years, Merchants of Culture: The Publishing Business in the Twenty-First Century, which I highly recommend.  
The hardcover edition of this book came out last year, but the paperback is coming out later this month. I caught an interview with Thompson the other day on On The Media, and was drawn in by his keen insights into the world of book publishing and how it's changed.
---
That's it for now. I'll have some other pieces to send out this week for y'all. Have a good week!
Andrew
(Oh, if you're in Central Vermont, I'll be at Bear Pond Books in Montpelier to hang out with their Sci-Fi/Fantasy book club at 7pm to talk about Cosplay: A History!)