Mountains of Madness
Netflix could be an ideal place to launch a Lovecraftian franchise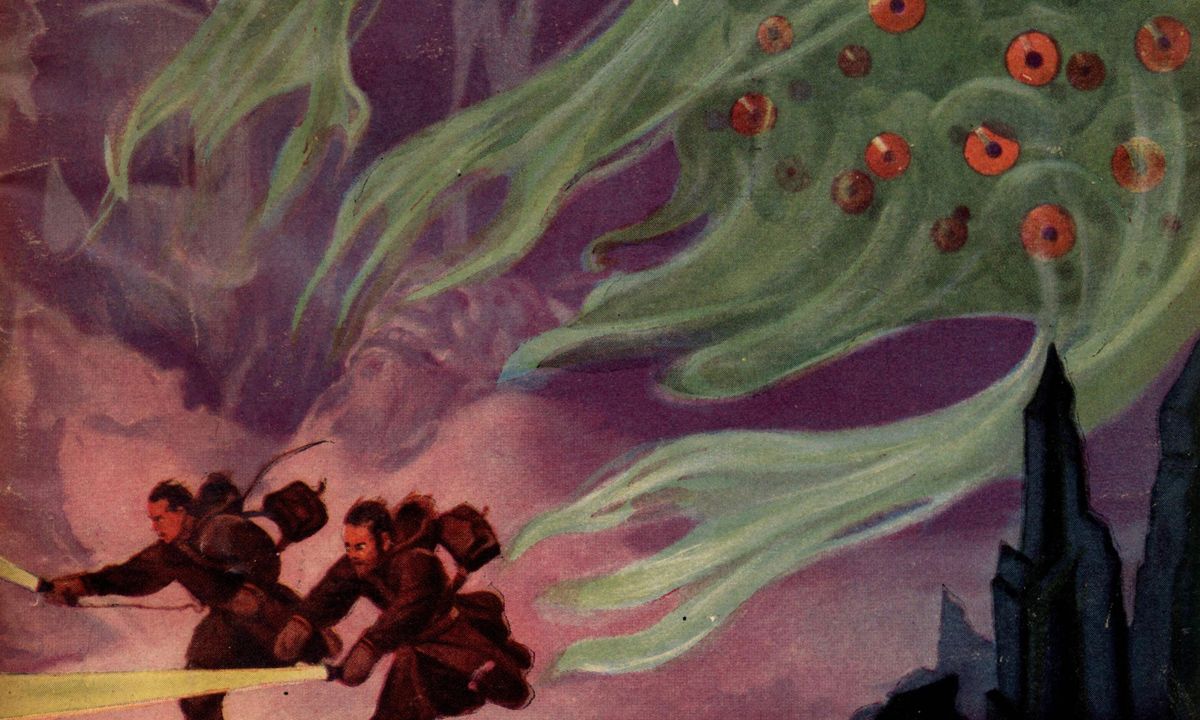 Last month, director Guillermo del Toro dropped a fun bit of "what if" cinema knowledge on the internet: a pre-production CGI test clip of his never-made adaptation of H.P. Lovecraft's 1931 novella At the Mountains of Madness. It's a fun moment: a man in a cave of ice turns around to see a creature crawl up to him, slowly and horrifyingly transforming before it launches a slew of tentacles at him when it reaches for his gun. It's only 25 seconds long, but it's a painful thing to watch: the opportunity that we missed!
Over the course of his career, del Toro has made a name for himself as one of the best directors for imagining horror – not just horror, but the uncanny – on screen. His 2006 film Pan's Labyrinth is a phenomenal fairy tale set in the midst of the Spanish Civil War following a young girl as she encounters a fantastical world, 2015's Crimson Peak is a wonderful take on the gothic story, his two Hellboy films are great adaptations of Mike Mignola's celebrated comics,  2013's Pacific Rim is an all-out, joyous blockbuster featuring giant mechs fighting giant, otherworldly monsters, and 2017's The Shape of Water is a beautiful romance between a humanoid creature and a woman with the backdrop of the Cold War behind it. Running through all of these films is this thread of  the uncanny and strange, and he's spoken about how Lovecraft's works were a huge influence on him growing up. When it comes to Lovecraft, he's one of the few that really gets what's driving the story and the existential horrors that they contain.
In 2020, del Toro signed an overall deal with Netflix to produce a number of projects for the streaming service, the first of which is a stop-motion adaptation of Pinocchio, which dropped today on the service, and comes just a couple of months after he released Guillermo del Toro's Cabinet of Curiosities, an anthology project featuring eight episodes based on a number of short stories by the likes of Henry Kuttner, Emily Carroll, Lovecraft, and others.
It feels very much like Netflix could be an ideal home for del Toro to bring his adaptation of At the Mountains of Madness, (it sounds like he's thought about that recently!) and indeed, not just capture that one iconic Lovecraft story, but the larger movement that he started back in the 1920s.
The first extended universe
Born on August 20th, 1890, H.P. Lovecraft was attracted to the macabre from an early age, and was particularly influenced by writers such as Edgar Allan Poe, Nathanial Hawthorn, and Lord Dunsany. Lovecraft has become known for his particular brand of cosmic horror, which he started writing in the 1920s. Stories like 'The Colour Out of Space', 'The Call of Cthulhu', 'The Dunwich Horror', and the 'At the Mountains of Madness' have become some of horror's best-known works, each examining the collision of humankind with deeply disturbing extraterrestrials in a cosmos that stretches far beyond our comprehension.
Lovecraft connected these stories together with common themes, locations, and elements: one could read the stories as fragments from a much larger canvas and a much larger world with some interconnectivity between them. More than that: Lovecraft was a prototypical fan in the early days of speculative fiction fandom. He wrote copious letters to fellow readers and writers, including folks like Robert E. Howard, Clark Ashton Smith, Frank Belknap Long, and others, not only corresponding with them about his life and what he was writing, but actively inviting them to come and play in the world that he had created with his own horror stories.
In the introduction of a recent edition of At the Mountains of Madness, author and scholar China Miéville pointed out that what Lovecraft was doing was creating an entirely new form of mythology that wasn't rooted in traditional folklore: he was starting with a blank canvas, so to speak. Bounded by some similar themes (rather than strict chronology like a modern shared world), the larger Cthulhu Mythos is something of an open-sourced world that comes with any number of parts for authors to jump into and play with.  
Certainly, Lovecraft's stories are influential, but I think that open invitation for anyone to come in and play – and more importantly, the ability to remix and reimagine that type of story – has led to remaining a key influence within the wider horror world, and allows it to leave behind Lovecraft's own, abhorrent racism.
There's been an interesting movement to reimagine Lovecraft's world and the tropes that he came up with from the point of view of marginalized folks: there's Ruthanna Emrys' excellent novel Winter Tide from a couple of years ago (here's my interview with her, talking about its followup, Deep Roots), as well as The Ballad of Black Tom by Victor LaValle (itself a direct rebuttal of Lovecraft's racism), P. Djli Clark's phenomenal novella Ring Shout (here's my interview with him), and most recently, N.K. Jemisin's The City We Became and The World We Make, which plays with opposing the types of racism that Lovecraft was known for while playing with some of the mythos's tropes. For all of his problems as a person, Lovecraft created a durable story framework, and there aren't any signs that Cthulhu stories as a genre are slowing down.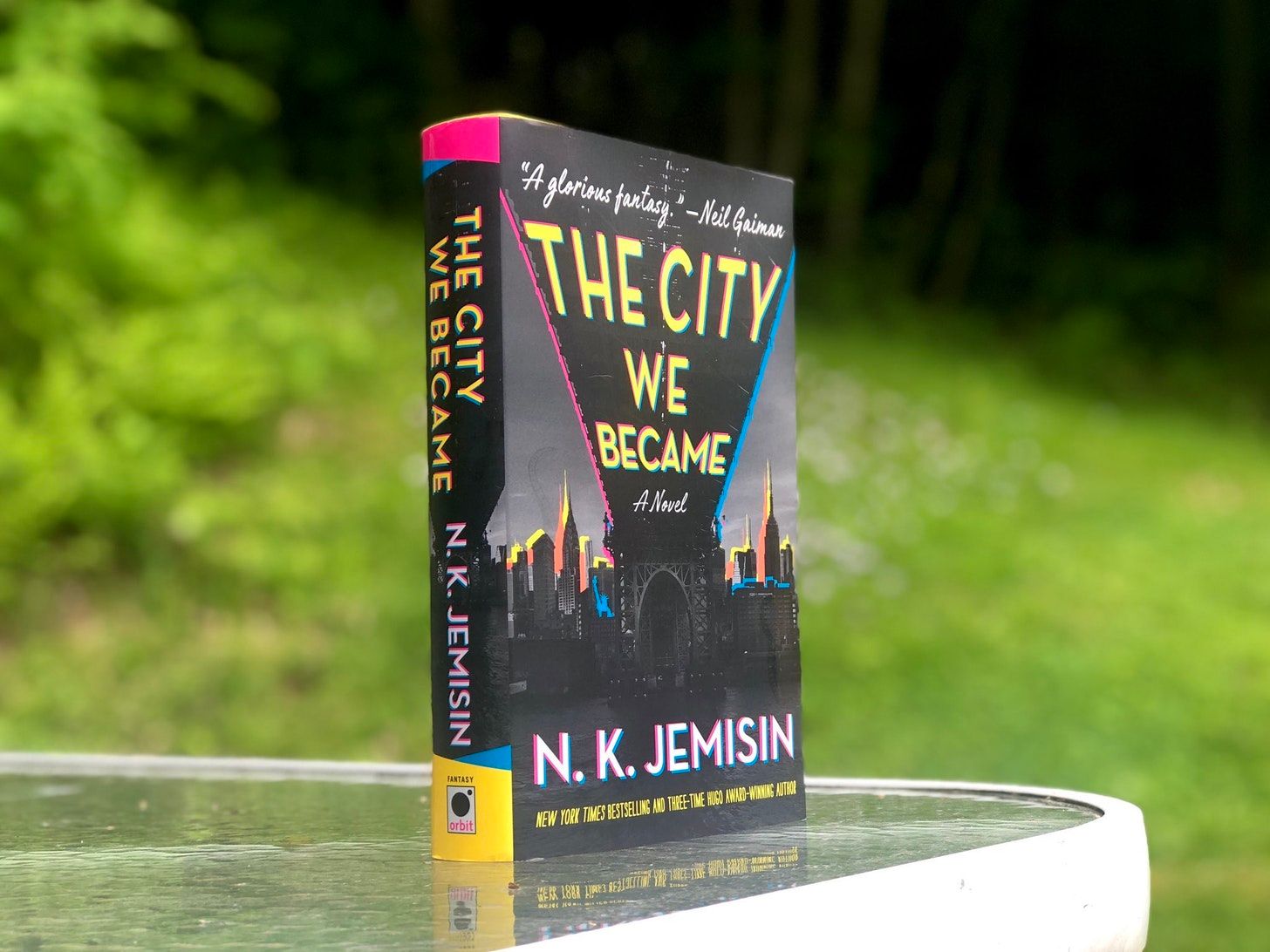 A Lovecraft Cinematic Universe
With that backstory in mind, it feels very much like del Toro and Netflix are in an ideal place to do some work in this area. Lovecraft's brand of cosmic horror has certainly been influential in Hollywood: look no further than films like Alien and some of its sequels (del Toro's At the Mountains of Madness was specifically pulled out of the production pipeline because of the lukewarm reception that Ridley Scott's Prometheus – a prequel to Alien – got at the box office), along with others like del Toro's Hellboy, The Mist, The Thing, and Netflix's own Stranger Things.
And then there are direct adaptations of Lovecraft's work, most notably the 2019 adaptation of Color Out of Space (which the director hopes to follow up with an adaptation of The Dunwich Horror).
Franchises and established IP have dominated the movie theater landscape for a while now. For all critics and audiences bemoan the lack of originality in theaters, moviegoers gravitate toward what they're familiar with. With the rise of streaming, Streamers like Netflix, HBO Max, and Disney+ have been honing in on their own franchises, whether it's projects from the DC Universe, Marvel Cinematic Universe, or Star Wars franchise. Netflix has made its own inroads here: it's building out The Witcher series as something a bit more sprawling (it's added on a spinoff series and animated films in addition to the main series), while Jupiter's Legacy was its attempt at a gritty superhero franchise with plenty of spinoffs planned. Indeed, Zack Snyder's upcoming Star Wars-inspired Rebel Moon feel perfectly poised to launch its own space opera franchise designed to lure subscribers away from places like Disney and toward Netflix.
With all of that in mind, Netflix taking a stab at building up a Lovecraft-inspired franchise feels like something of an inevitability, at least on paper. del Toro is the ideal director to take a stab at adapting At the Mountains of Madness, and there are plenty of the author's stories that the streamer could adapt into a loosely-interconnected franchise. The plug-and-play nature of Lovecraft's world plays in the favor of creators: one doesn't have to adhere only to the stories penned by the man himself, and you can bring in any number of creators to play with those tropes of humanity vs. the horrifying unknowableness of the universe. Indeed, if the recent experience and acclaim that authors like Clark, Emrys, Jemisin, and LaValle have found within this genre is any indication, there's an appetite for this sort of subversive storytelling.
Will it actually happen? Who knows? But certainly, there's plenty of potential for there for something.
---
Currently reading
I feel like I've fallen off the reading bandwagon a bit in the last couple of weeks, between work, some writing projects, and more. It's looking less and less likely that I'll actually meet my reading goal of 52 books this year, but I'm hoping that I can at least close the gap a little.
---
Further reading
A handful of these links are the short posts I've been sending out to supporting subscribers in the morning. They've been fun to put together, and if you'd like to get them (consider them a short briefing on one notable thing going on in the books/SFF/movie/TV world), consider supporting this newsletter with a paid subscription. Subscription rates are discounted ($40/year $4/month) at the moment, but I'll be putting them back up to their original rate ($50/year $5/month) soon.
Adapting Kindred
Charlie Jane Anders has an excellent long read up on Polygon about how an early attempt to adapt Octavia Butler's Kindred sparked an unlikely friendship. The series is now out on Hulu, and TO friend Max Covill has his review up on Paste. (He wasn't taken with it).
Dark Materials
In case you missed it last week, I resurrected an old piece I wrote for Barnes & Noble on the eve of HBO's His Dark Materials series debuting. The third and final season has dropped, and I republished the piece here.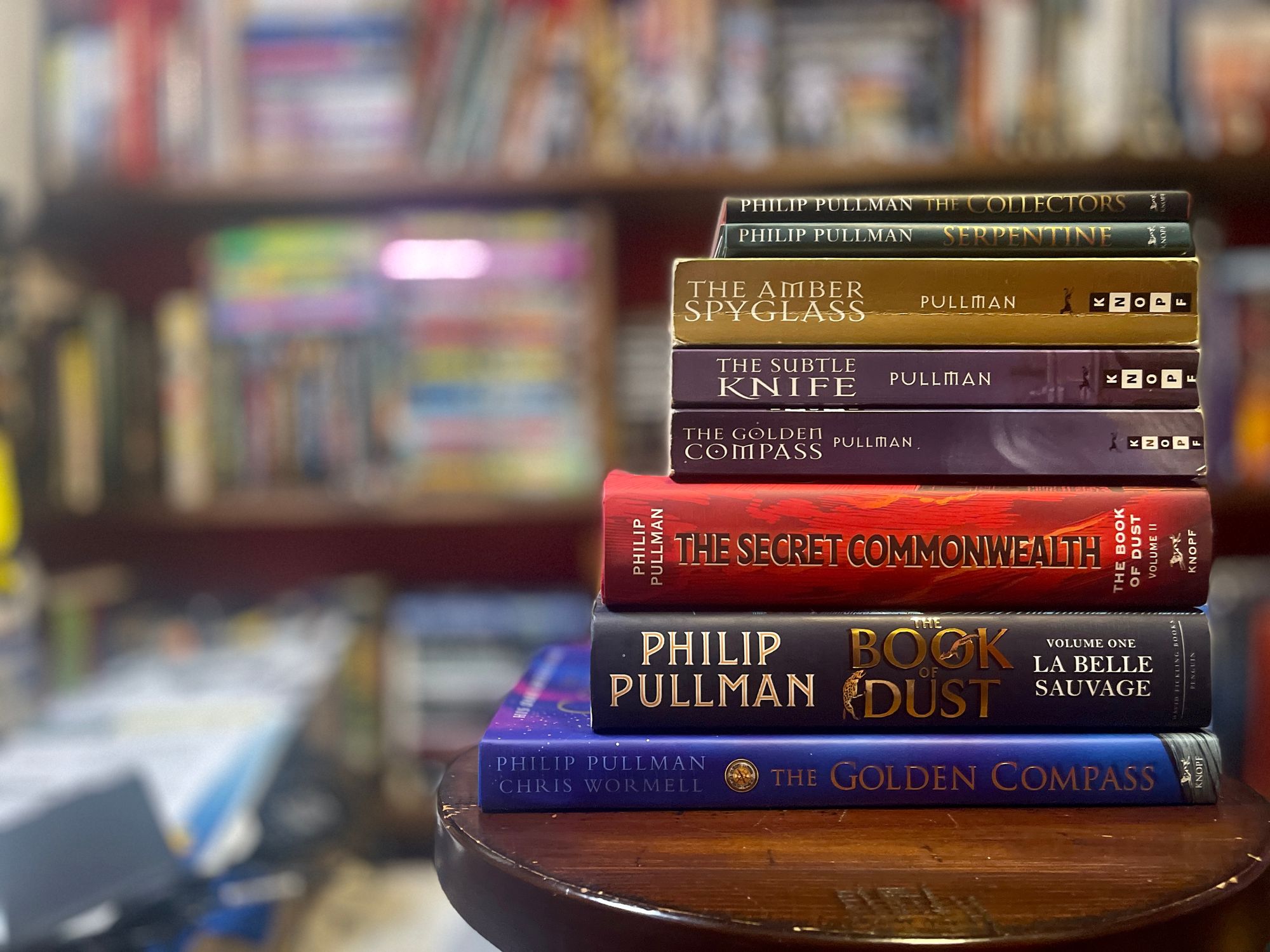 Goodbye to Westworld
Here's a bit of a shocker: in another cost-saving measure, Warner Bros. is pulling Westworld and The Nevers from HBO Max at some point in the near future (presumably to save on residual costs). Given the acclaim and popularity that former enjoyed when it first debuted, it's pretty surprising. If you haven't caught up on Season 4, now's the time.
Making of a bestseller
For subscribers, I wrote a short piece earlier today about how USA Today is putting its bestseller list on hiatus after it laid off its editor, but in related reading, Esquire  about The New York Times bestseller list and how books (likely) end up on it.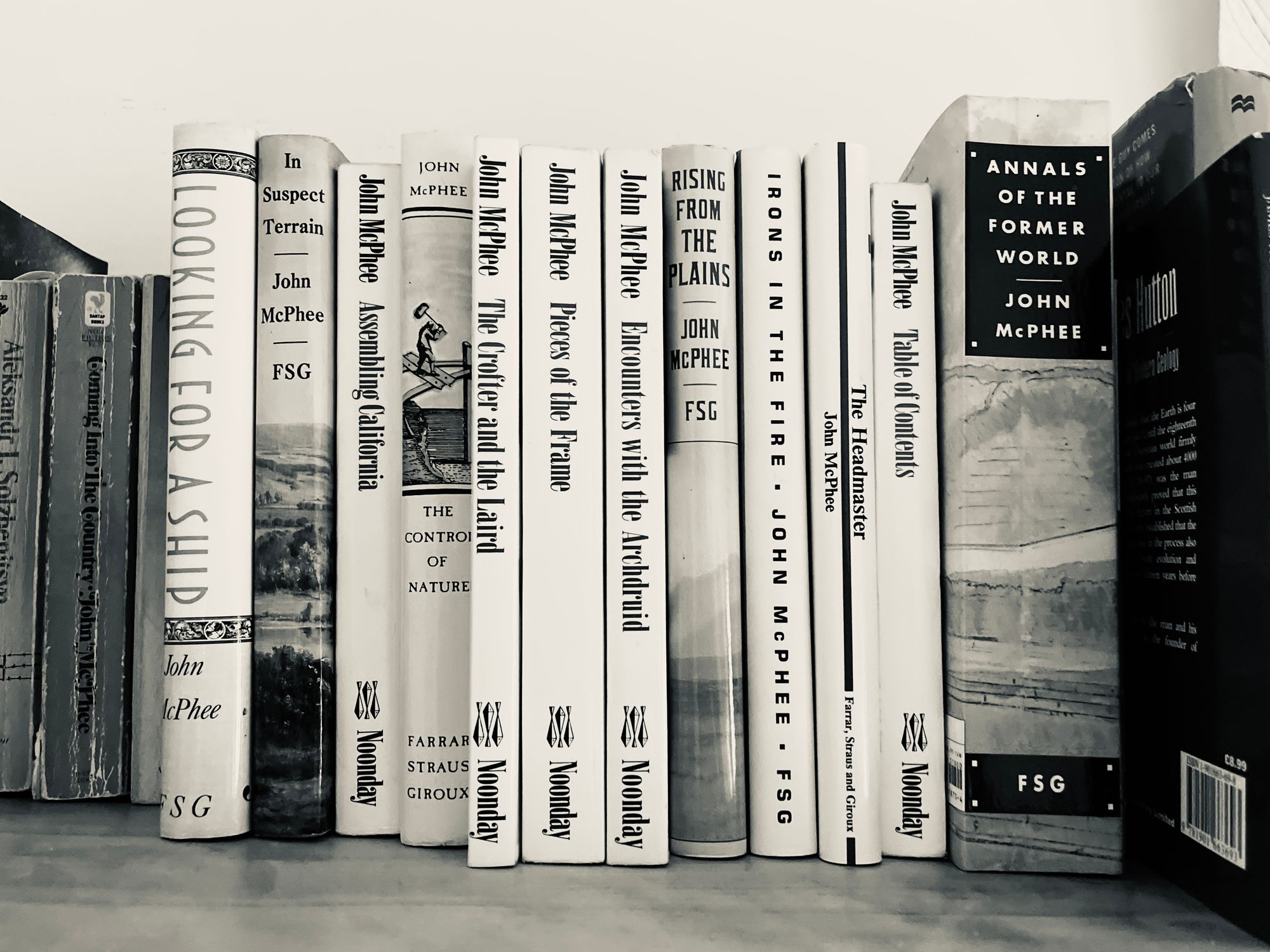 An original Gygax
Fancy an original copy of Dungeons & Dragons? There's a copy up for auction here in Vermont at the end of the week.
Rebellion's frontiers
For paid subscribers, I wrote about a short video featuring Nemik's manifesto from Andor, and how it's an excellent watch.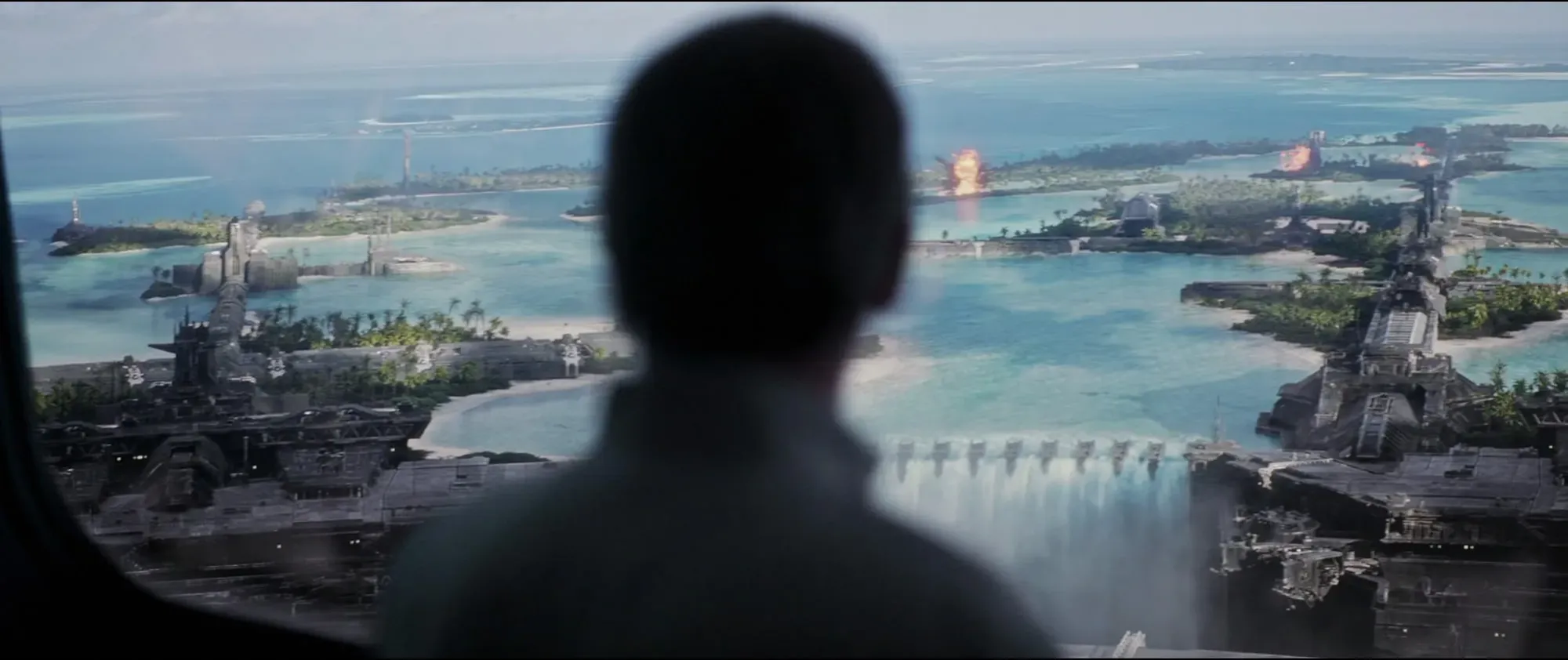 Understanding the future
Another subscriber post, this one featuring an excellent interview with Cory Doctorow in The New Yorker.
Up the Steps
My college mentor, F. Brett Cox recently published a short story in Daily Science Fiction, which is a delight to read:
Even A Bureau Has Limits
Another friend (and dedicated TO reader!), Nate Herzog let me know when we got together this weekend that he had a short story set to go up soon. That happened yesterday, and you can read it here:
---
That's all for today. Let me know what you think, and what you've been reading lately.
Andrew