Echoes of battles long fought
What does reenacting bring to the battlefield?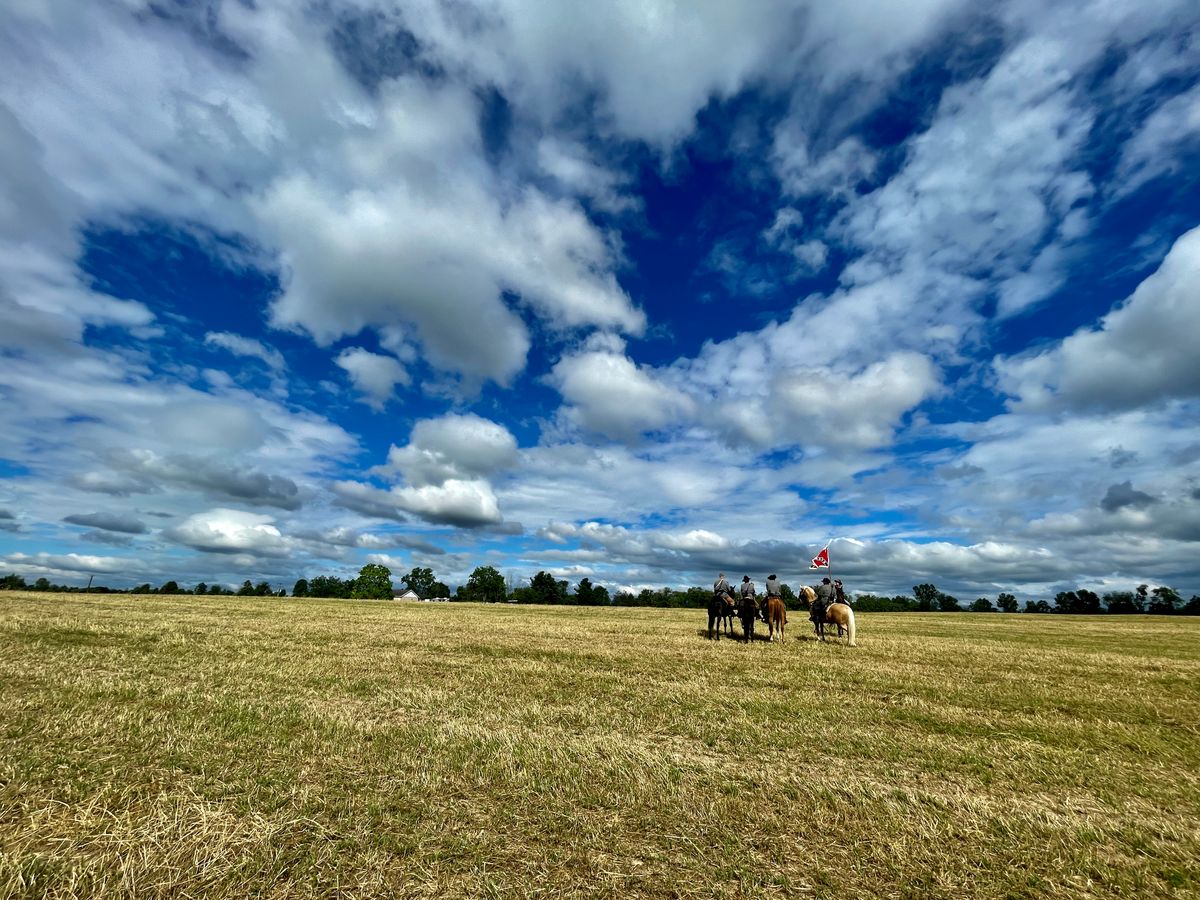 Last week, The Wall Street Journal (link to the article below is a reprint on MSN) reported that the Pennsylvania Historical & Museum Commission was enacting a new policy that would put a halt to reenactments that depict "force-on-force" on its sites, in part to comply with Federal regulations that already prohibit depictions of violence in reenactments on federally-owned land.
In this instance, these new rules will go into effect on May 1st, and it'll impact a handful of long-running events and groups that exist to take part. Part of the reason for the change: PHMC notes that "inherent safety risks to participants and visitors as well as the potential for damage to historic resources that occurs
during such events are unacceptably high when seen in light of PHMC's mandate to preserve and protect the commonwealth's cultural and natural heritage and those who are visiting or working at PHMC's properties."
Over the years, there have been injuries, starting in the 1960s, which prompted a shift in Federal policy at the time. As a result, you don't see reenactments at taking place at Gettysburg, where the battle took place. The header picture for this piece? I took that at the Daniel Lady Farm in Gettysburg, which is on privately-held land, and thus have held reenactments for years.
TribLive reports that PHMC external affairs director Howard Pollman explained the change in policy in an email: "There are more impactful and safer educational methods through which we can teach the public about the complex mix of ideas, events, social structures, etc. that led to violent conflict."
One of the impacted events is a French and Indian War reenactment at Bushy Run that took place in 1763: the PHMC says that this year's reenactment in August won't take place, but they'll hold other (non-violent) events and interpretations in its place.
The WSJ's piece picks up the story from the reenactors, who note that their organization, the Bushy Run Battlefield Heritage Society, and a Facebook post from the organization garnered a number of comments about how history was being erased, and similar comments along those lines. It's not hard to see or understand why: reenactors are folks who are passionate about history and their work to bring these battles and the people they're representing to life for audiences and bystanders.
---
I've been thinking about this sort of issue when it comes to costuming and reenacting: what do those performances bring to audiences, and what are they designed to do?
Reenacting has been around for a long time: I talk about the Eglinton Tournament of 1839 in Cosplay, and there were a bunch of other instances around the same timeframe that recreated historic battles – sometimes, not long after they were actually fought. American reenacting got a bump in the 1950s and 1960s when the Civil War centennial approached, with battlefields seeing tens of thousands of participants arriving to refight those old battles
In a lot of ways, those recreations are demonstrative: battles are visceral, and there's really nothing that can replicate the thud of a cannon that you feel in your chest: going to a reenactment isn't the same as experiencing the battle for yourself, but it's something that you can do to get an immersive simulation for what it might have looked/smelled/sounded like.
It's a bit unfortunate that those events won't take place on site, but at the same time, organizations have to be responsible and balance what they're using their locations for. Just what is the interpretive value of having a bunch of guys showing up in period garb and blasting one another with blanks? What safety considerations are there?
There's a long history of reenactors getting injured or killed, like in 1998 when reenactor was shot in the neck with a live round, in 2008 when a Richmond shooting accident landed someone in the hospital,  in 2015 when a WWII reenactor in Dallas was shot in the chest, in 2018 when a medieval reenactor died after getting impaled, in 2019 when a woman was hit by a cannon ball in Germany, and in 2020 when a gunfighter used live rounds in a reenactment. And of course, there's the instance in 2021 when actor Alec Baldwin shot cinematographer Halyna Hutchins on the set of a movie called Rust with a gun that he thought had been loaded with a blank. (He and the film's armorer, Hannah Gutierrez-Reed, have been charged with manslaughter.)
The reenactors I've met have been diligent and attentive folks, but accidents do happen, and I have to imagine that that's a consideration here, because when it comes down to it: does a battlefield really need any additional dead bodies? There's a sick irony there.
Reenacting also isn't living history, a type of interactive and immersive scholarship that helps bring the past to life, where a subject matter expert is actively interpreting history and events for the people around them. In that instance, is there a better alternative to this type of activity that is more instructive for folks looking to learn more about the history of these sites? It does seem like that's what the commission seeks to do: inject a more interpretive element to the battlefield, while removing some risk, even if it means that you don't quite get the same visceral sensation of an active war zone.
---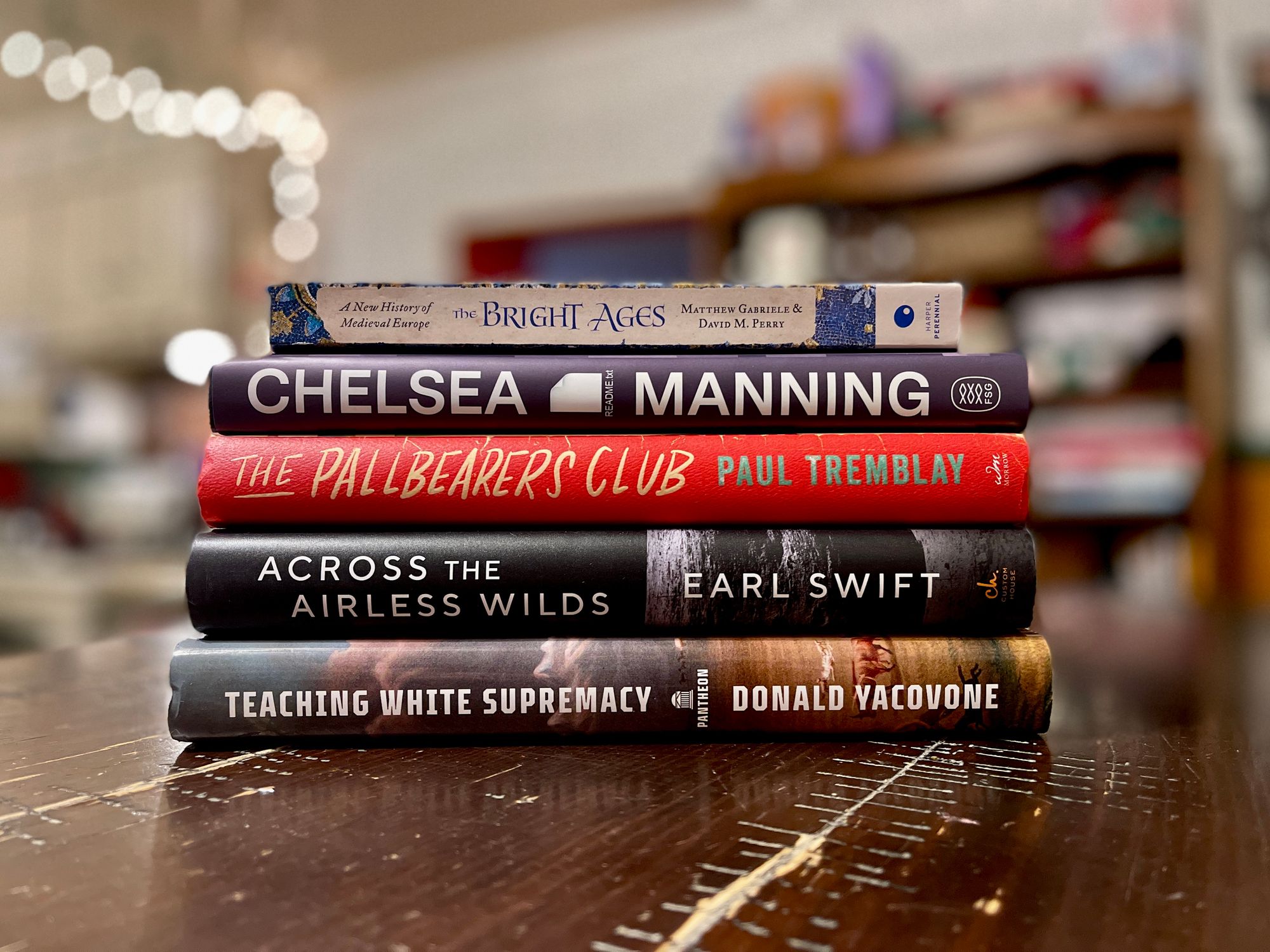 Currently reading
It's been a little while since I've provided a reading update. I've been going through something of a nonfiction binge, although I've started off the year with a bunch of good books.
Already in the bag for 2023 is Valuable Humans in Transit and Other Stories by qntm, a fascinating short collection of short stories. I finally finished my re-read of Frank Herbert's Dune, and after that, picked up Ghosts of the Hardy Boys: The Writer Behind the World's Most Famous Boy Detectives by Leslie McFarlane (stay tuned for more of that at some point in the nearish future.) I finished R.F. Kuang's Babel, which I think was my favorite book of 2022. After that, John Langan's The Fisherman (reviewed here) and Rebecca Roanhorse's Tread of Angels, which felt like it was a novel stuffed into a novella.
I've kicked off my nonfiction reading with Proving Ground: The Untold Story of the Six Women Who Programmed the World's First Modern Computer by Kathy Kleiman, which I read as an initial judge for a literary award, and which I really enjoyed.
Currently on the to-read list? I'm almost done with Earl Swift's Across the Airless Wilds: The Lunar Rover and the Triumph of the Final Moon Landings, an astonishing and detailed overview of how NASA developed its lunar rover, and the efforts along the way to envision just how astronauts can move around on the moon. I'm enjoying it chiefly because it's a book about the Apollo program, and I have a soft spot for those, but it's also an excellent study in questioning assumptions – everything from engineering to lunar exploration to geology. And, it's a fascinating look at Apollo missions 15, 16, and 17, really hammering home their importance as scientific endeavors.
After that on the list, I've got The Bright Ages: A New History of Medieval Europe by Matthew Gabriele and David M. Perry, Readme.Txt: A Memoir by Chelsea Manning, and Teaching White Supremacy: America's Democratic Ordeal and the Forging of Our National Identity by Donald Yacovone. On the fiction front, I'm finally checking out Paul Tremblay's The Pallbearer's Club and Annalee Newitz's The Terraformers, both of which I'm enjoying.
---
Further Reading
Amazon renews The Peripheral renewed for season 2
Amazon's adaptation of William Gibson's novel The Peripheral began streaming last year (I've yet to see it, but it's on my list!), and the streaming service announced that it's renewed the series for another season.
Audiobooks' mother
One of the pieces that got away from me years ago was a longer, in-depth look at the birth of the audiobook industry. I'd plotted out a bit of it, picked up some books to read, and never got around to doing anything more with it. I was reminded of it earlier this week with an obituary in the Washington Post (always the worse way to learn about something) for Marianne Mantell, who founded the first dedicated audiobook studio. It's well worth a read if you listen to audiobooks, and I learned a bit more about this part of the publishing industry – something I need to return to, I think.
Babylon 5's antifasist message
Babylon 5 celebrated a big milestone this year, so I reprinted my essay that appeared in Uncanny Magazine about why it's endured for so long.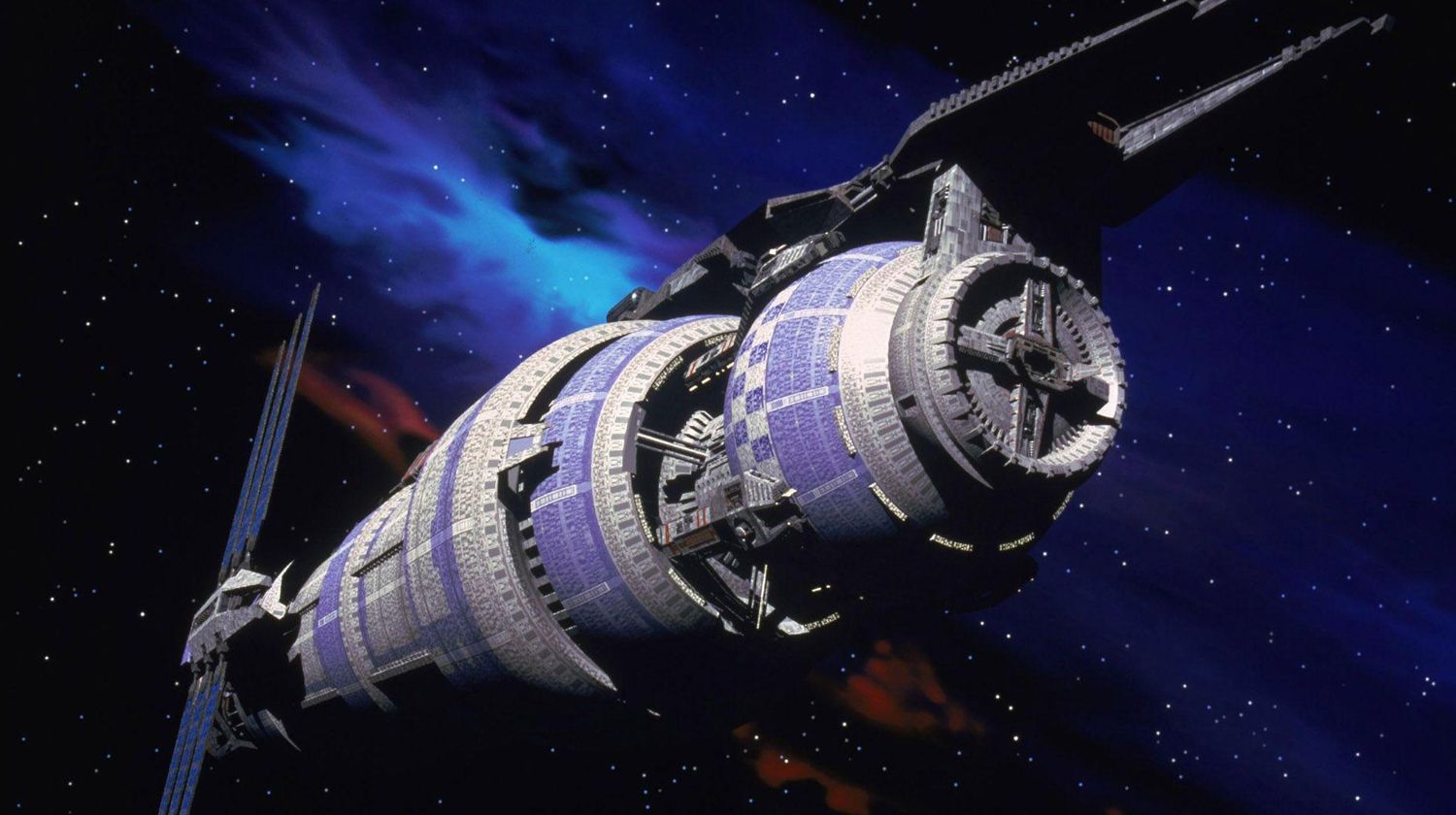 Breath of the Wild 2
I'm not much of a gamer, but I'm enormously excited for the upcoming release of the sequel to Breath of the Wild,  Legend of Zelda: Tears of the Kingdom. Earlier this week, Nintendo released a new, full trailer it. It's got me more excited than ever to return to Hyrule.
D&D lessons
Wizards of the Coast recently backtracked on a plan to upend its open license agreement, and I took a look at one of last year's books to understand some of the history of where D&D and its corporate owners have encountered self-inflicted problems.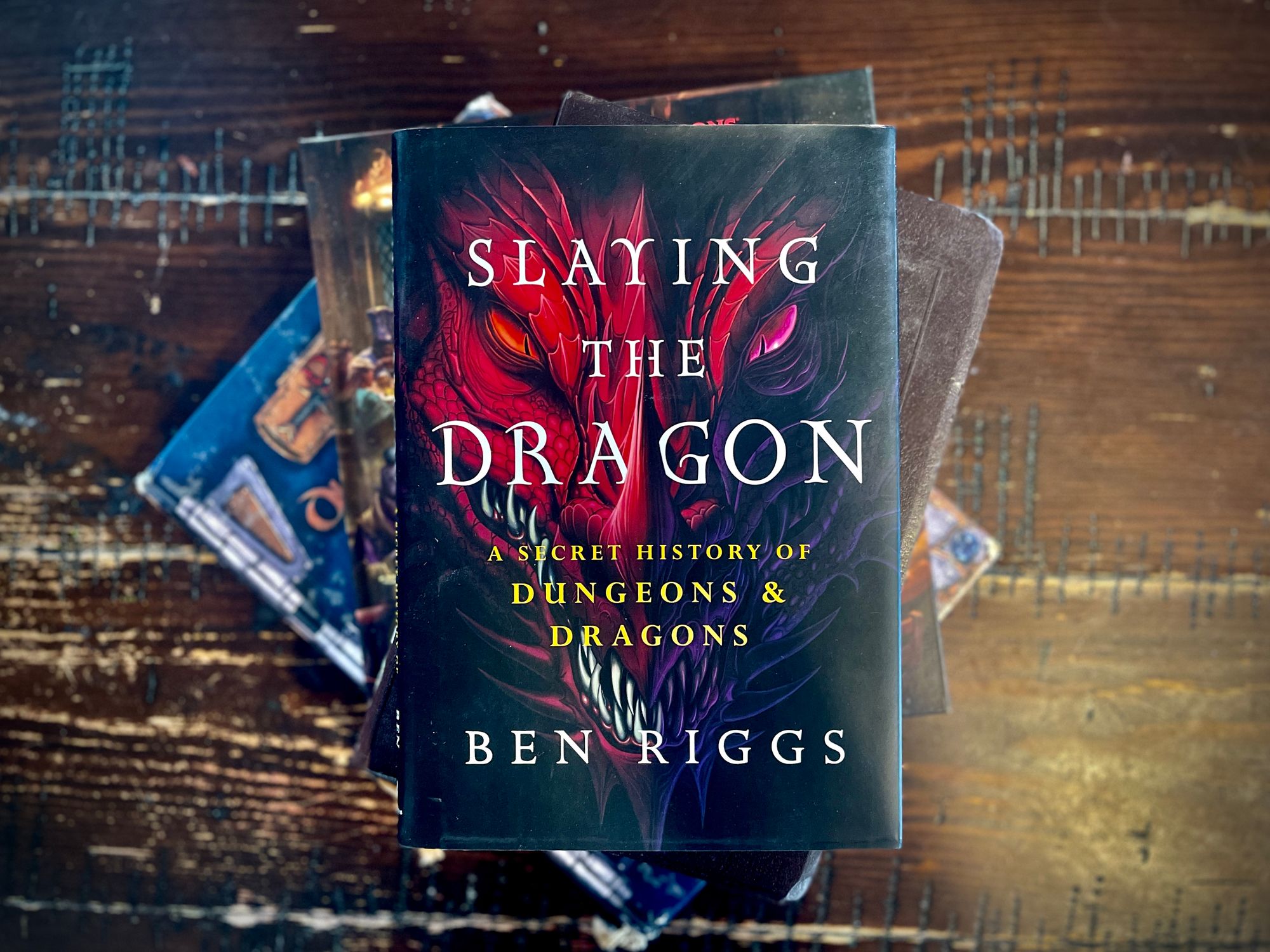 HarperCollins union gets tentative deal
This is some excellent news from the publishing world: The HarperCollins workers who've been on strike for months have reached a tentative deal with the publisher that'll see some pay increases and a one-time bonus, amongst other objectives.
Lego returns to Middle-earth
One really interesting story that I've found interesting is how Lego went all-in on tie-in toys, starting with Star Wars way back in ... 1999? (I think?) The company released a bunch of Lord of the Rings sets years ago, and just announced a brand new, massive Rivendell set that includes 6,167 pieces and the entire Fellowship. It rings in at a staggering $500. This one's little more in my budget though: a Brickheadz set (a fascinating thing in and of itself!) of Gandalf and the Balrog. Look how cute they are!
Literary Headwinds
From earlier this month, I spoke with Alex Shvartsman of Future Science Fiction on why he's putting the magazine on hiatus and the challenges SF magazines face.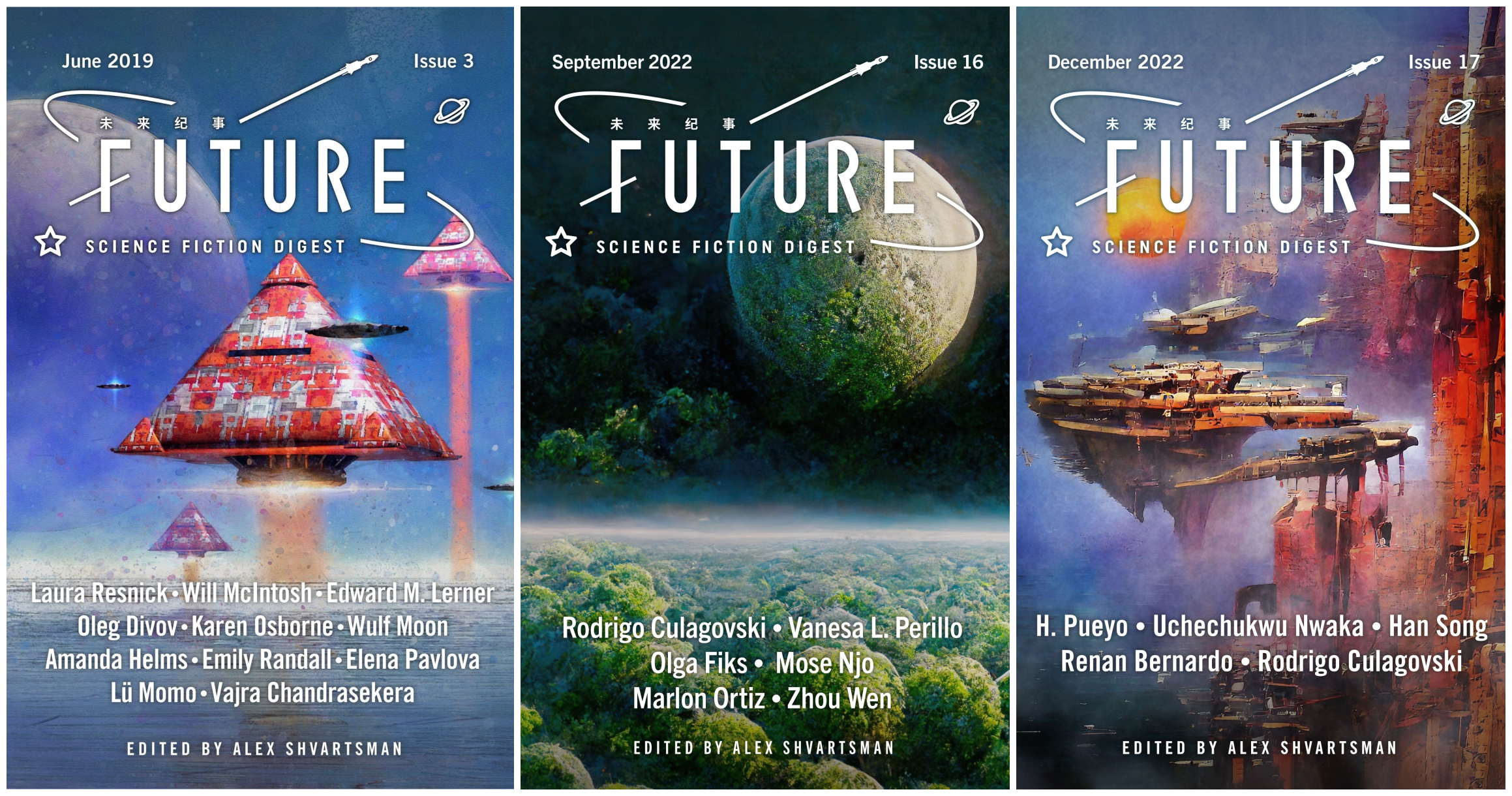 Recent supporter posts
I've gotten into the habit of sending supporting subscribers a daily post about some sort of news about the SF/F world that's no more than 2-3 paragraphs. Here's the last bunch:
These are fun to put together, and folks seem to enjoy getting them, to stay up to date on nerd things without getting too overwhelmed. If you'd like to get them, you can sign up here. Subscribers also get access to a lively Slack channel, which I'm really enjoying: we've had some excellent conversations about all types of things, from Twitter going down, to favorite books, Middle-earth, reboots, and quite a bit more.
Spider-man Noir is coming
This is pretty cool news: Sony and Amazon have announced that they're releasing a Spider-man Noir series, set in Sony's sprawling Spider-verse cinematic universe. It'll be a live-action project, and it'll be interesting to see if it jumps off from Spider-man: Into the Spider-verse in any meaningful way, given that Nicholas Cage played an animated version of the character in that film. Add this to the growing list of characters and projects that Sony's launching for that.
The next film in the franchise is Spider-man: Across the Spider-verse (out in June), then Kraven the Hunter starring Aaron Taylor-Johnson, which is scheduled for a 2023 release, as well as a Madam Webb film, which is in the pipeline.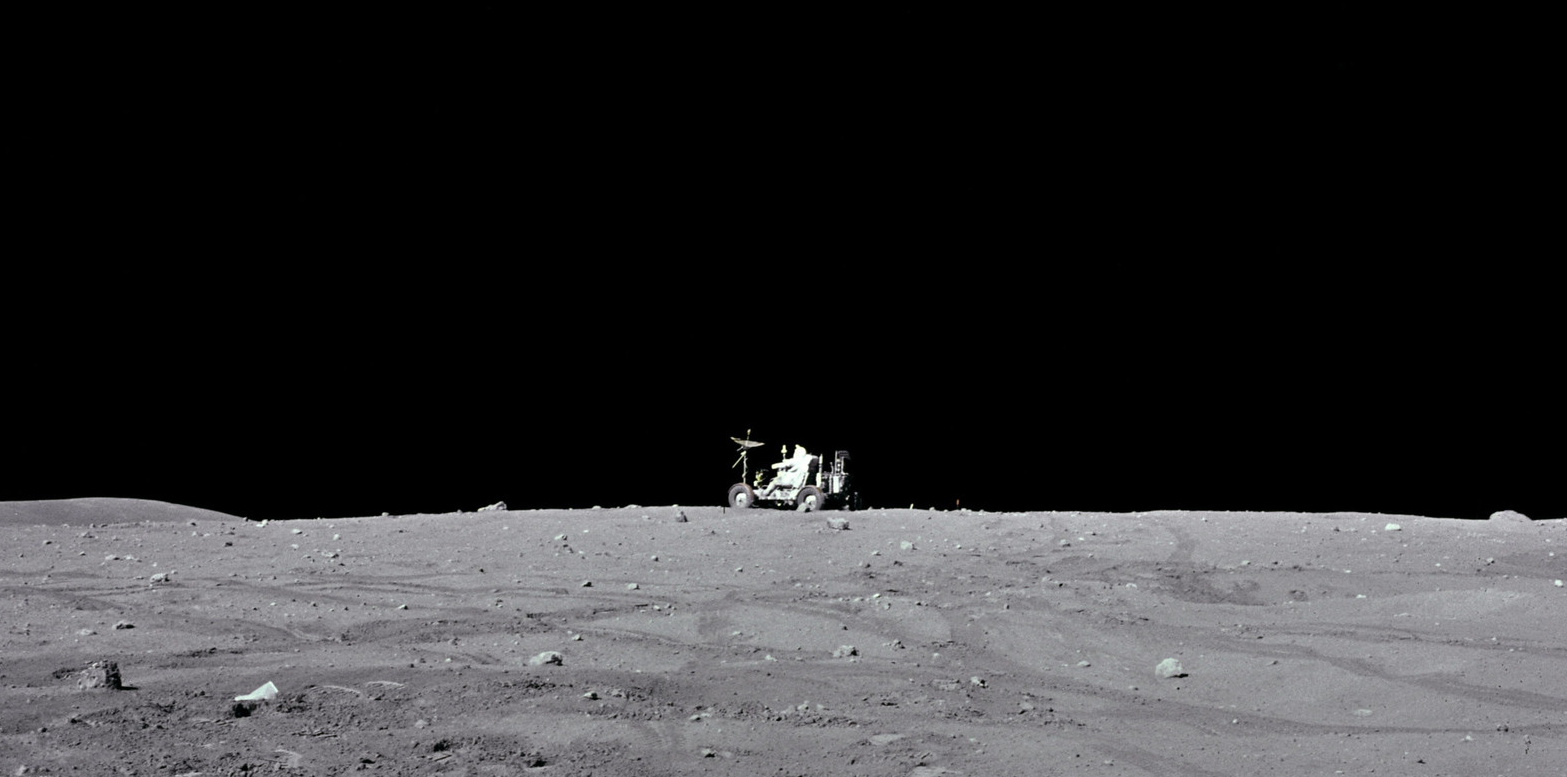 The making and unmaking of DC's worlds
In case you missed it, here's my longer deep dive into how DC has started to bring its long-running DCEU to an end in favor of a new cinematic franchise under James Gunn.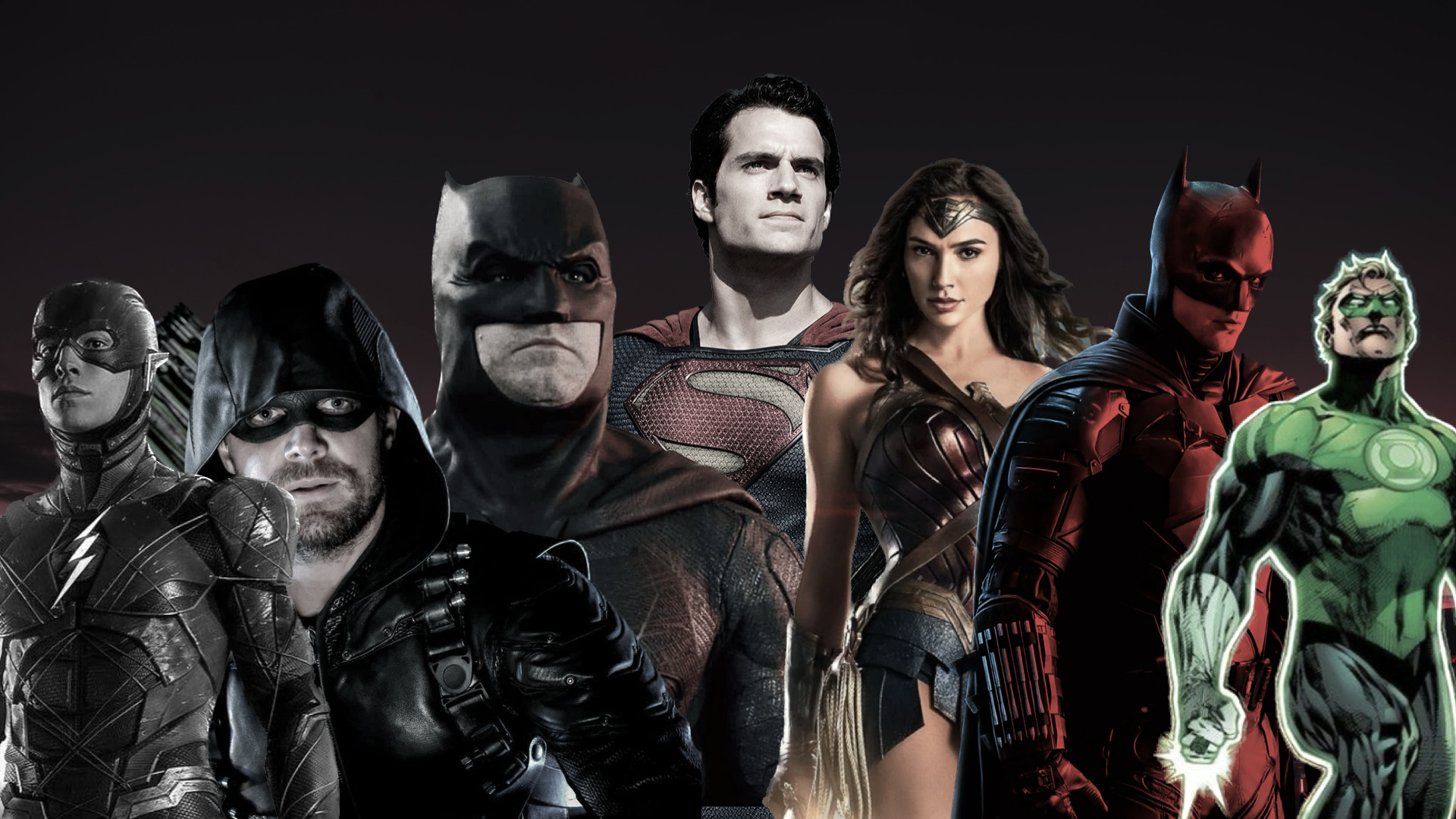 This Place in History
And finally, I was on TV for some day-job stuff. I work at the Vermont Historical Society, and one of the neat things we do is a TV segment that we call This Place in History. We recently filmed in Montpelier, so our Executive Director pulled me out to chat about the city's clothespin factory (which I recently wrote about) and Admiral George Dewey, one of the city's most famous inhabitants. I wrote about him a number of years ago for Armchair General Magazine, and they ended up splitting the segment into two parts.
---
That's all for today: I hope that you had a good week! As always, let me know what you've been reading.
Andrew