15 new science fiction and fantasy books to check out this April
A whole bunch of new adventures to add to your TBR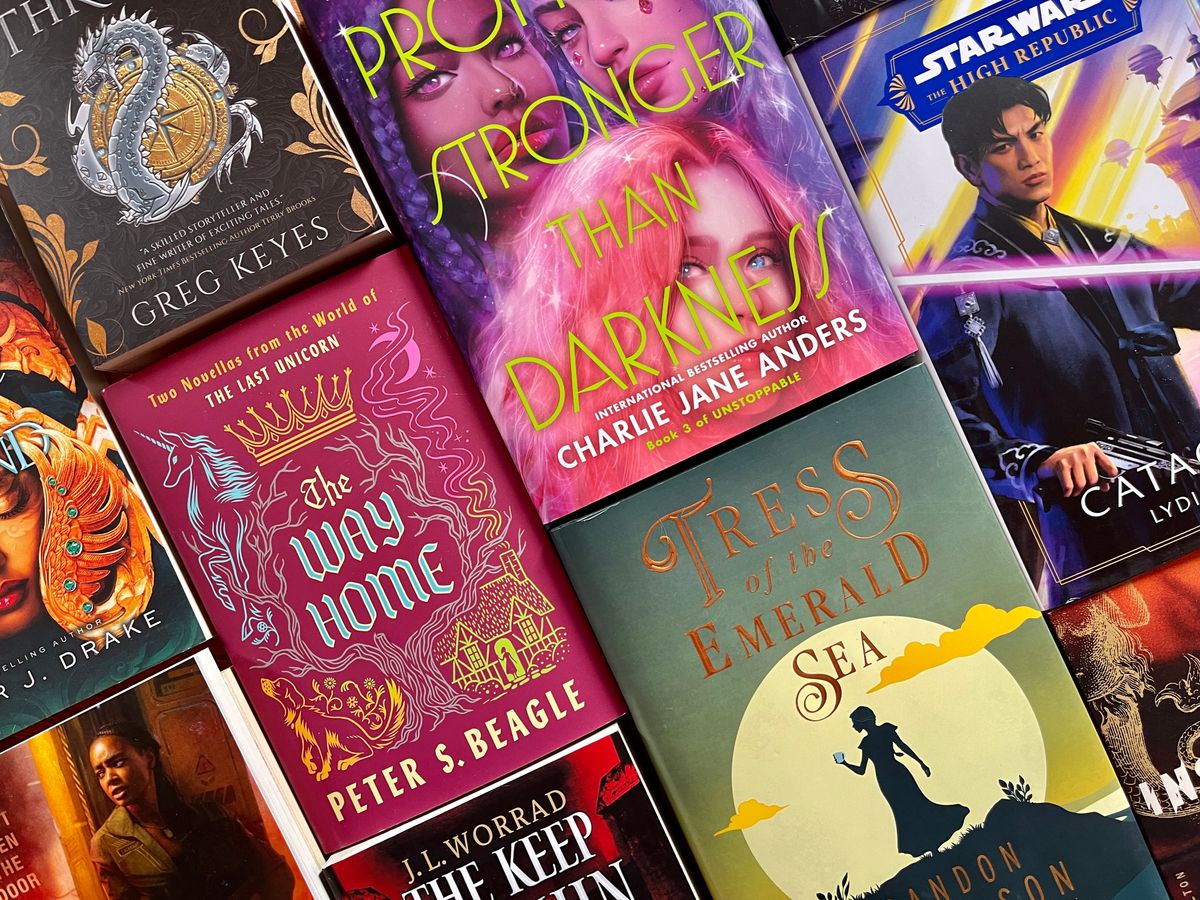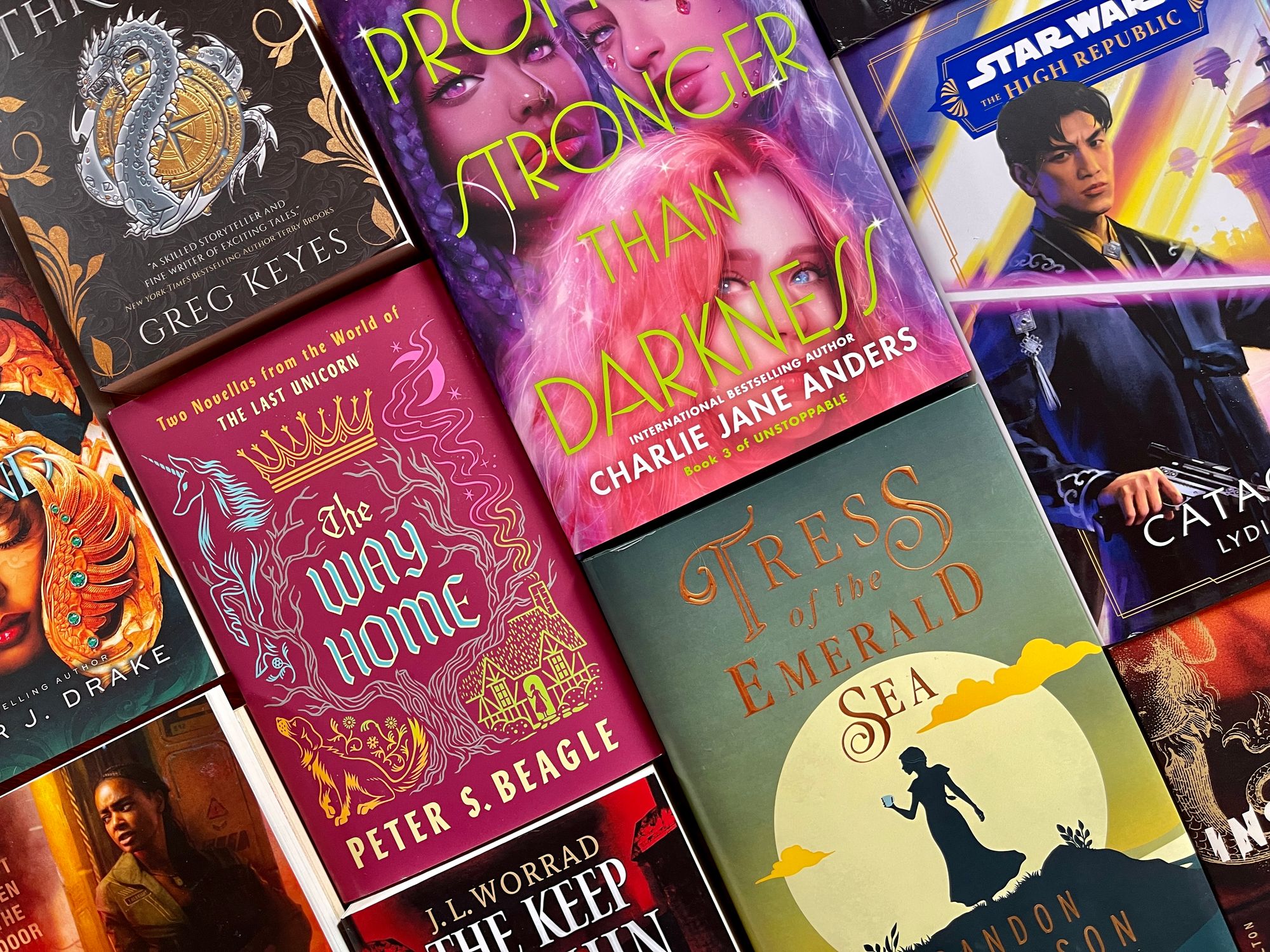 Somehow, it's already April. The snow has been thawing out here in Vermont, and it's a nice reprieve after the thermometer yo-yoed up and down between short-sleeve weather (in the upper 40s to lower 50s) to light jacket temps (upper 30s/low 40s) to regular jacket weather (20s to low 30). Checking my phone this morning, it seems like we're going to be getting some regular spring weather for at least the next week.
April brings a ton of books to bookstore shelves this month, and like I did in March, I'm going to split the list into two parts to make it a bit more of a manageable thing. Keep an eye out for the next list on April 15th.
As always links to Bookshop.org are affiliate links: Transfer Orbit gets a small cut of any sales made through it. It's a good way to support the newsletter, and you can also sign up as a supporting subscriber (details here), or to share this list with your friends / followers / book-loving co-workers, etc.
You can also pick up my own book, Cosplay: A History, about the history of the cosplay movement and where it's headed. (You can find out more about that here.)
If you're new to this particular newsletter, I also write about lots of other science fiction / film / writing stuff. Here's a rundown of some recent posts:
With that, here are 15 new books that you should keep an eye out for.
---
Charlie Jane Anders completes her Unstoppable (which includes Victories Greater Than Death and Dreams Bigger Than Heartbreak) trilogy with Promises Stronger Than Darkness. This new installment finds Elza on the run, rather than enjoying the trappings of royalty, while Rachael is coming to terms with Tina's absence (she's been replaced by Captain Thaoh Argentian) and as she and her friends head off to fend off an ancient curse, is the one who has to keep everyone together as they work to save the world.  
Kirkus Reviews says "this volume showcases Anders' layered worldbuilding and emphasis on interpersonal relationships. As before, characters diverse across multiple dimensions, including ethnicity and sexuality, are highlighted."
The Way Home by Peter S. Beagle (April 4th)
Peter S. Beagle returns to the world of his famed story The Last Unicorn with The Way Home, a compilation of two novellas, "Two Hearts" and "Sooz". The first originally came out in 2004, written as a coda to The Last Unicorn, and follows a girl named Sooz, who sets off to save her village from a griffin. The second has never been published, and it's set a couple of years after the first, following Sooz on another journey.
Publishers Weekly gave the volume a starred review, saying "with beautiful worldbuilding and tons of heart, these tender fantasies are sure to delight."
In this space horror, acting Captain Jacklyn Albright of the Calypso is working to get the last remnants of humanity back to Earth as they return home from a distant, failed colony mission. The trip is turning out to be rough: they're low on supplies, and the crew is getting restless. And, as is wont to happen, something is onboard the ship and picking them off one by one.
Bennet Andrews is part of a secretive order that works to track down mythological items for safekeeping – and out of the hands of humanity, where they can cause problems. When he encounters Peeraphan Rahttana, he's too late: she's already put on the Red Shoes and is cursed to dance until she dies. While she doesn't seem to be harmed yet, the fact that she has them has put a target on her back, and he now has to protect her from a number of supernatural creatures looking to get their hands on her footwear.
The High Republic Phase II continues with Cataclysm. After the events of Convergence, which is set centuries before Phase I, in an earlier era of the Republic. In that book, a pair of planets, Eiram and E'ronoh, have fought for centuries, and that conflict is about to spill over into the wider galaxy, and it's up to a Jedi Knight named Gella Nattai to try and defuse the situation.
Now, peace is attainable, but when a disaster strikes at a treaty signing on Jedha, violence erupts again, and the leaders of both planets and the Jedi begin to realize that the conflict is being orchestrated by some outside part, and they have to figure out how to stop before things get worse.
Greg Keyes returns with a new fantasy adventure, set in a world once ruled by the Drehhu on the Basilisk Throne, which has ruled over the entire world with an iron fist. After centuries of warfare, three human empires, Ophion, Velesa, and Modjal have fought back their oppressors and have pushed them back to their homeland, where they're preparing for one final strike.
But the Drehhu have incredible resources at their disposal, and as Alastor Nevelon and his son Crespin lead a fleet towards that final battle, they have to contend with the divisions on their own side, as all sides want to take control of the Basilisk Throne for themselves.
Publishers Weekly says "Hornblower-esque naval engagements, sexy intrigue among the Ophion elites, and shape-shifting wizardly entanglements ensue, with plenty of colorful locales, abundant magic, and solidly convincing character development along the way. This entertaining yarn is sure to leave high fantasy fans hungry for more."
In the summer of 1989, half-sisters Beatrice and Henrietta Volt are inseparable, at least until their parents are separating, and that each will go with a different parent. A decade later, and Henrietta gets a call from Beatrice, who learns that their father has died, and tells her that she needs to return. Henrietta is reluctant, and there are some strange gaps in her memory about her former home. When she does return, some of those memories begin to return, bringing with them some long-standing secrets. Publishers Weekly gave the book a starred review, noting that "Moulton expertly balances hope and dread as the tension builds to a fever pitch."
Gareth L. Powell has a new space opera, and in it, he follows pilot Nicola Mafalda, who's deeply traumatize after her ship is attacked and she had to take desperate measures to survive. When a former partner comes back into her life with a new mission, she has to figure out how to forgive him and her ship. The stakes are high: someone is trying to reactivate an ancient machine that could upend the galaxy.
House of Gold by C. T. Rwizi (April 1st)
On a distant world, the corporate leaders of a colony enjoy an easy life with cybernetic tech that has extended their lives. Those who serve them have a much harder time, and in a secret laboratory, a rebellion is brewing, led by the Primes, genetically-engineered rebels protected by Proxies, their bodyguard and companions. When the movement is invaded, and Proxies Nandipa and Hondo work to rescue their Primes, only to discover that everything they thought they knew about their world isn't what it seems.
Last year, Brandon Sanderson broke a whole bunch of records when he launched a Kickstarter campaign to self-publish a pile of books that he wrote during the pandemic. Back in November, I wrote about how Tor had snapped up the rights to republish those books in a mass-market edition, and the first, Tress of the Emerald Sea, is the first out of the gate.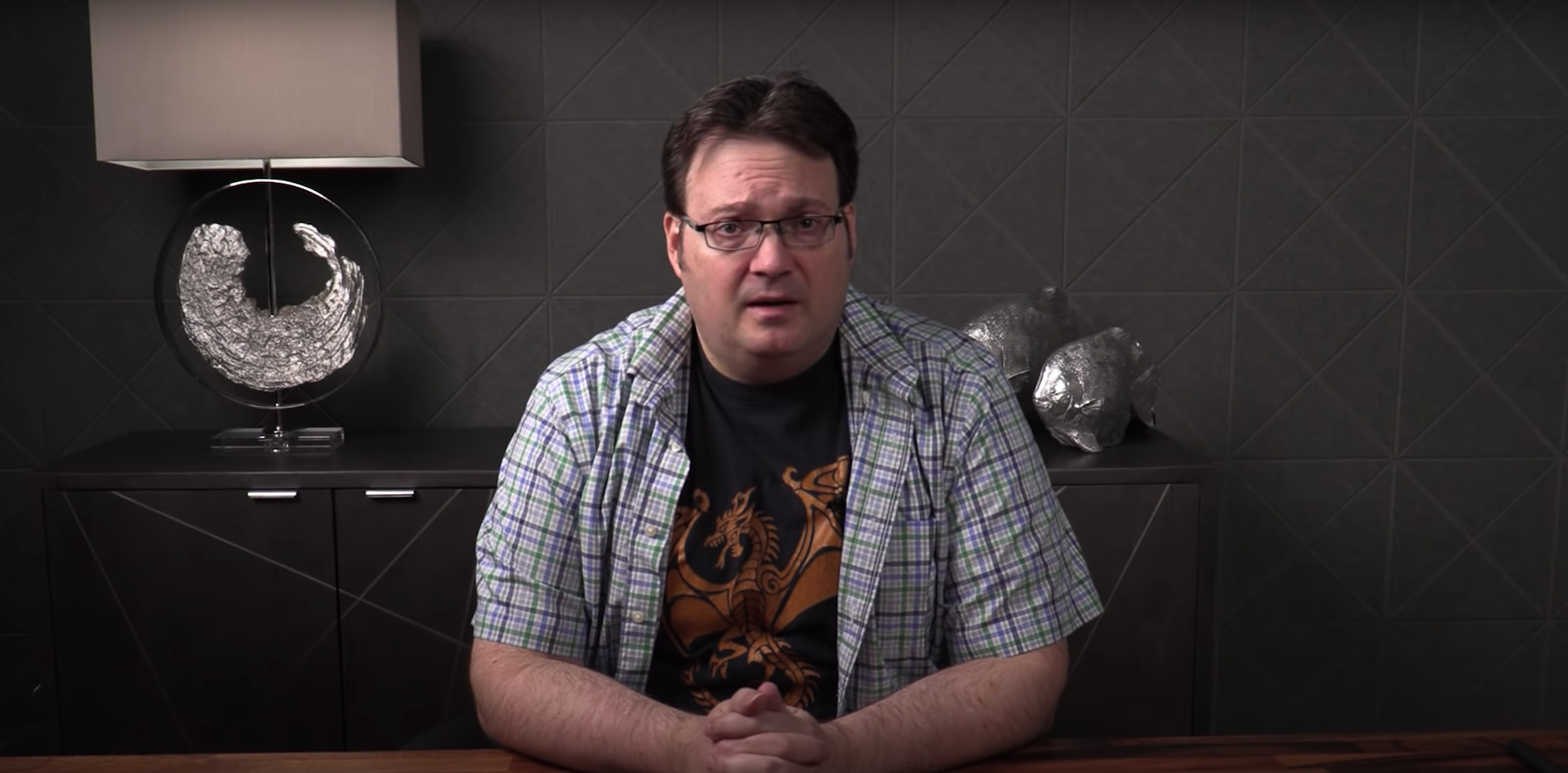 In this fantasy, a woman named Tress has lived her entire, simple life on an island, where she's found pleasure in collecting cups from passing sailors and listening to stories from her friend Charlie. When he heads off on a voyage that runs into problems, she has to stow away on another ship to try and seek out a sorceress in dangerous waters to try and save him.
Nisi Shawl released an excellent anthology back in 2019 that earned the British Fantasy, Ignyte, Locus, and World Fantasy awards the following year. The premise was simple: bring together authors of color from all over the world to explore new stories, free of the stereotype and cliches found throughout speculative fiction fandom and literature.  
This followup has a powerhouse table of contents: Tananarive Due, Karin Lowachee, Malka Older, Daniel H. Wilson, K. Tempest Bradford, Geetanjali Vanemark, Nghi Vo, Saad Hossain, and a whole lot of others.
Camp Zero by Michelle Min Sterling (April 4th)
Set in northern Canada in a near future, Michelle Min follows a team of builders who set out to establish a new type of settlement, Camp Zero, where they hope to find a new way of living amidst the perils of a warming climate. A woman named Rose joins an escort service designed to entertain the camp's workers, but her real job is to keep an eye on the group's leader, an architect name Meyer, in exchange for a better home for her mother. Meanwhile, man named Grant arrives at the settlement, drawn by its university, while an all-female climate research group struggle for survival nearby. Once Rose arrives, she finds that there's more to this story and place.
Publishers Weekly gave the book a starred review, saying "Sterling's future is close enough to the present to be entirely recognizable, underlining this cleverly constructed climate fiction mystery with palpable terror: this world feels like one many readers could see within their lifetimes. This should earn a place on shelves alongside Station Eleven and Annihilation."
For her entire life, Kyr has sought to exact revenge for the destruction of Earth. Living onboar Gaea Station alongside the remnants of humanity, she's now ready fight against the Wisdom, a powerful, reality-shaping weapon that helped an alien civilization destroy humanity's home.
But Kyr isn't assigned to that mission: rather, she's relegated to a Nursury where she's tasked with bearing sons to continue humanity, rather than fight. At the same time, her brother Magnus is assigned to an off-station mission that will certainly lead to his death. She decides to take matters into her own hand, save her brother, and humanity, but once off station, she learns that everything she thinks she knows isn't quite what it seems.
Publishers Weekly gave the book a starred review, with some high praise: "The political theme of breaking away from fascist ideology pairs beautifully with smart sci-fi worldbuilding—which encompasses shadow engine technology and time slips—and queer coming of age. This riveting adventure deserves a space on shelves alongside genre titans like Ursula K. Le Guin and Octavia Butler."
Paradise-1 by David Wellington (April 4th)
David Wellington follows the story of Firewatch Inspector Alexandra Petrova as she sets off to track down a serial killer on a colony on Ganymede. That mission goes south, and she's sent off to a humanity's most distant colony, Paradise-1. While en route, she and her companions are attacked by an empty ship, and discover that their destination has been abandoned. Now they have to find out why.
Publishers Weekly awarded the book a starred review, saying that "Wellington excels at vivid descriptions, which further enhance the clever plot. Readers will be on the edges of their seats."
An illigitament brother of a king, Sir Harrance Larksale falls for a mountain villager, and ends up getting caught up in plot in the royal court: Queen Carmotta Il'Lunadella, the First-Queen of the Brintland, discovesr that the Third-Queen has been plotting against her, and she can only rely on her own wits to save herself and her unborn child. On top of all that, there's something lurking within the walls of Becken Keep, which could spell everyone's ruin.
---
That's all for the first half of April – what catches your eye?