Roundup: workspace blockage
What is standing in the way of your process?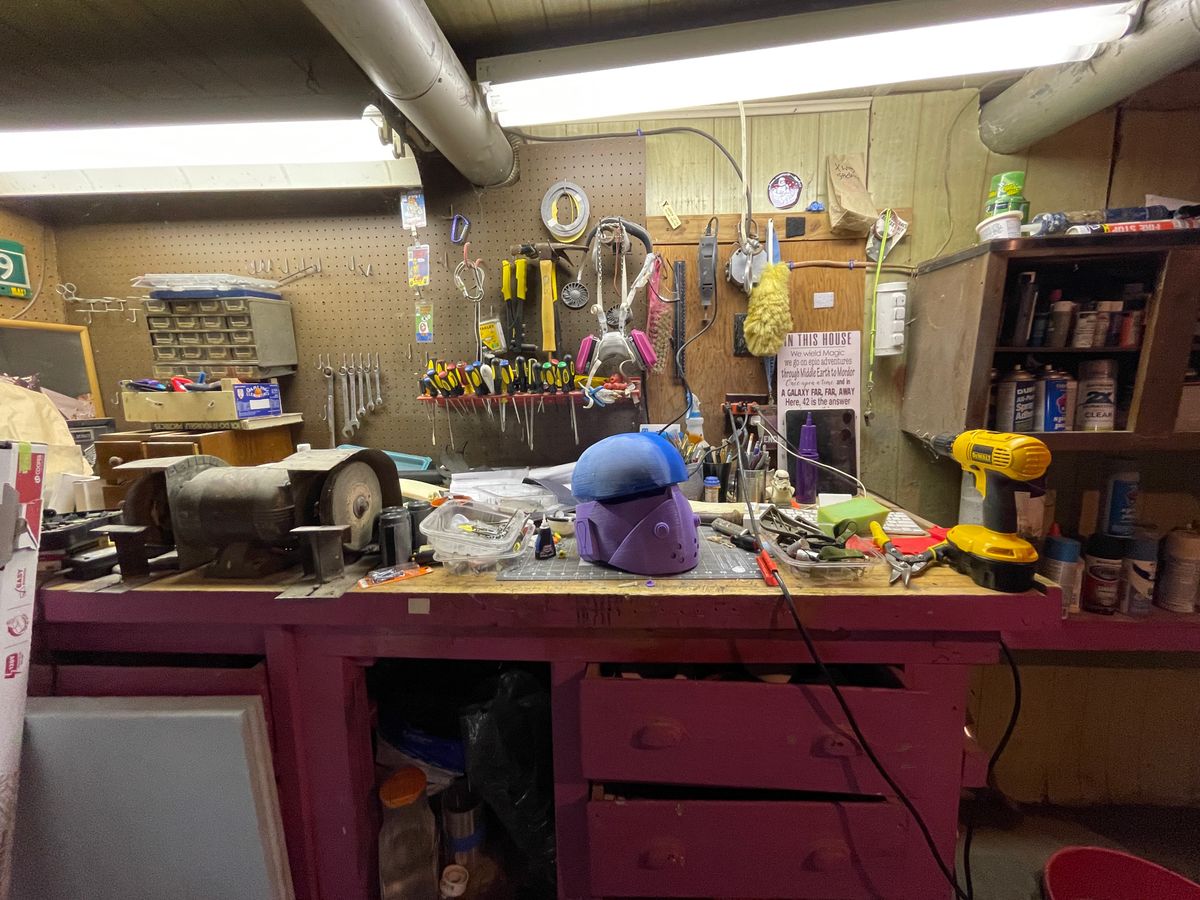 I spent most of the day yesterday in the basement.
It's probably the longest that I've spent in the space in a couple of years, outside of trips to find something that I've got stored down there, or doing loads of laundry or what have you.
Some of it wasn't for reasons I'd have liked: there's a quirk with one corner where if the ground freezes AND if enough snow has piled up outside AND if we hit a warm spell that brings some rain and melts snow like it did yesterday, I've got the perfect storm of conditions that allows water to pool up against the house, and it works its way through some crack in the foundation and onto the floor. I spent a good half an hour sucking up about 20 gallons with a shop vac, during which point I realized that my workbench was pretty cluttered.
It's a lot better than it was: I spent a bit of time a couple of weeks ago putting things away that I'd let pile up on the floor, but the benchtop is a mess of screws, tools, dust, bits and bobs, and everything else that I've just tossed on there.
On top of that, one of the work lights (the right one, directly over where I usually work) has been burned out for two years.
When the pandemic hit in March of 2020, I thought at the time: "well, maybe I'll be able to spend some more time working on some of the costumes that I've got piled up." I've got a spare set of shoretrooper armor that I've had sitting in a box, and a clone trooper that I still need to work on to get it to fit. I've since accumulated a set of Din Djarin's armor, with the ambitions of putting together a version of the character, and my son and I had made plans last fall to put together a Wrecker costume from The Bad Batch. (Somewhere in there, I put together a Din Djarin costume for Bram, so I guess I spent at least some time down there in the last two years.) In a fit of inspiration in that first week, I went and made a replica of the fisherman's shield from Breath of the Wild, which I was/am very happy with, and which now hands on the wall of my bathroom. (We have a sort of aquatic theme going on.)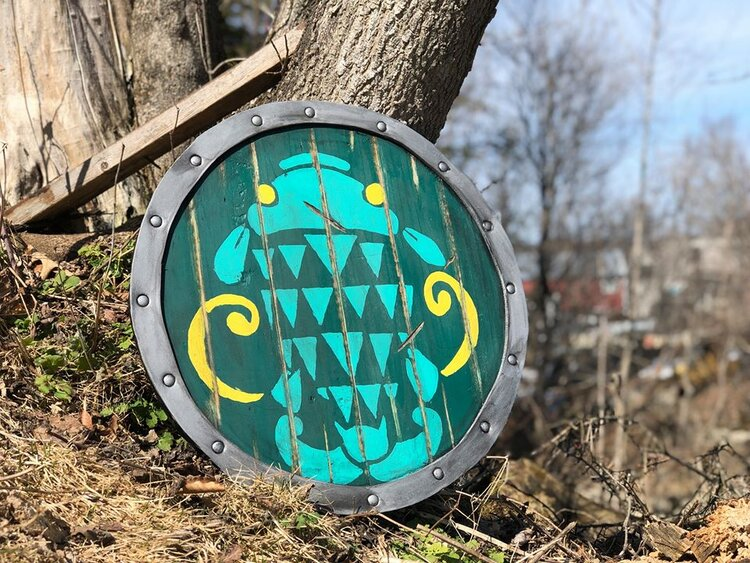 But after that, the pandemic killed most of my drive to build anything. I retreated to books and TV shows and hikes outside with the family, and slowly, things fell out of place, and the mess spread.
I felt guilty about that, just about every time that I went down to retrieve a tool. Sometimes, I'd put some things back in order, but it was always something that I'd tackle later.
Two years later.
I'd gone down in the basement that morning to work on Bram's Bad Batch helmet, shoved some things out of the way, and got to work, gluing and sanding, and belatedly thinking that I should really clean up the space — it would make working on it so much easier. When I went down later, I saw that we'd gotten the perfect storm of conditions for a small flood.
While clearing water out of the basement, I was reminded that the light had gone out, and reminded myself that it was probably time to just go out and replace the light altogether. The one light provided enough illumination to do some work, but it wasn't really optimal. That set off a chain of thoughts. How did I actually disconnect the light to begin with? I'd never really looked.
So I looked.
It was a bit of a bizarre thing, but that's the case with most things in this old house (the prior owners were tinkerers, and I can't begin to tell you how many things have been cobbled together.) This was a doozy: the entire light assembly wasn't actually fixed to the ceiling: it was screwed to a board, which was wedged up between two of the heating ducts.
That made it easy to get down, but after doing that, I saw that the lamp had been screwed to the board from the inside — and I still for the life of me can't figure out how the fixture was assembled. I ended up taking a Dremel to it, cut a couple of metal straps holding it together, took it apart that way.
By this point, I'm hooked on the process: the light isn't powered with a plug, it's hardwired into a fixture on the wall. I cut the power, chopped off the cord, stripped the ends of the wire, capped them, and headed over to the hardware store (second trip of the day, the first was to get a new filter for the shop vac), bought a new fixture, wired it up, installed the spiffy new LED lights that I bought with it, turned the power back on, and ...
Nothing. The lights didn't go on.
Some swearing, reattaching the wires and a belated realization that I should check and see if the bulbs from the other lamp worked in this fixture, and I realized that this lamp fixture just doesn't like LED bulbs.
Now, my workspace has light. I'm fully into the process, and I'm realizing that there's something interesting about a workspace that's now optimized for the type of work that it's designed for. Specifically, that light going out was just enough so that working down there just wasn't as productive. And with that one little barrier in the way, I just didn't spend enough time down there to keep it tidy. And as things piled up, it became a chore to clean up before I started working on something. And then it became a chore to actually work on something.
Fixing the light and seeing how much brighter it was down there made me realize how silly of a barrier that was: it took a couple of hours of work to diagnose and fix, and already, I'm plotting out the next batch of things that I need to do. I've got Bram's costume to work on this spring / summer. I've got that spare shoretrooper. A clone trooper belt that'll upgrade the one on my regular armor. Other projects that I haven't thought of yet. Costumes to fix.
Think about one of those projects that you've had lingering on your plate for a while — maybe it's a story you've been writing, or a book that you just haven't gotten to. Think back on the trail that's led you to that point: what barrier can you remove from your path that'll allow you to move forward?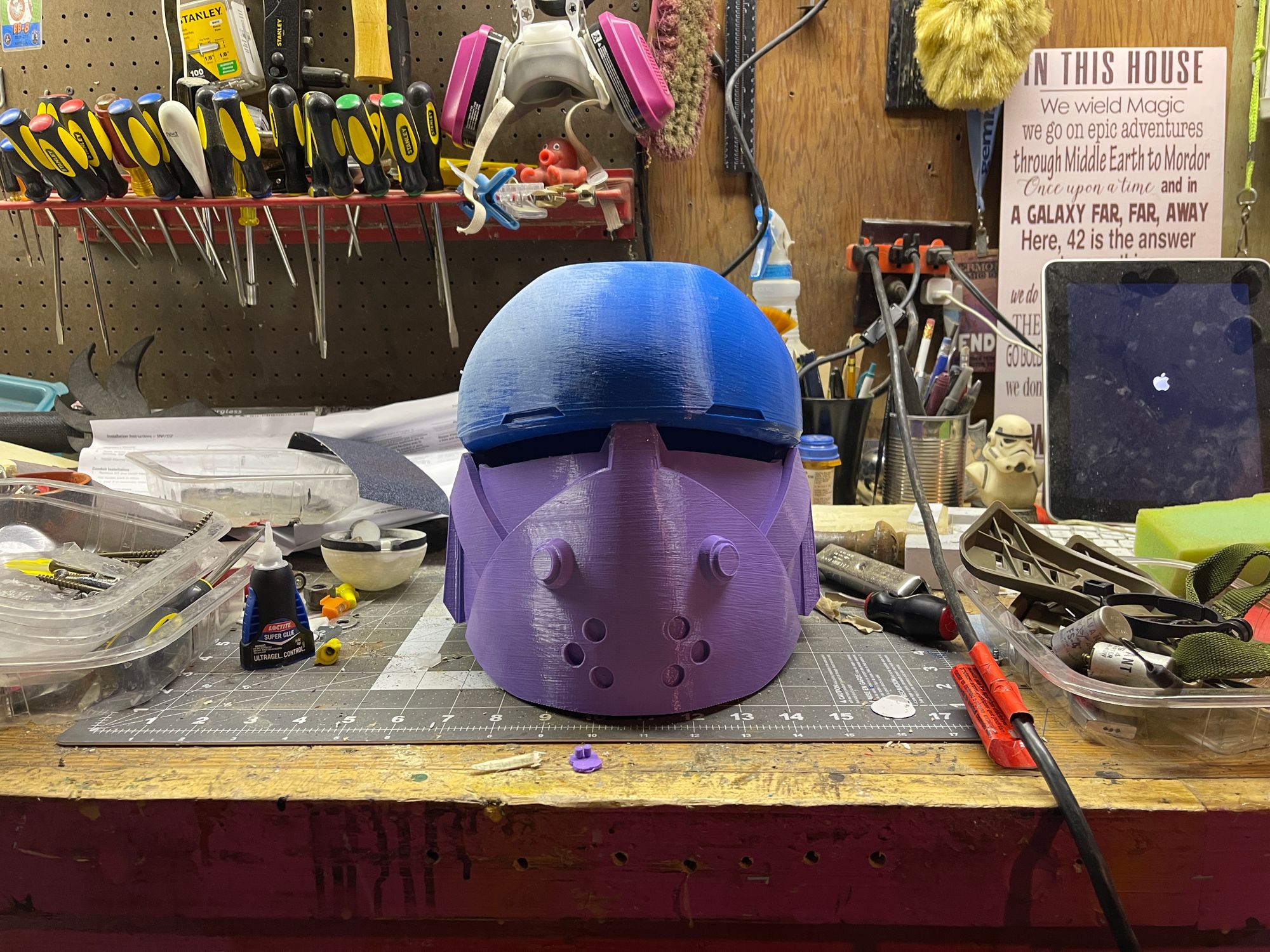 ---
Here's what went on this week:
Halo got a full trailer.
February book list!
A first look at Foundation season 2.
More Star Trek is on the way.
Recap of Book of Boba Fett, episode 5.
Raymond E. Feist's Riftwar Cycle is getting adapted.
An overview of the state of Sony's Spider-verse
It'll be a while before we see the Babylon 5 reboot.
And all the other usual stuff a roundup has. Good? Here we go.
---
Hello, Master Chief
After an all-too brief teaser back in November, Paramount+ has finally unveiled a full trailer for its upcoming adaptation of Halo, the military science fiction first person shooter that's eluded Hollywood for ages. In doing so, it finally gives us a date for when we'll see the project debut on the streaming service: March 24th.
It's a good time for the series to debut: the original game debuted with the Xbox two decades ago, and ever since, Bungie and Microsoft's 343 Industries has built it out into a big science fiction franchise, complete with books, comics, and a handful of web-based streaming video projects like Forward Unto Dawn and Halo: Nightfall that were essentially extended commercials for upcoming games. This series will stand on its own merits, an actual adaptation of the franchise, rather than a bit of dedicated (and frankly, sub-par) advertising.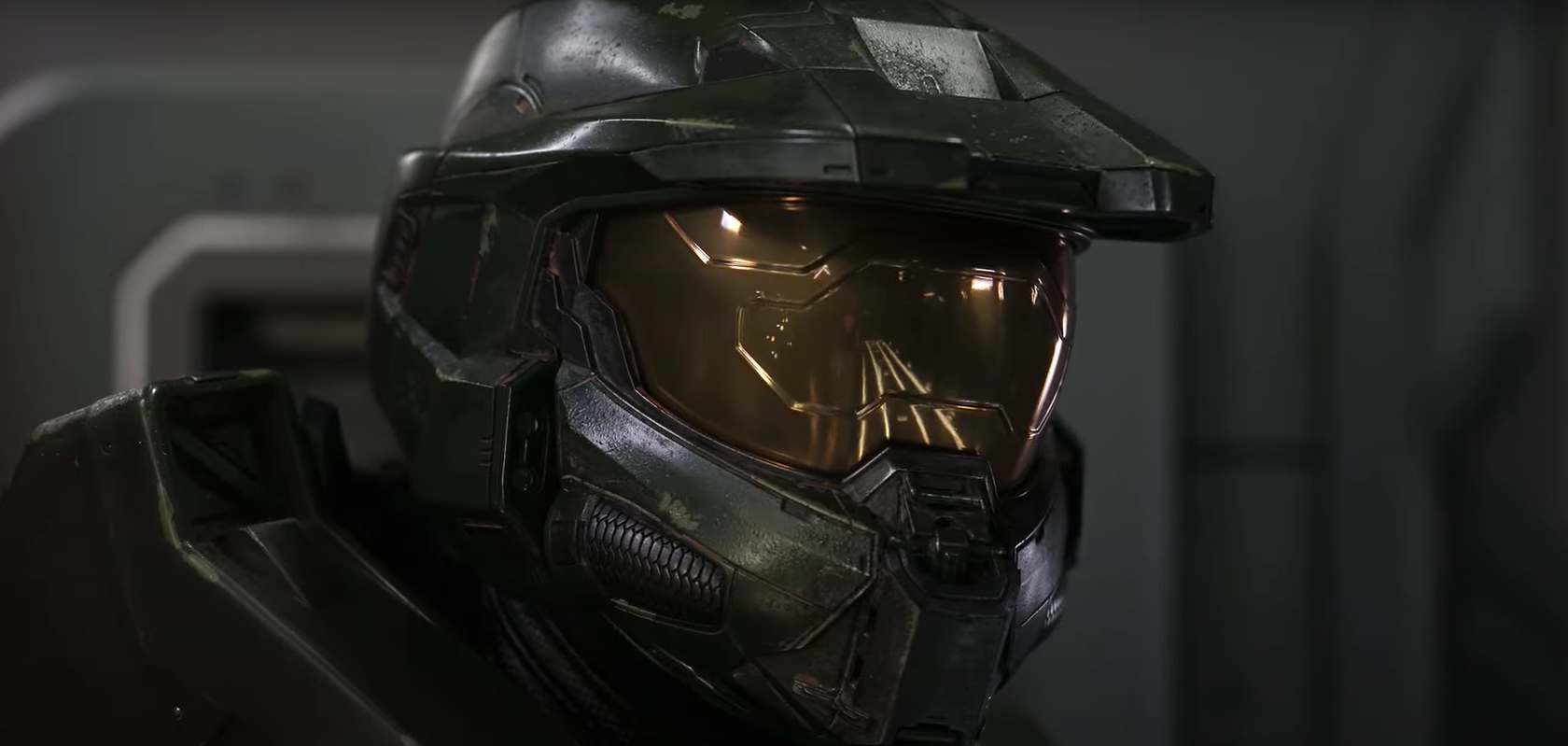 23 new SF/F books to check out this February
February book list: there are lots of new things to read this month.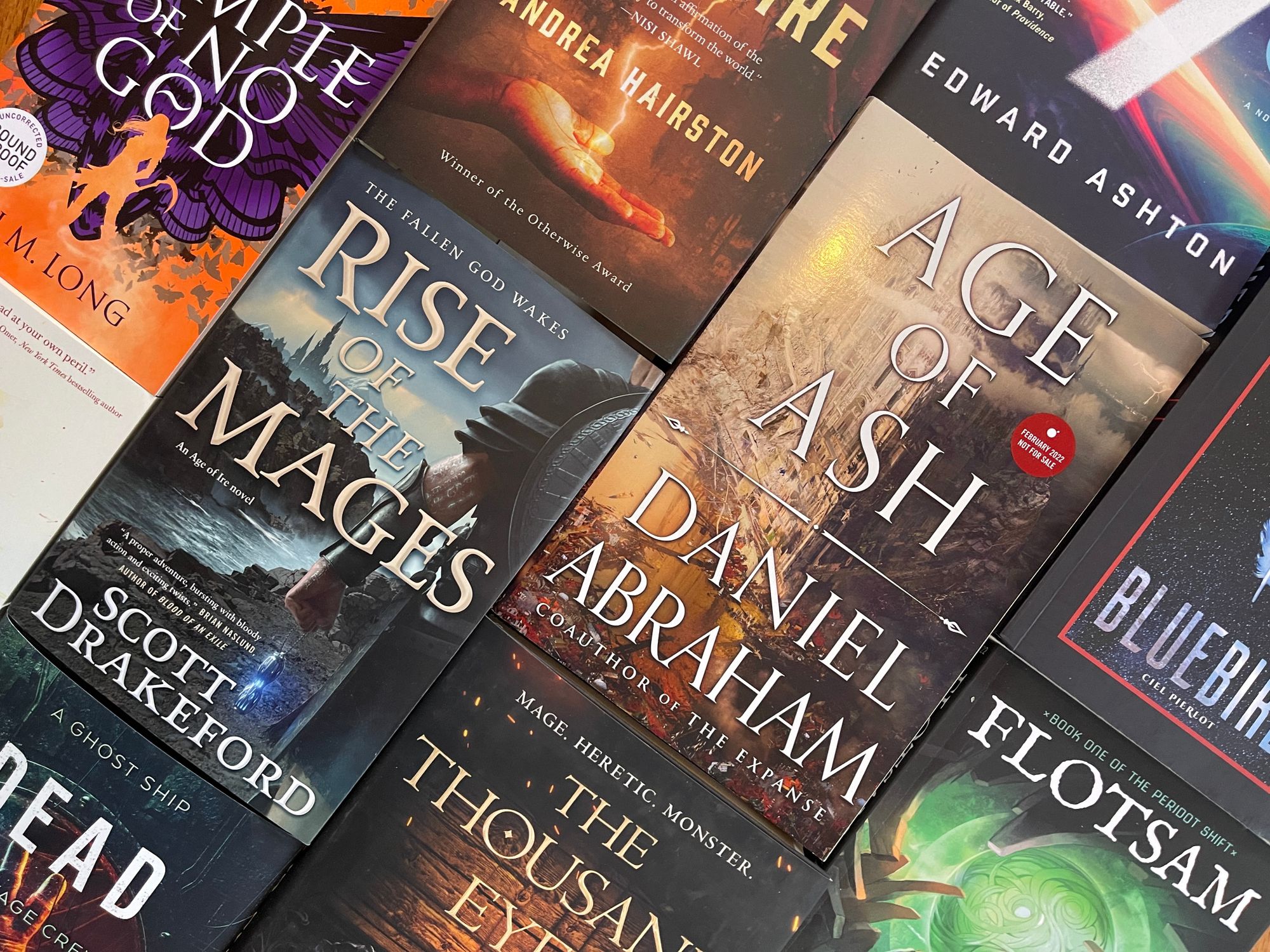 Apple's Foundation expands its cast for season 2
It's been a couple of quiet months since Apple wrapped up the first season of its adaptation of Isaac Asimov's Foundation, but it looks as though the company is beginning to spool up its work on the next season. Earlier today, it announced a huge number of people who'll be joining the cast in season 2, and provided a first look image of the season.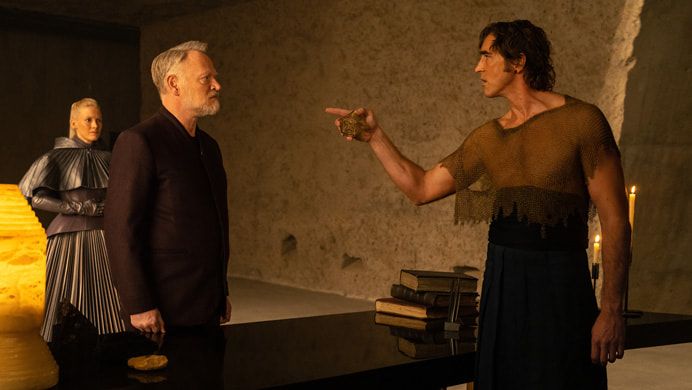 Paramount is developing a Starfleet Academy series
Hey, remember a week or so ago when Paramount announced a whole bunch of updates about its Star Trek franchise? There's now more to add, including some ideas of what we'll see coming up for Starfleet: a pair of new shows are in the pipeline, according to Deadline.
Last week's news, in case you missed it: not only do we have a good idea of the schedule for most of 2022 on Paramount+ (Star Trek Prodigy runs through this week, then Discovery, then Picard, then Strange New Worlds, then Lower Decks, and then more Prodigy), but we learned that Discovery, Strange New Worlds, and Lower Decks have all be renewed for their fifth, second, and fourth seasons, respectively.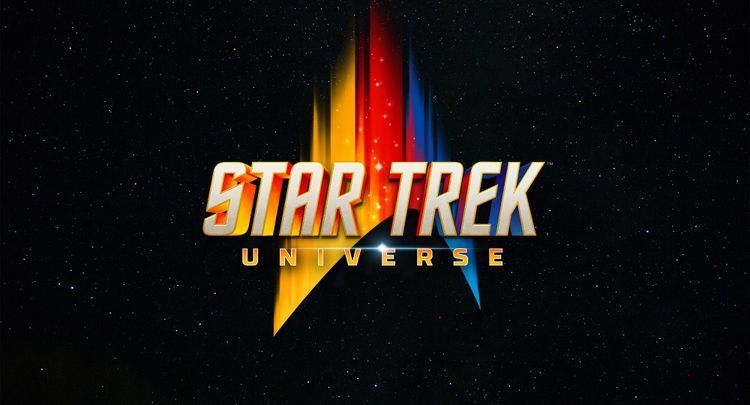 Recap: Galactic diversions

The Book of Boba Fett has had quite its ups and downs, hasn't it? The first half of the series painted a picture of a show that's delving into the ins and outs of organized crime on Tatooine, and with Episode 5, it's taken a complete right turn to remind us that while Boba's been doing his thing, Din Djarin is still out there doing his thing after the events of the second season of his own series. The titular bounty hunter was nowhere to be seen in this episode, and it's highlighted an interesting thing about the expectations that we bring to these sorts of projects.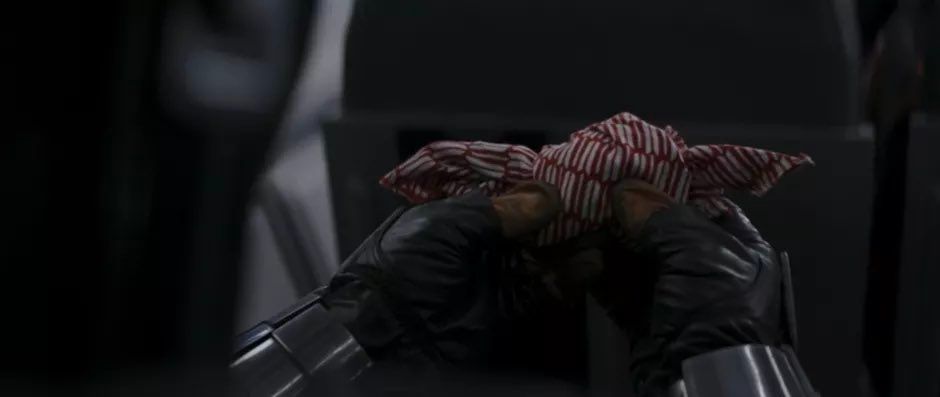 Raymond E. Feist's Riftwar Cycle is getting an adaptation
Fans of epic fantasy might have a new adaptation to look forward to: Deadline reports that a new "genre-focused content company" called Six Studios (run by Jeff Huang and Carl Choi) has acquired the right to Raymond E. Feist and Janny Wurt's fantasy series The Riftwar Cycle, with the intention of producing a TV series based on it.
The company has tapped writers Hanna Friedman (Willow, Obi-Wan Kenobi), Jacob Pinion (Fear the Walking Dead), and Nick Bernardone (Fear the Walking Dead) to write the adaptation.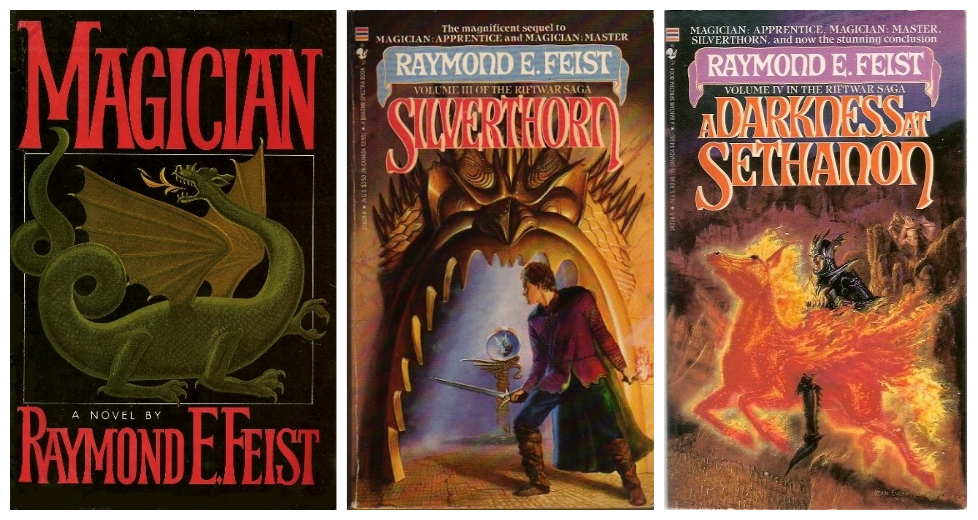 Sony's Spider-verse film Madame Web gets a lead
Sony is riding high on its latest installment in its Spider-man franchise: No Way Home has been unstoppable at the box office. It's once again at the top of the box office, and it's been steadily climbing up the rankings of global box office totals. Vanquish any thoughts that you might have had that we'll ever get a break from Spider-man after this.
Sony's been building out its own Spider-man universe for the better part of a decade now, and the latest bit of news comes from Deadline: the studio has been in discussions with Dakota Johnson to star in a Madame Web film.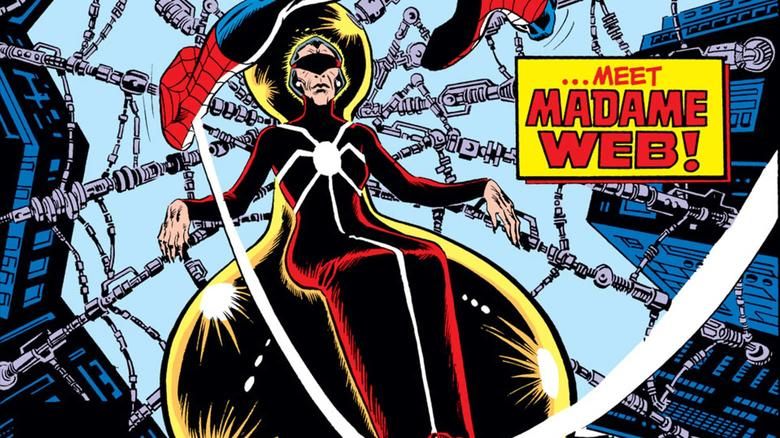 J. Michael Straczynski's Babylon 5 reboot gets a stay of execution

We're in the midst of television pickup season, where networks and streaming services are making announcements about all of the new projects that they've decided to green light or issue pilot orders for, in the coming year.
The CW made a bunch of announcements today: it's ordered pilots for a Supernatural prequel series about Dean and Sam's parents, a Walker prequel set in the 1800s called Walker: Independence, and a DC series called Gotham Knights that's somehow unrelated to the network's sprawling Arrowverse. The network also handed down an order for some additional episodes of its upcoming reboot of Zorro.
Missing in all of that? Word about J. Michael Straczynski's reboot of Babylon 5, which the network put into development back in September. I honestly didn't notice the omission until Straczynski pointed out the absence on his Patreon page.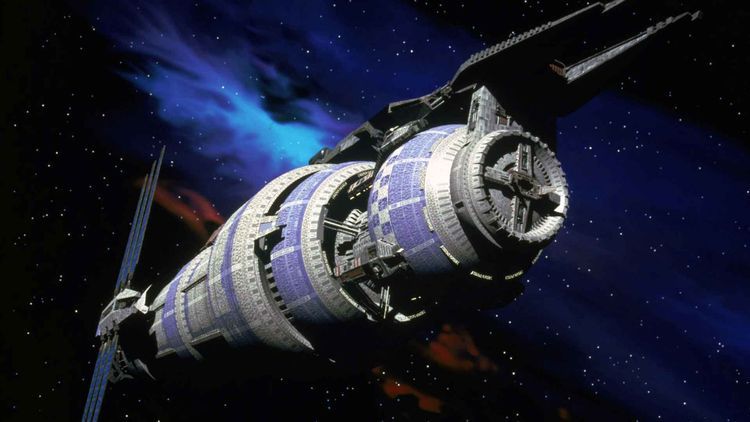 ---
Currently reading
I've been working on two books this week: No Gods, No Monsters by Cadwell Turnbull, and Razorblade Tears by S.A. Crosby. I'm enjoying both of them. (Will have more thoughts on both later.)
---
Further reading
Declining reading habits
There were a couple of surveys that came out in the last couple of months with some unfortunate findings. The first, from Gallup, reported that we're reading fewer book than we used to: an average of 12.6 books in 2021, down from a high of 18.5 in 1999. Obviously, there are lots of reasons for that. 17% of American adults say they haven't read a book in the past year, which is pretty consistent, and the drop "is fueled by a decline in the percentage of Americans reading more than 10 books in the past year. Currently, 27% report that they read more than 10 books, down eight percentage points since 2016 and lower than every prior measure by at least four points."
Pew has its own report: "shares of American 9- and 13-year-olds who say they read for fun on an almost daily basis have dropped from nearly a decade ago and are at the lowest levels since at least the mid-1980s."
Neither report goes into the reasons for this, but I'd wager that it's a combination of video games, cell phones, and streaming TV, all of which vie for our attention.
Locus's recommended reading list
Every year, Locus Magazine puts out a roundup of notable books of the year, a sort of precursor to its Locus Award later this year. It' a good survey of the field, and you can read this year's list here.
Rings of Power Cosplay
Yesterday, Amazon unveiled a slew of character posters for its upcoming Lord of the Rings series, Rings of Power. In typical fashion, they've been dripping out information about this series, and none of these character posters actually tells us who the characters are.
But what they are excellent at doing is giving cosplayers a tease at what to expect from the costumes, and man, they look phenomenal. I've got a short piece up at Cosplay Central about this, looking at the various types of costumes that we've got coming up, and I suspect that these will make for excellent inspiration for cosplayers in the year to come. There's not much to go on beyond identifying colors and fabric types, but it's a good jolt to get the creative building bug going.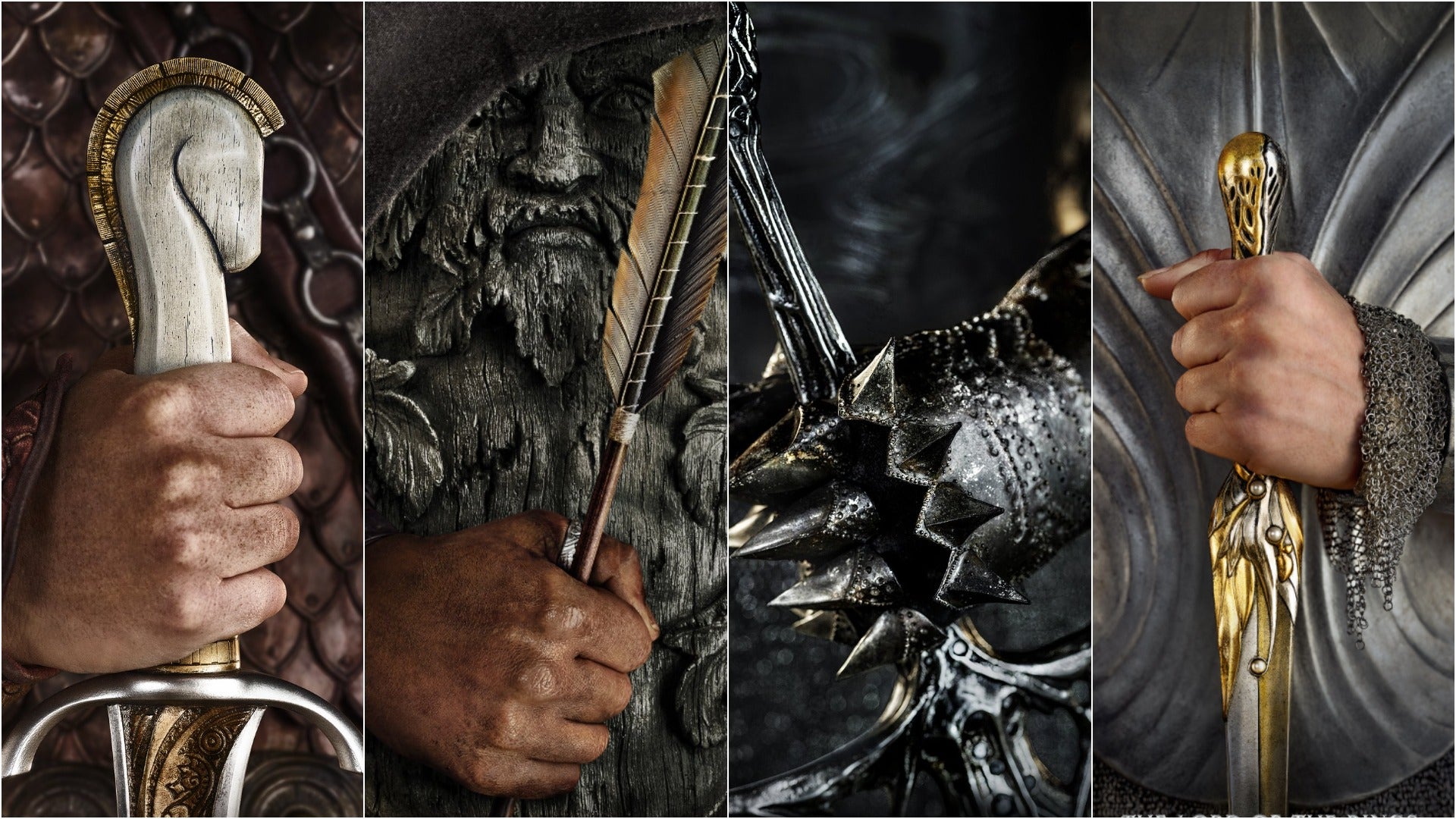 Revisiting Butler
Lovia Gyarkye over at The Atlantic has an insightful piece about Octavia Butler's last novel, Fledging, and how she wrote it during a bit of a creative rut. "While Fledgling explores a host of far-reaching themes—racial anxiety, codependency, memory (or a lack thereof)—Butler seems most keen on examining power and intimacy."
---
That's all for this week, thanks for reading. I've got a bunch of longer pieces coming up, and I'm sure there'll be the usual batch of news pieces that I've been posting up. As always, if you'd like to help support the newsletter, please consider signing up as a supporting member, or sharing these issues on social media.
Have a good weekend!
Andrew